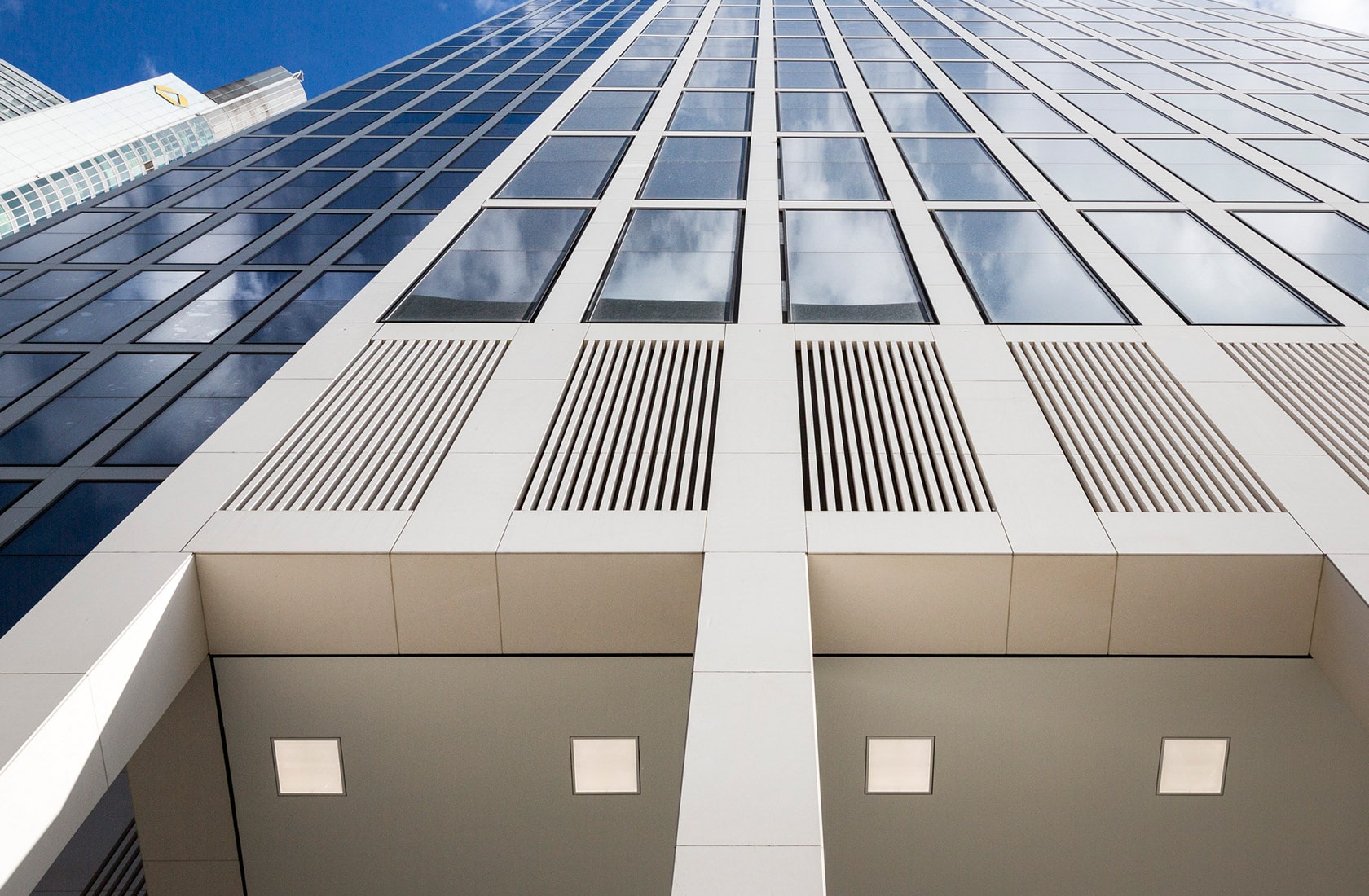 Emotion and Design
B&V Braun Canton Park Architekten stands for 50 years of traditional architecture, as well as a unique modern style. They feature a lot of new faces, as well as some old hands. They do new constructions, as well as renovations, follow form as well as function. Long story short: To unite opposites lies in the nature of the architectural office. That's why we couldn't create a website for them that is just emotion - or just design. We needed to do both.
Customer

B&V Architekten

Service

Creative Concept
Webdesign
Web Development
Copywriting
Photography
Brand Positioning
Strategy Workshops

Year

2018
Visit Website

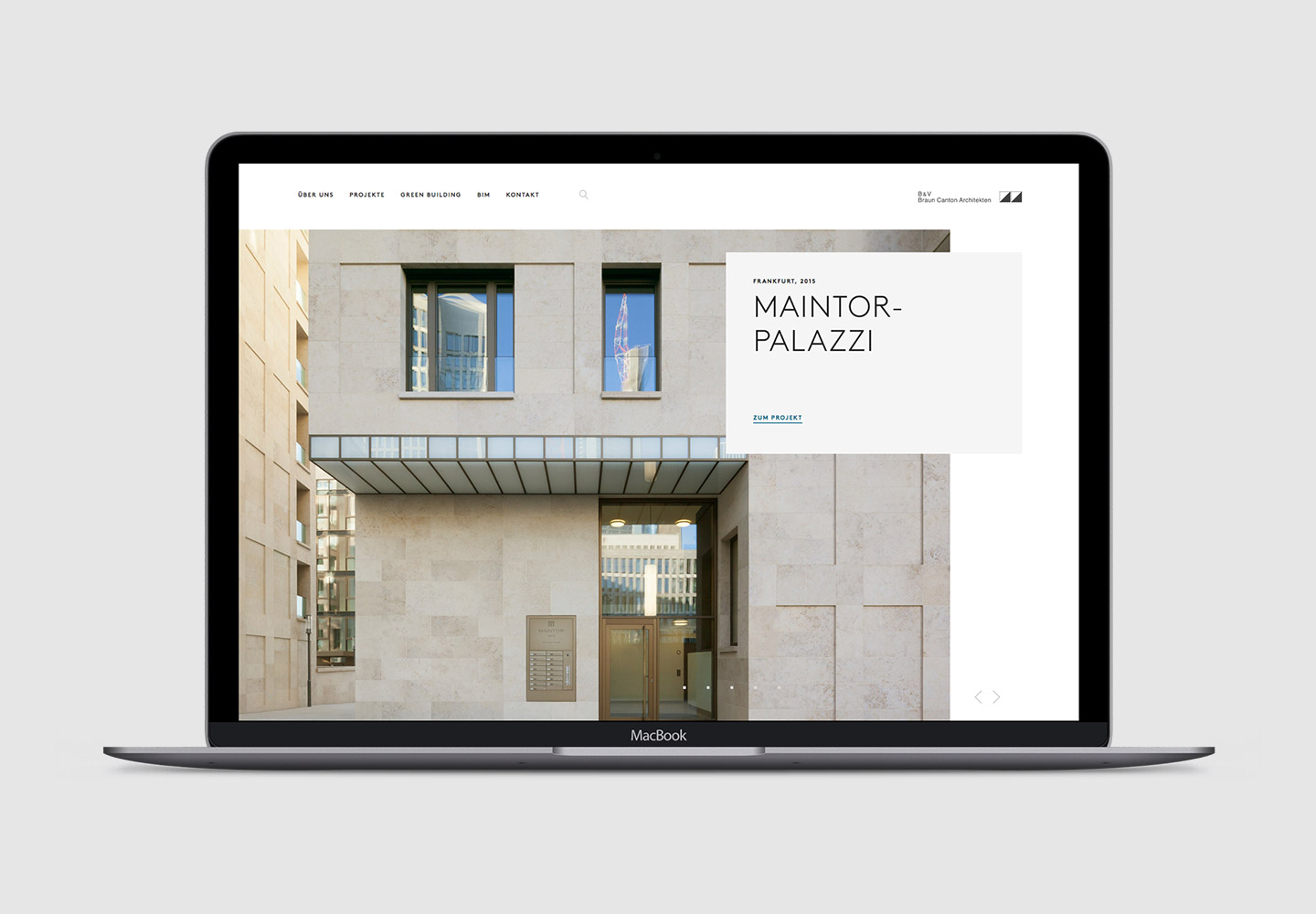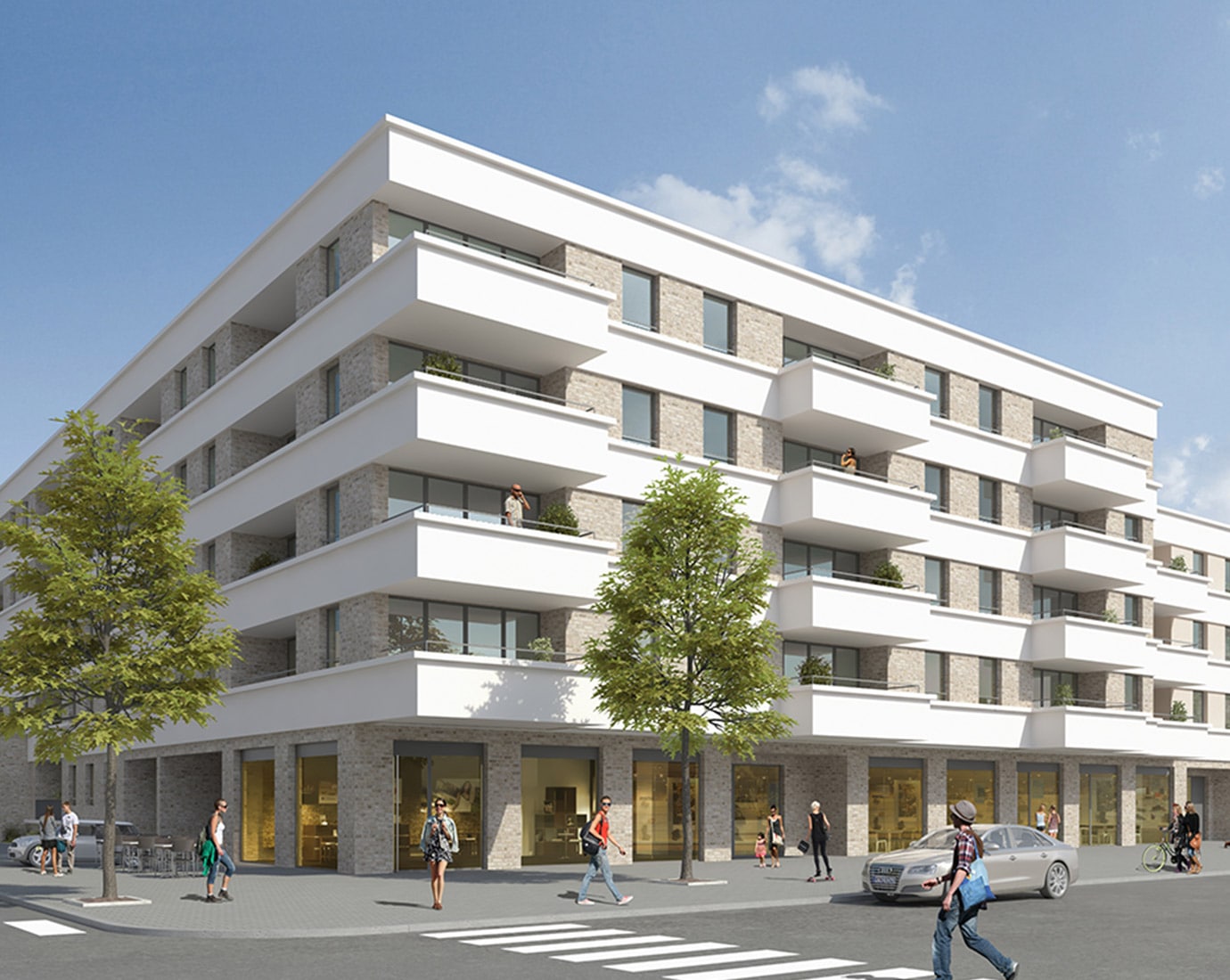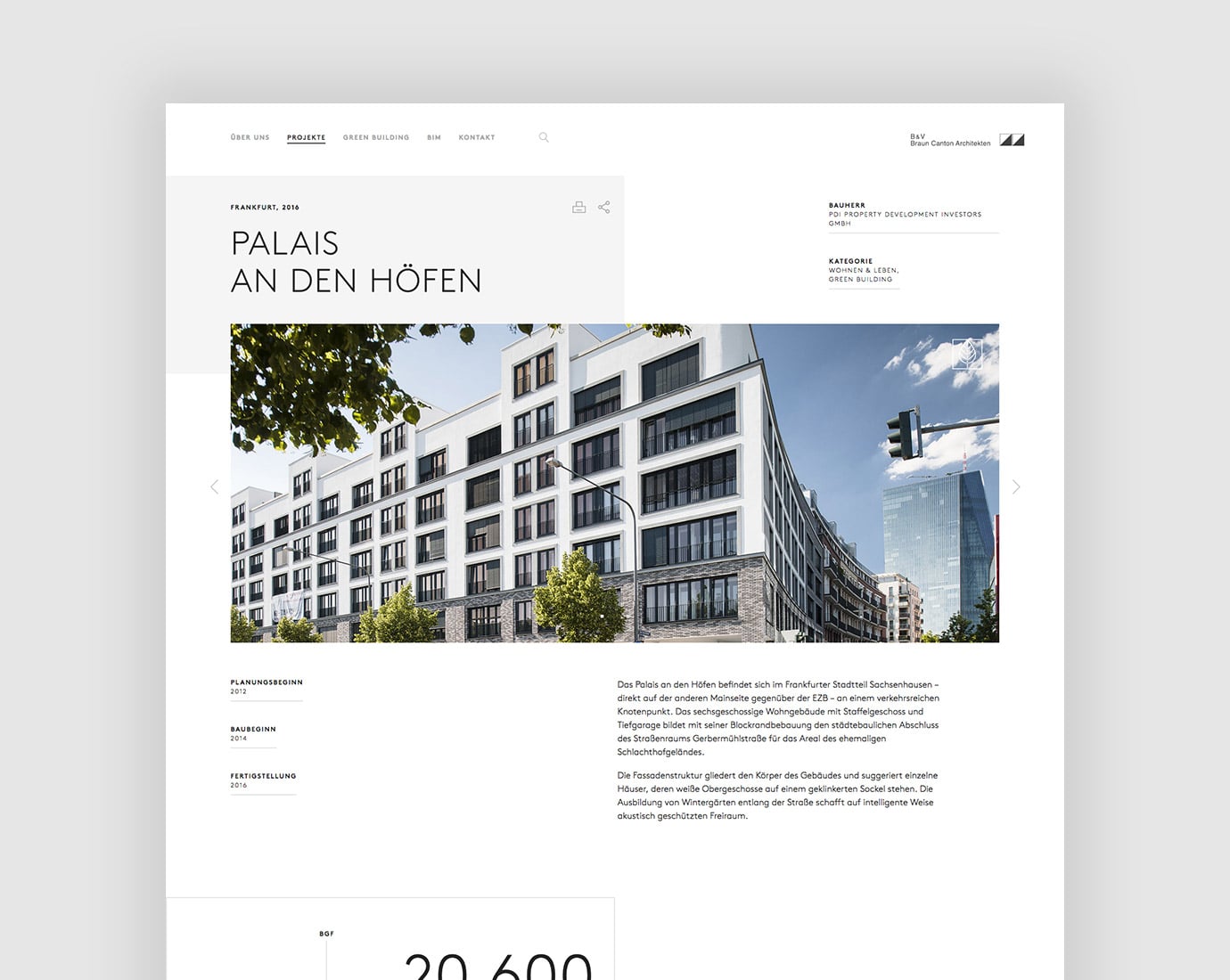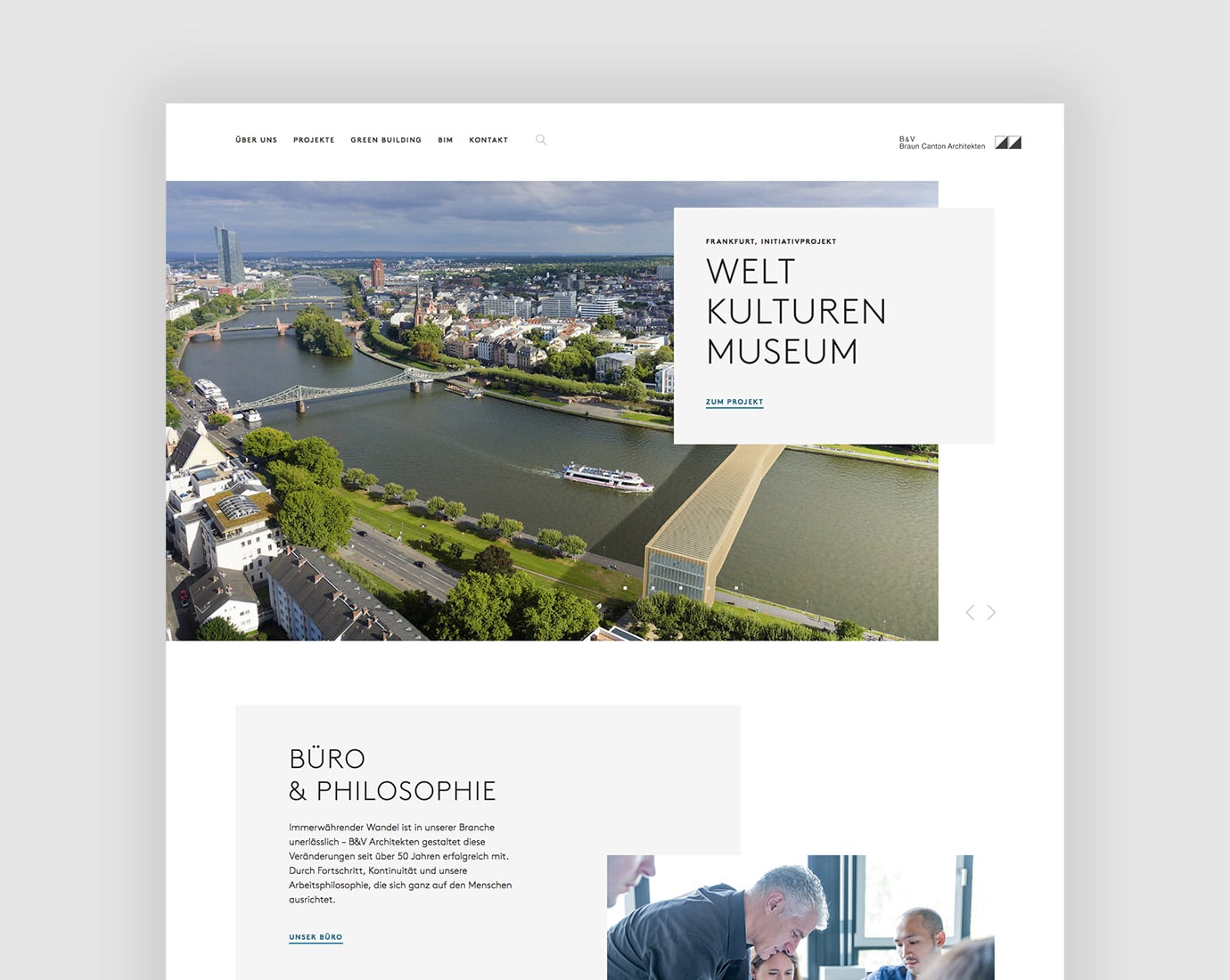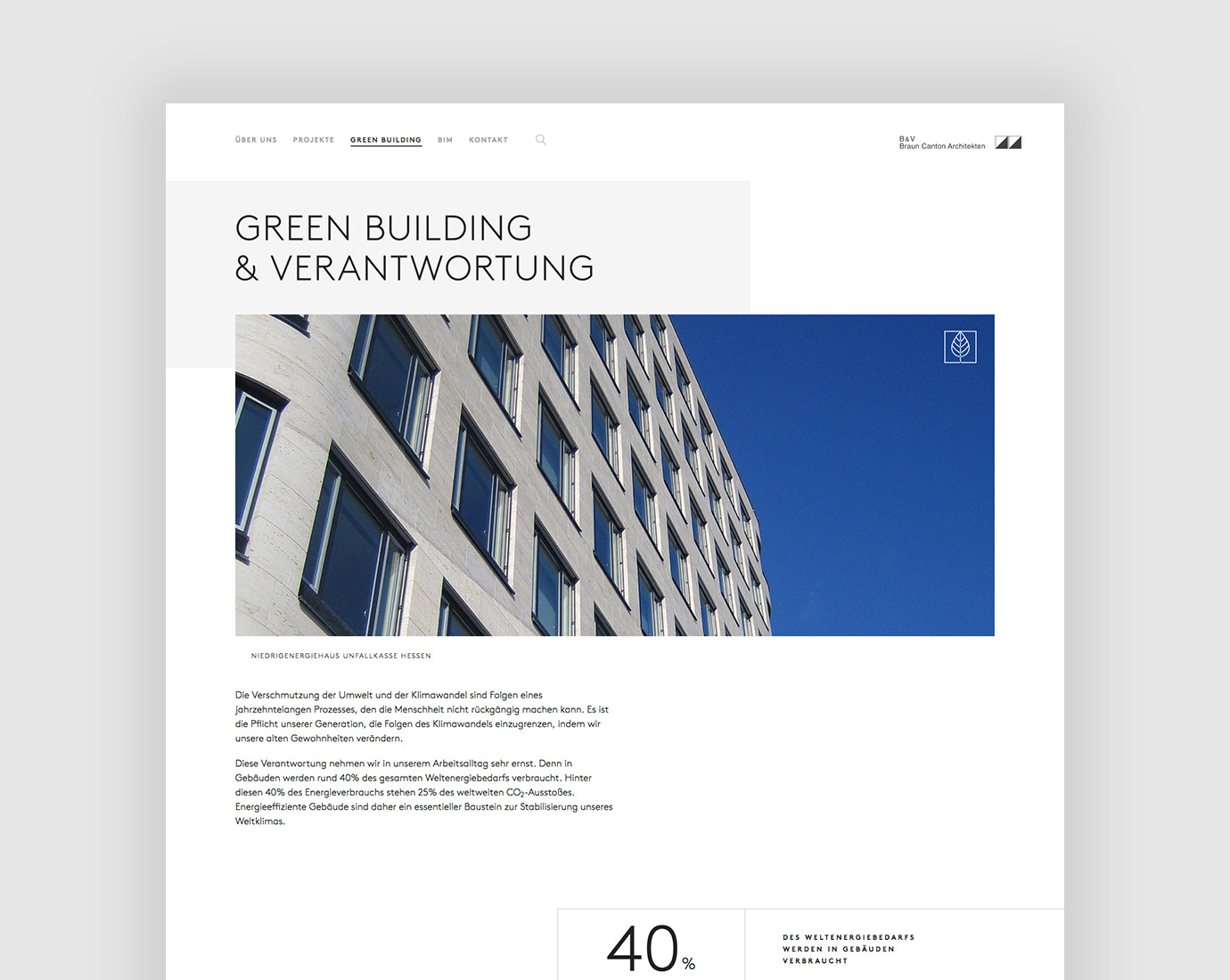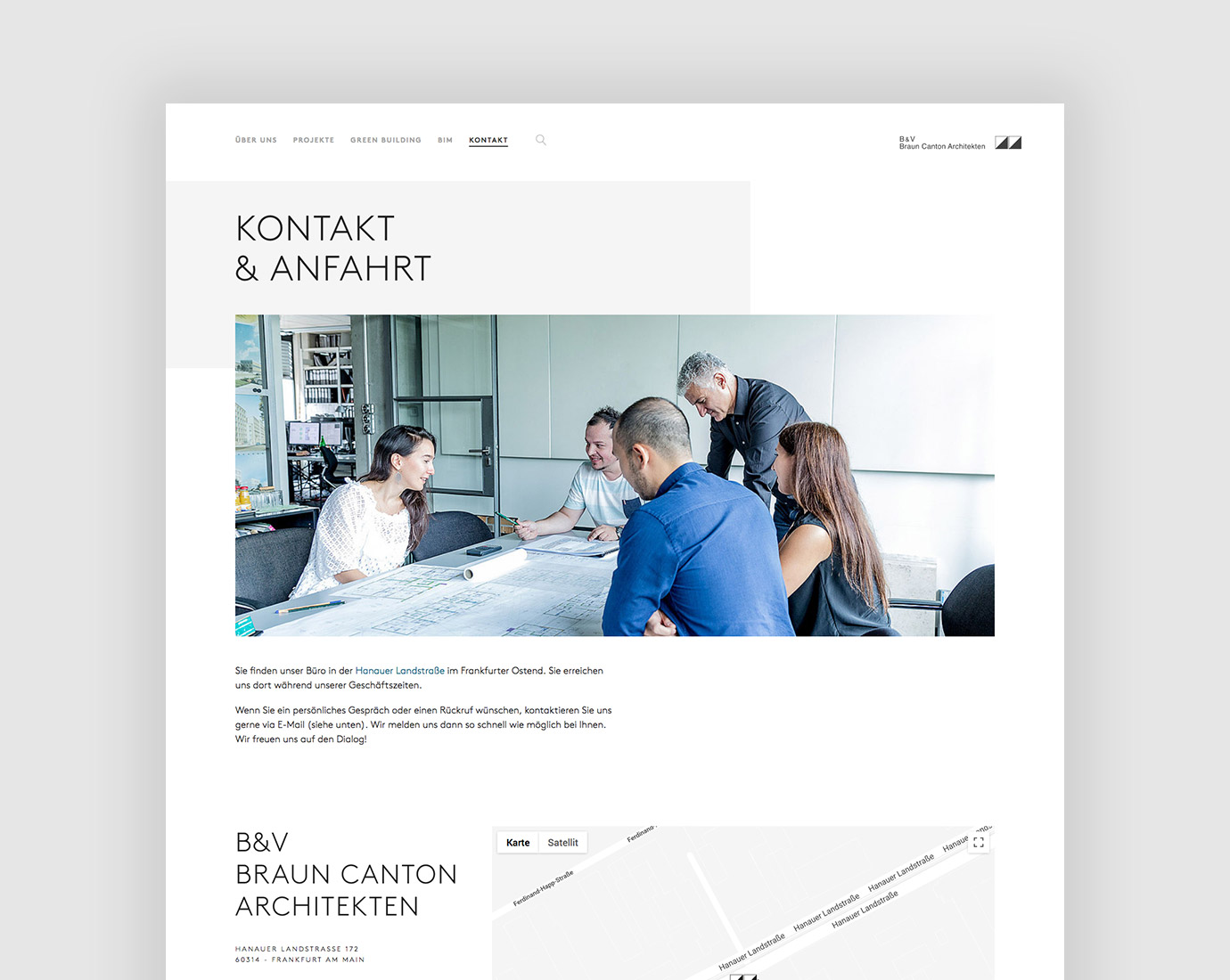 Our work ethic stands for continuity and progress. The new website was supposed to embody exactly that.

Sergio Canton, Partner and Managing Director at B&V Braun Canton Architekten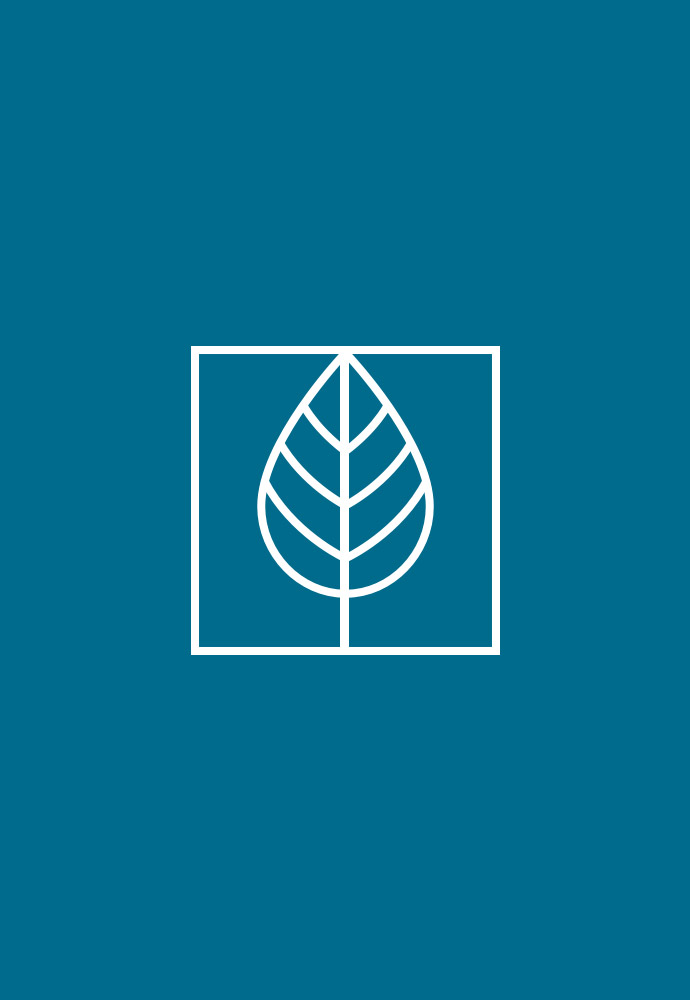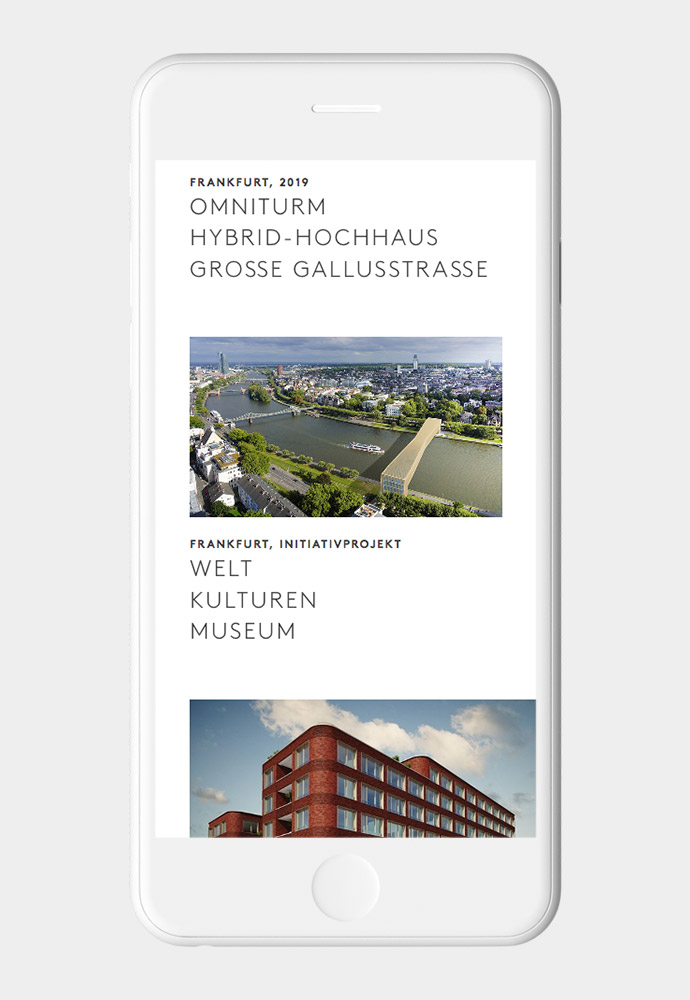 Filters and Photos
Heart of the website is the project page that now comes with a filter feature that allows for a more clever user experience. New icons highlight special architectural skills, such as sustainable and awarded projects. We also put a great emphasis on the team behind B&V Braun Canton with high-class portrait shots done by celebrity photographer Klaus Weddig.