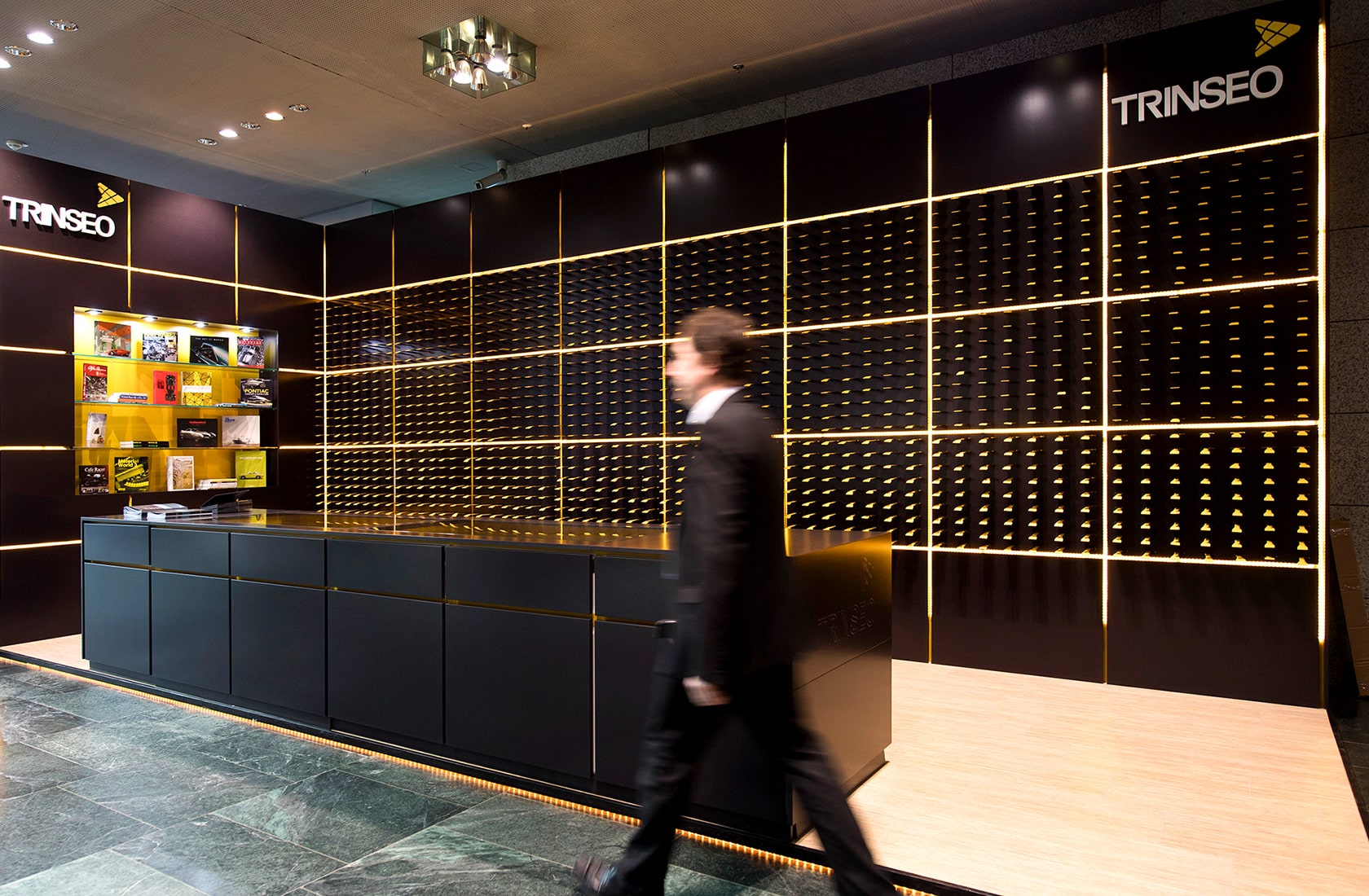 Soft shell, hard core
In 2018, for the fourth time in a row, we took over the design of all communication measures for Trinseo's appearance at the VDI Congress. The plastics manufacturer used the important industry meeting to inform experts from the automotive sector about its extended product portfolio: Since 2018, Trinseo has also been producing TPE, which – unlike hard plastic – has a soft feel to it. In order to demonstrate how well these different surfaces can be combined in automotive engineering, we made TPE-overmolded rigid plastic samples the star of the communicational concept.
Customer

Trinseo

Service

Fair Concept
Fair Design
Fair Architecture
Fair Planning
Fair Communication
Project Management
Coordination & Supervision
Messaging
Conceptual Idea Development
Creative Concept

Year

2018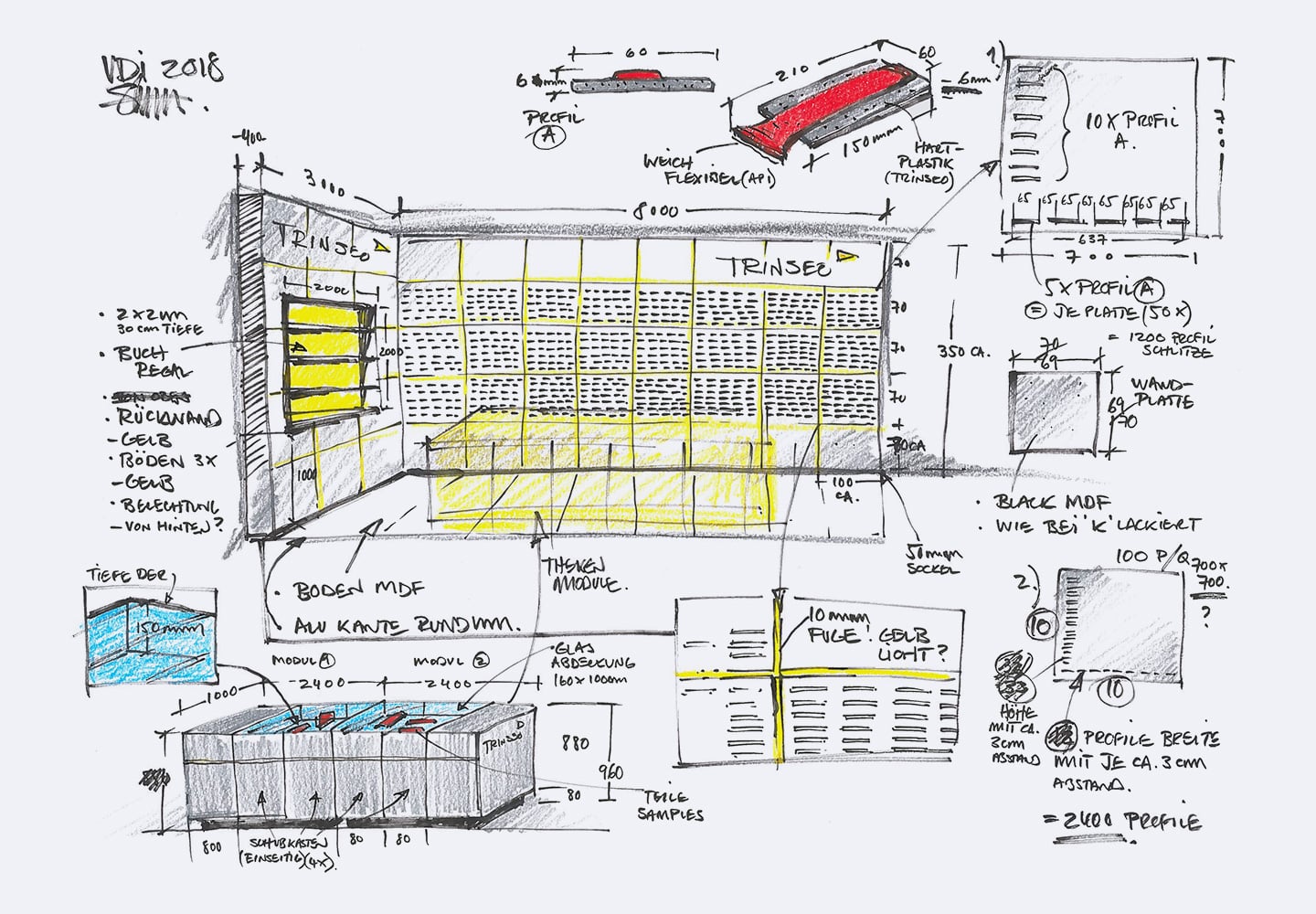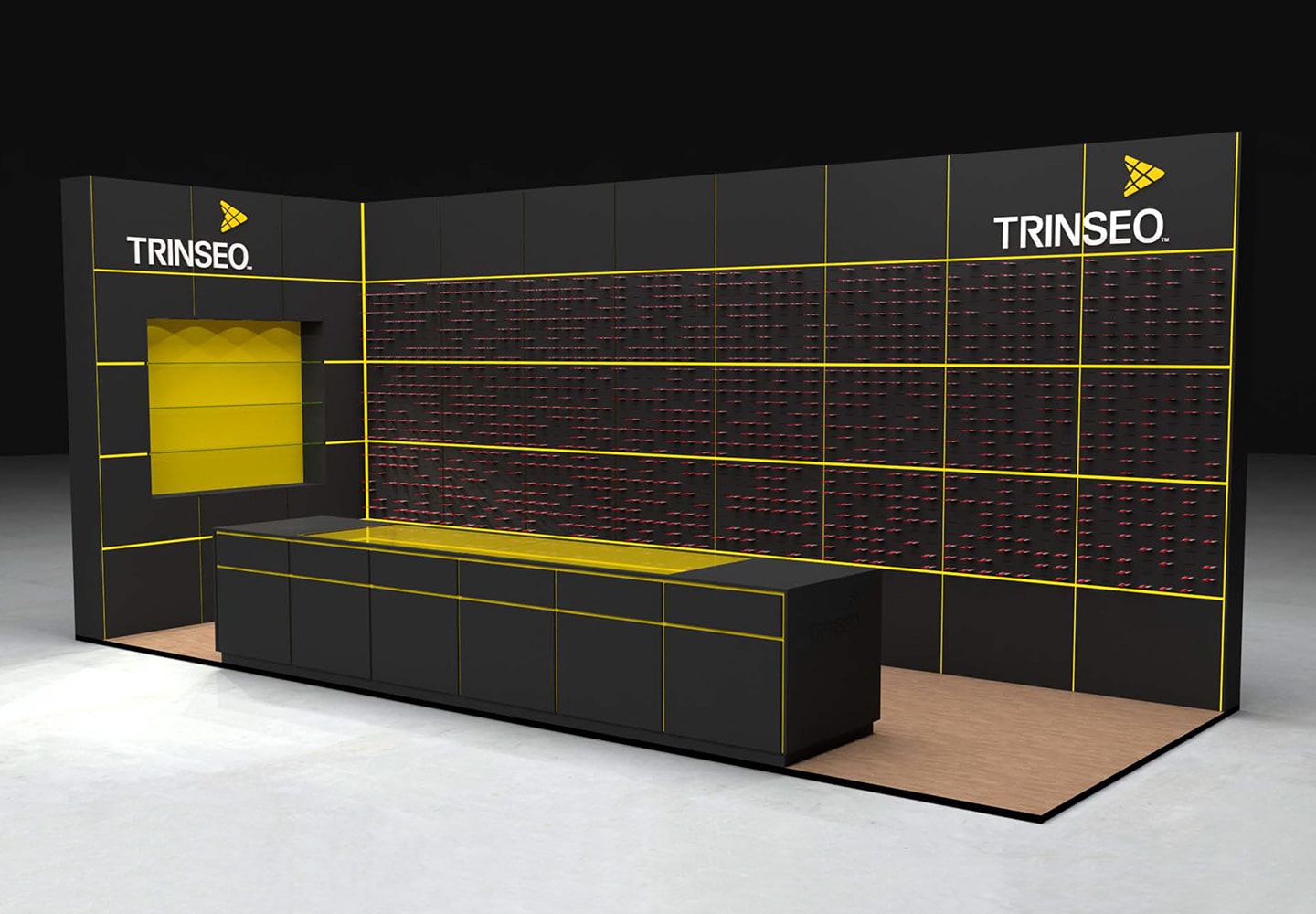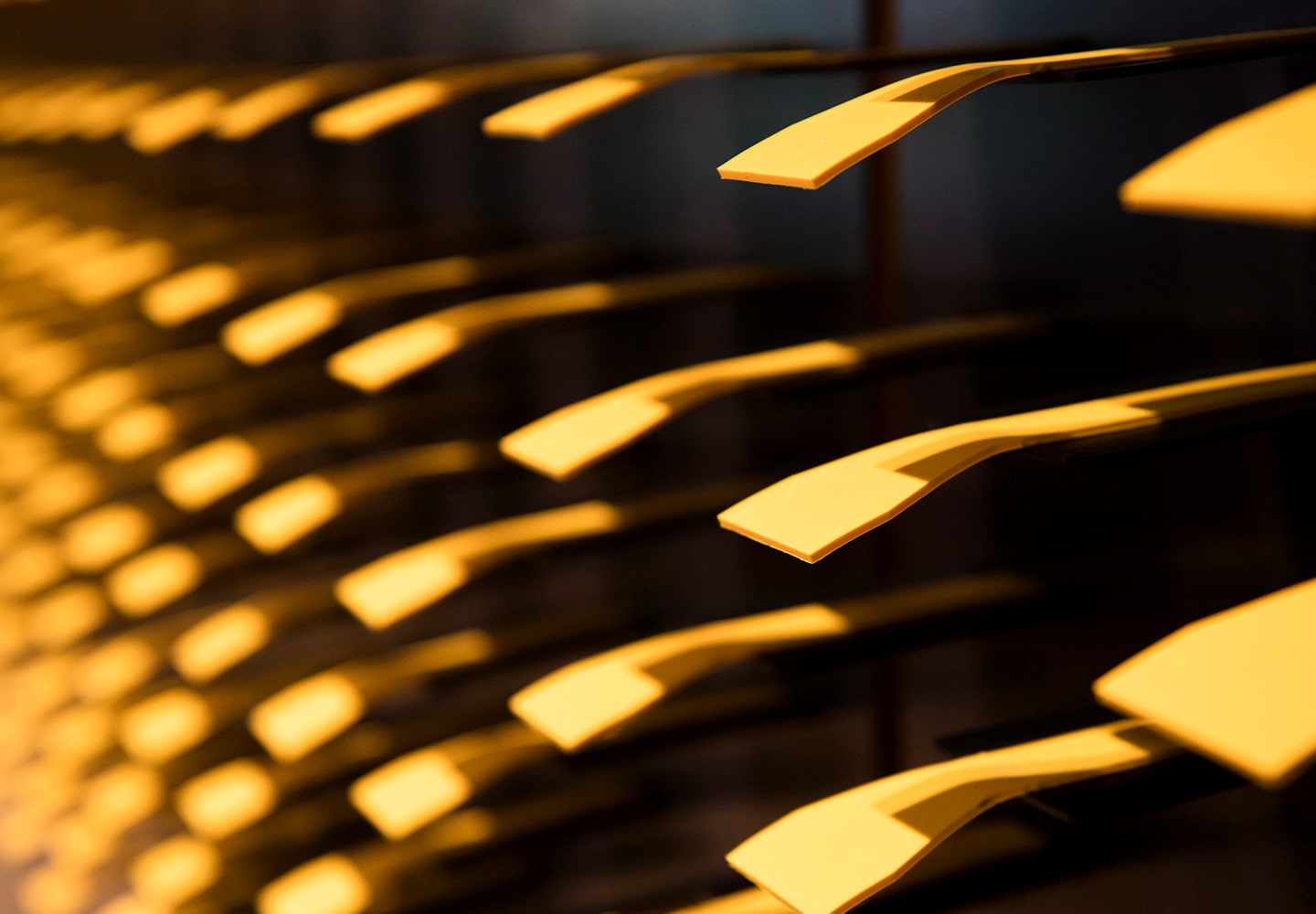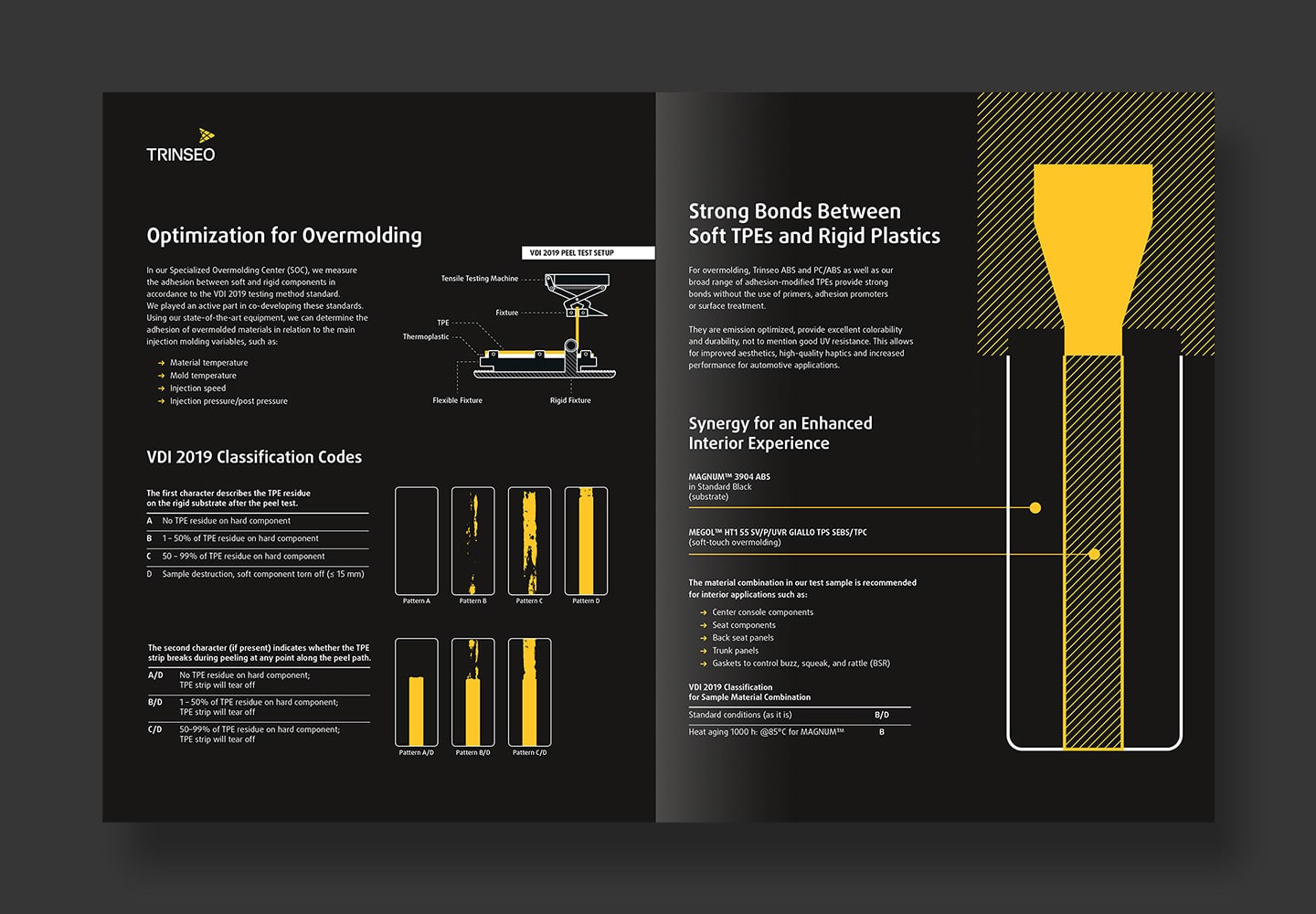 Our vast range of adhesion modified TPE solutions for overmolding satisfies the industry's need for surface appearances and haptics.

Marco Girardello, Automotive Business Unit Manager at Trinseo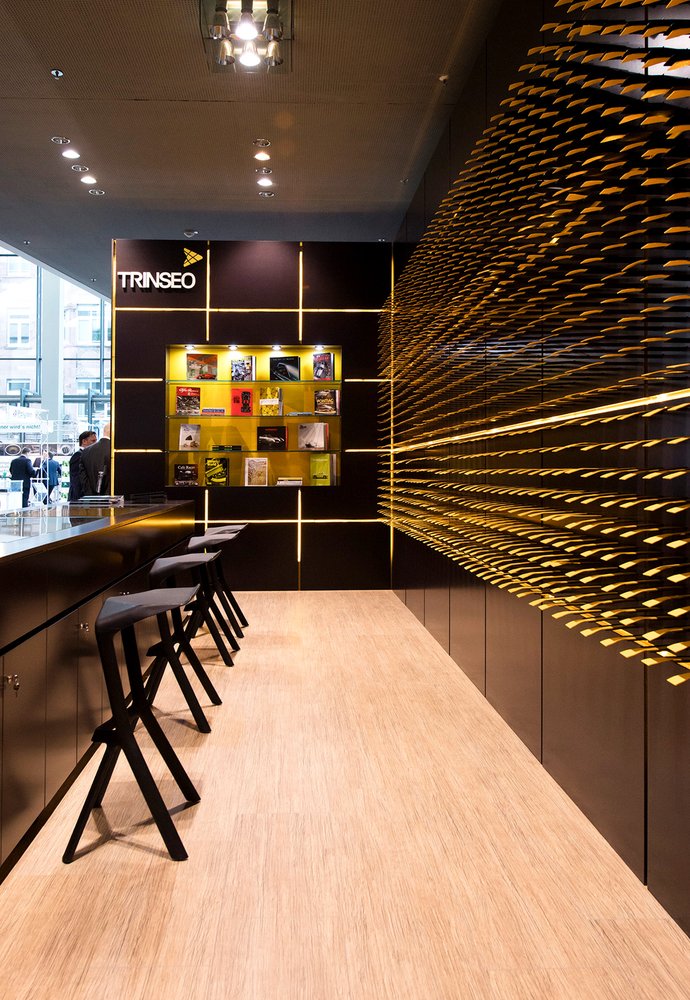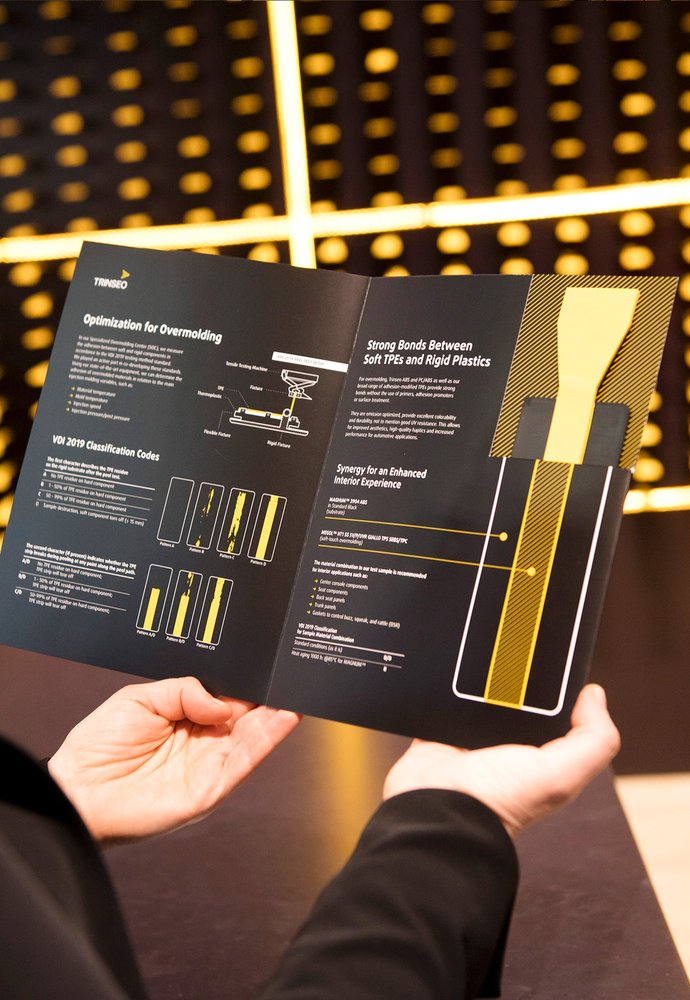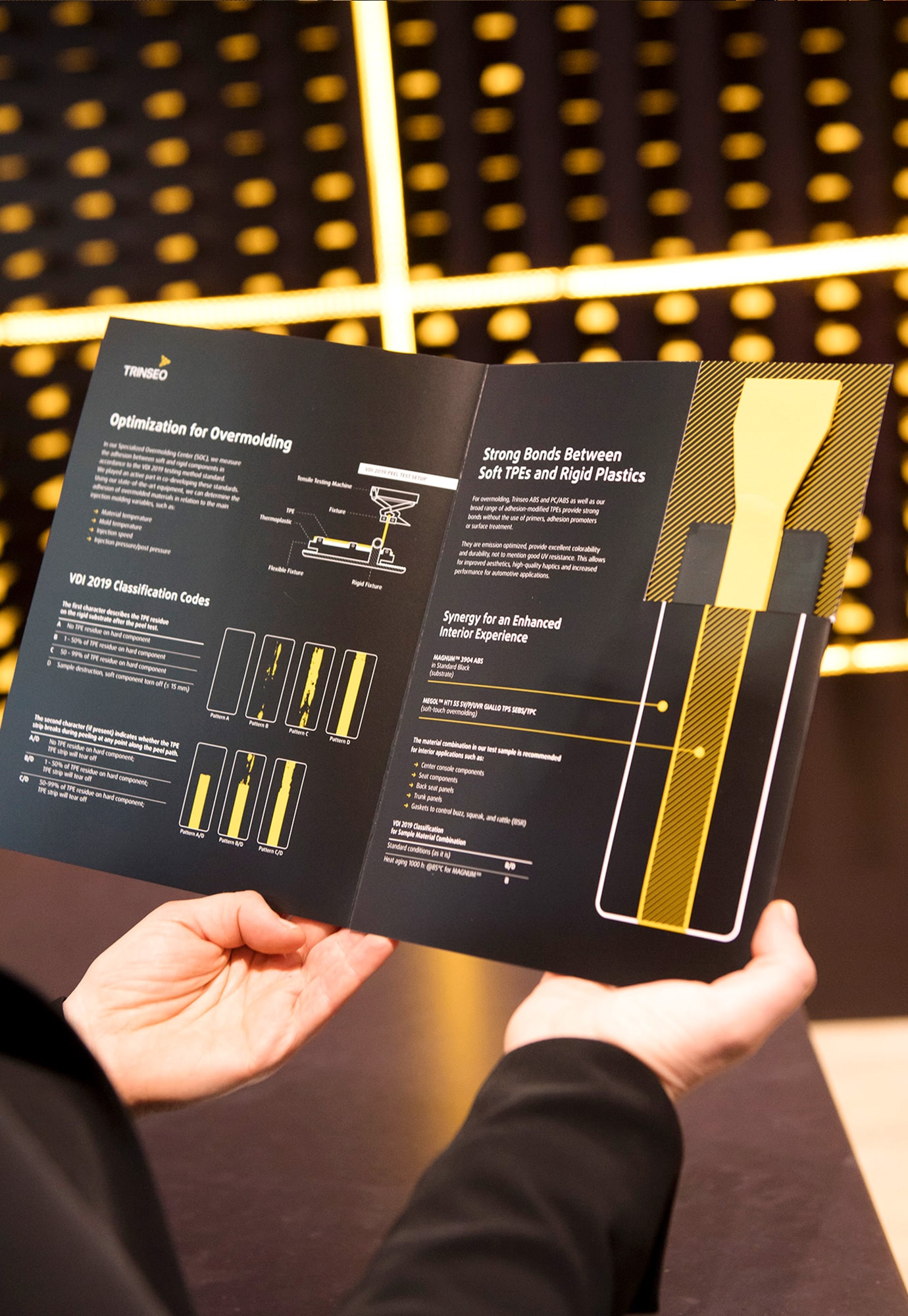 Design and information in harmony
Engineers prefer to see for themselves how well soft TPE solutions adhere to hard plastic. We gave them this opportunity at VDI 2018! Hundreds of overmolding samples were integrated directly into the exhibition stand – from there they could be extracted and taken away for testing in an informative brochure.
In addition to the VDI trade fair stand, the entire trade fair communication was also done at the Hive. We designed, programmed and planned invitations, newsletter marketing and advertisements.