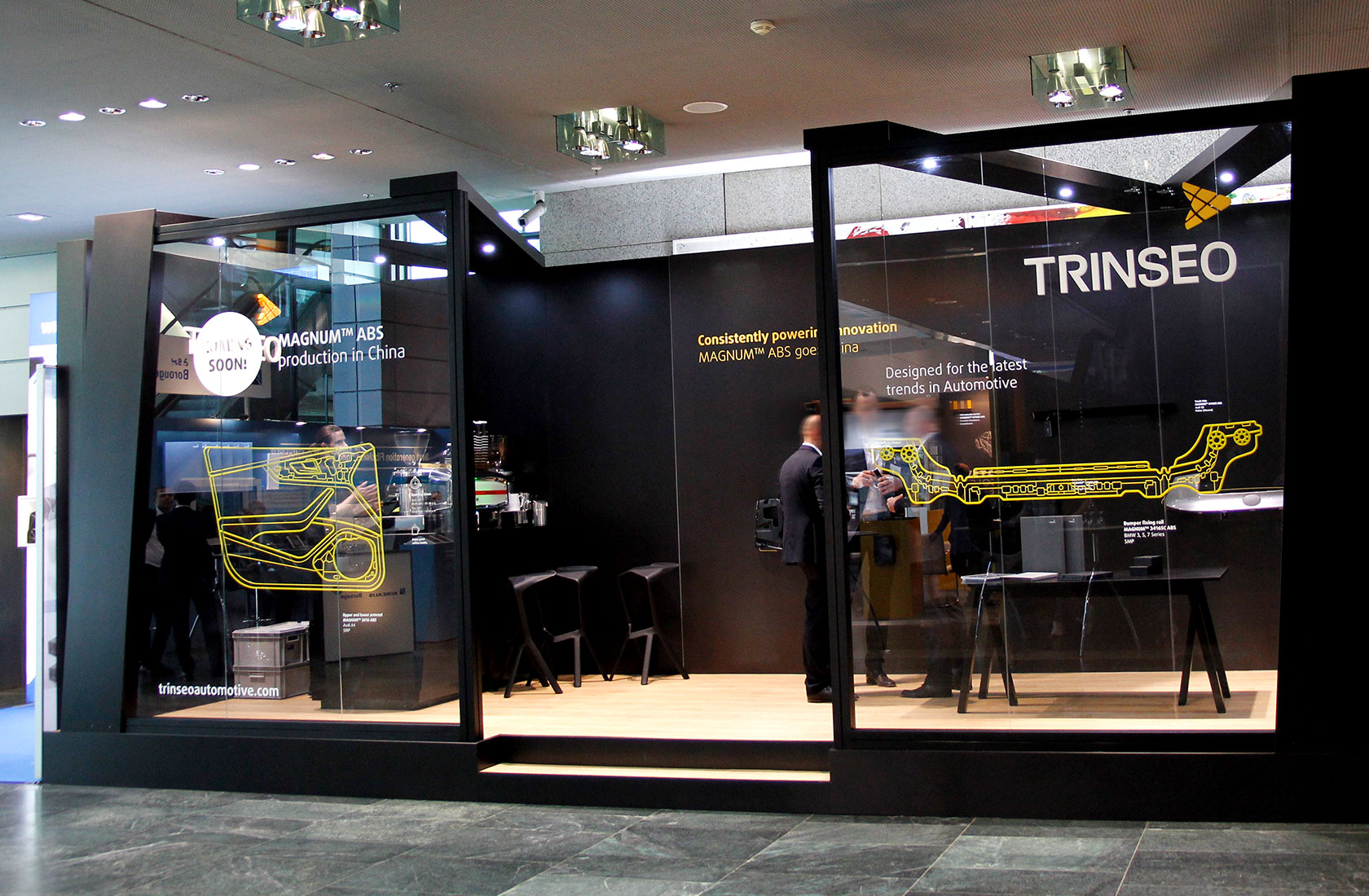 Growth in a relaxing atmosphere
In 2017 we created our customer Trinseo's trade fair stand and the complete communication strategy and messaging for the VDI congress "Plastics in Automotive Engineering" in Mannheim – the world's largest and most important event for plastics experts in the automotive industry.
Main topics for our inviting spatial design: Trinseos MAGNUM™ ABS and the expansion of production capacity in China, beginning in 2017. We presented lightweight automotive applications to touch and created an inspiring yet calm atmosphere for business conversations and relaxed networking.
Customer

Trinseo

Service

Creative Concept
Fair Architecture
Fair Design
Project Management
Coordination & Supervision
Messaging
Design

Year

2017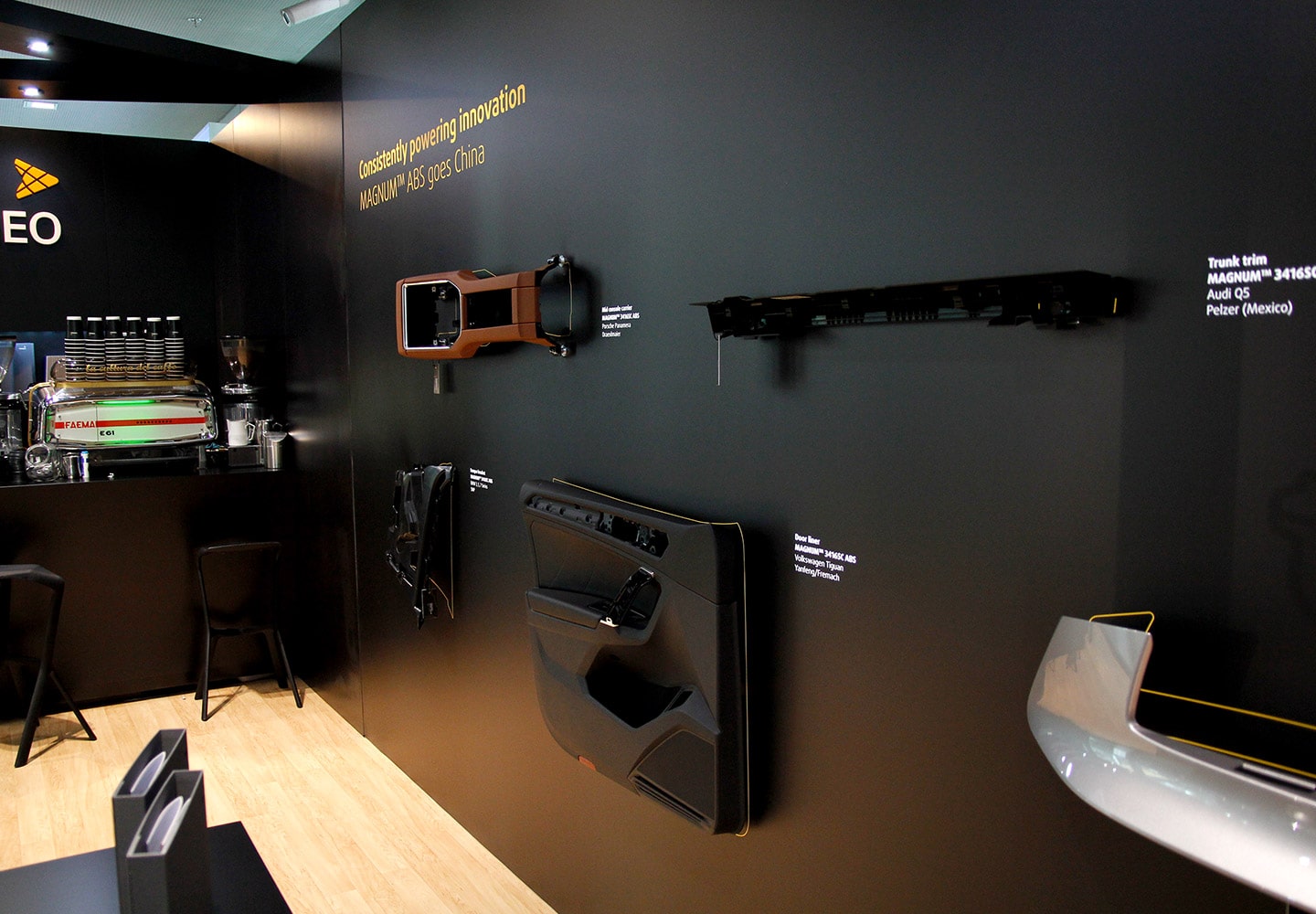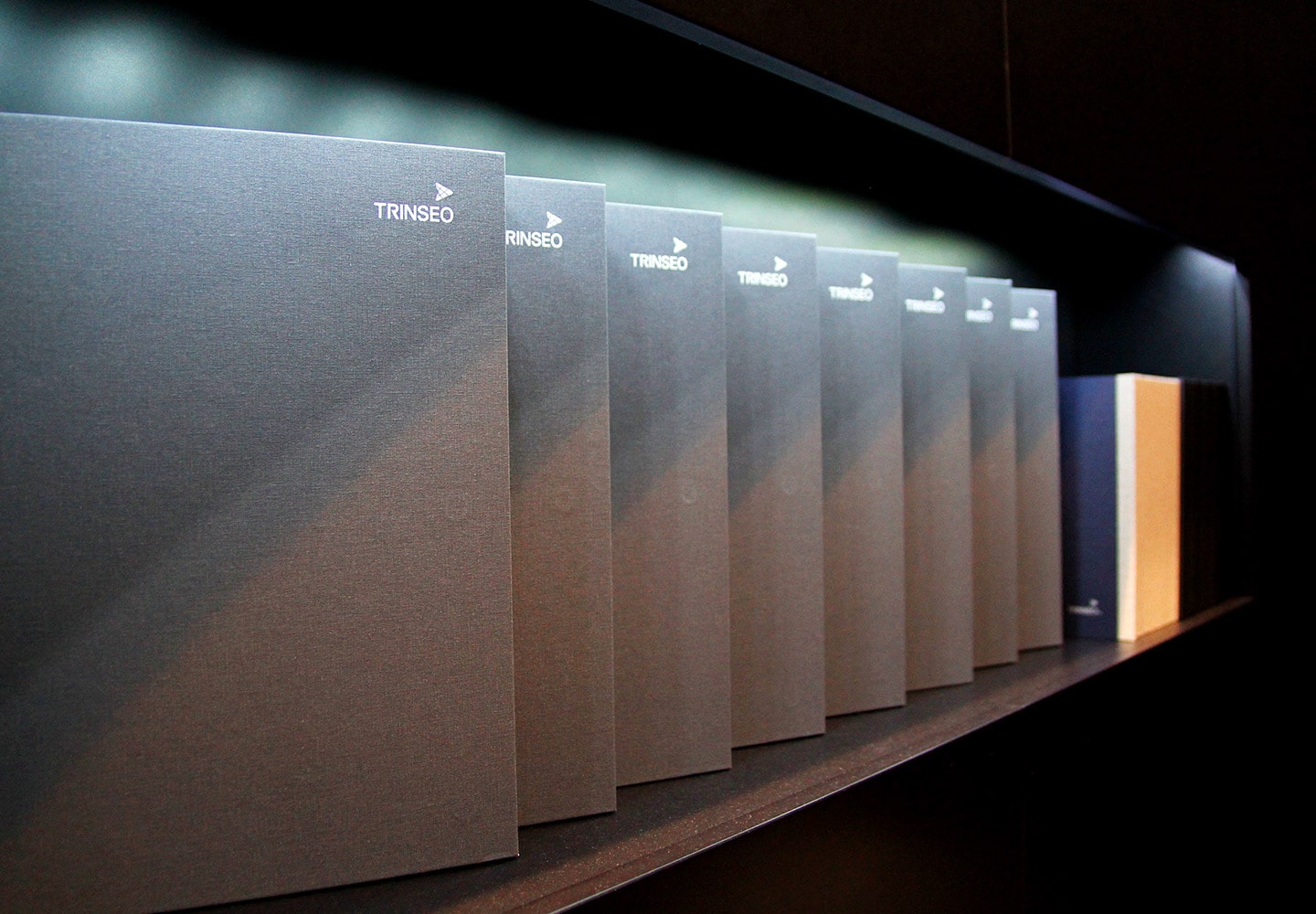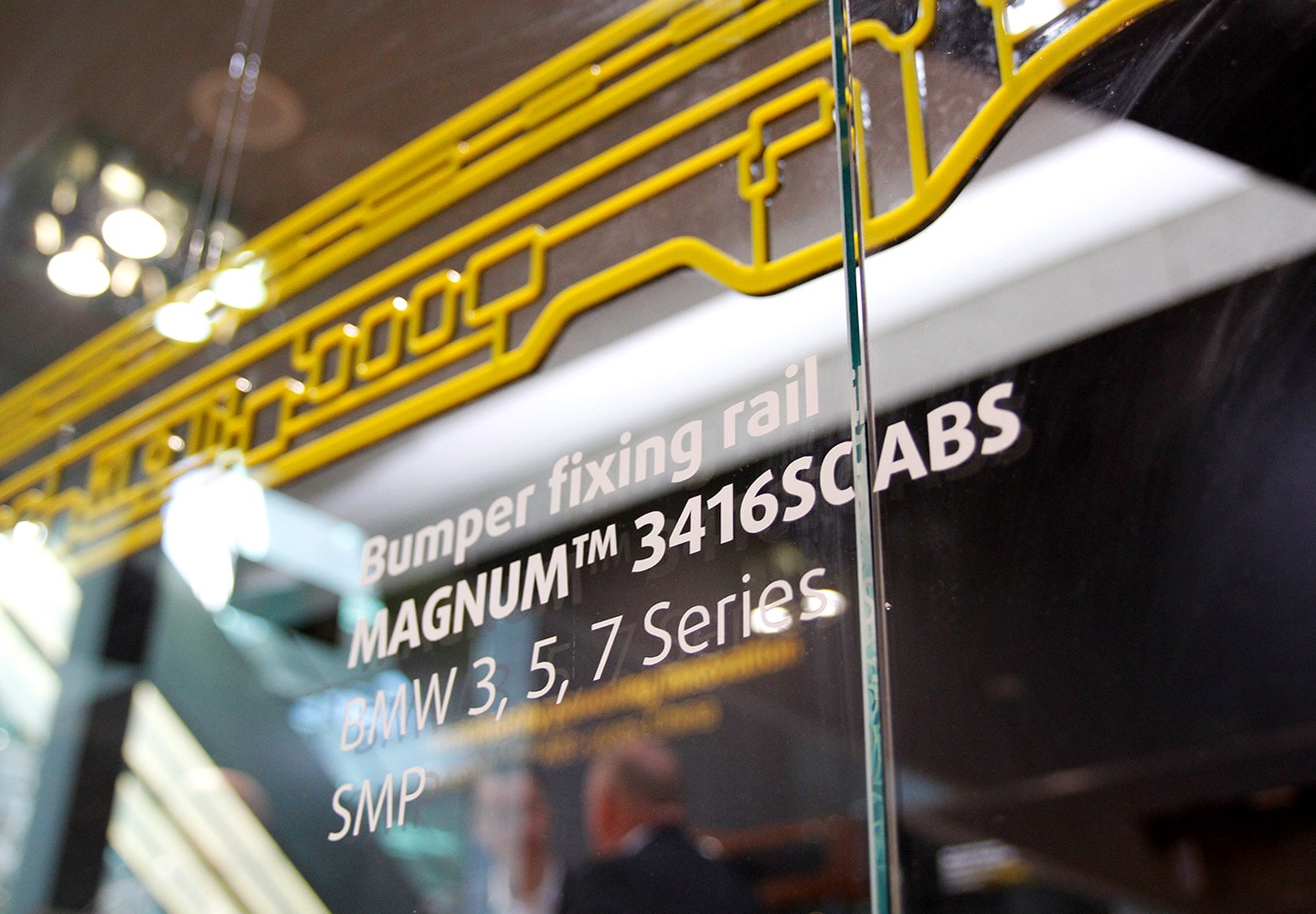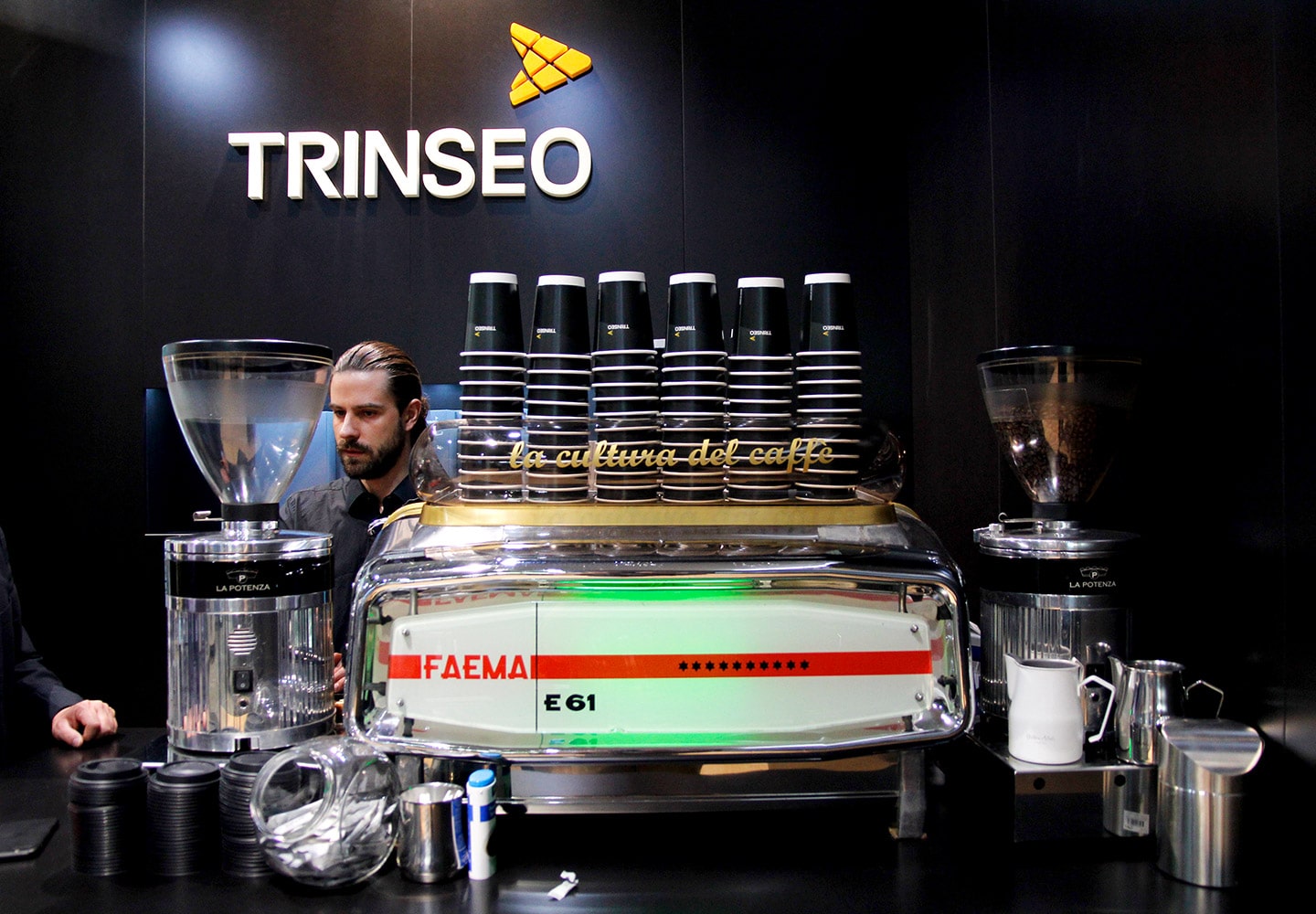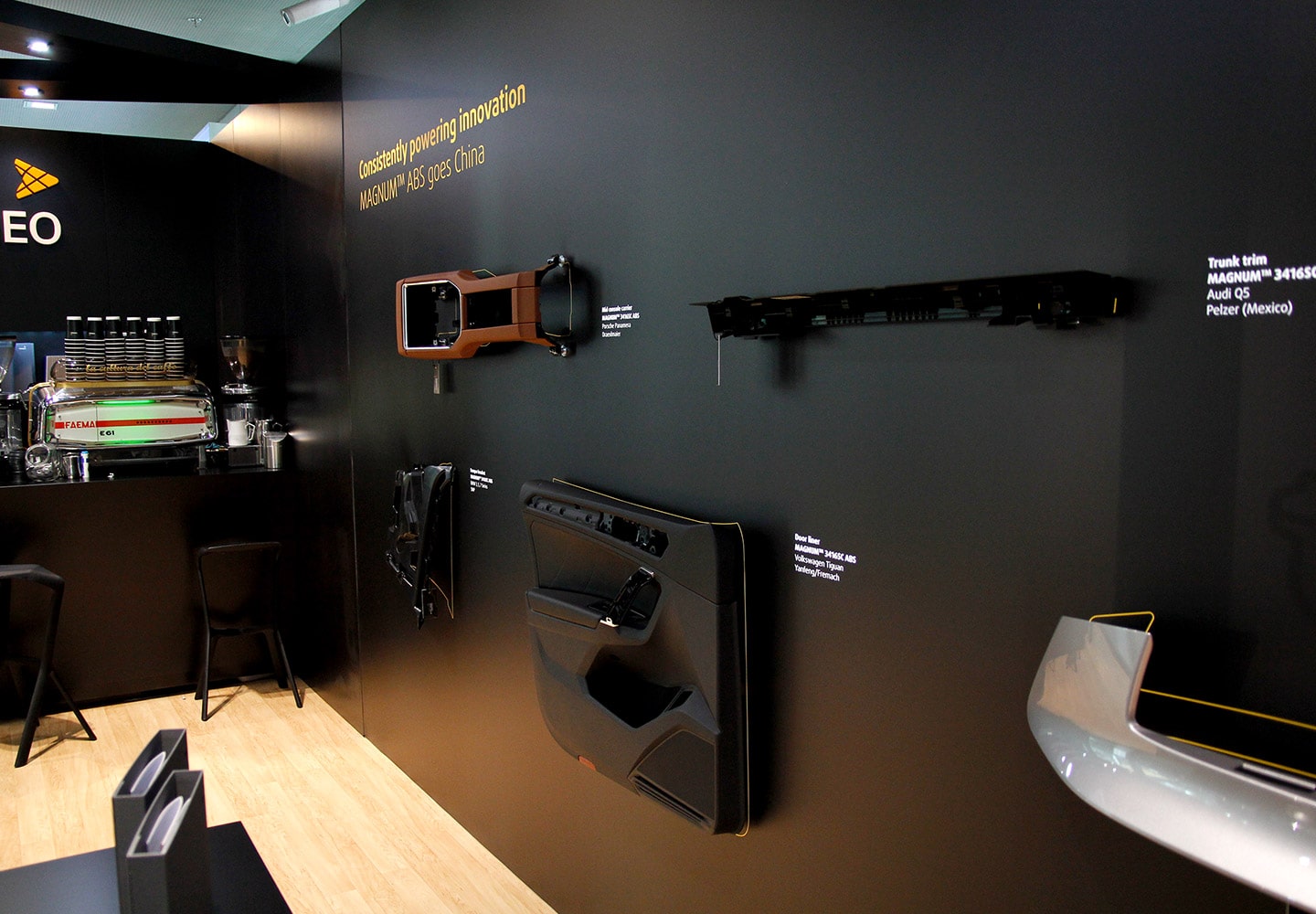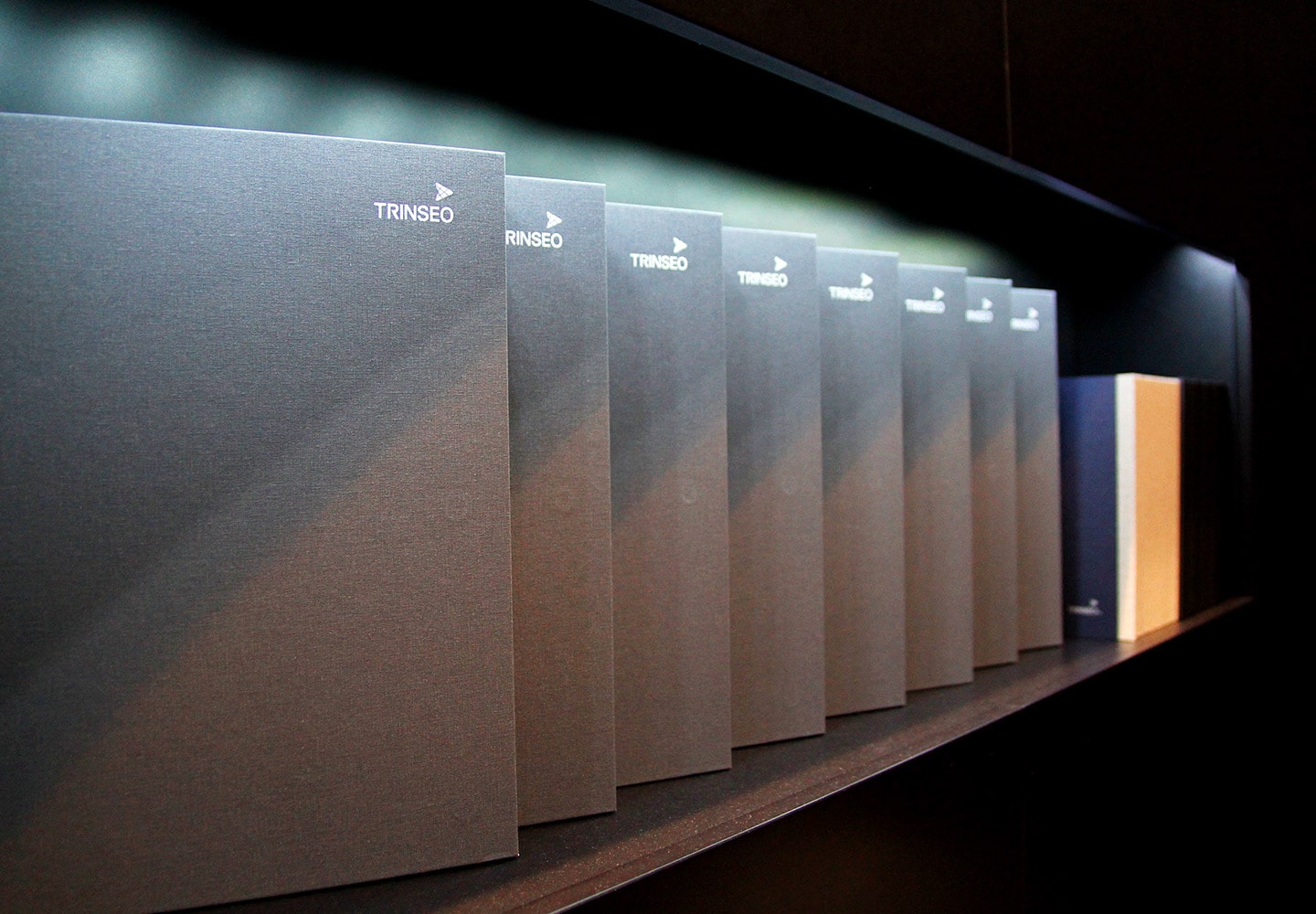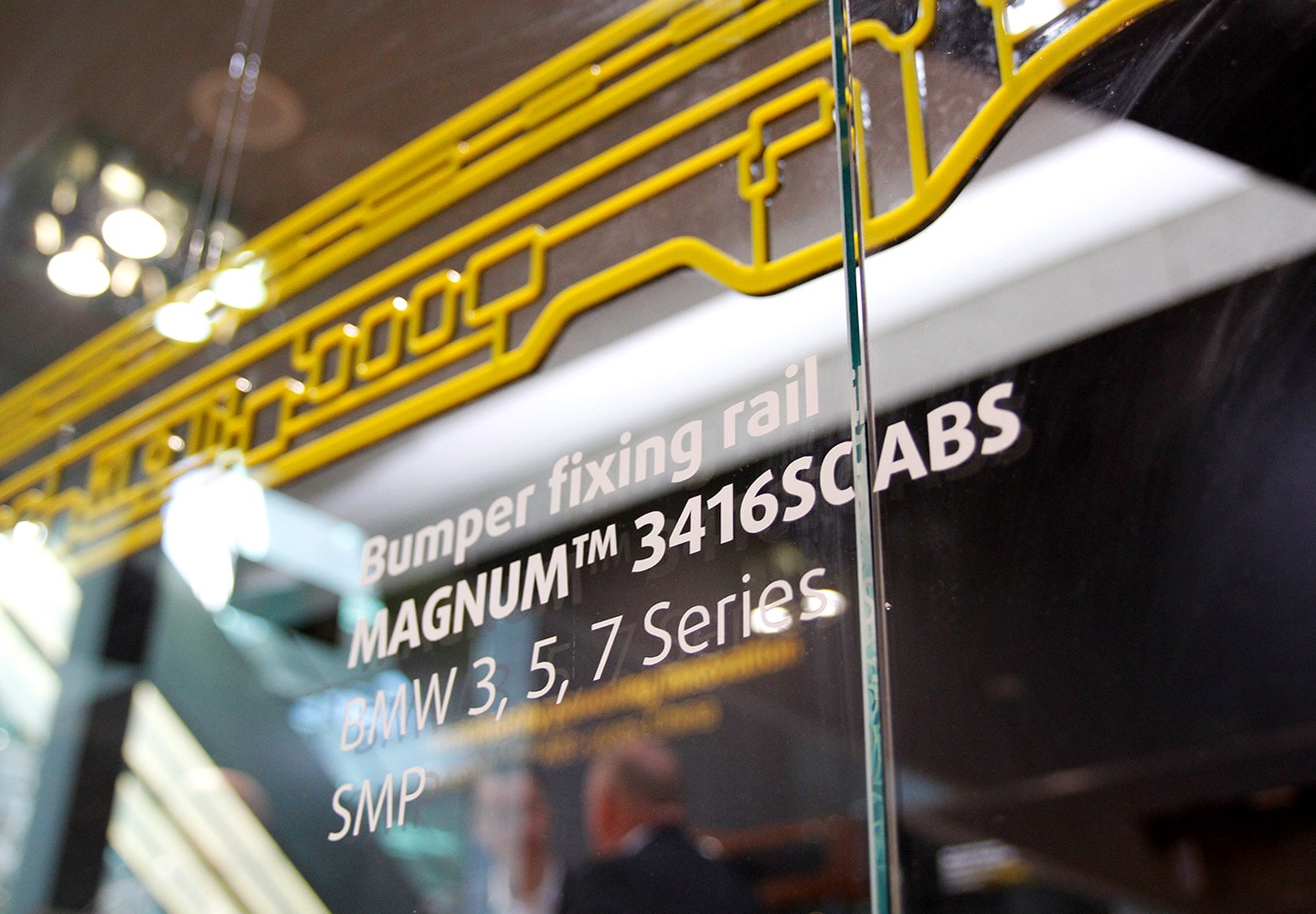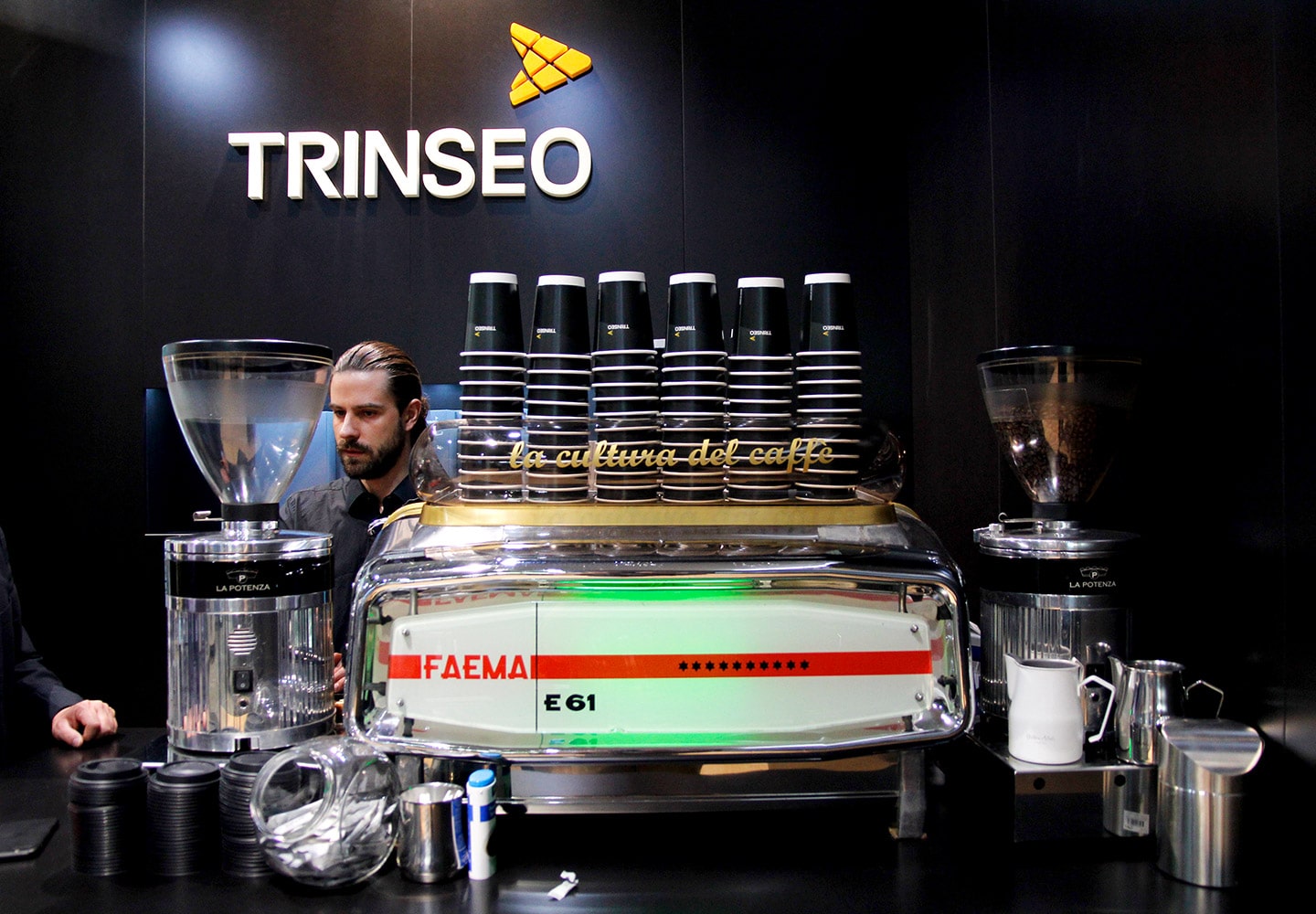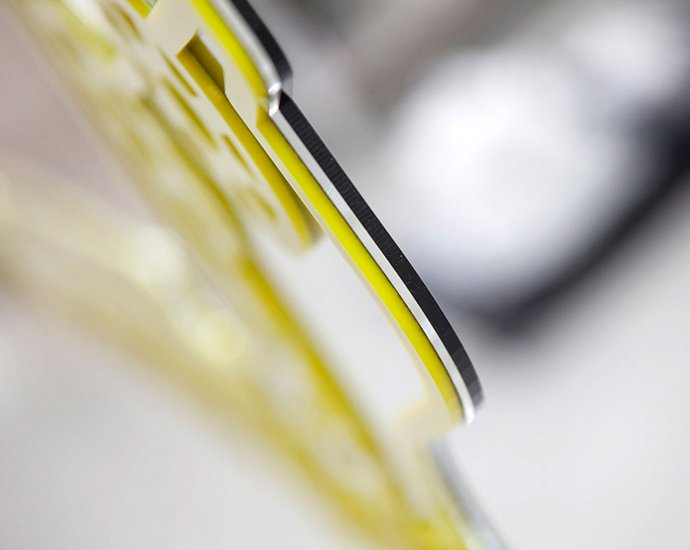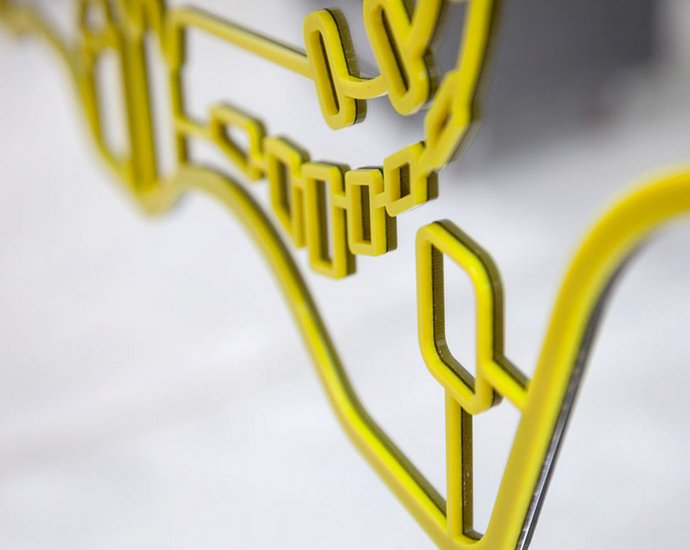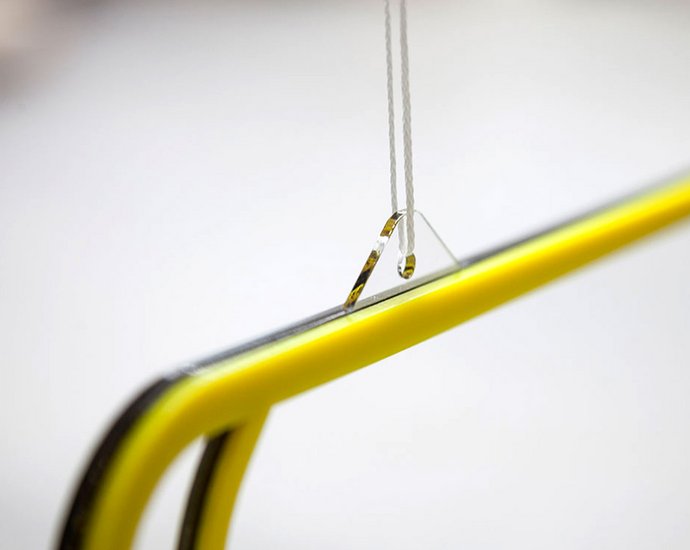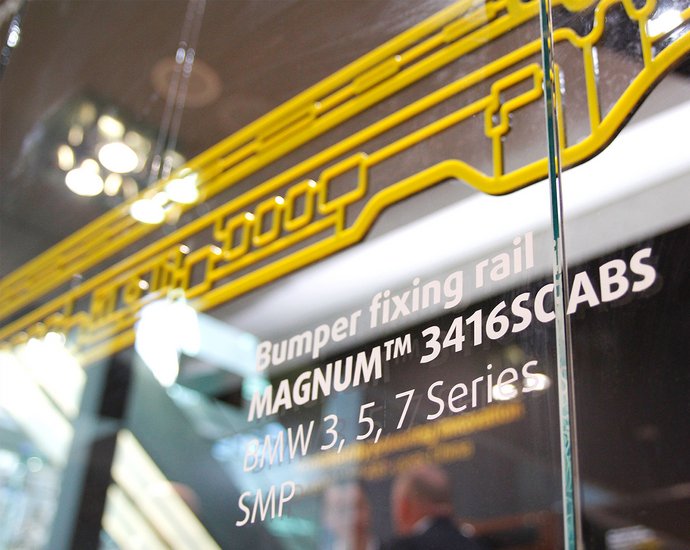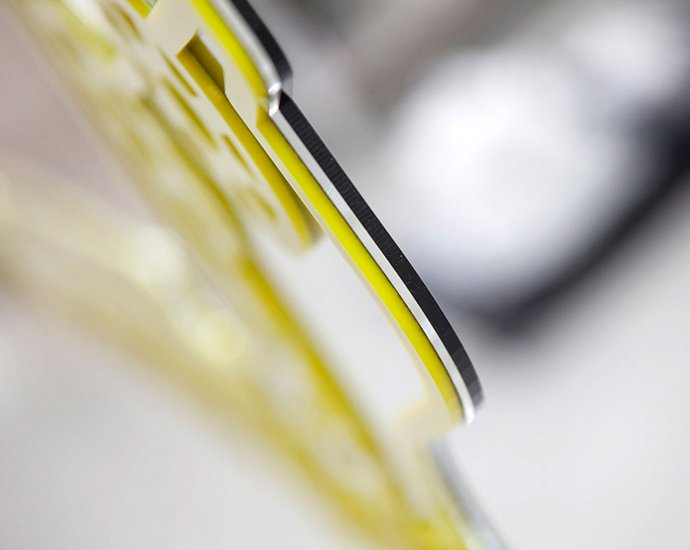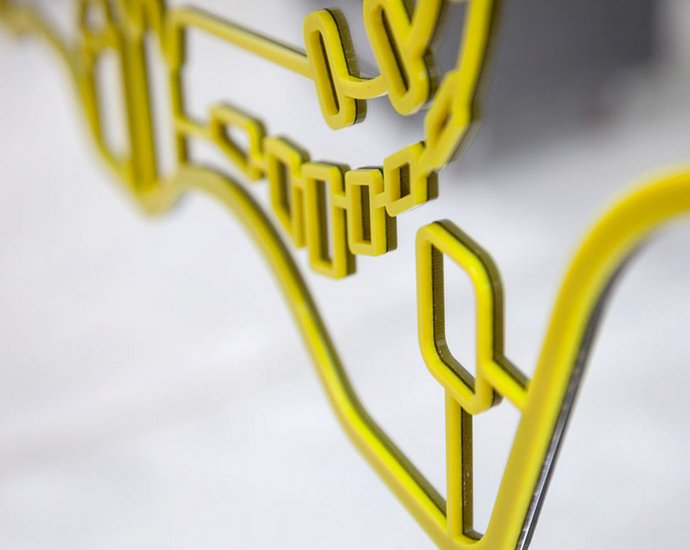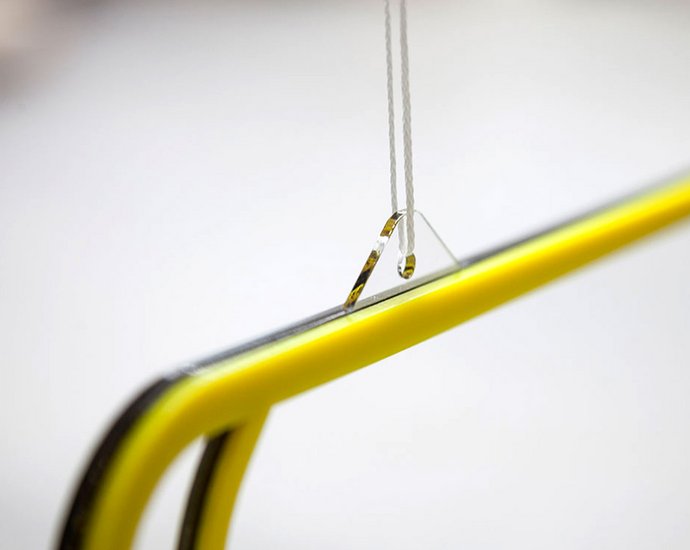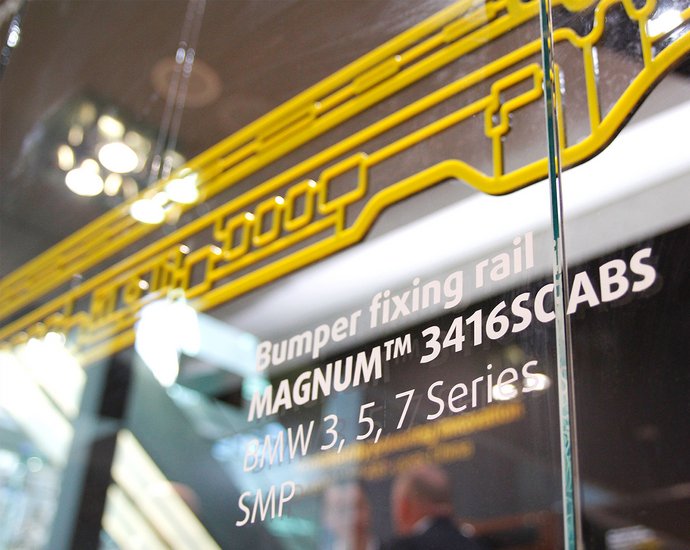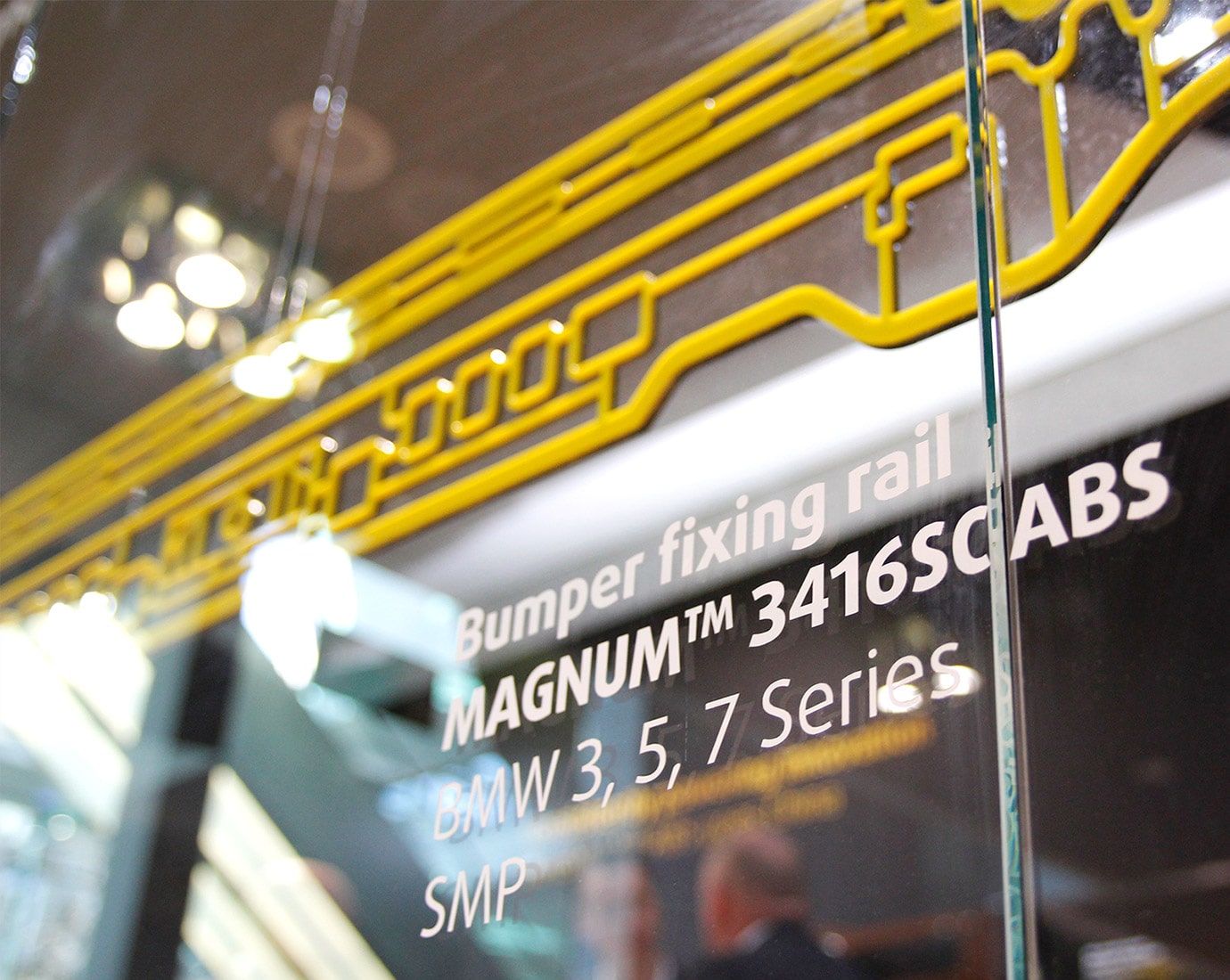 This growth strengthens our existing collaborative relationships with our customers, delivering on our commitment to provide premium ABS products worldwide.

Thomas Mettler, Global Product Director at Trinseo Performance Plastics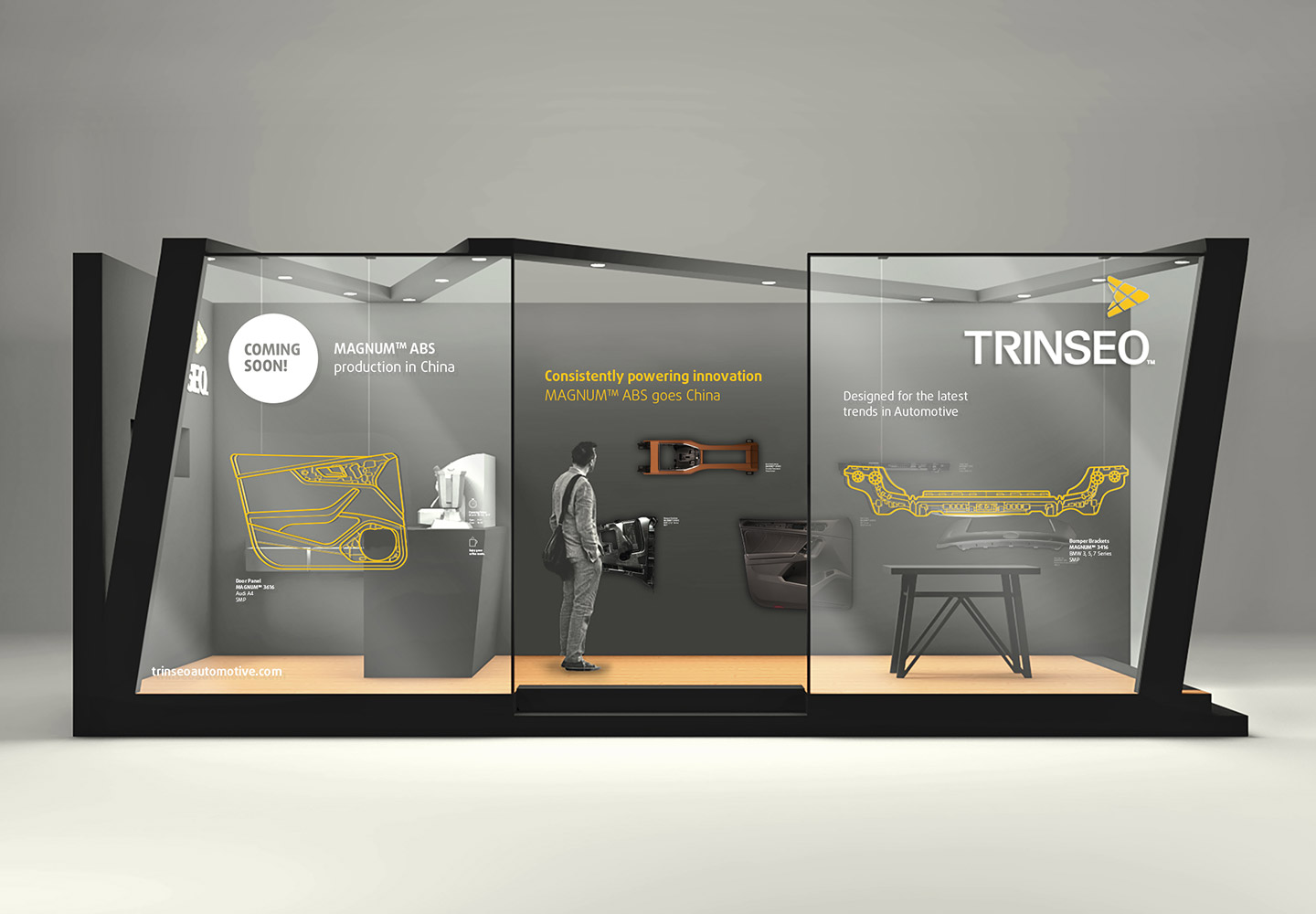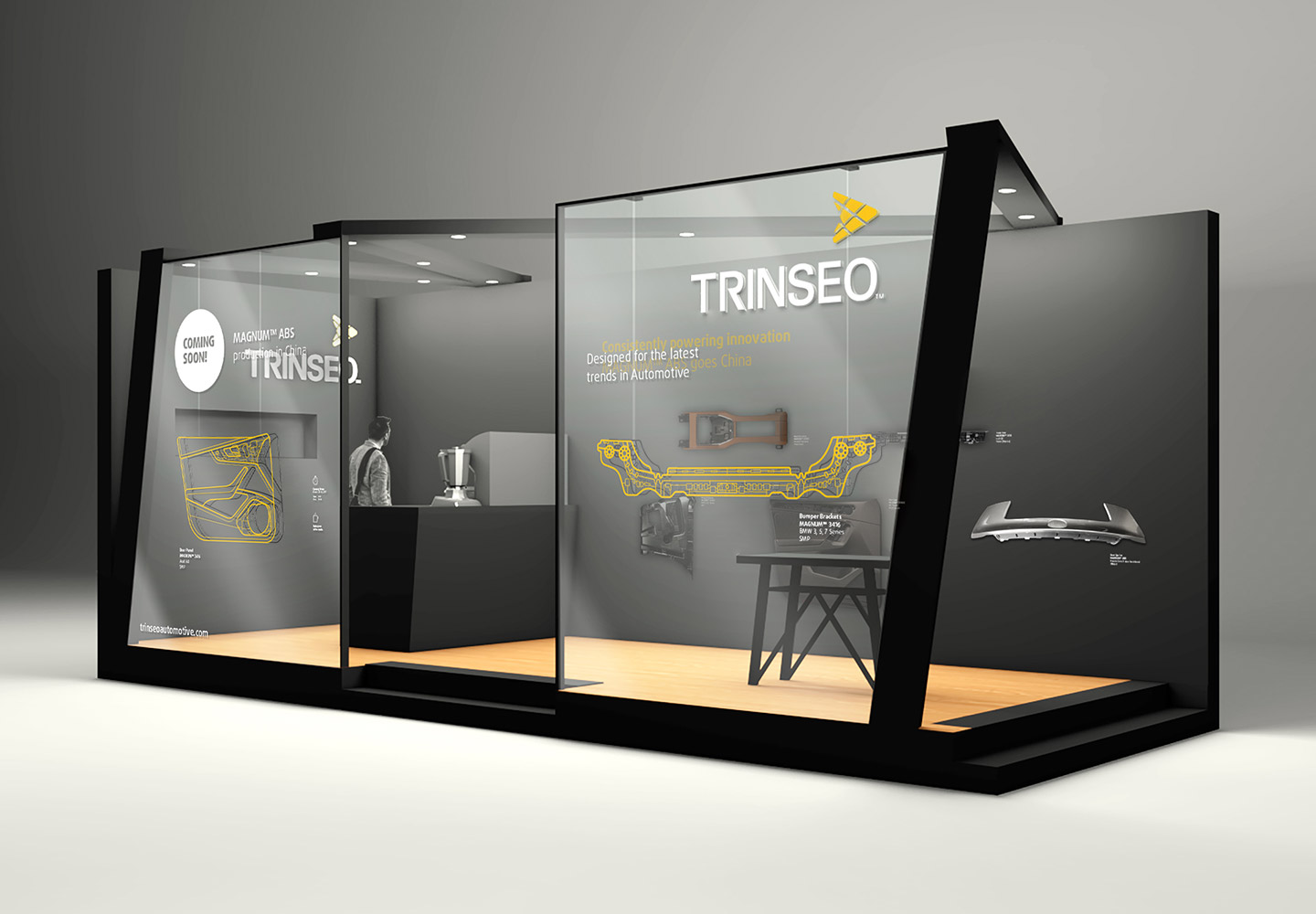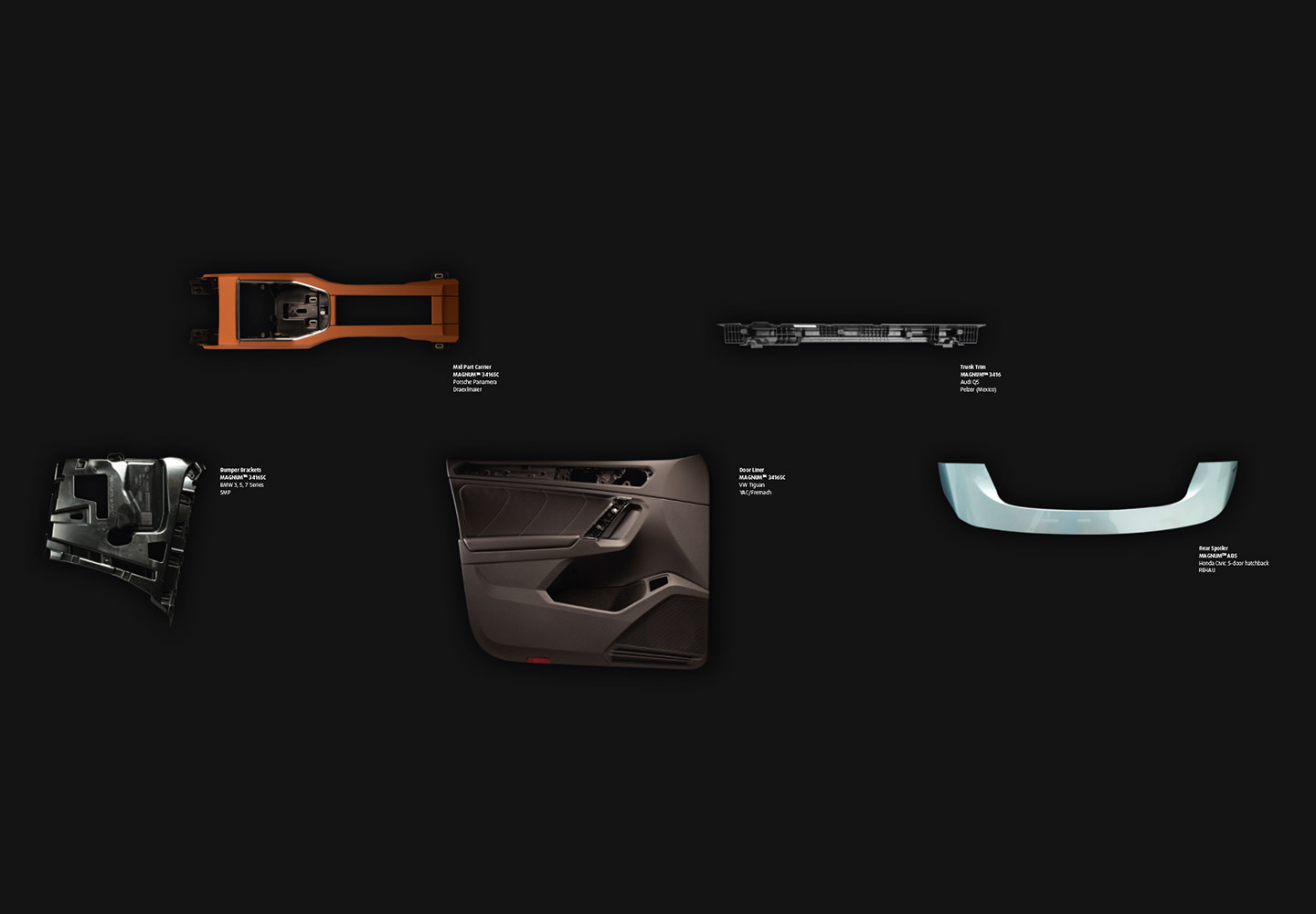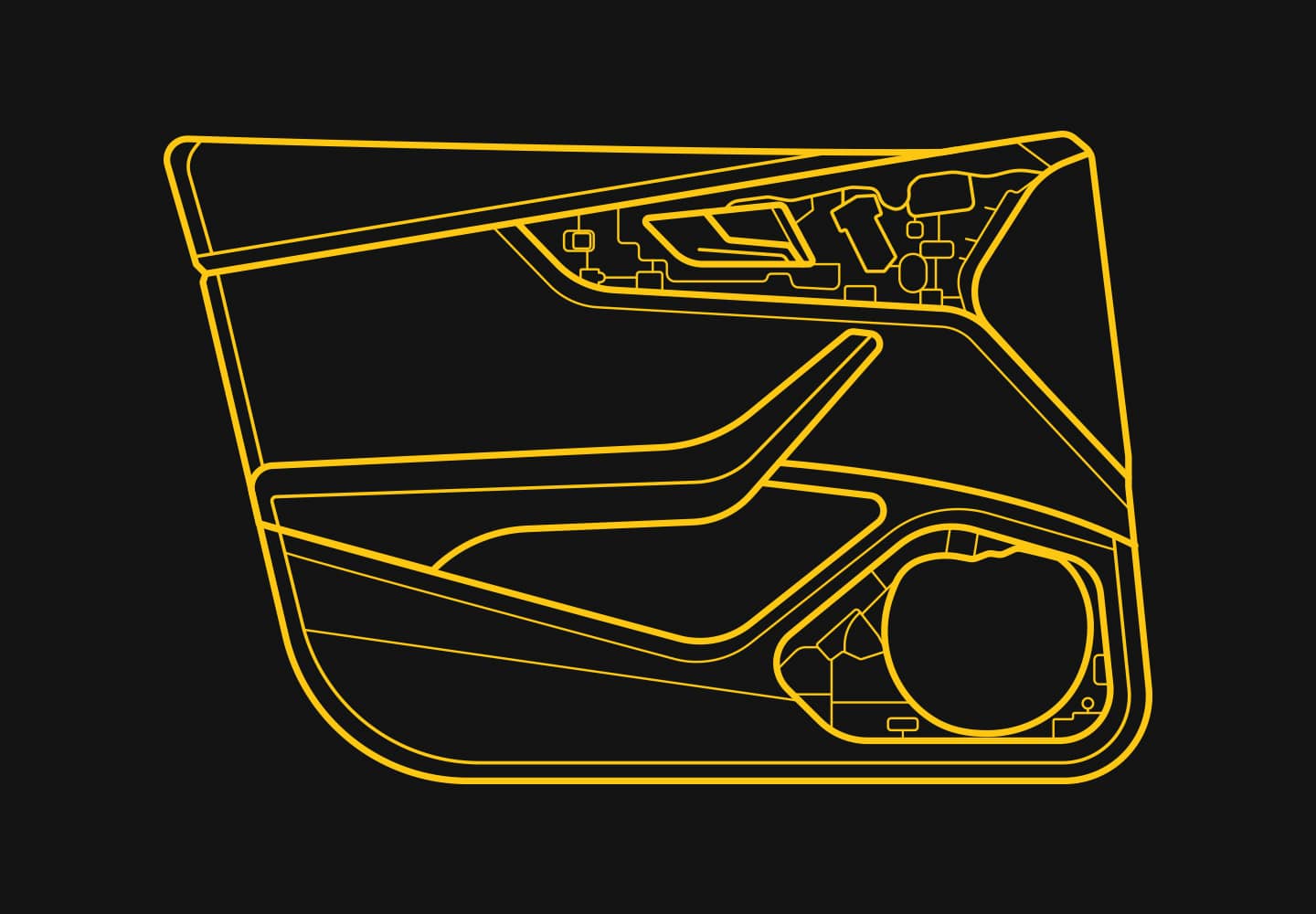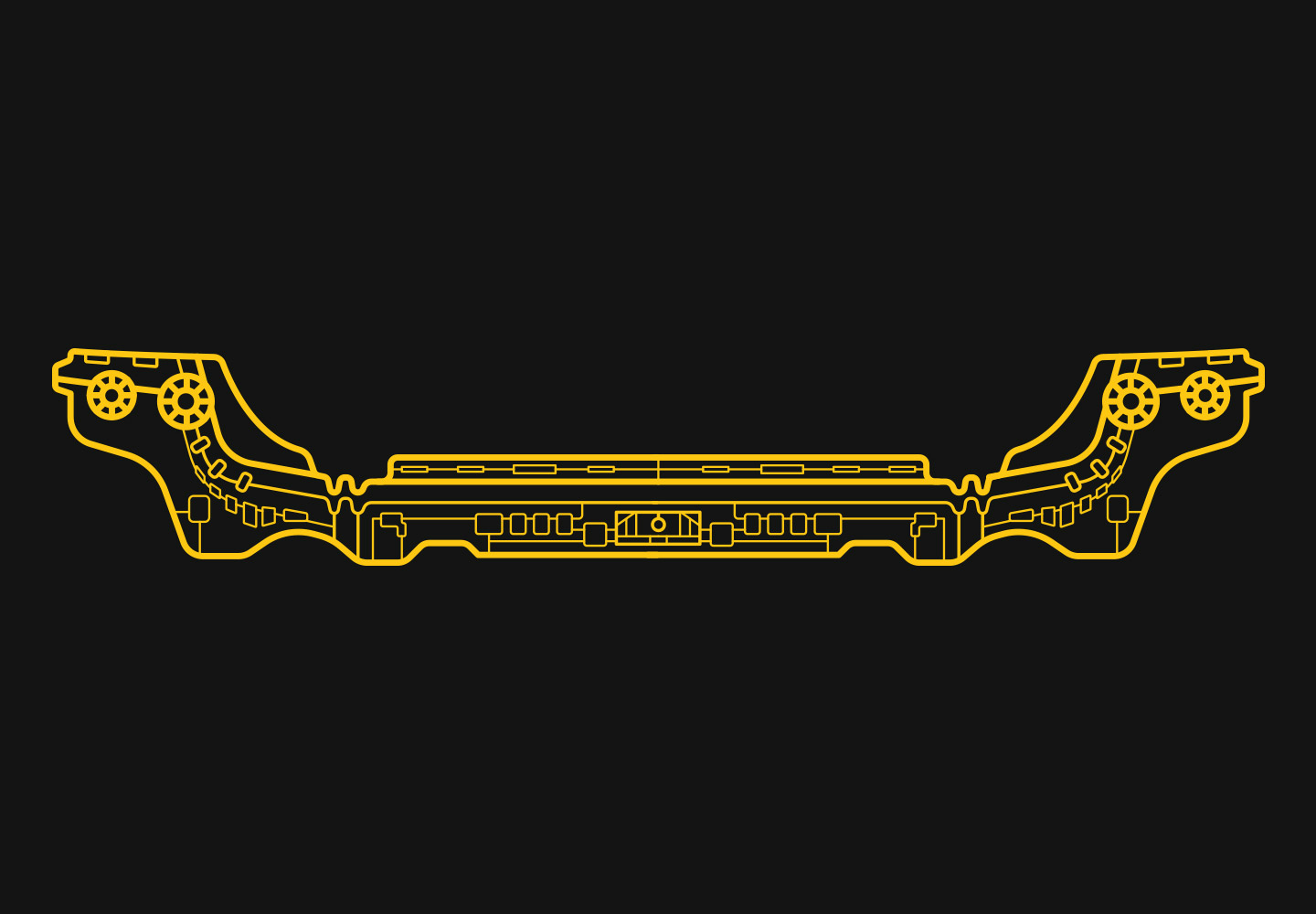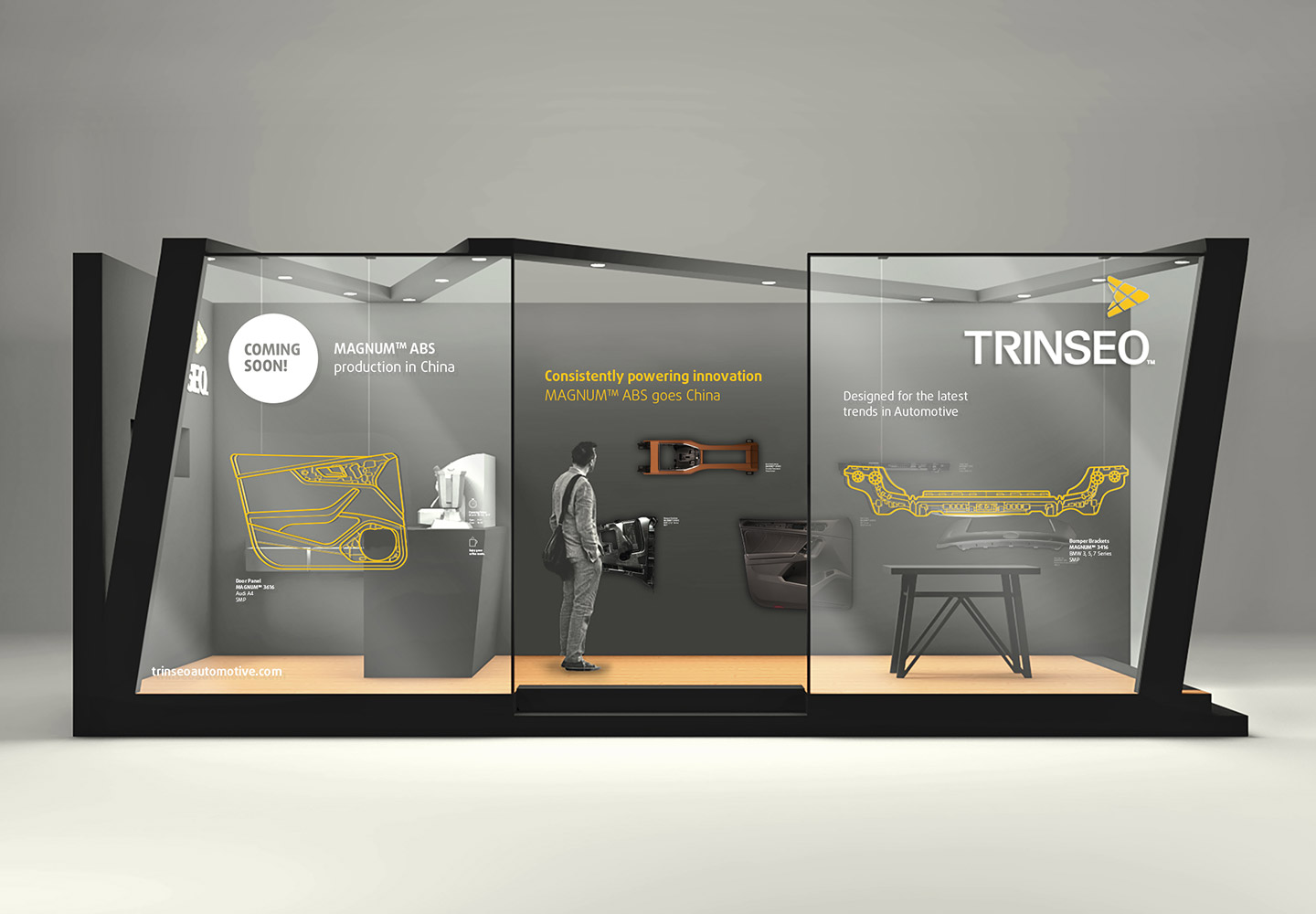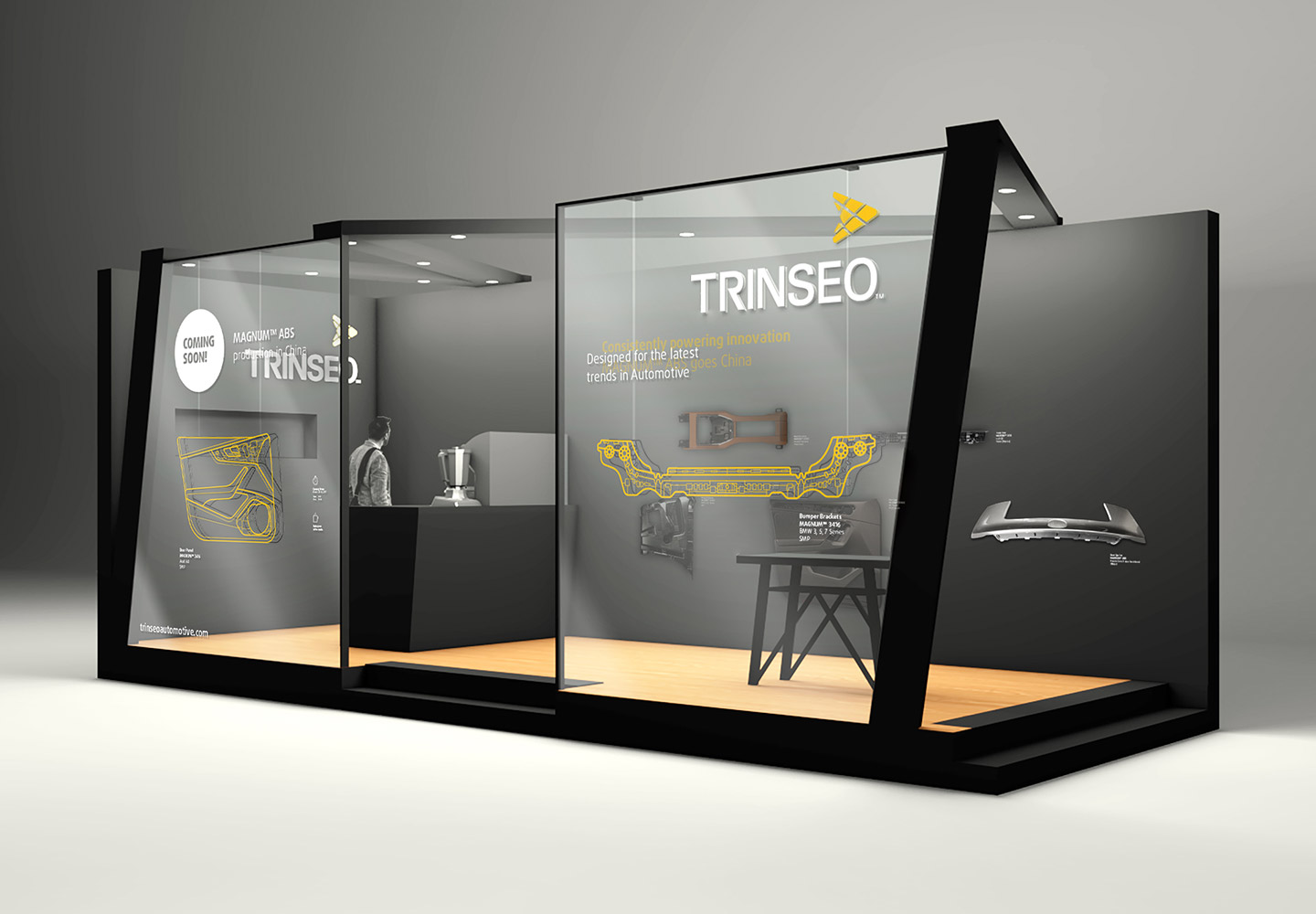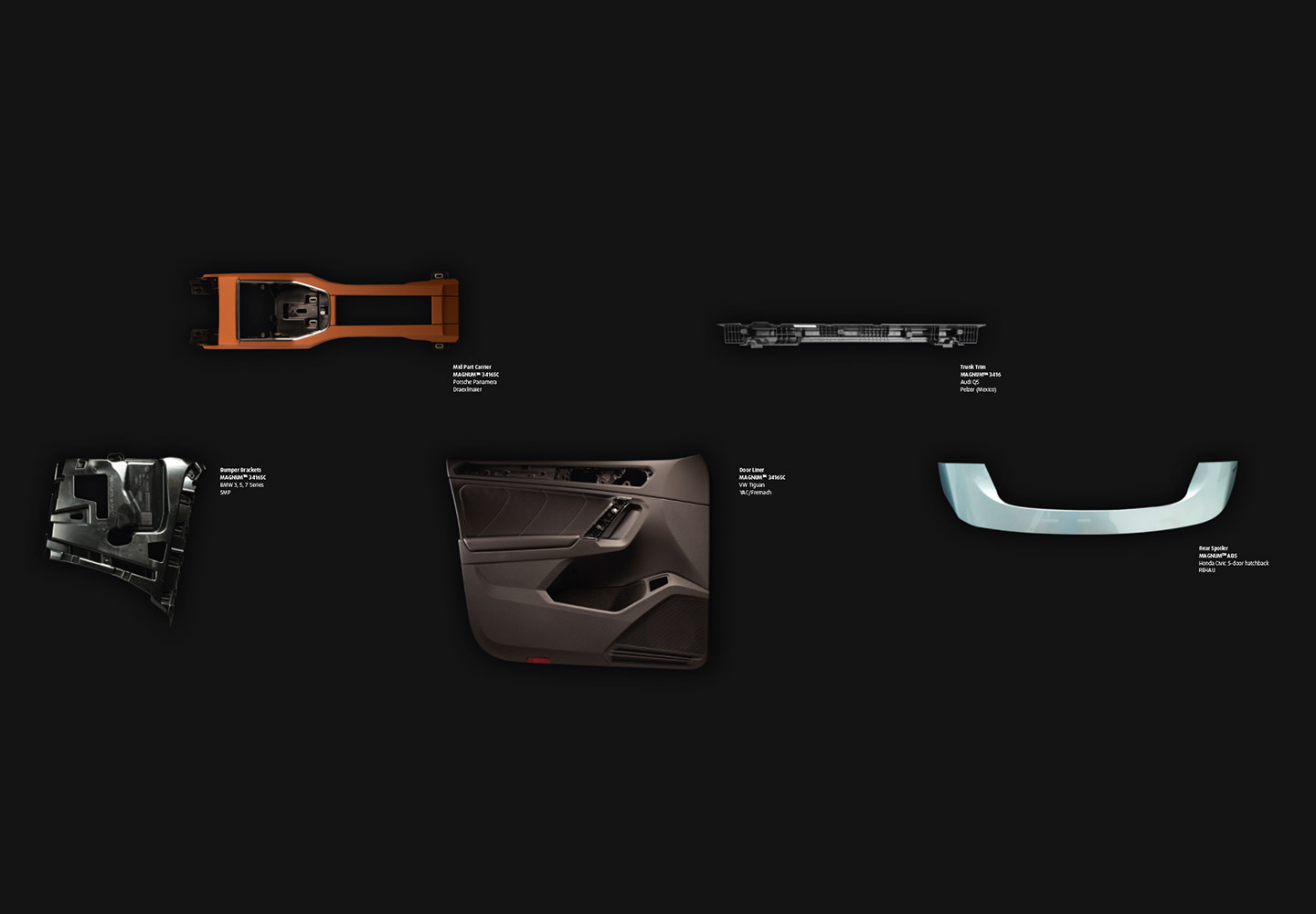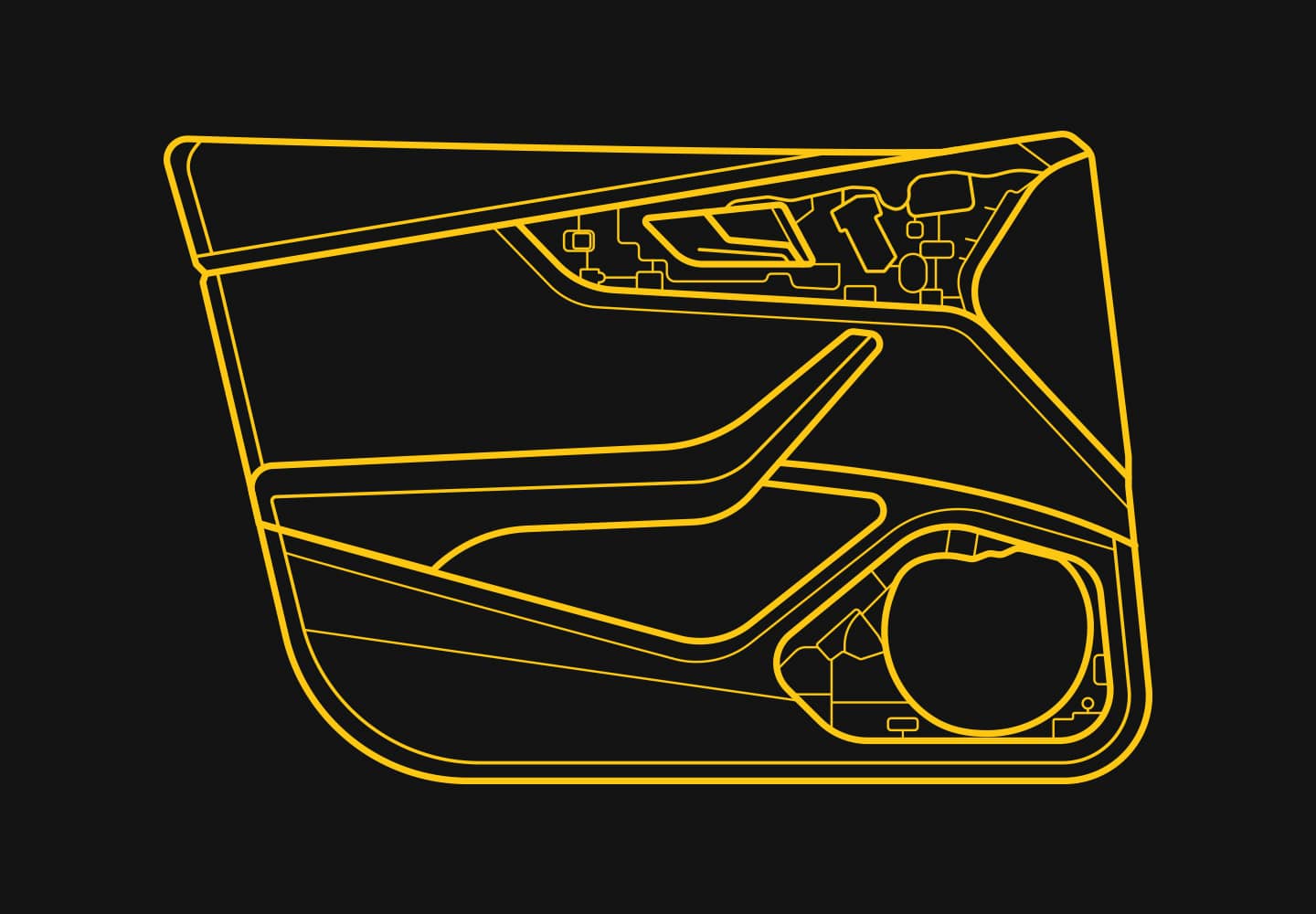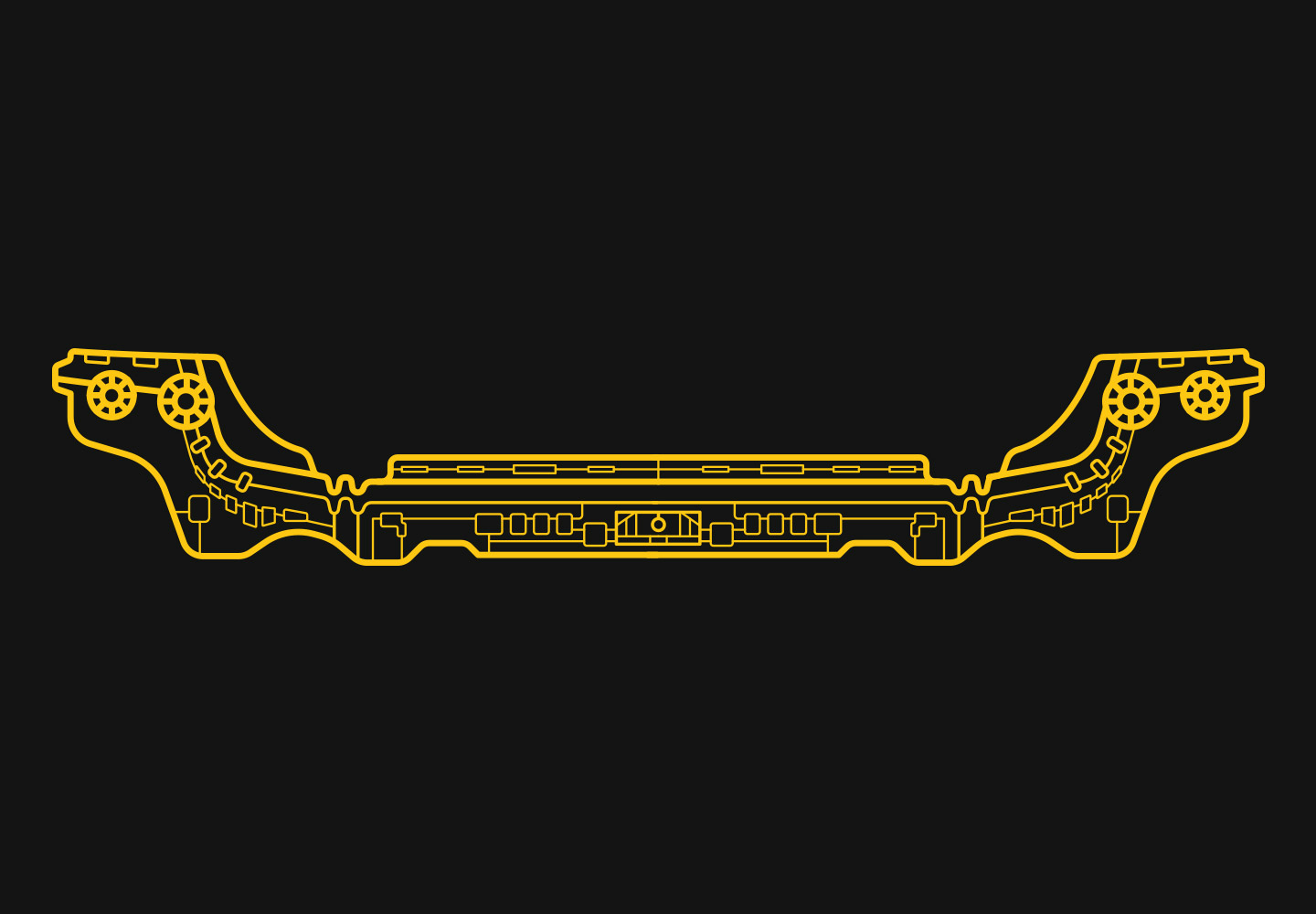 Lightweight installations and barista-prepared coffee
A first-class coffee barista was one of the central elements of the stand. This was inspired by market-leading MAGNUM™ ABS materials. They are renowned for the extraordinary high product purity and consistency as well as for Trinseo's manufacturing and processing expertise. Basic requirements for a cup of really good coffee, too. Visitors and business partners could enjoy a quiet area in the middle of the dynamic congress.
We subtly presented information and exhibited automotive components made with MAGNUM™ ABS as a conversation starter. Open and light: the laser-cut 3D installations mounted on the transparent front wall invited the visitors for a closer look – and were eye candy for engineers. We mounted floating car parts on a magnetic rear wall, both to underline the lightweight construction advantage of MAGNUM™ and provoke interaction. Touching and removing were desired, guaranting inspiring conversations.