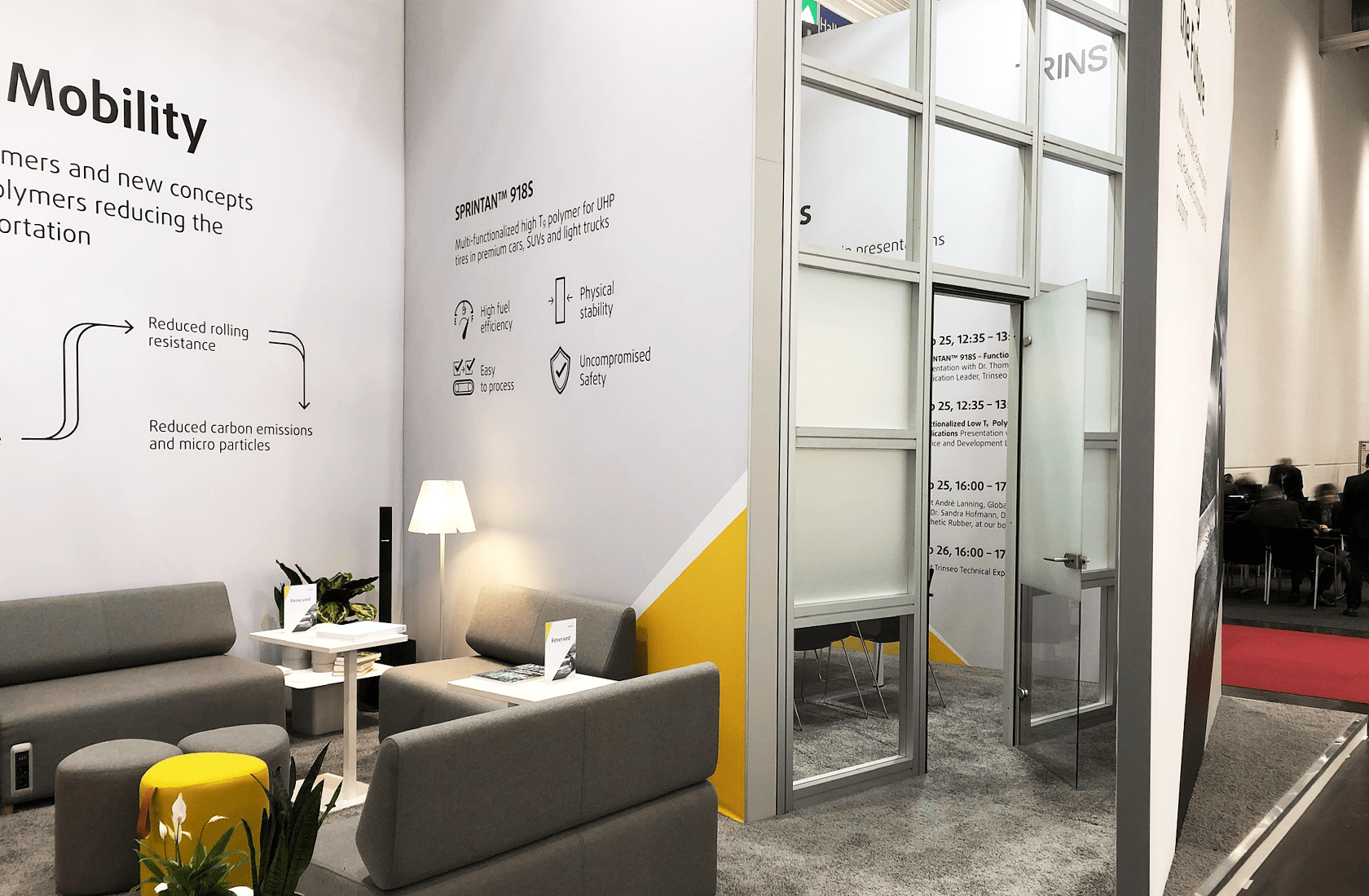 Driving the Future
The design of the Tire Tech booth is almost as firmly on our calendar as Christmas and Easter. This year we were once again able to take over the communication around the most important tire fair and conference in Europe. Under the claim "Driving the Future - Synthetic Rubber Solutions for Tomorrow's Mobility" we created a comprehensive design and communication concept.
Customer

Trinseo

Service

Creative Concept
Fair Architecture
Fair Design
Project Management
Coordination & Supervision
Messaging
Design

Year

2020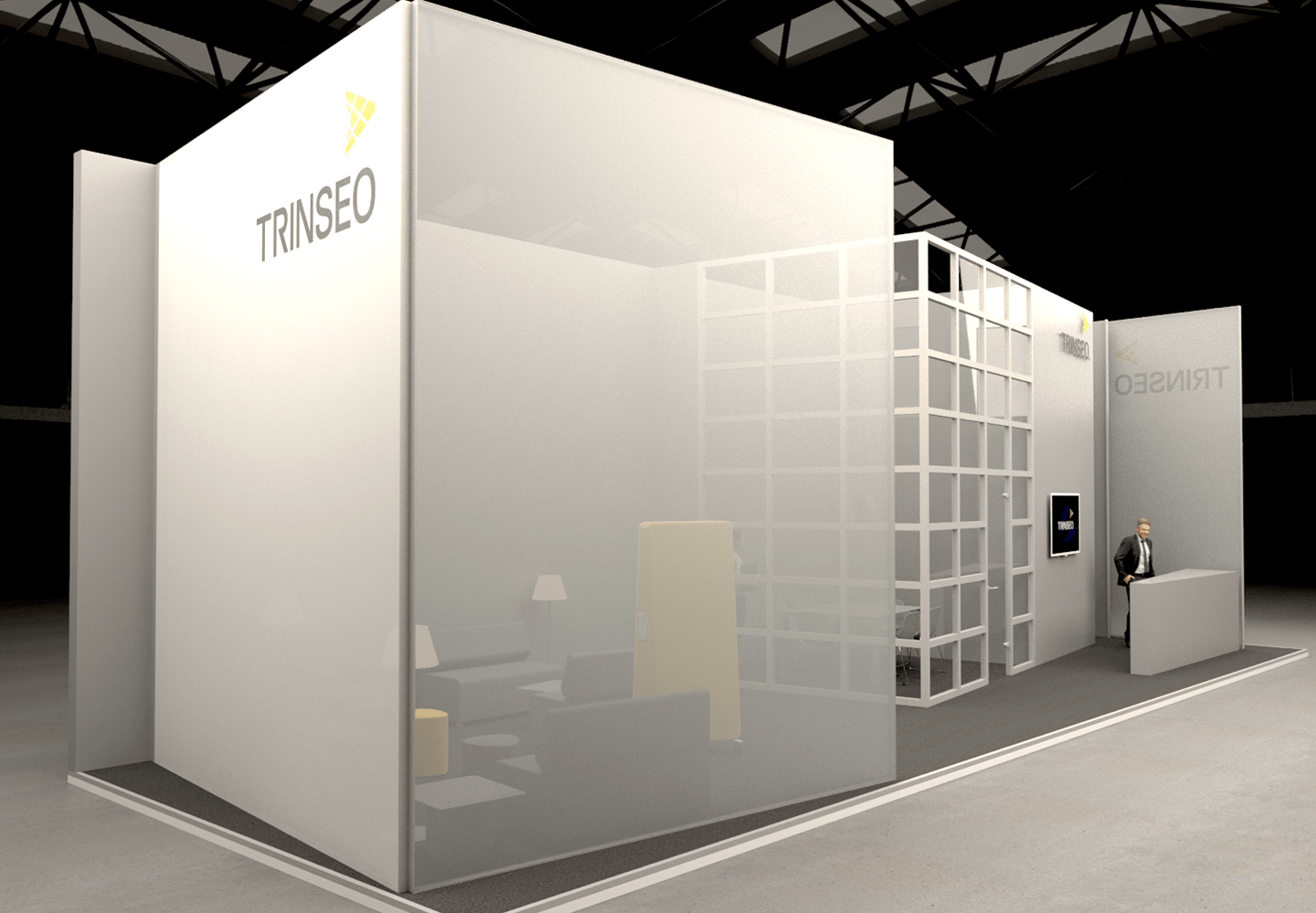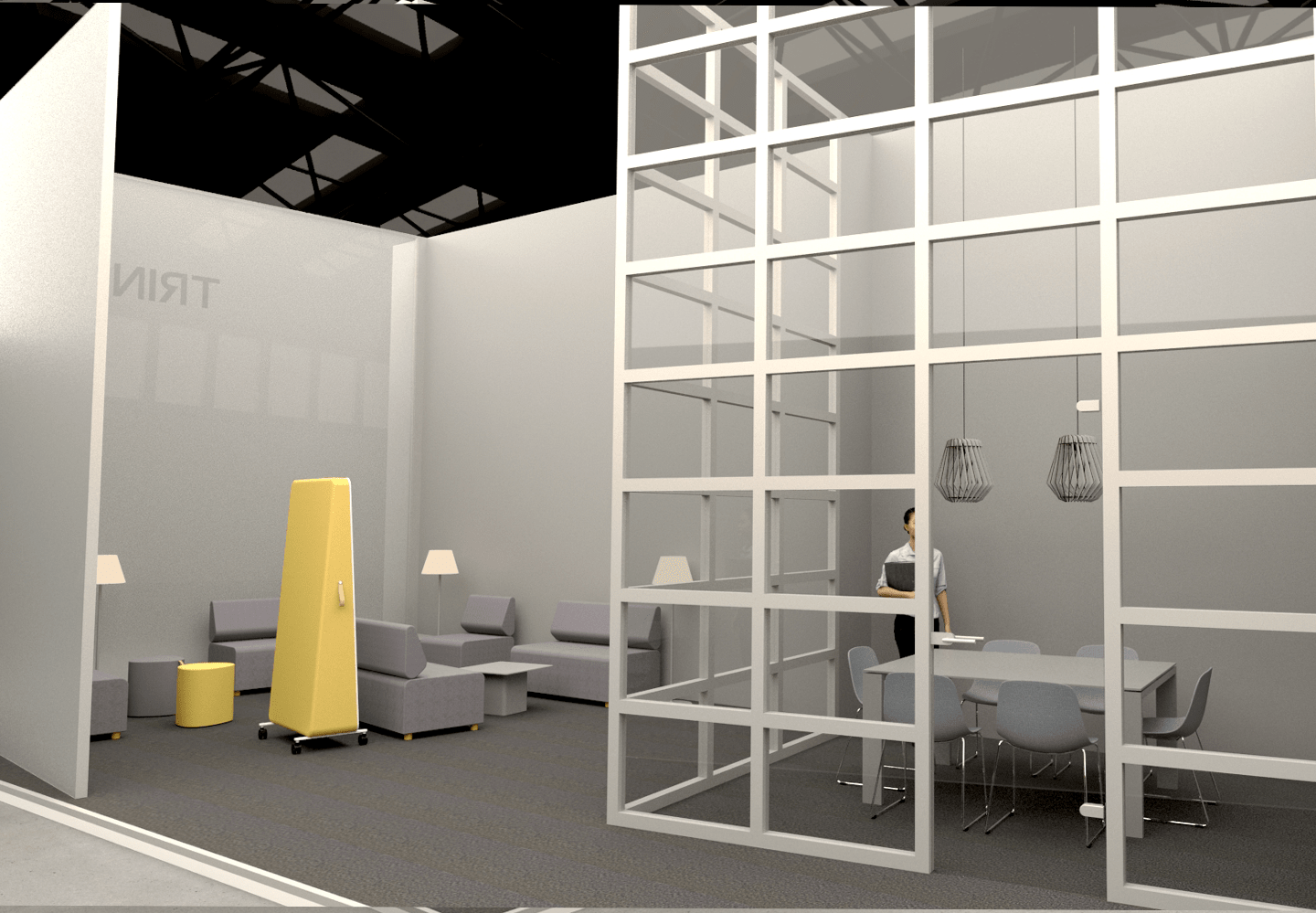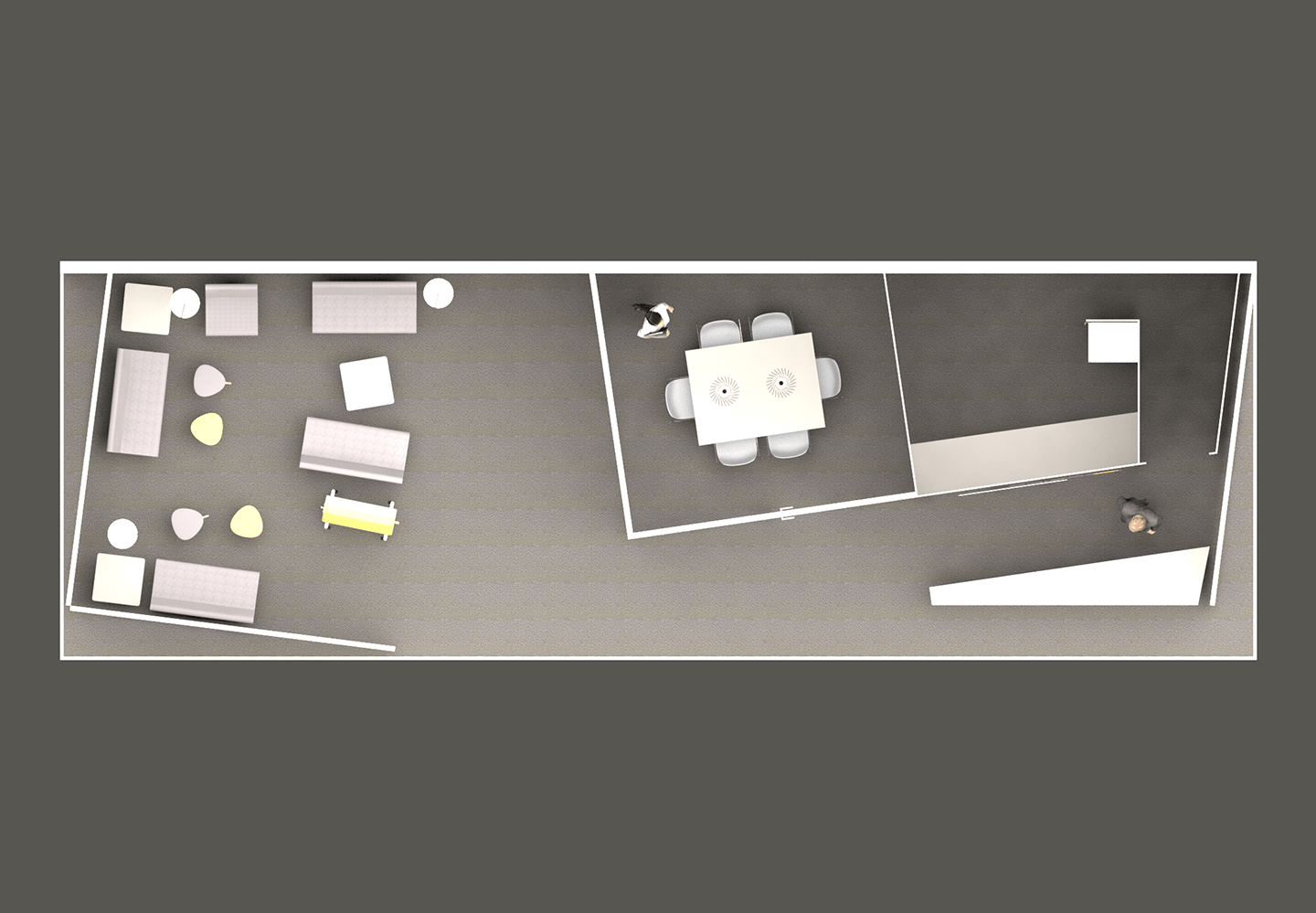 For an industry meeting such as Tire Tech, the booth has to fulfill many functions: It is advertising space, sales point and meeting room all combined in one!

Christof, Project and Event Manager at Orange Hive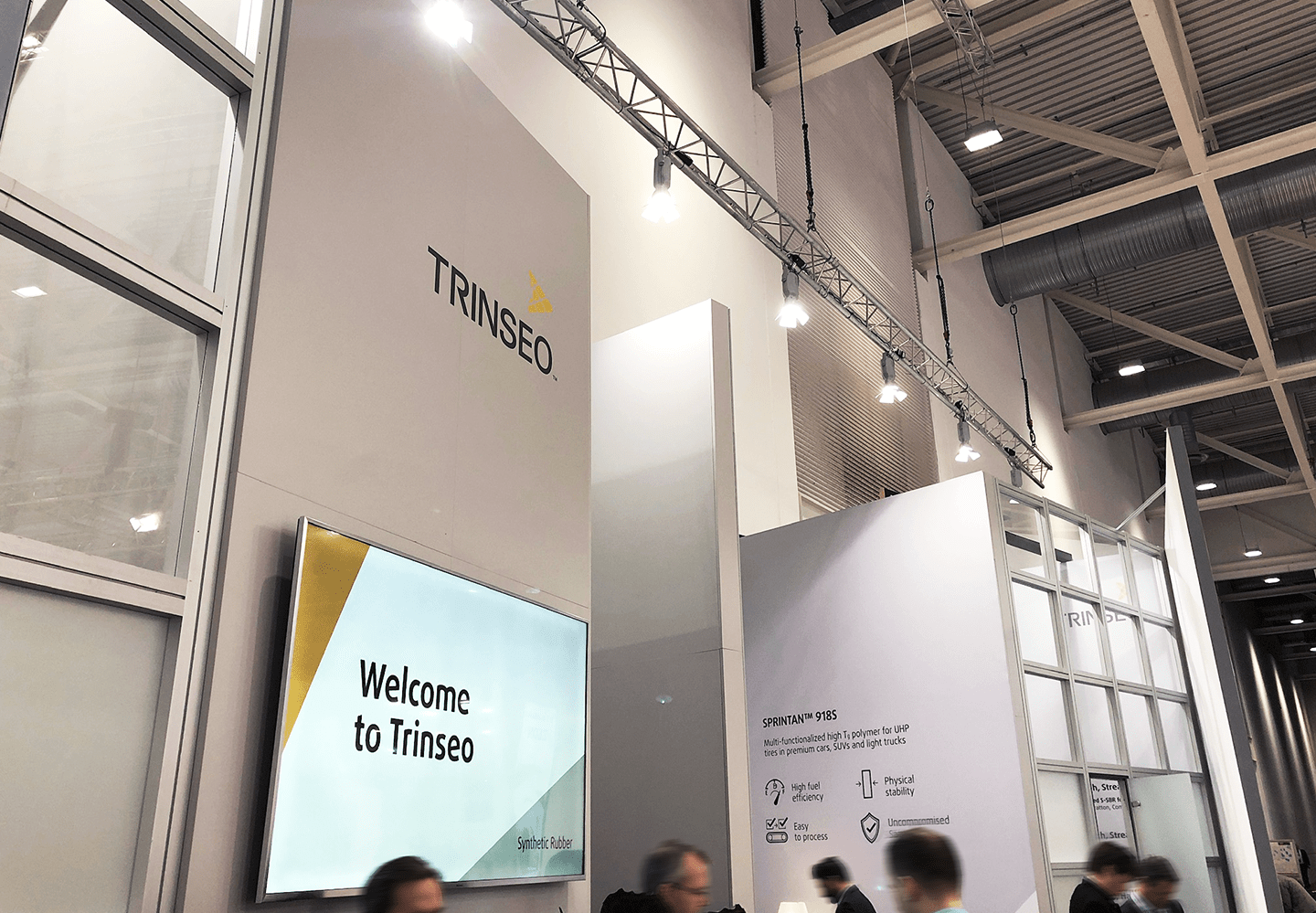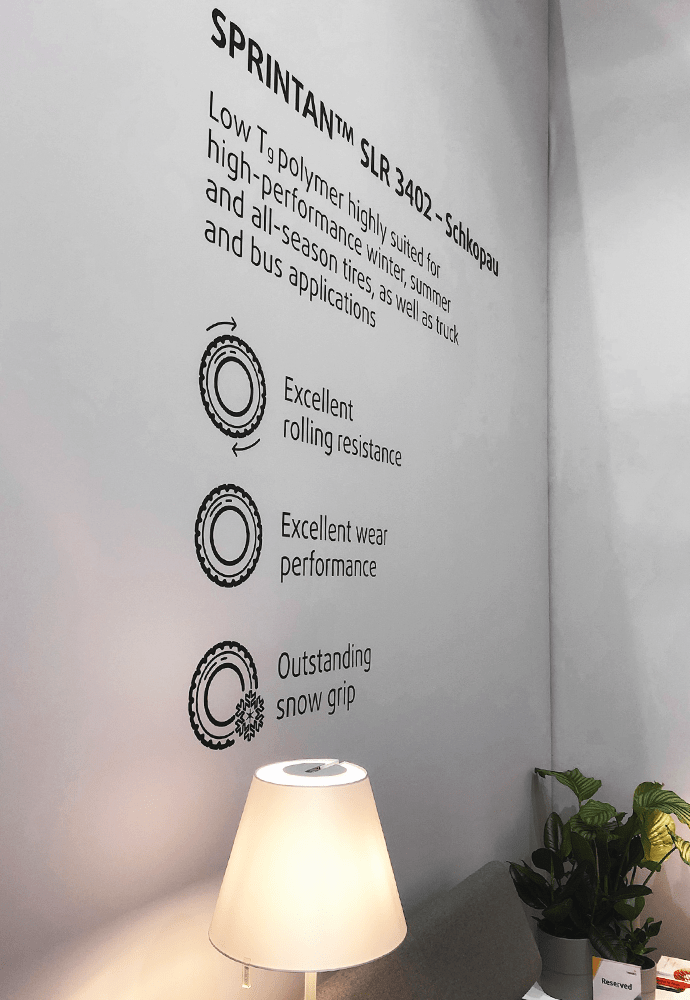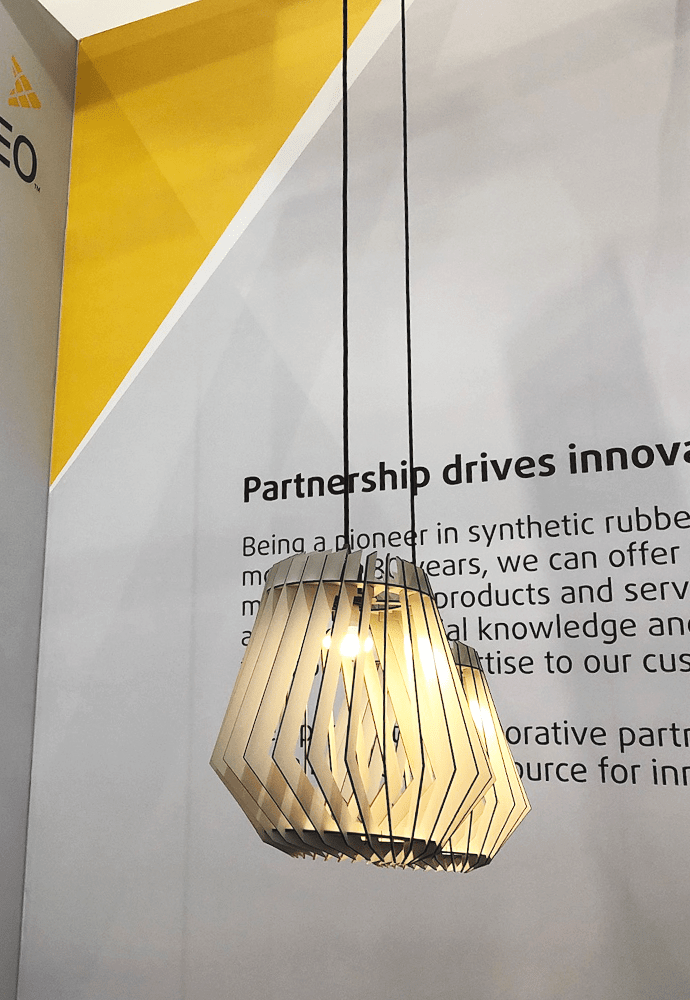 Form meets function
For the first time, our Tire Tech stand had two separate meeting rooms, which were to be as spacious as necessary and as space-saving as possible. Thanks to a clever room concept we succeeded in equipping the limited floor plan with a lounge, sufficient storage space, communication surfaces and two private meeting areas.
The modern interior décor is complemented by harmonious lighting and informative wall design.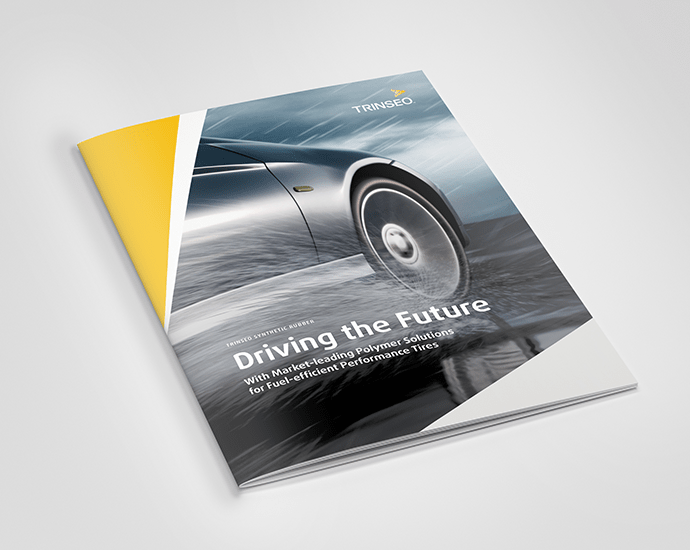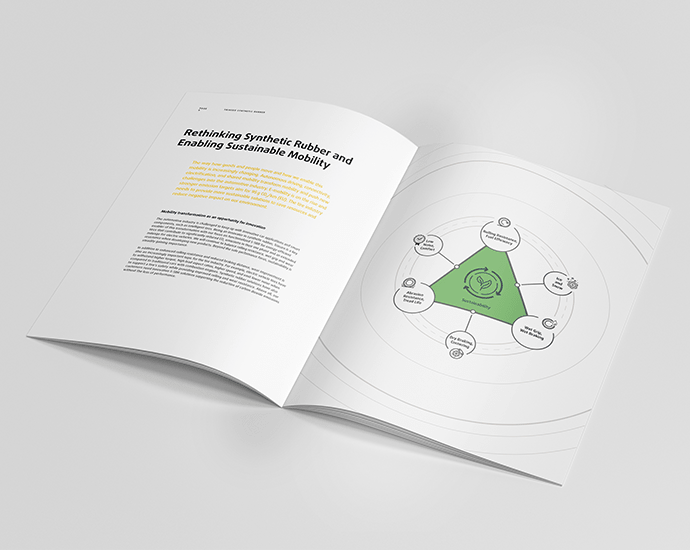 Coordinated trade fair communication
The "Driving the Future" concept runs through all measures that were sent out or displayed on site on the occasion of the fair. From the newsletter to the trade brochure, tonality and visual language illustrate the future-oriented nature of the tire industry.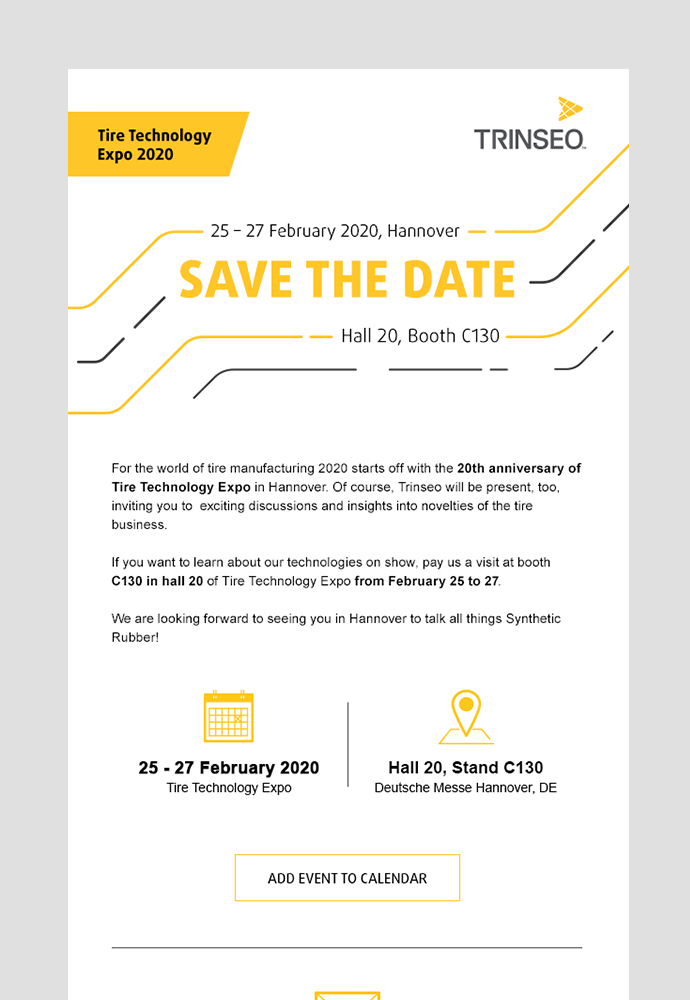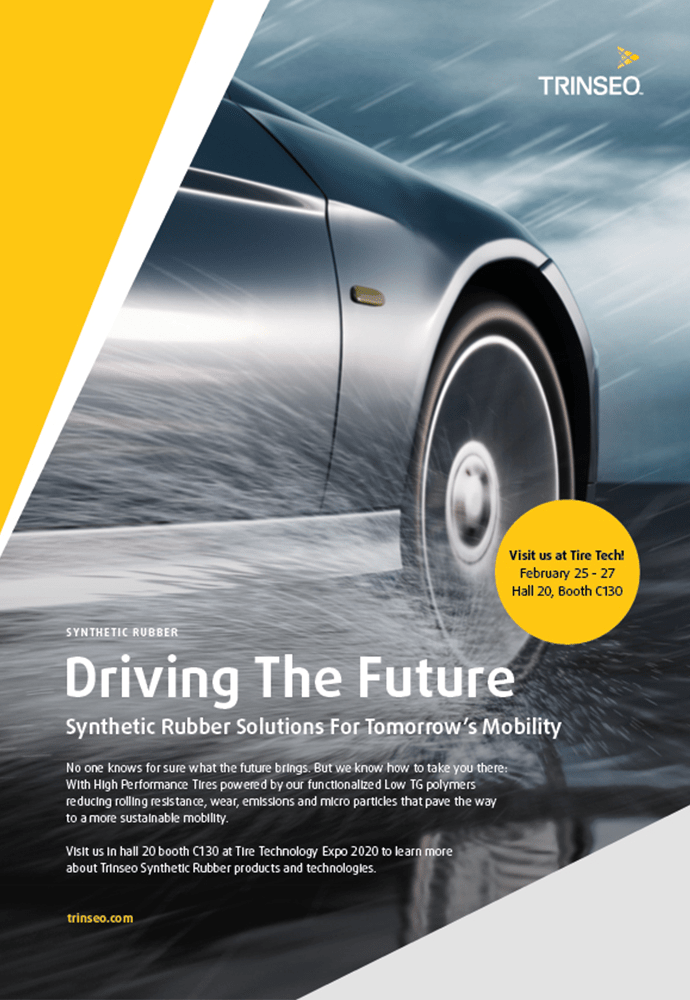 The eye-catcher: Incentives
The large flat screen integrated into the stand not only allowed presentations to be held. For the duration of the fair, visitors could also view the most important news from Trinseo's Synthetic Rubber division, which we animated to a video.
In this video, the visitors to the stand were also encouraged to get to know the trade fair incentive: We created a custom-made turning disc, which gives customers an overview of how versatile the highlight product from Trinseo can be used in tire production.