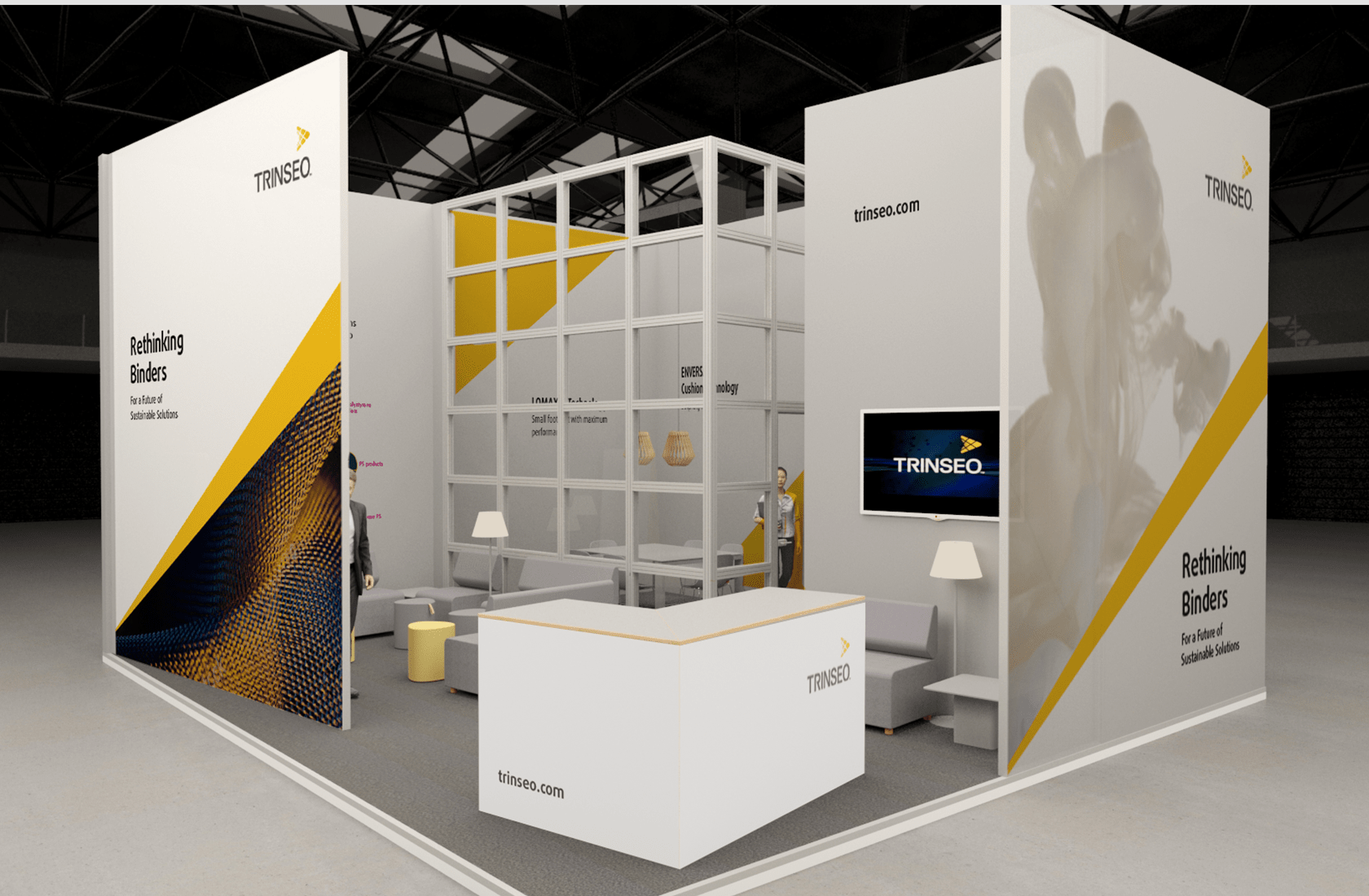 Rethinking Binders
The Trinseo division for latex binders has been completely restructured. This deserves a fresh look in the established brand colors. How Trinseo is approaching the "Rethinking Binders" promise was first presented to the public at DOMOTEX. At this trade show, the "World of Flooring" can learn all about floor coverings. From carpet to parquet.
Customer

Trinseo

Service

Creative Concept
Fair Architecture
Fair Design
Project Management
Coordination & Supervision
Messaging
Design

Year

2020
Sustainable solutions for the flooring industry
The Trinseo communication at DOMOTEX focused on sustainability. The company is working on a promising approach to making latex products circular - meaning infinitely recyclable. To make this USP known, descriptive graphics were integrated into the stand and explained in detail in an animated video.
In this way, the topic became a real icebreaker that sparked many customer conversations.
The upward lines of the new design represent the future-oriented research of the brand.

Joao, Designer at Orange Hive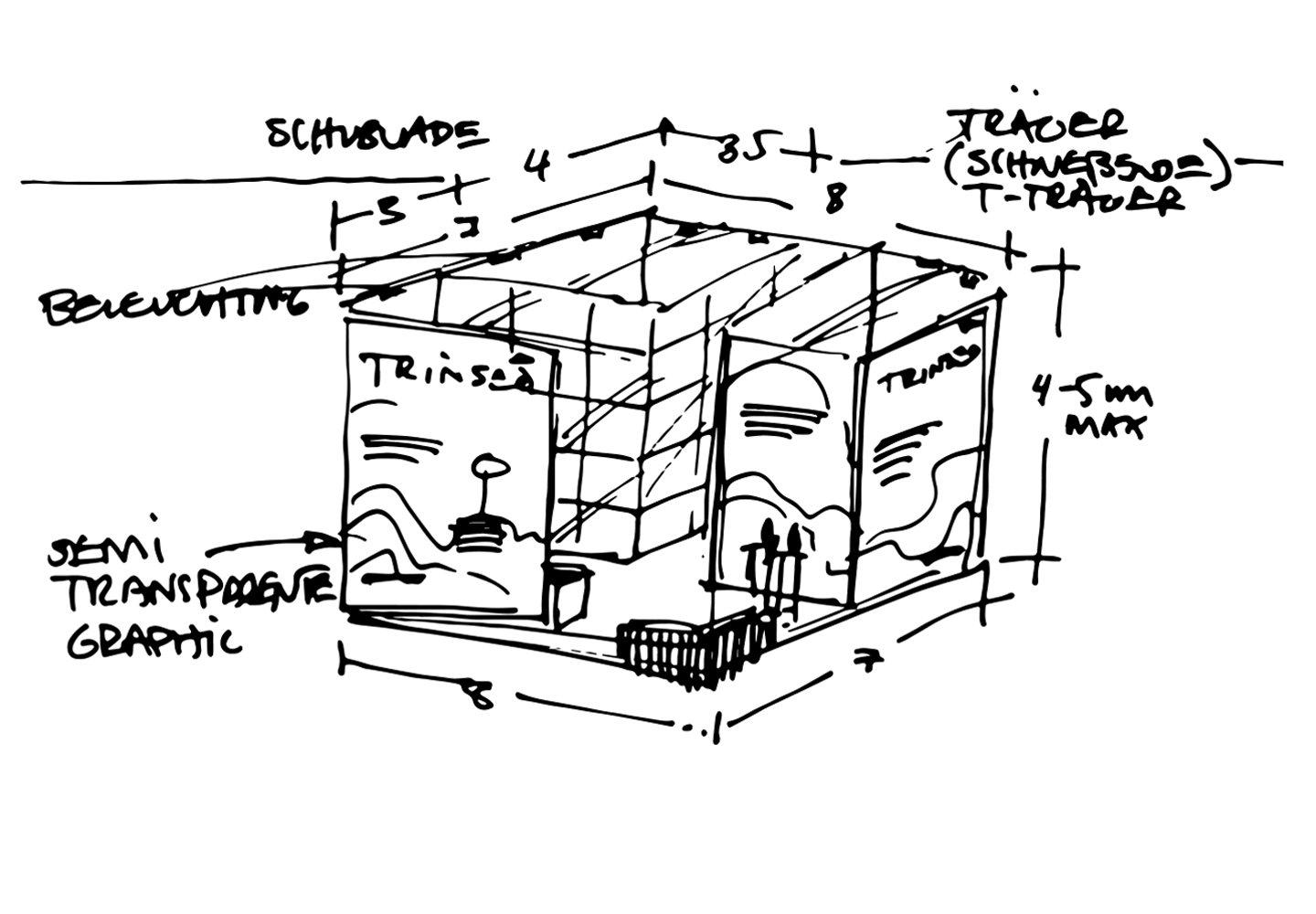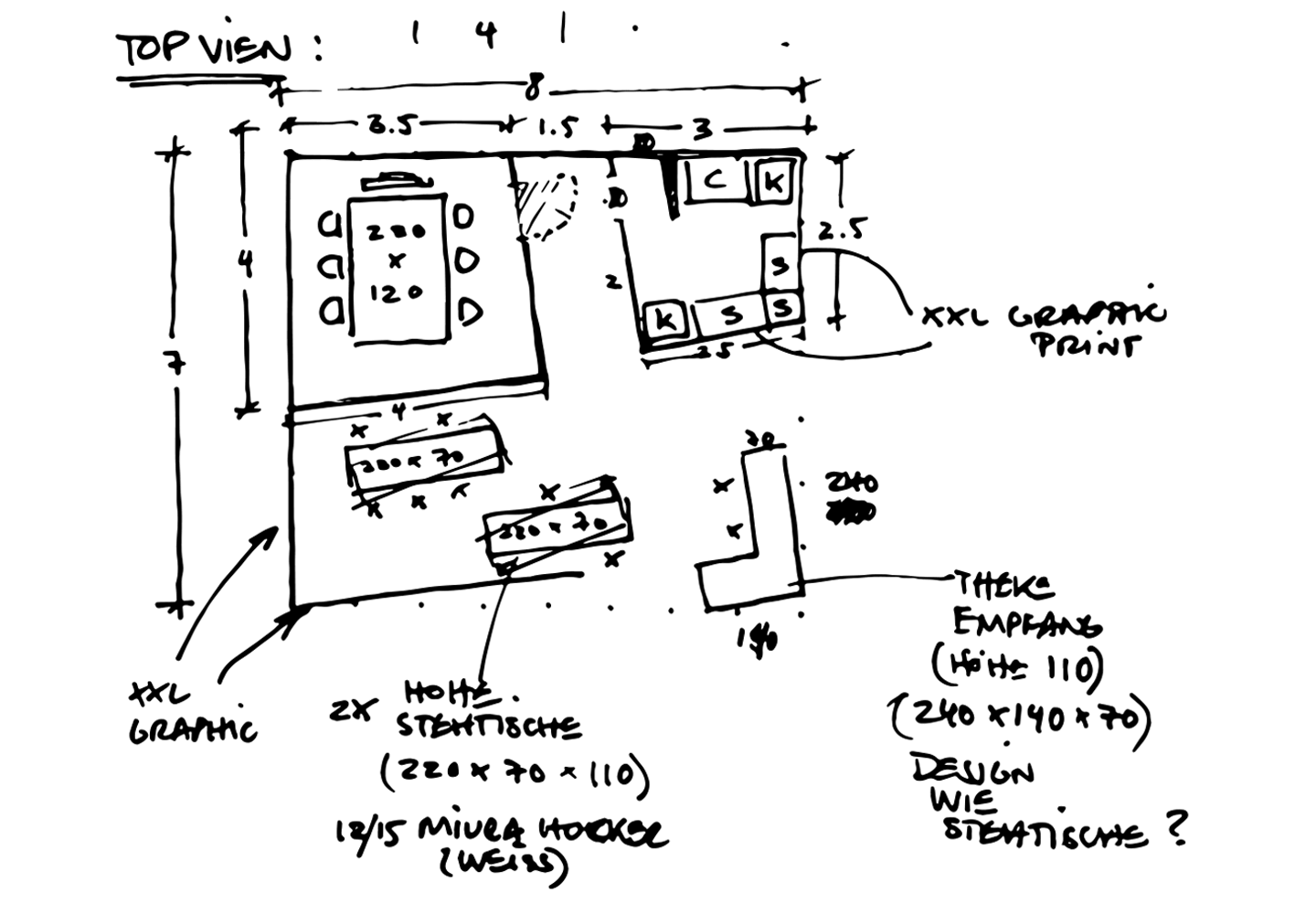 Saving resources begins with the booth design
Functionality was a keyword for the rather small booth. But we did not forego design in any way. We worked with an existing modular system, which we produced for earlier trade fairs precisely for this purpose. So sustainability starts with the trade fair construction!
Next to a meeting room, a reception and a lounge were easily accommodated - walls designed with messaging provided a more private, quiet atmosphere.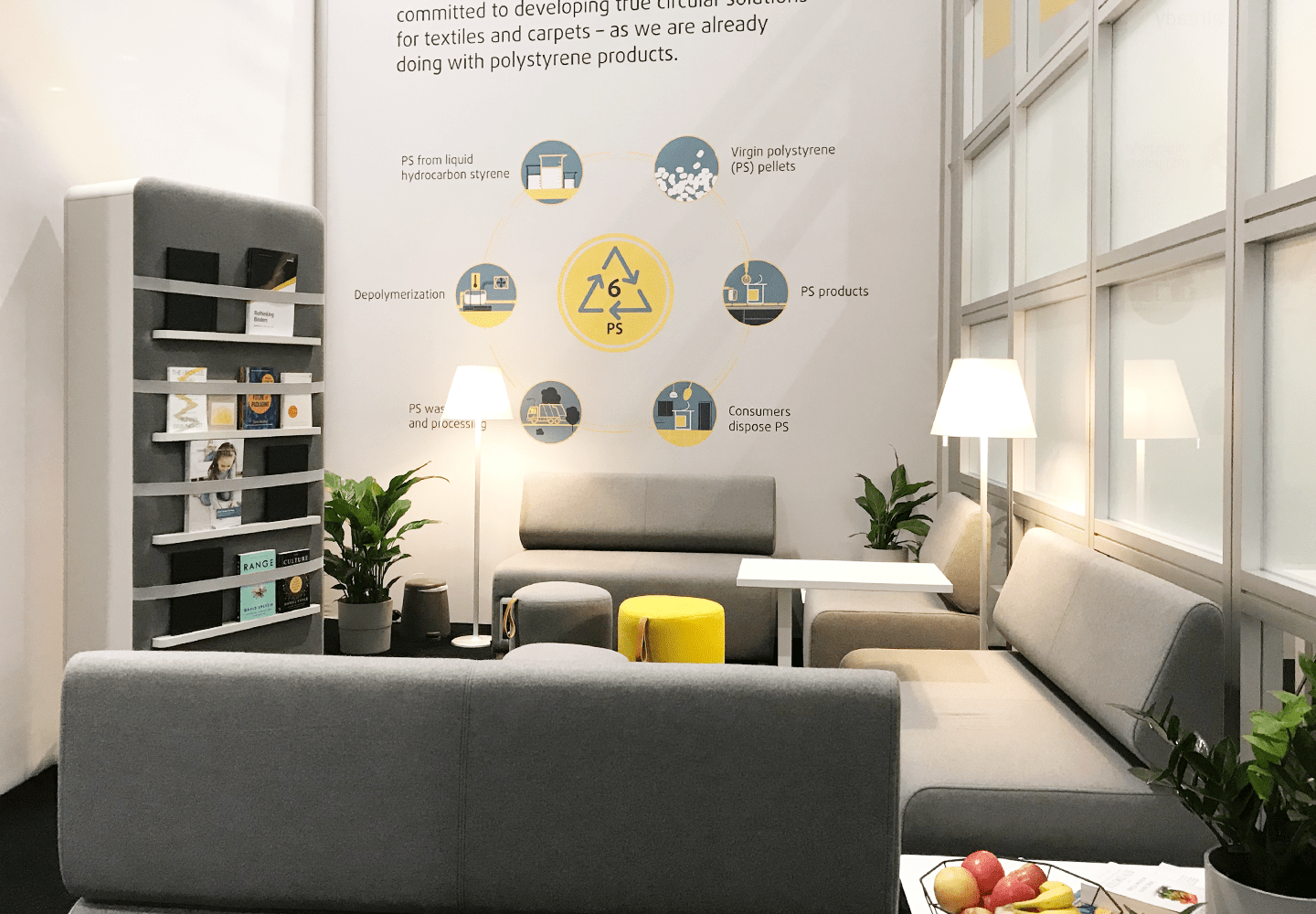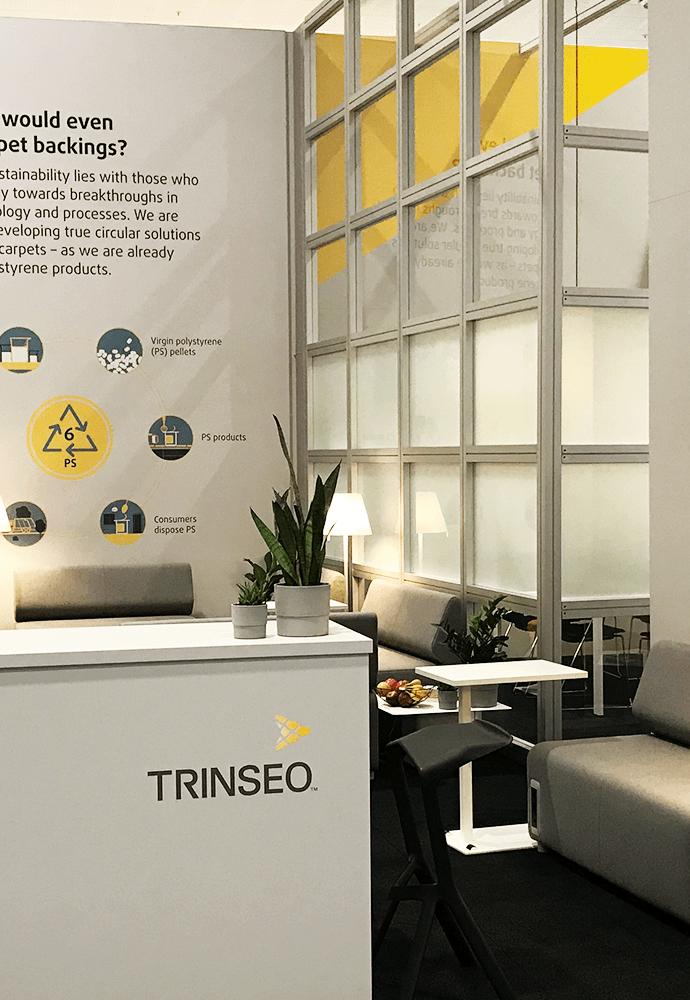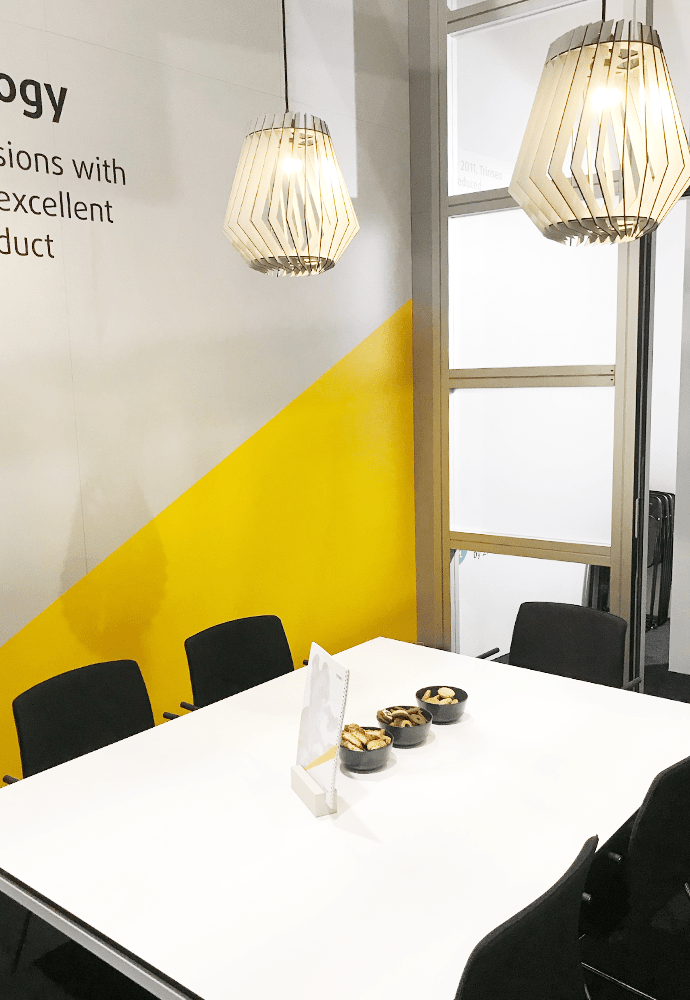 Easy to remember
Through newly produced brochures in the "Rethinking Binders" design, customers and interested parties were able to take the innovative projects in the field of latex binders home with them.