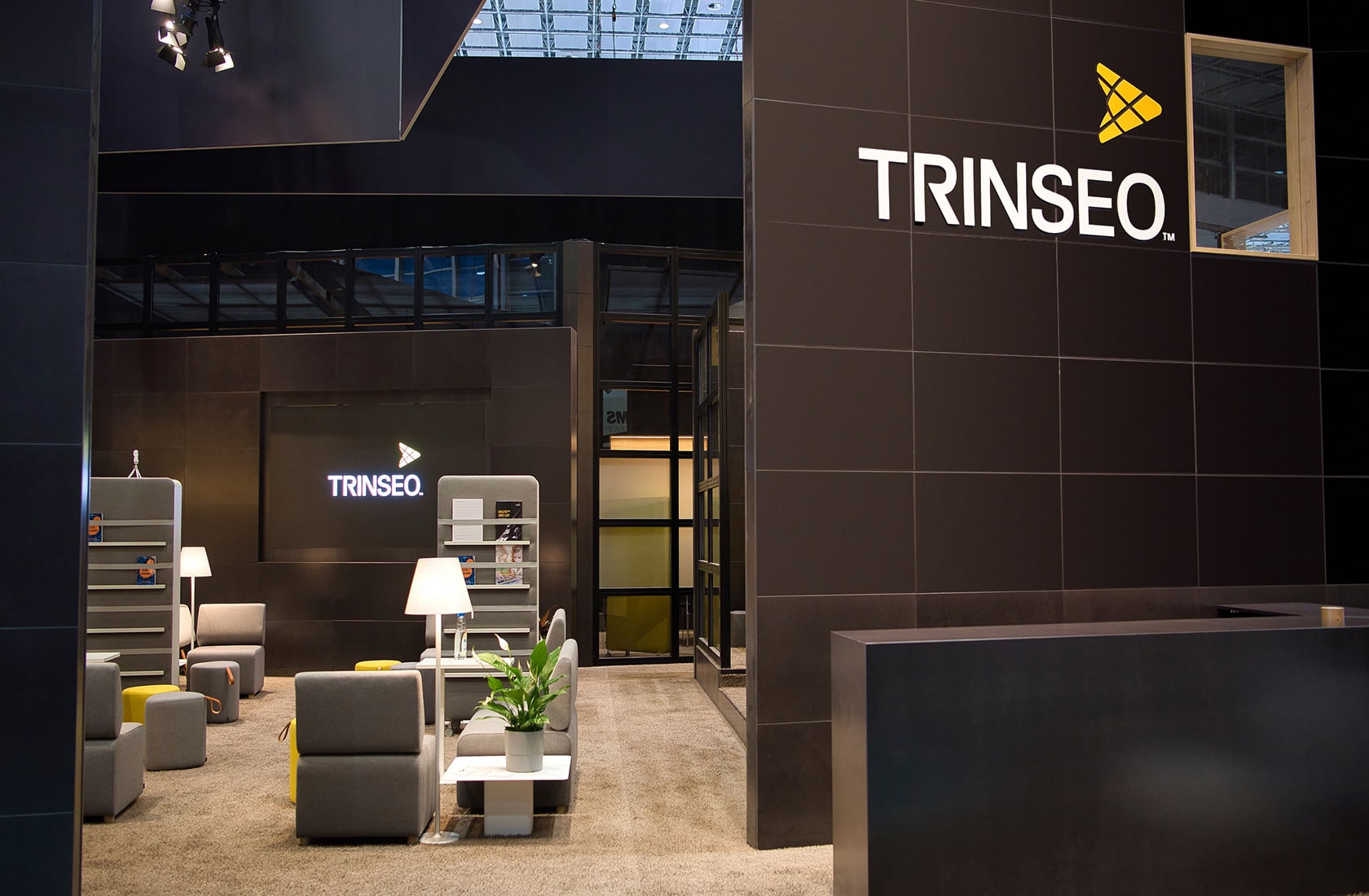 A comfortable platform to rethink innovation
Following on to the success at K 2016, the OH team was delighted that Trinseo commissioned us again with strategy, concept, design, and development for our customer's appearance on the world's key trade fair for the plastics and rubber industries, K 2019 in Düsseldorf, Germany.
We came up with a modular, two-booth approach to provide an inviting and functional platform to extend Trinseo's brand awareness and deepening their customer relationships. Based on the claim Rethinking Innovation, Trinseo's team successfully used the 380 sqm brand space to exhibit its knowledge and expertise in events and meetings with customers and business partners.
Customer

Trinseo

Service

Strategy
Creative Concept
Fair Design
Fair Communication
Conceptual Idea Development
Project Management
Coordination & Supervision
Messaging
Illustration
Art Direction
Photography


Year

2019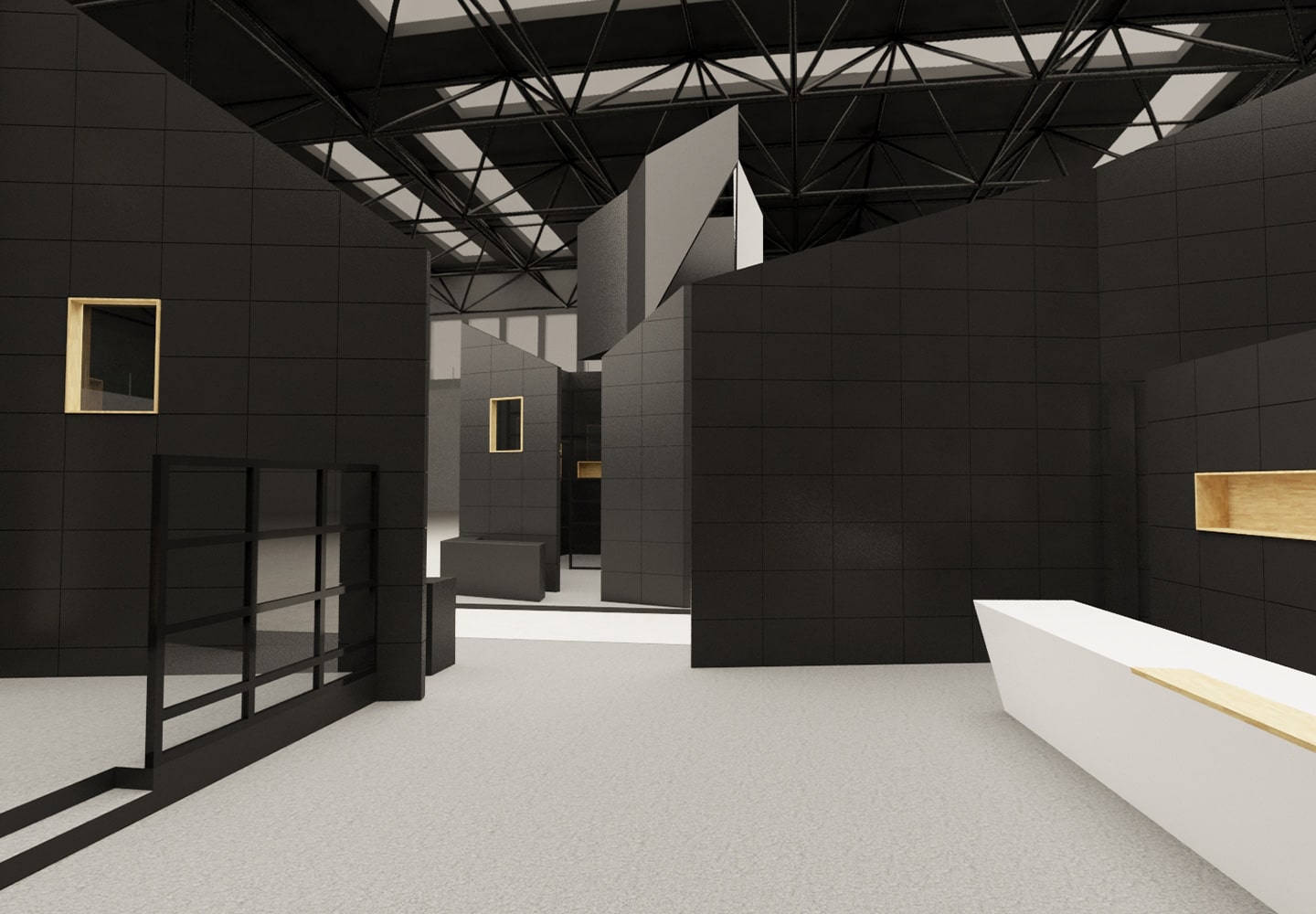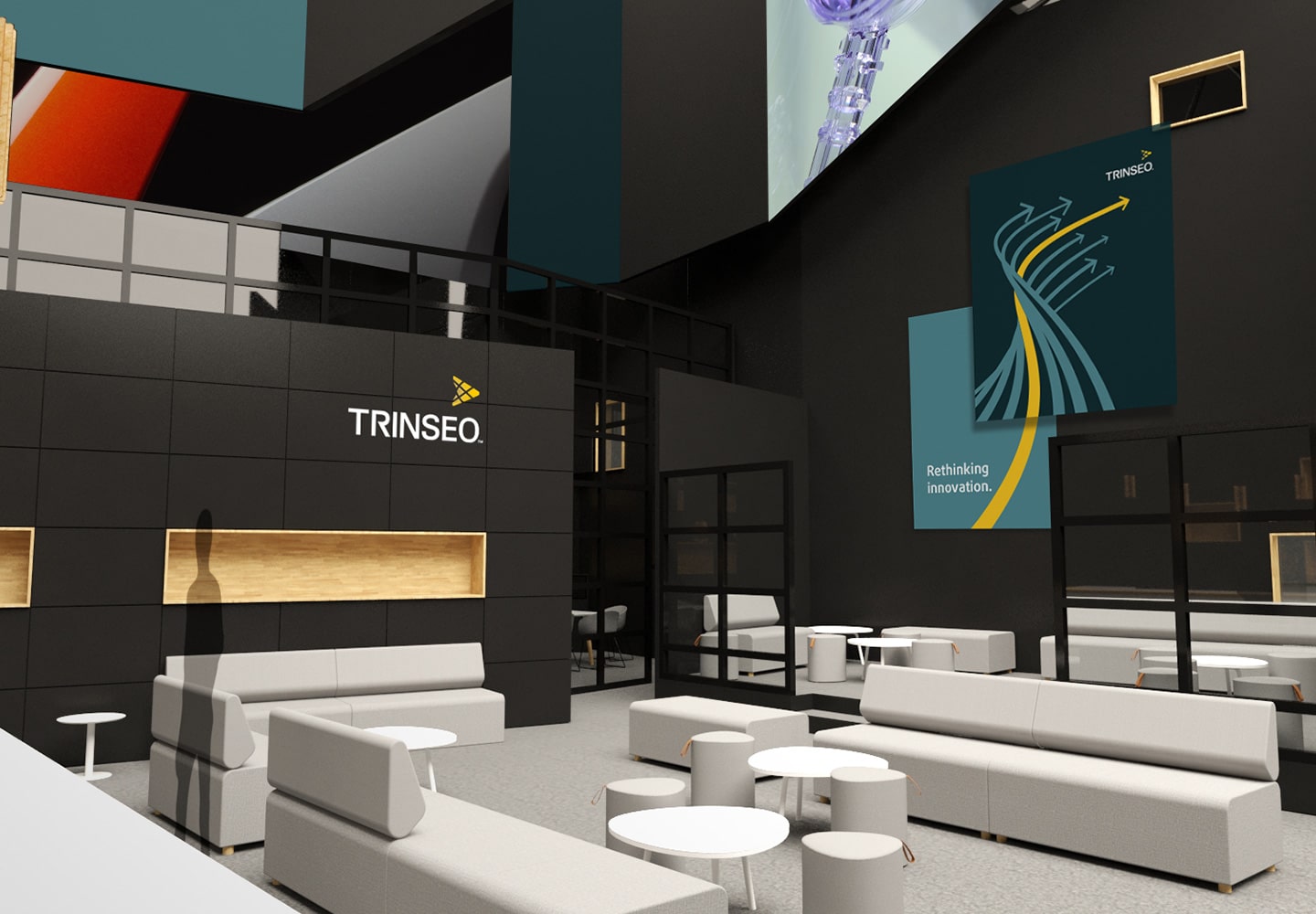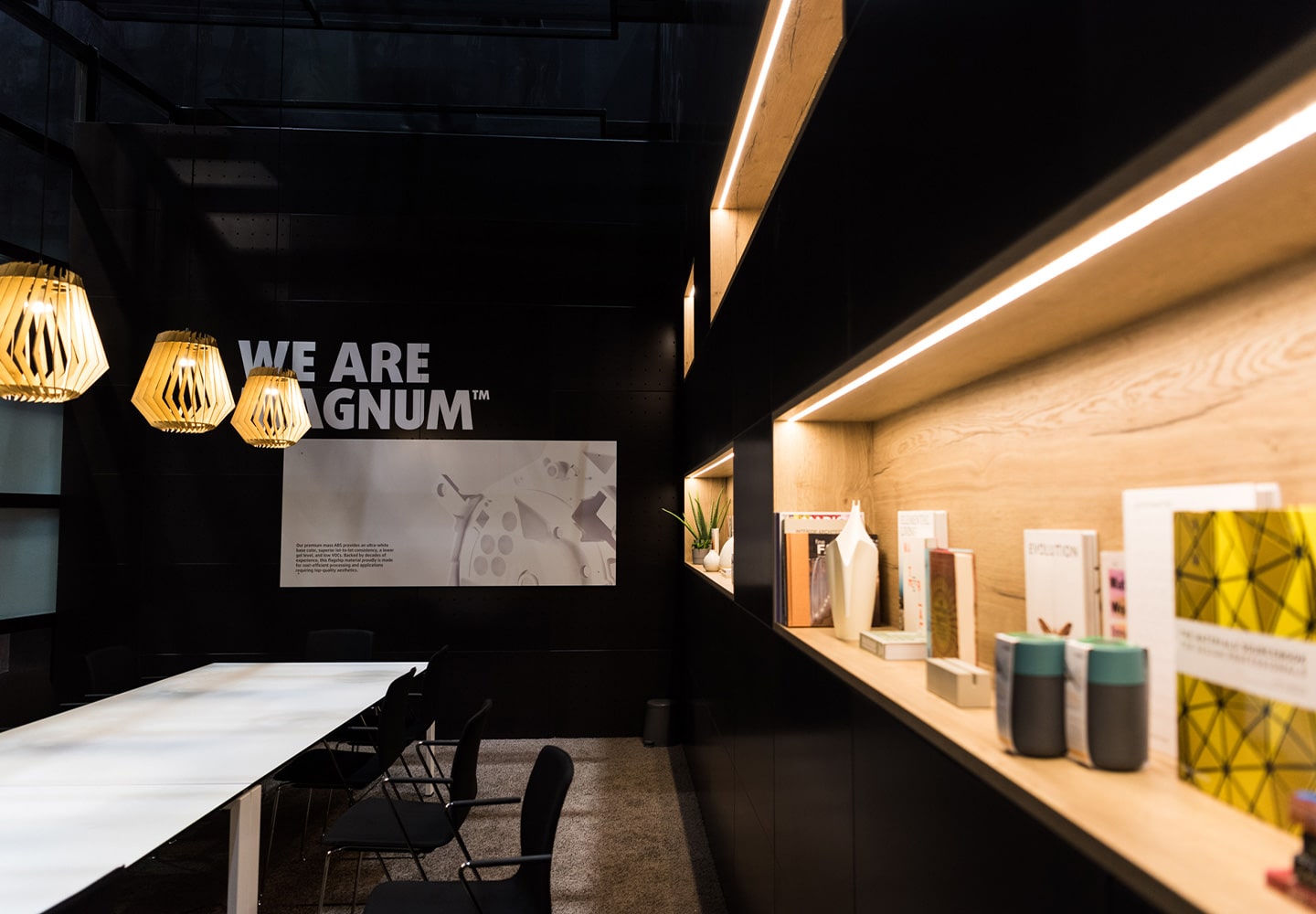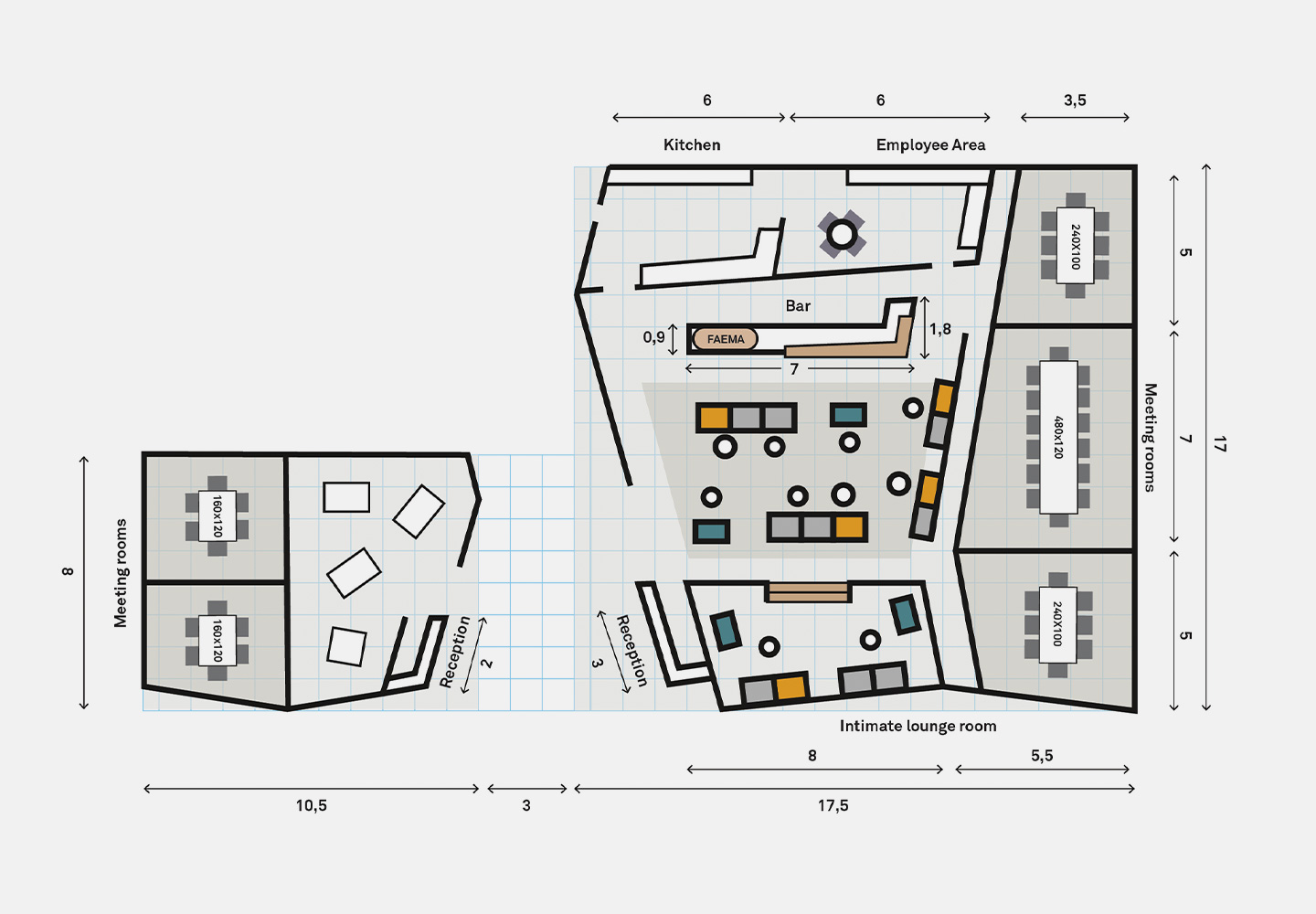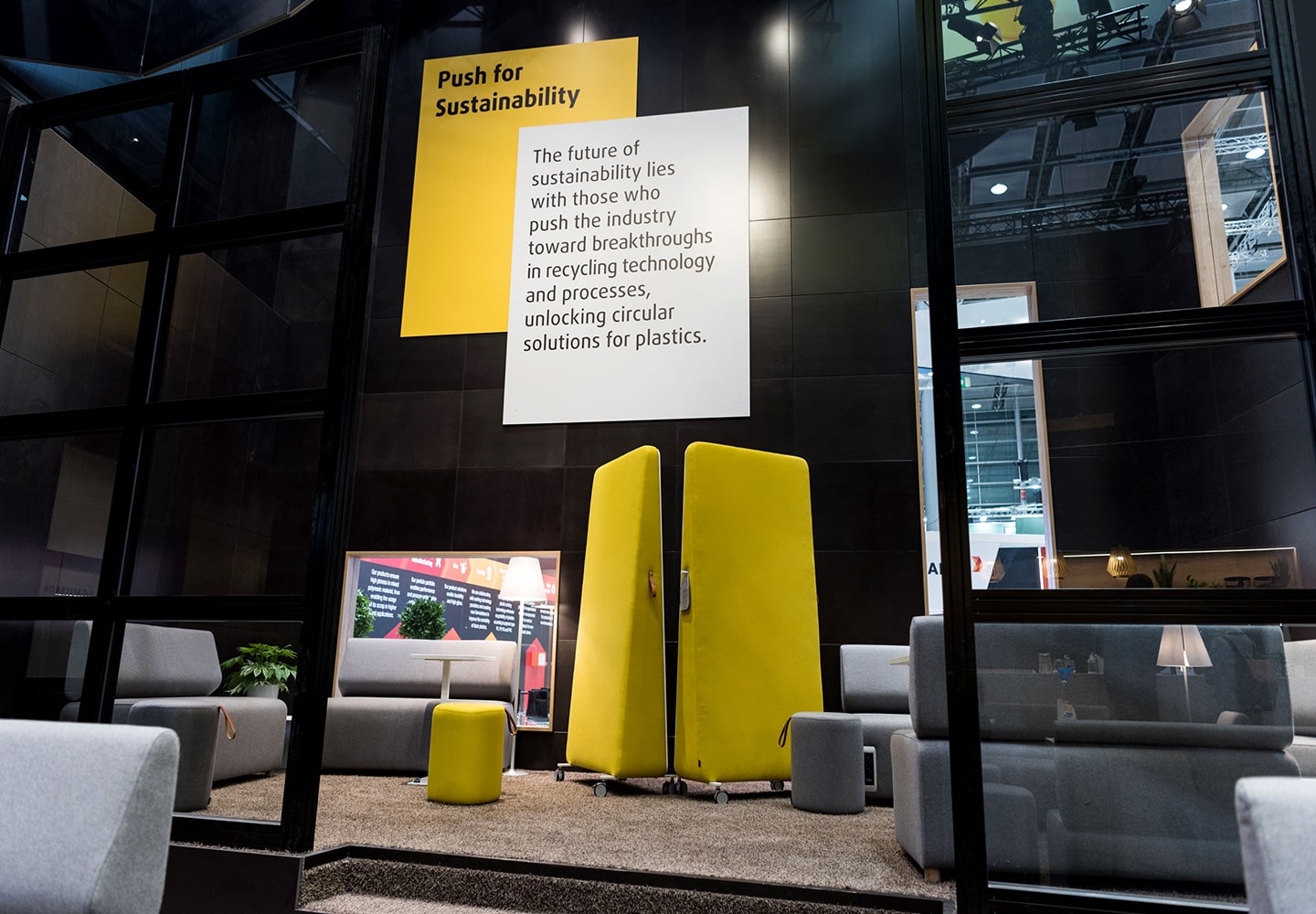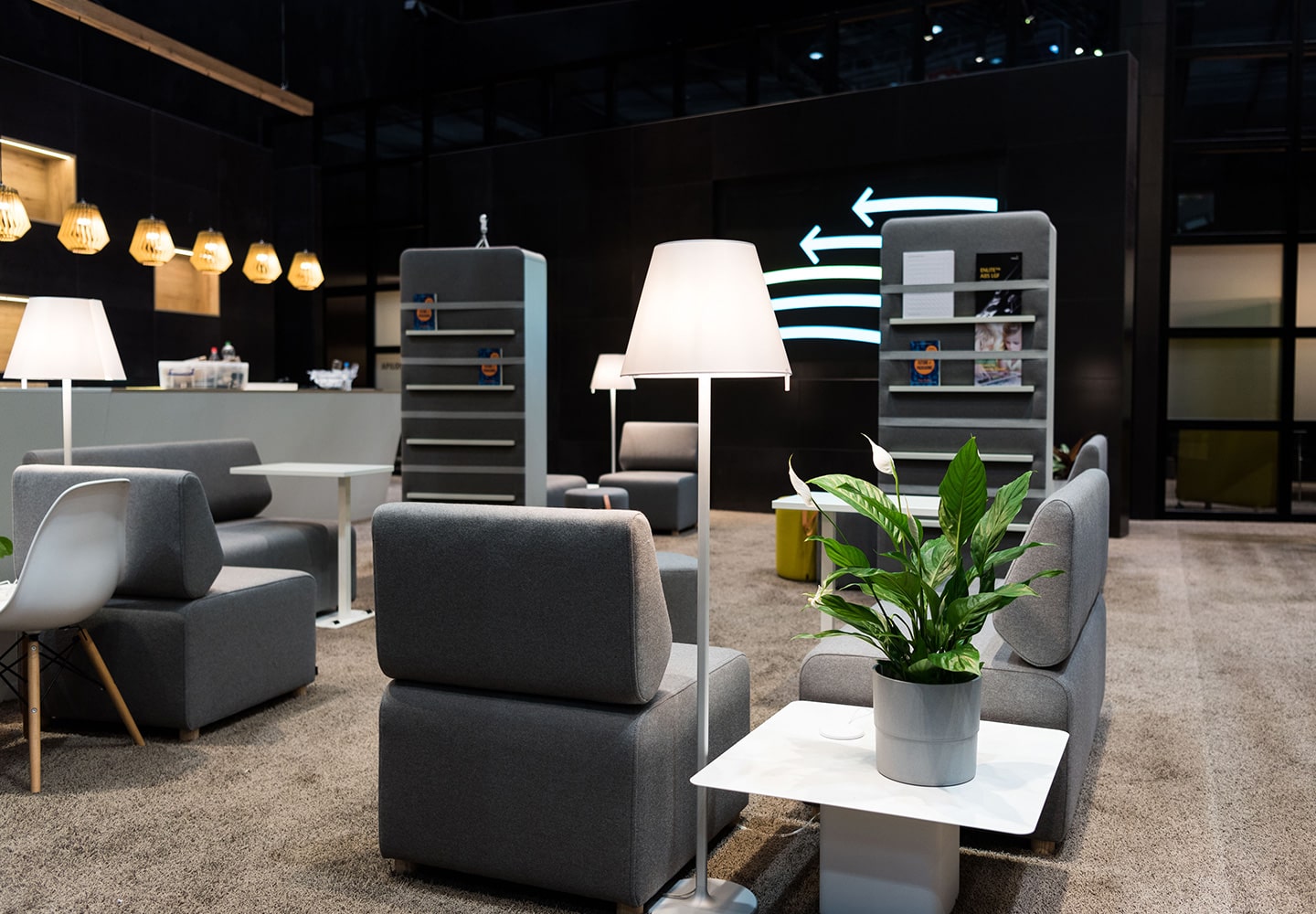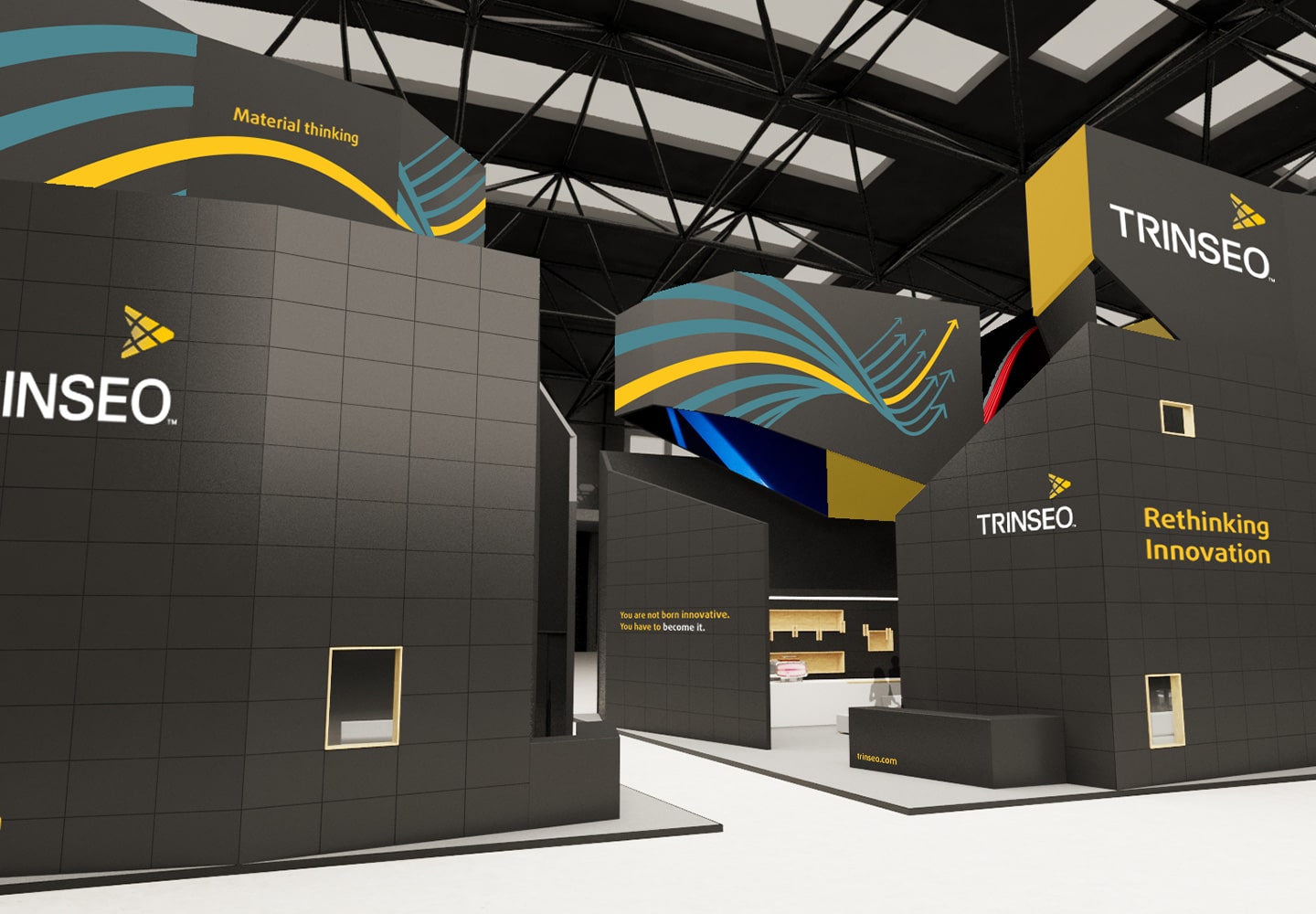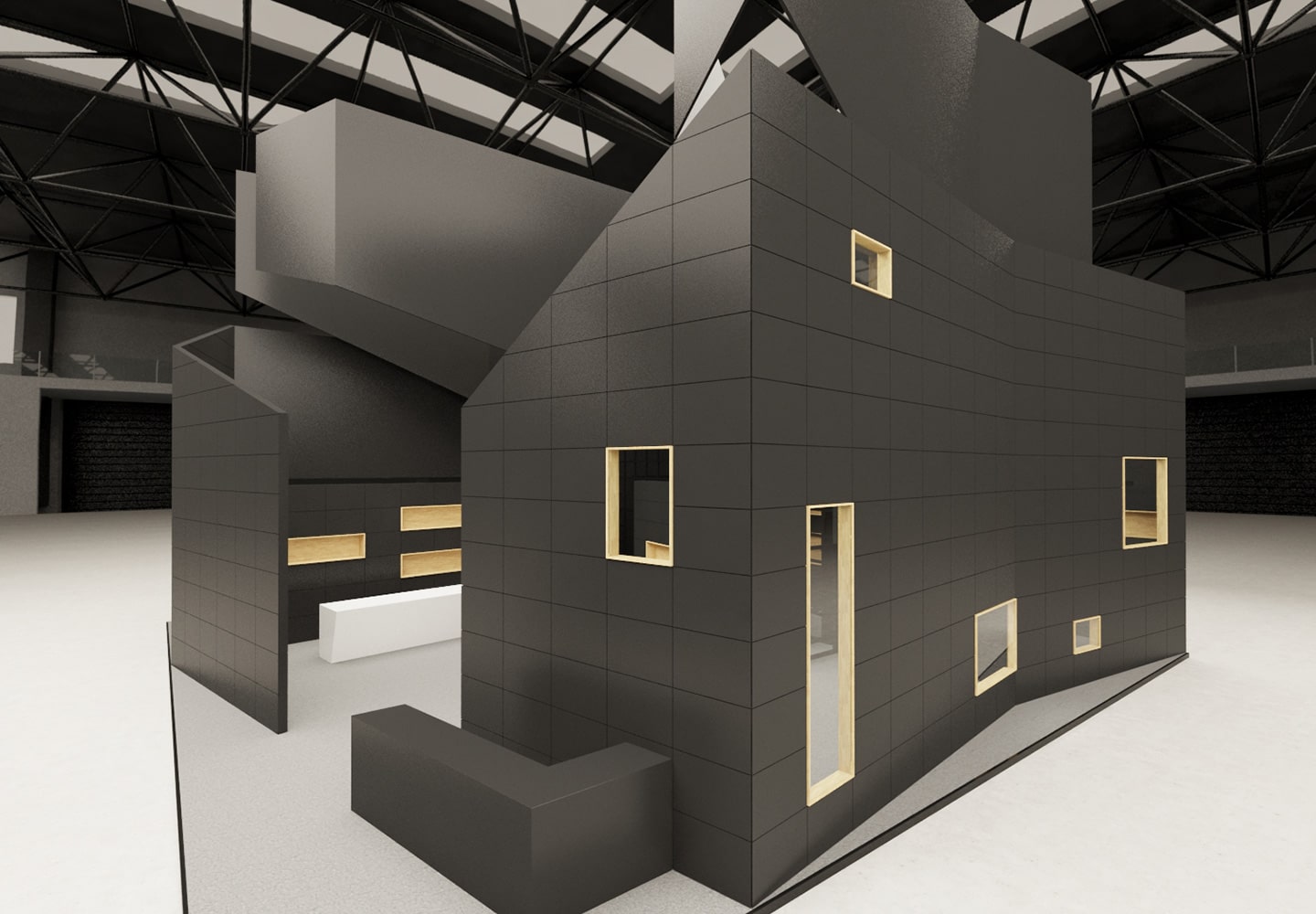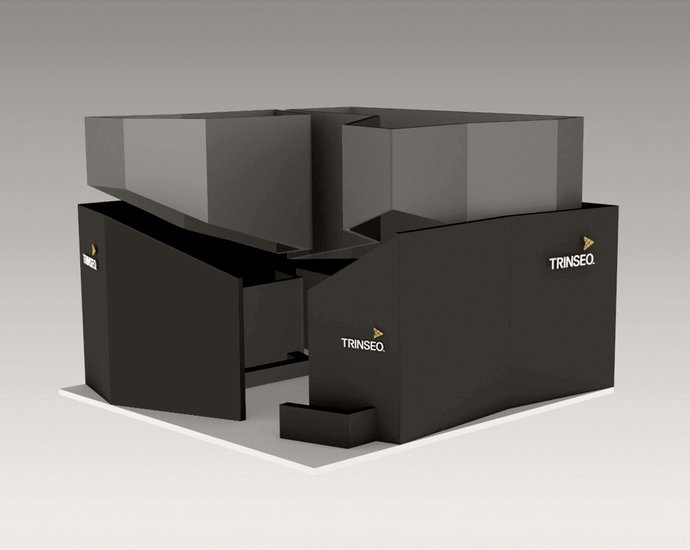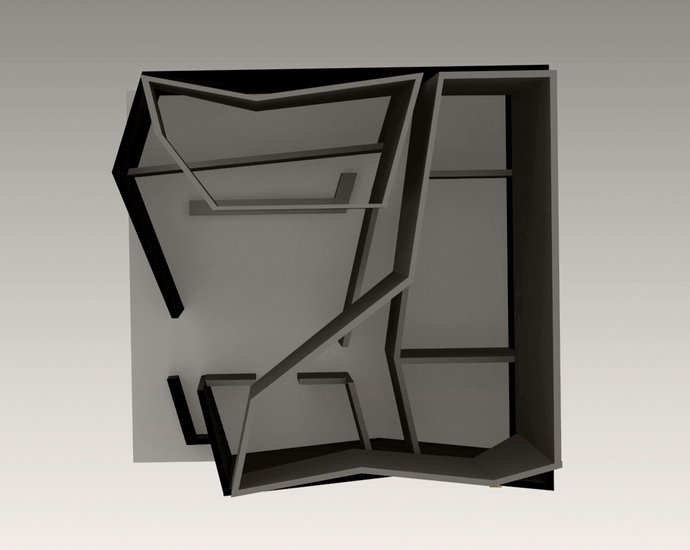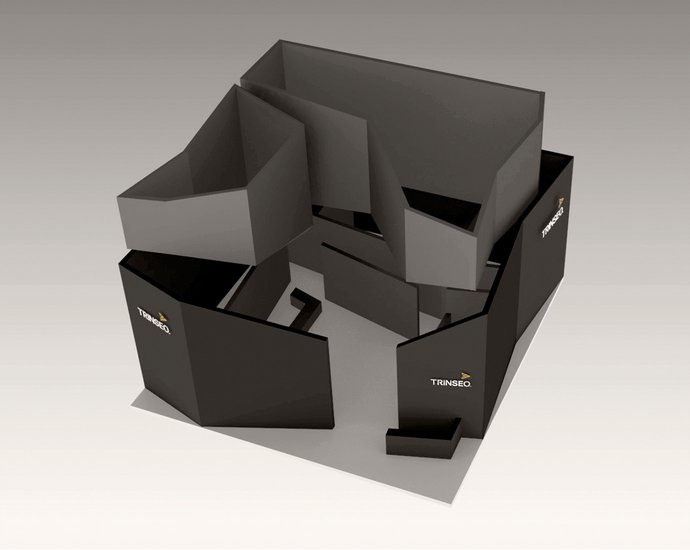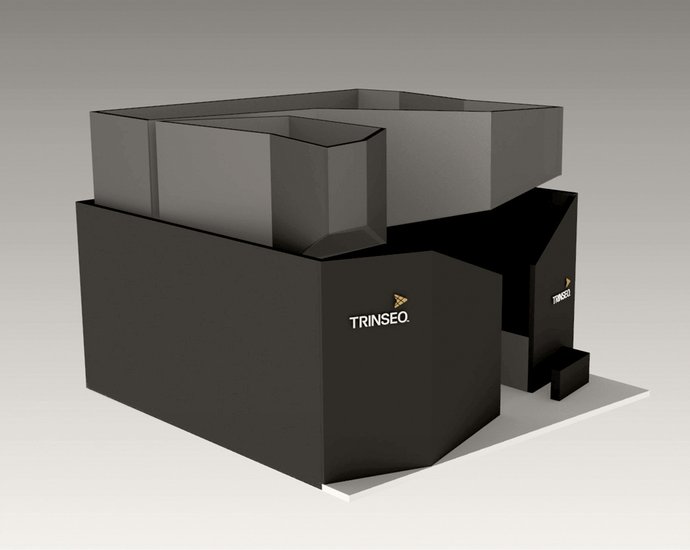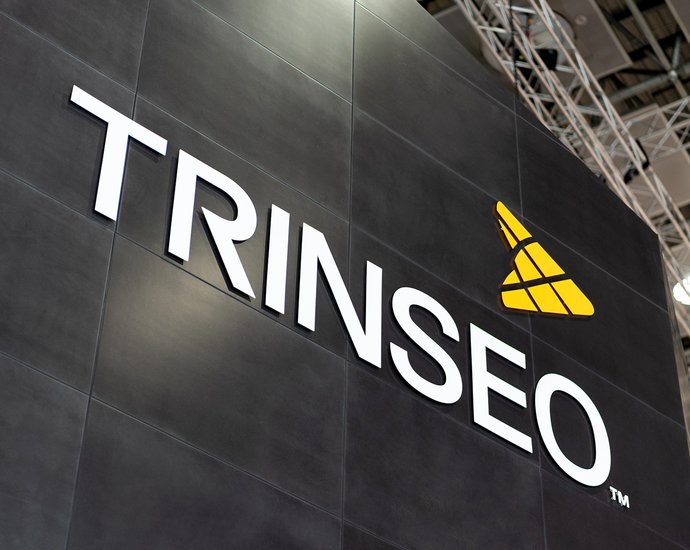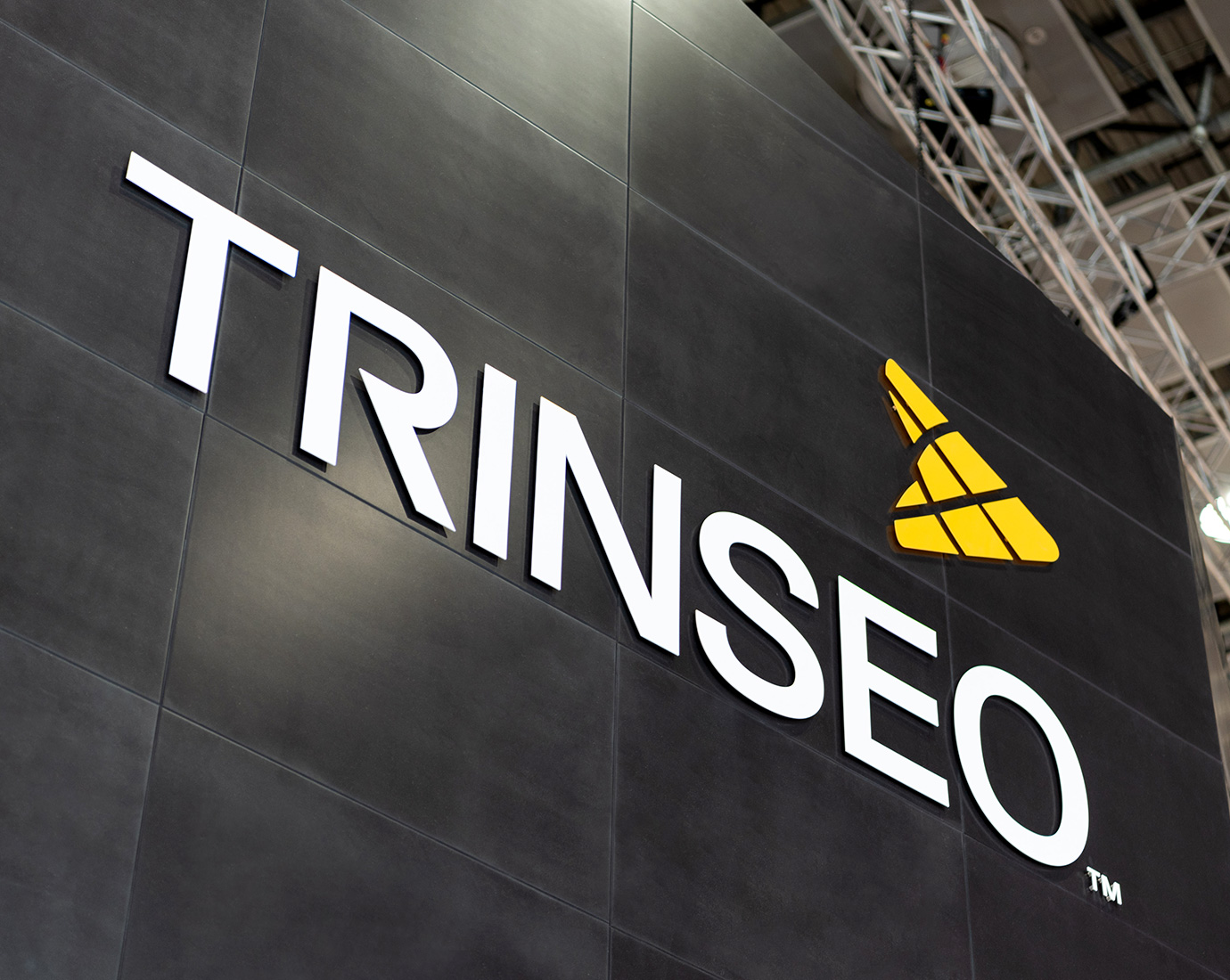 The stand reflects what is most important for our customer at a trade fair: To listen. To learn. To dare to step forward.

Steven, Managing Partner and Chief Creative Officer at Orange Hive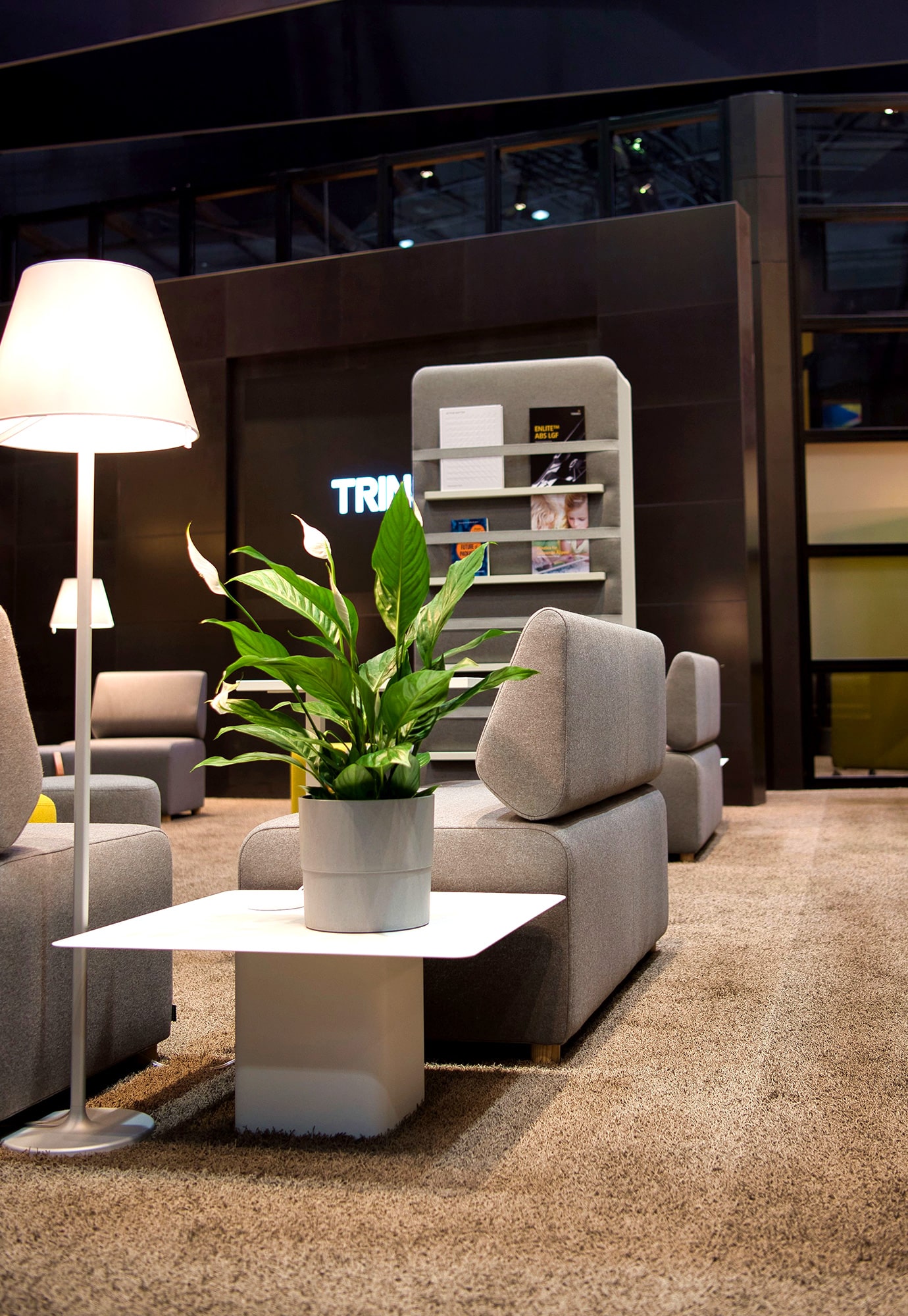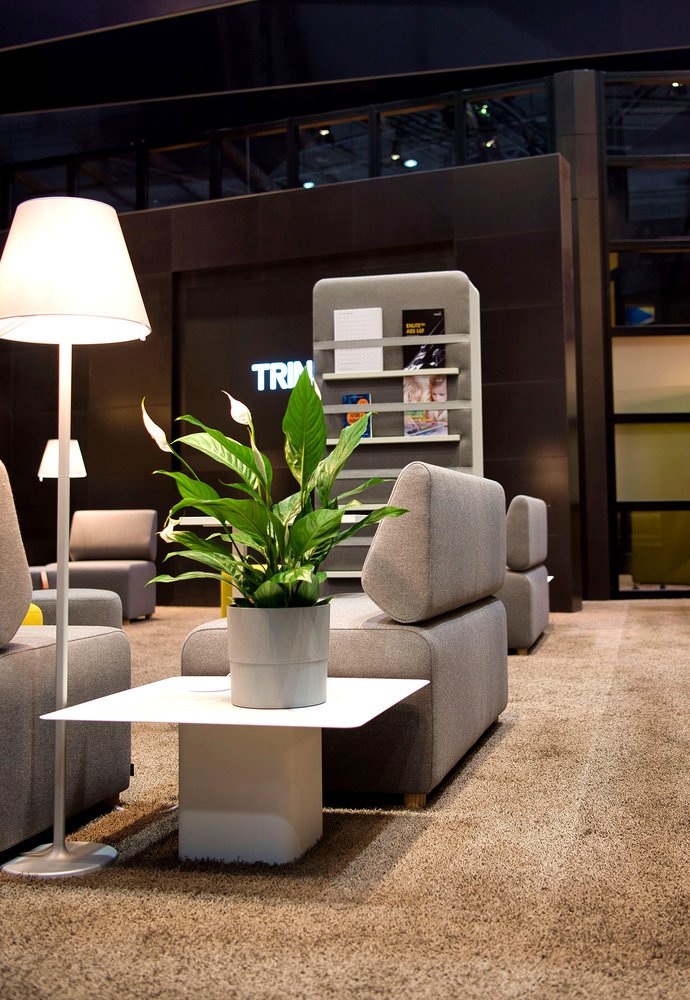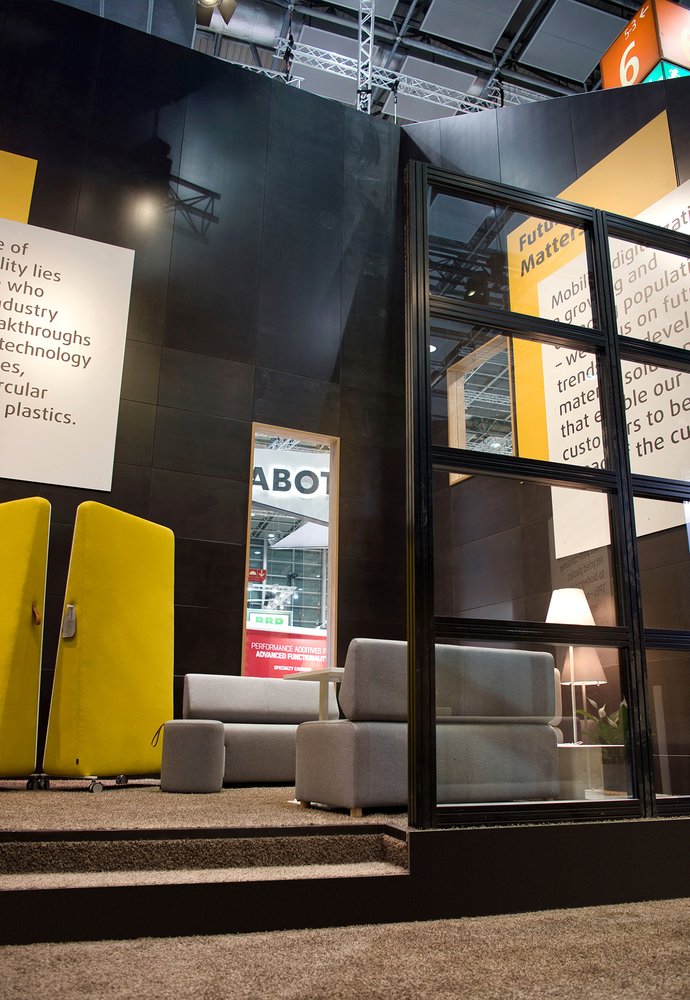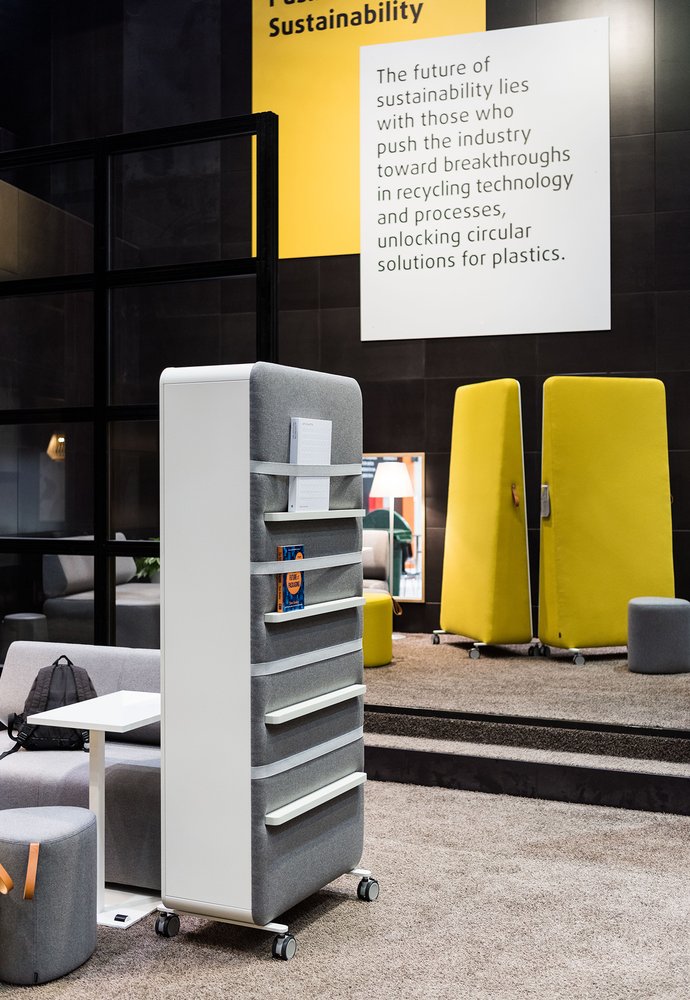 Different, and sustainable
Our K 2019 stand for Trinseo included a large main and a second, smaller booth. Different to many noisy and flashy stands at the K 2019, we created a self-confident, but very quiet and homely atmosphere for Trinseo's customers and team. We paid particular attention to noise reducing components for furniture, walls, and floors in the welcoming lounge areas and five meeting rooms. The interior design supported both focused business conversations, private function events or press meetings and award ceremonies, or the Trinseo Happy Hours with delicious catering and unobtrusive live music.
Well-positioned typography, screen animations, and visuals emphasize the core topics of our client's approach to rethink innovation: differentiation, future trends, and sustainability. With a special focus on the latter, we made sure that around 80 percent of the stand material could be reused later – be it in different locations of the customer or at other upcoming trade fairs.