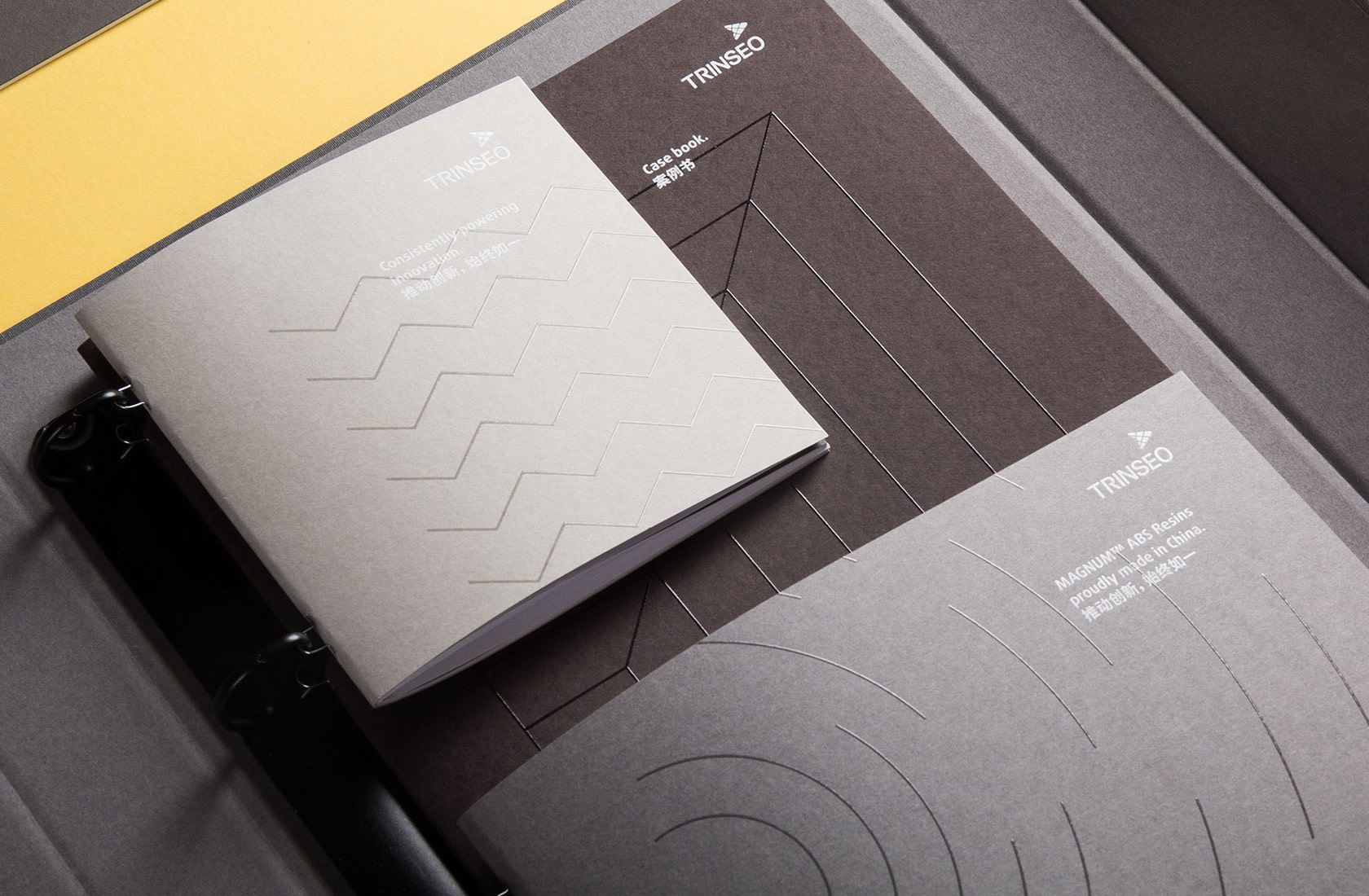 MAGNUM™ goes China
Local production is crucial in the plastics industry. Therefore, 2017 was a very special year for our client Trinseo as they opened their first ABS production site in China bringing their bestselling product MAGNUM™ even closer to one of the most striving markets in the world. To accompany the occasion, Trinseo briefed us to do a very special communication tool. And there was only one rule for us: Make it premium! So this was the starting signal for a product folder extraordinaire.
Customer

Trinseo

Service

Creative Concept
Strategy
Copywriting
Photography
Editorial Design
Editorial Work
Art Direction
Illustration

Year

2017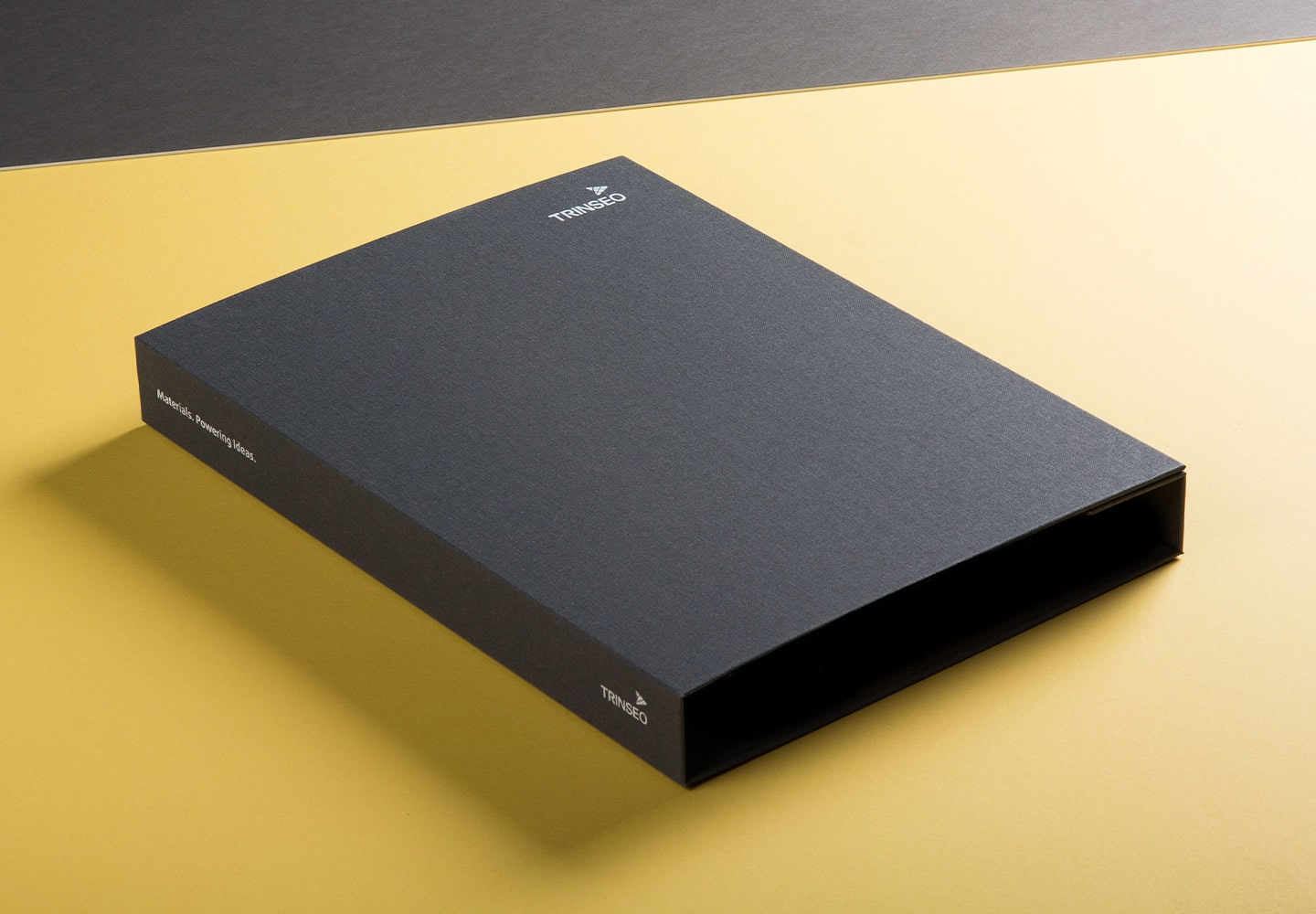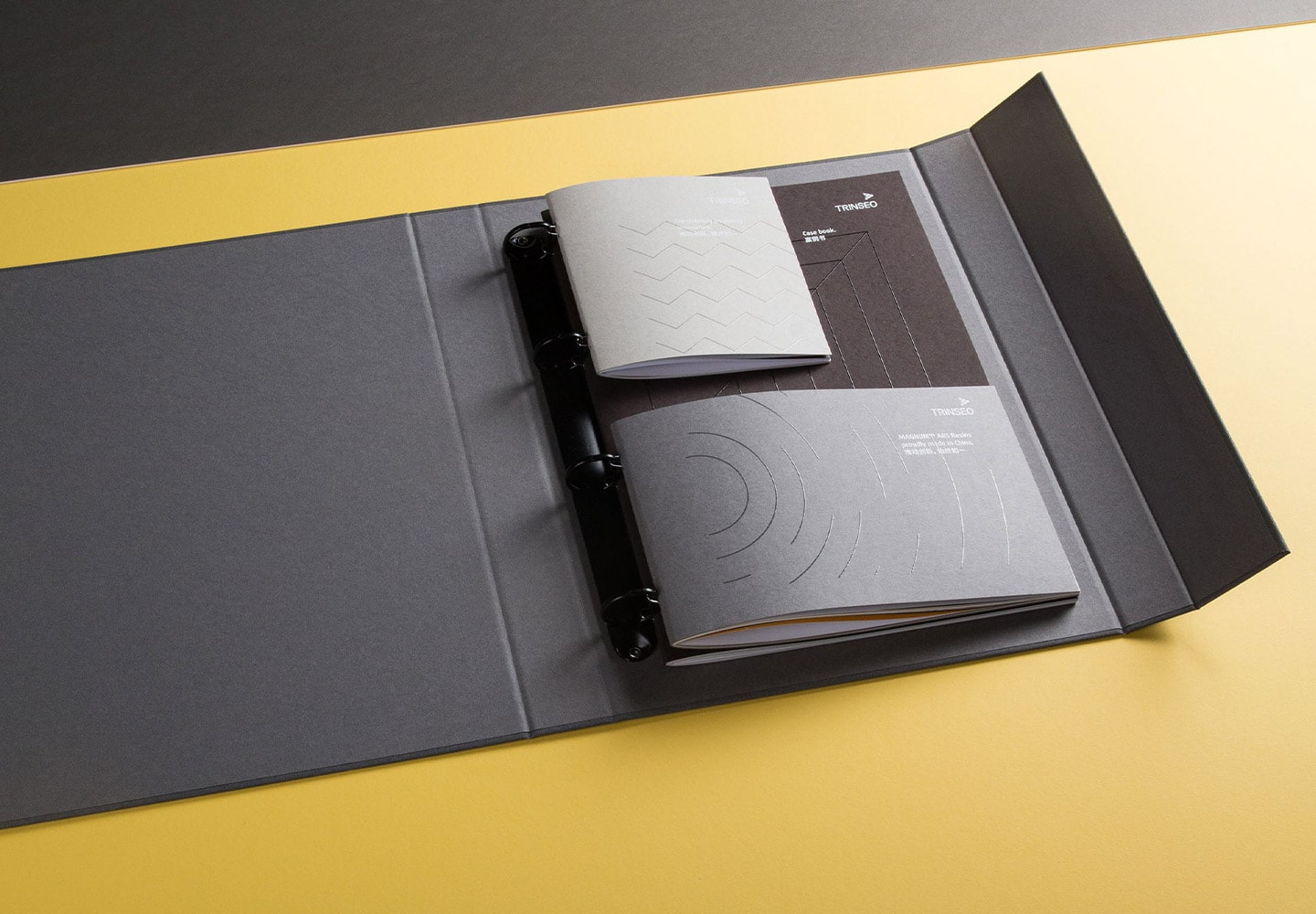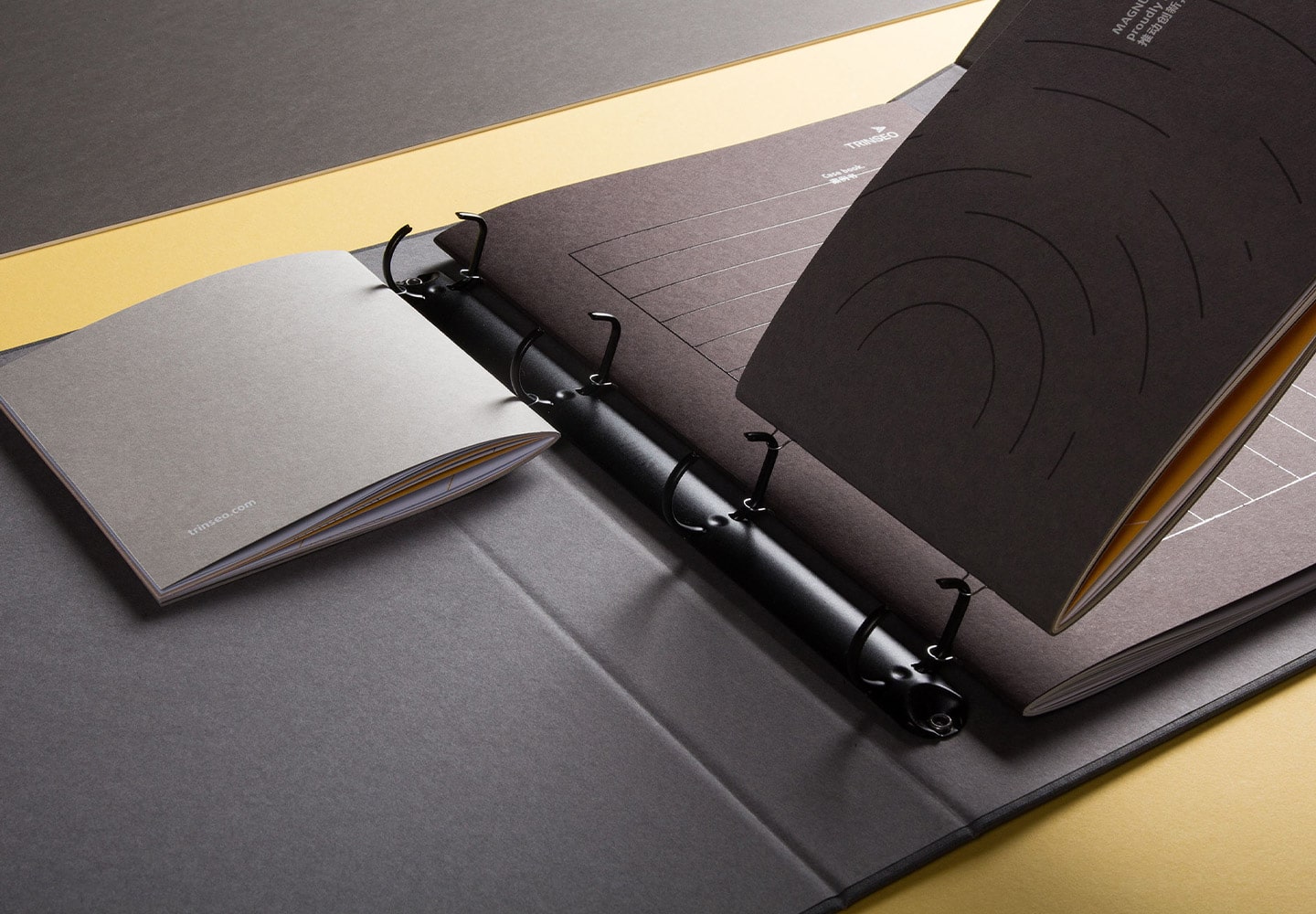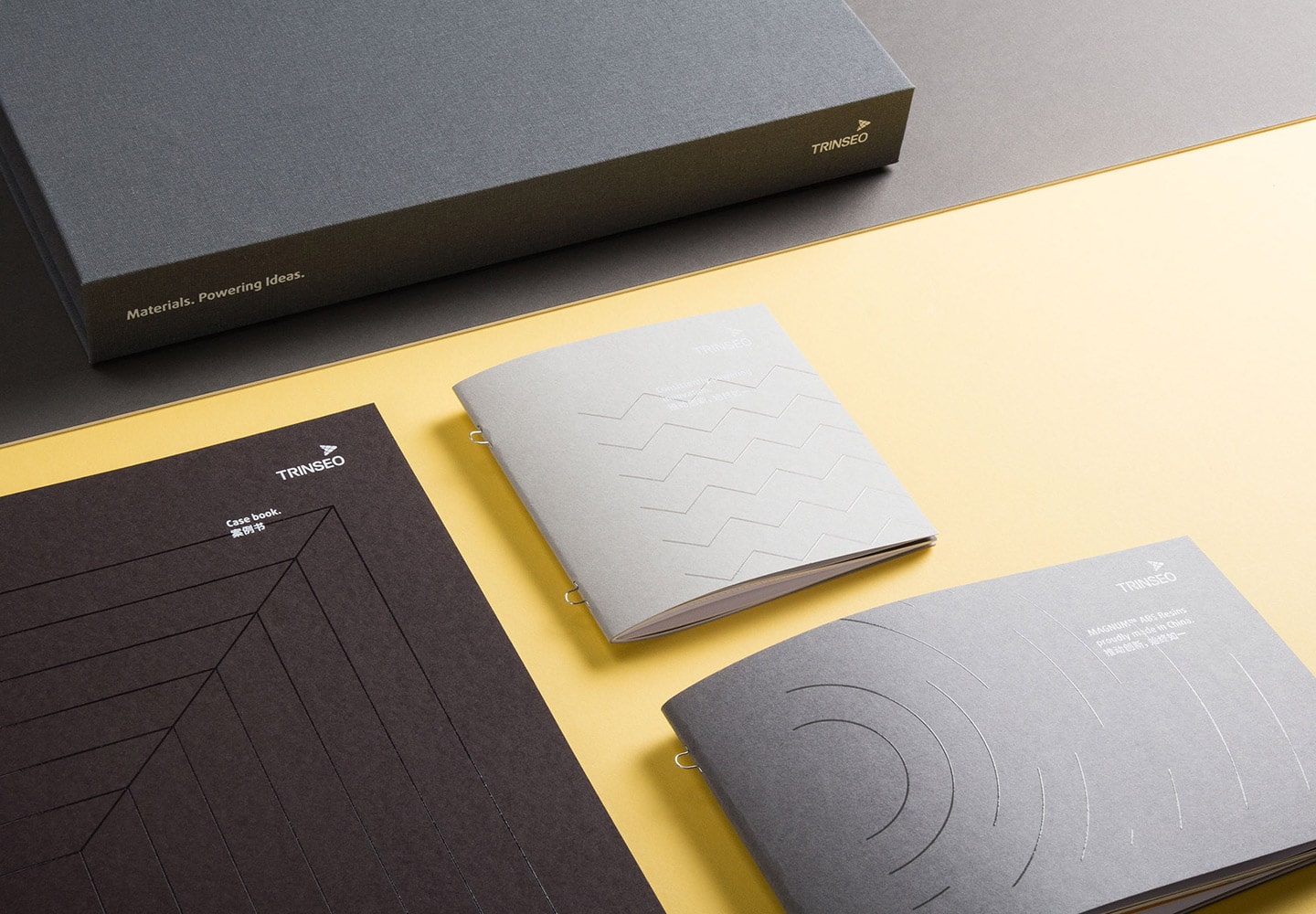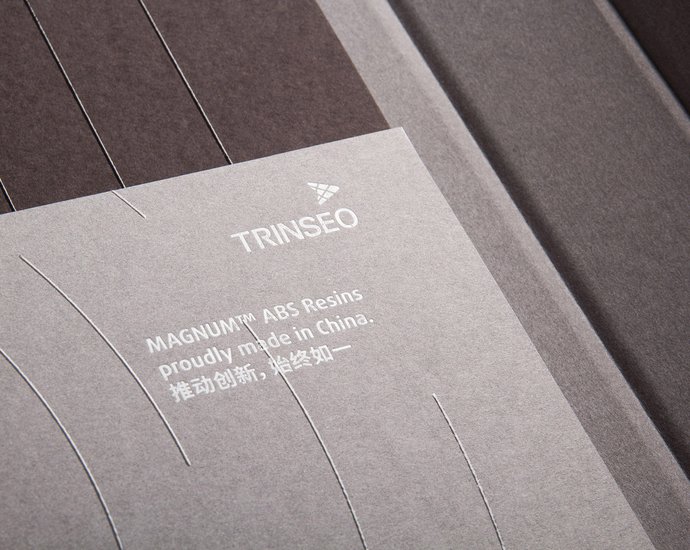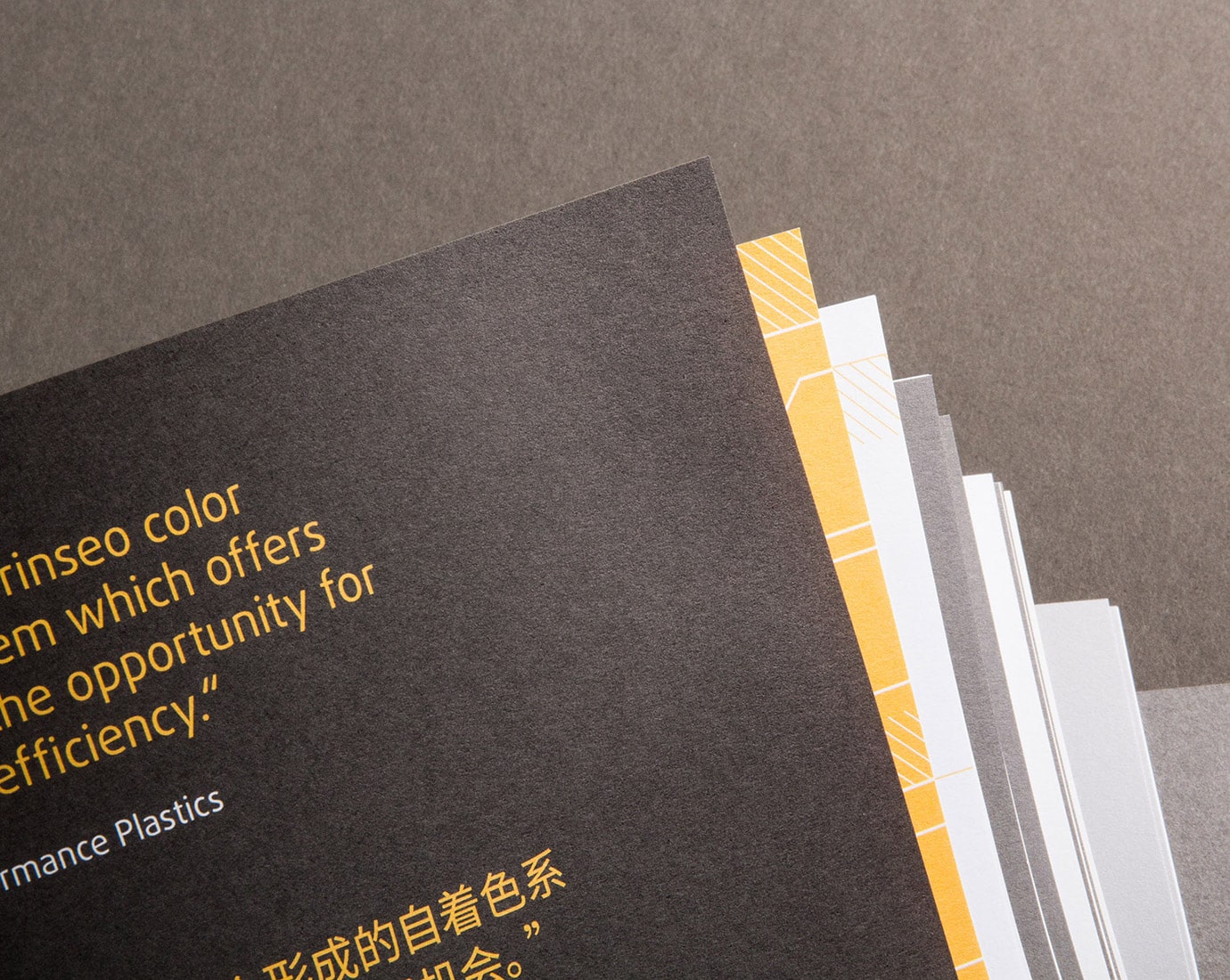 For end-use applications where looks matter, MAGNUM™ ABS will be an advantaged choice for customers.

Francesca Reverberi, Vice President, Engineered Materials and Synthetic Rubber at Trinseo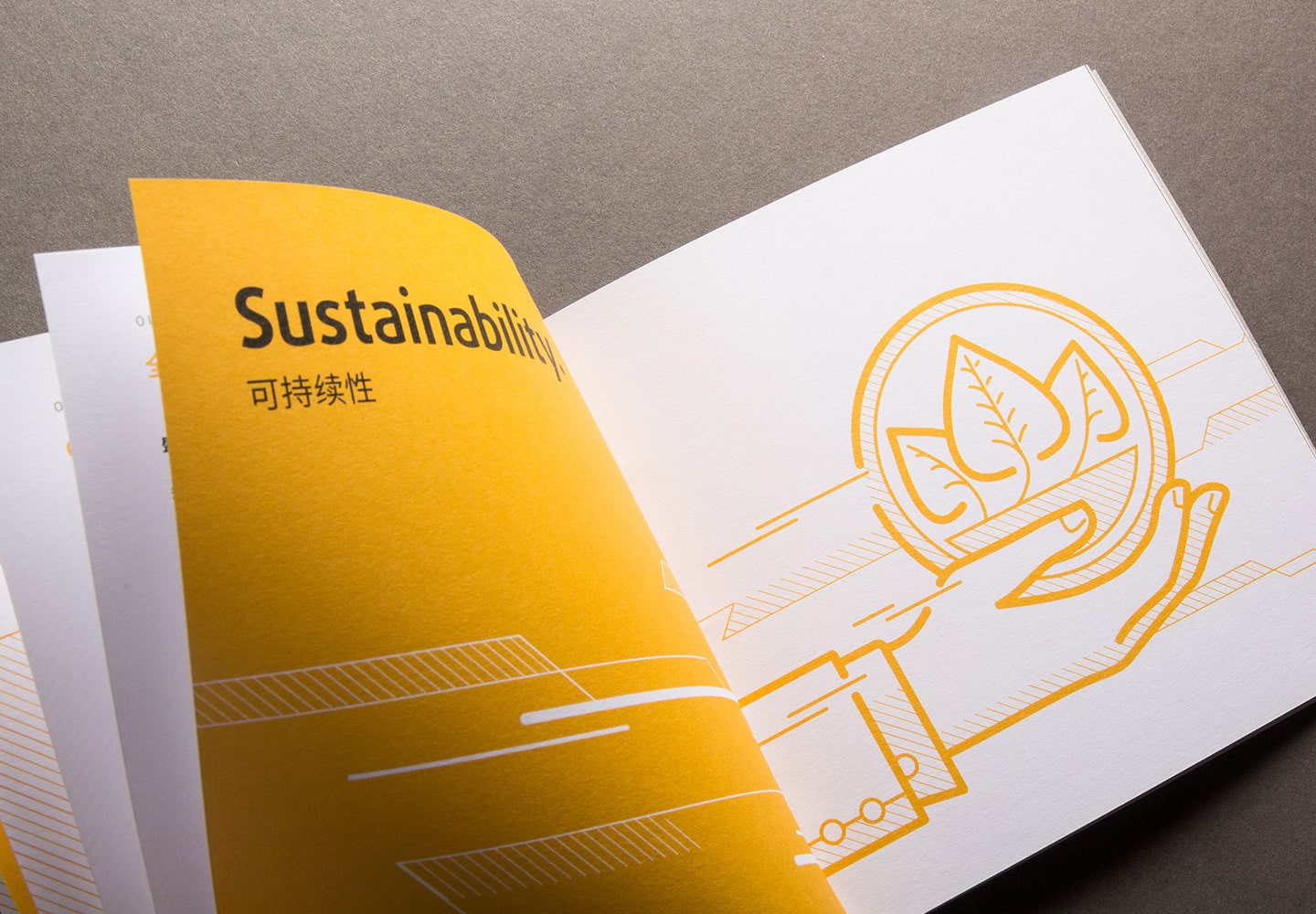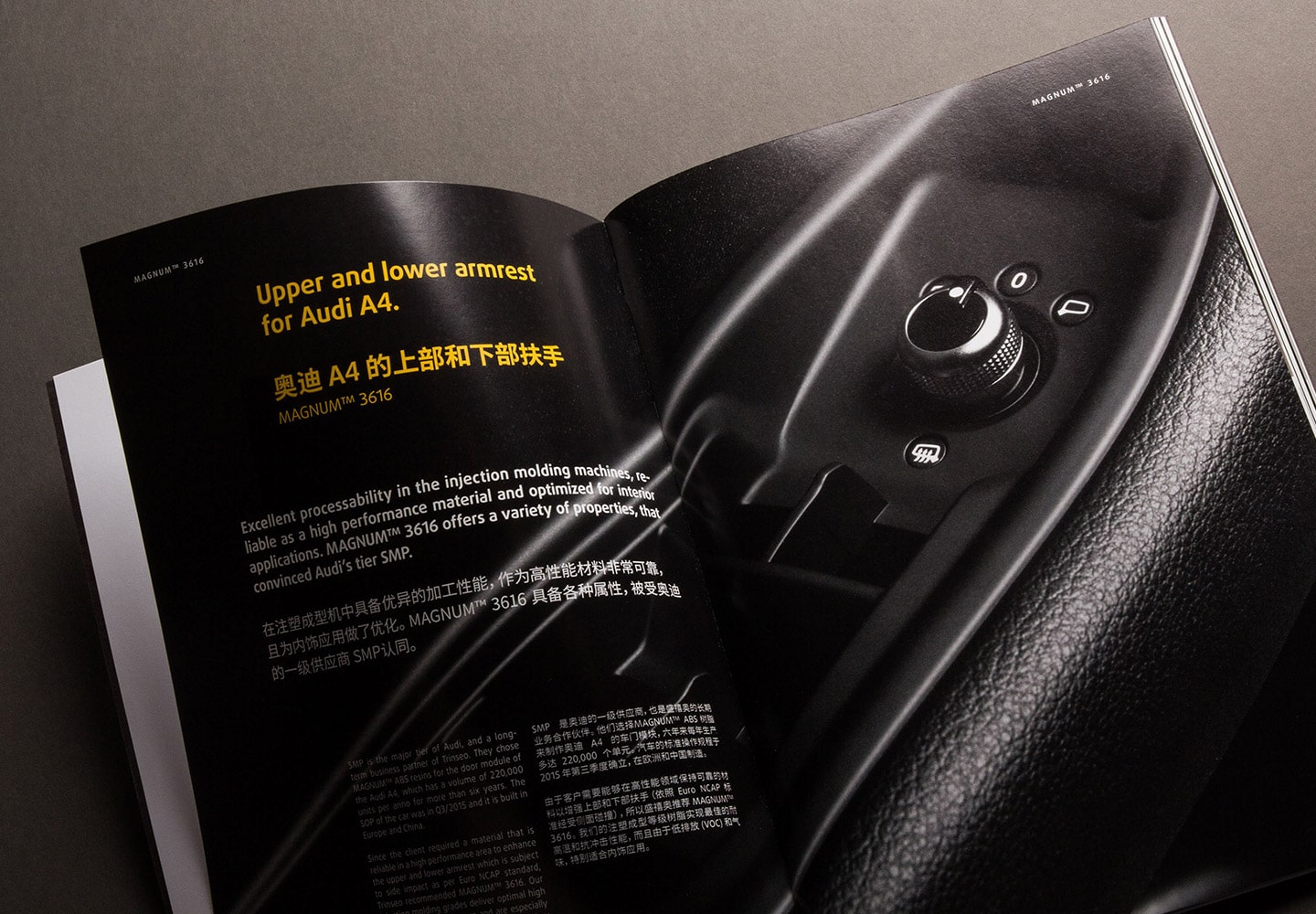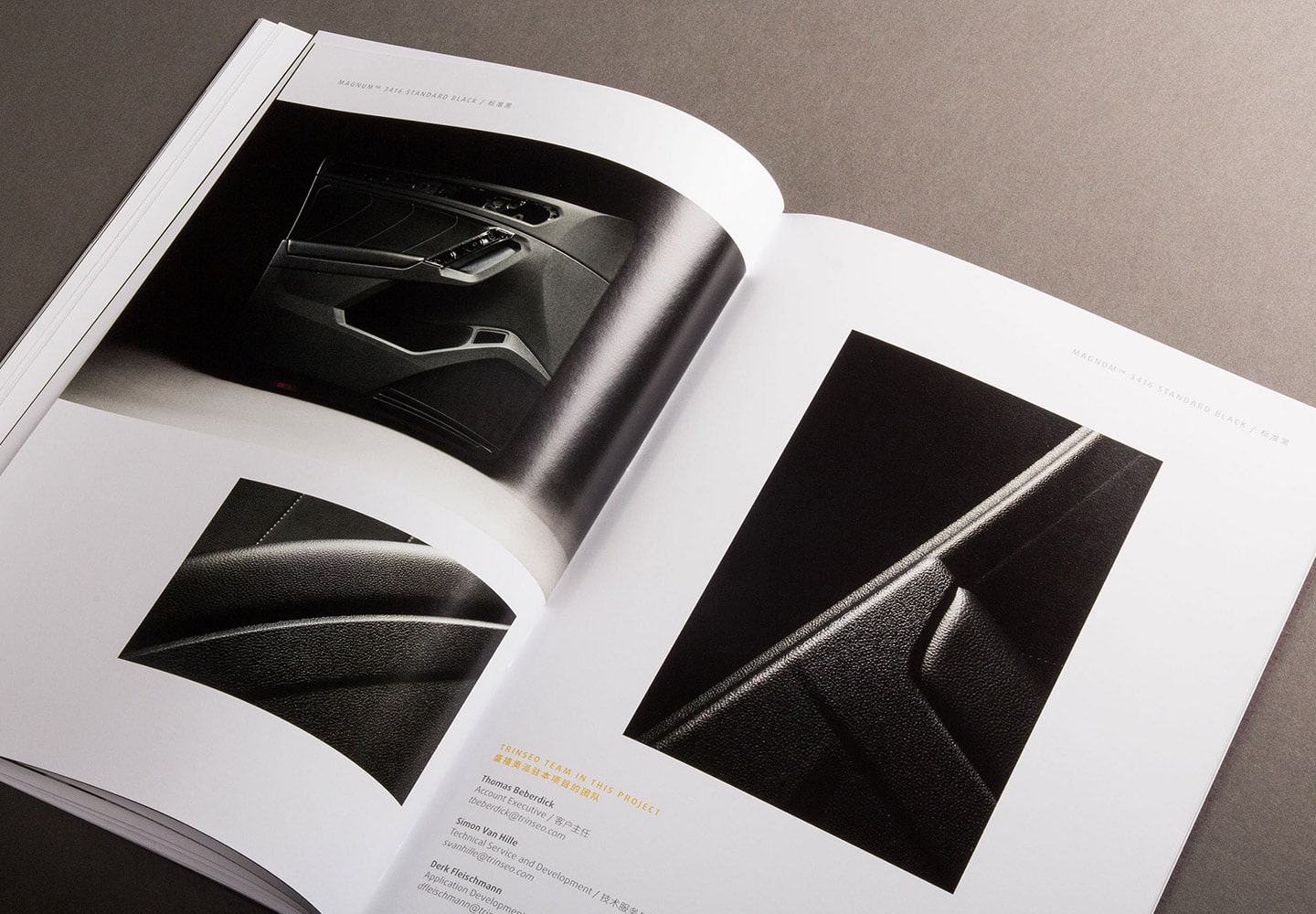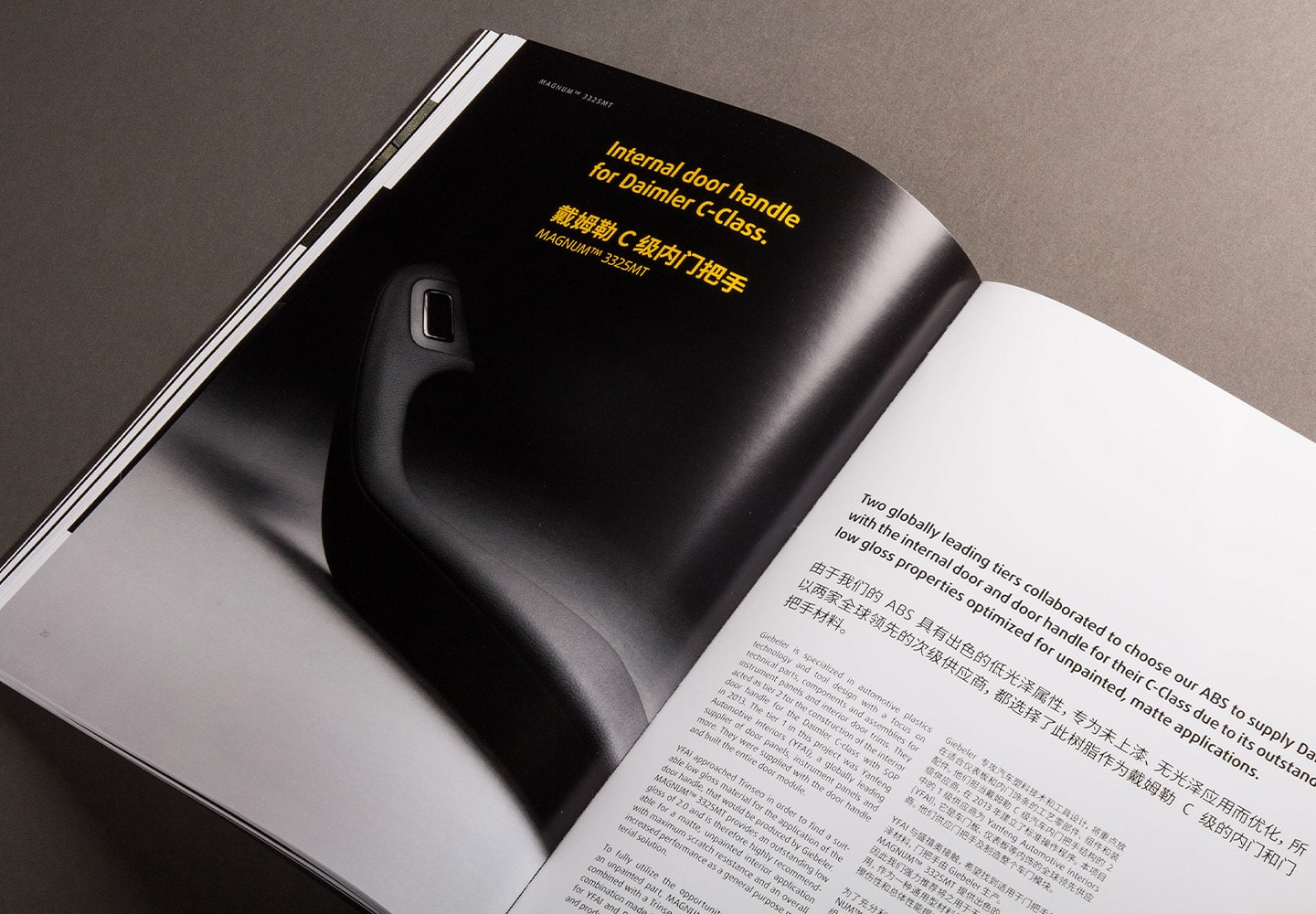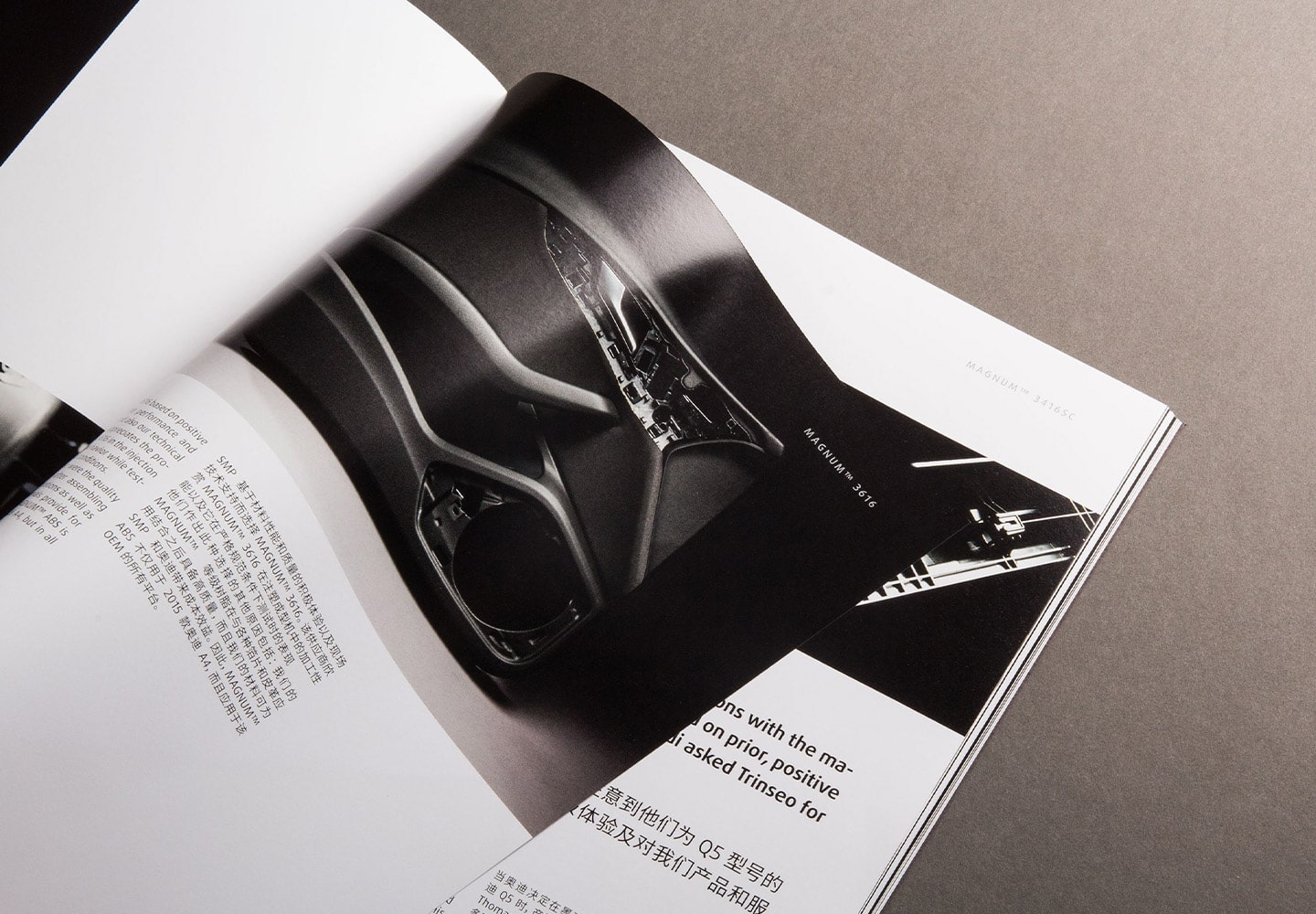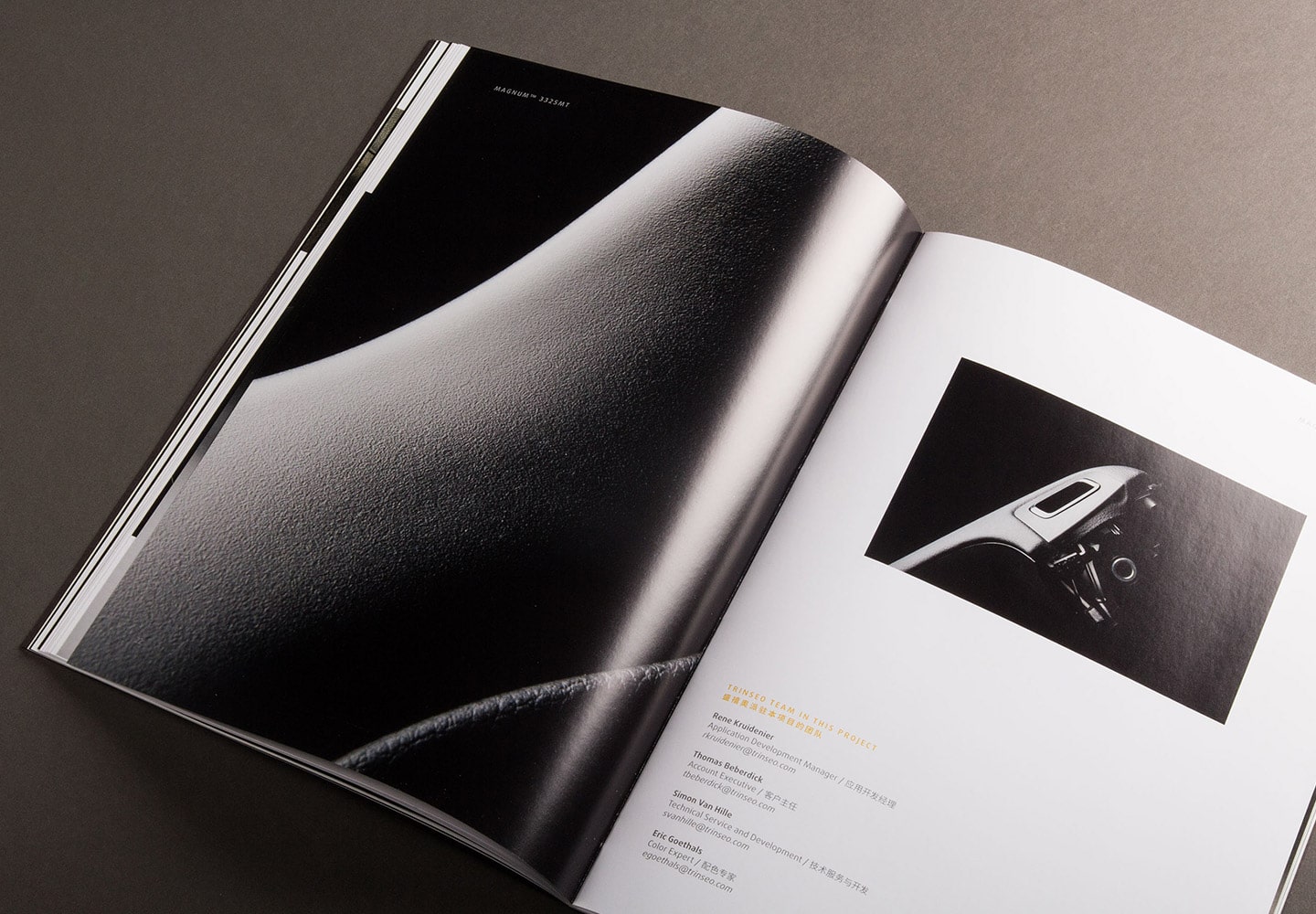 High-end materials for a high-end material
Trinseo clients looking for an ABS that combines great aesthetics with cost effectiveness go for MAGNUM™. So for our concept, we wanted to symbolize the same idea, creating a product folder that is both great looking and feeling nice.
The finished result is first-class product information tool featuring a hand-made ring binding, a magnetic lock as well as several premium papers and embellishments like hot foil and relief varnish.