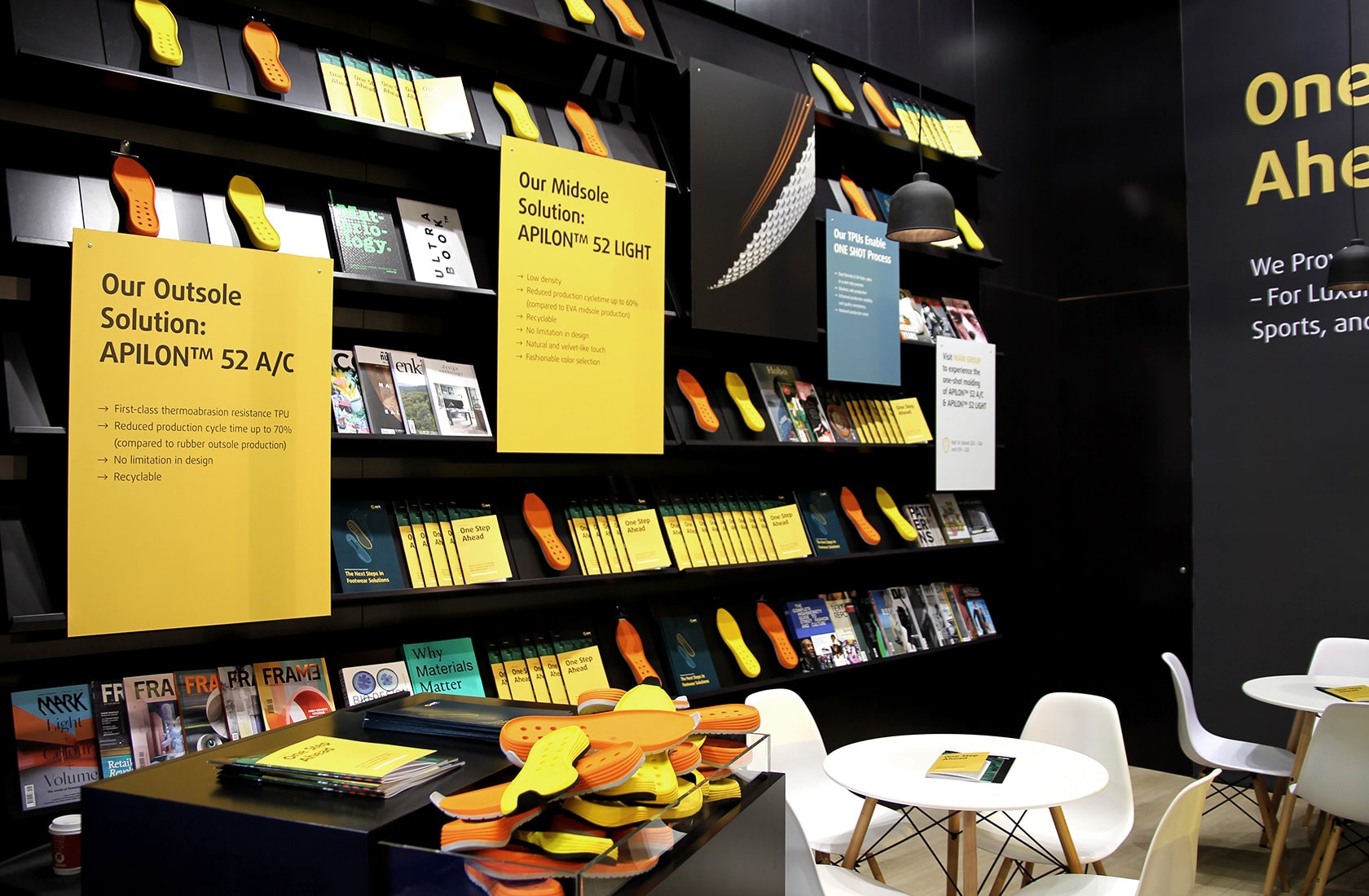 A booth for fashion experts
Elastic TPE plastic is a key product of API, an Italian company belonging to Trinseo. TPE accompanies us all every step of the way as it can be found in almost every shoe sole. So it's no wonder that API was present at Milan's Simac Tanning Tech in 2019. The fair is an absolute must for the shoe fashion scene and we had the pleasure of contributing the stand design for the second time in a row.
Customer

Trinseo

Service

Creative Concept
Fair Architecture
Fair Design
Project Management
Coordination & Supervision
Messaging
Design

Year

2019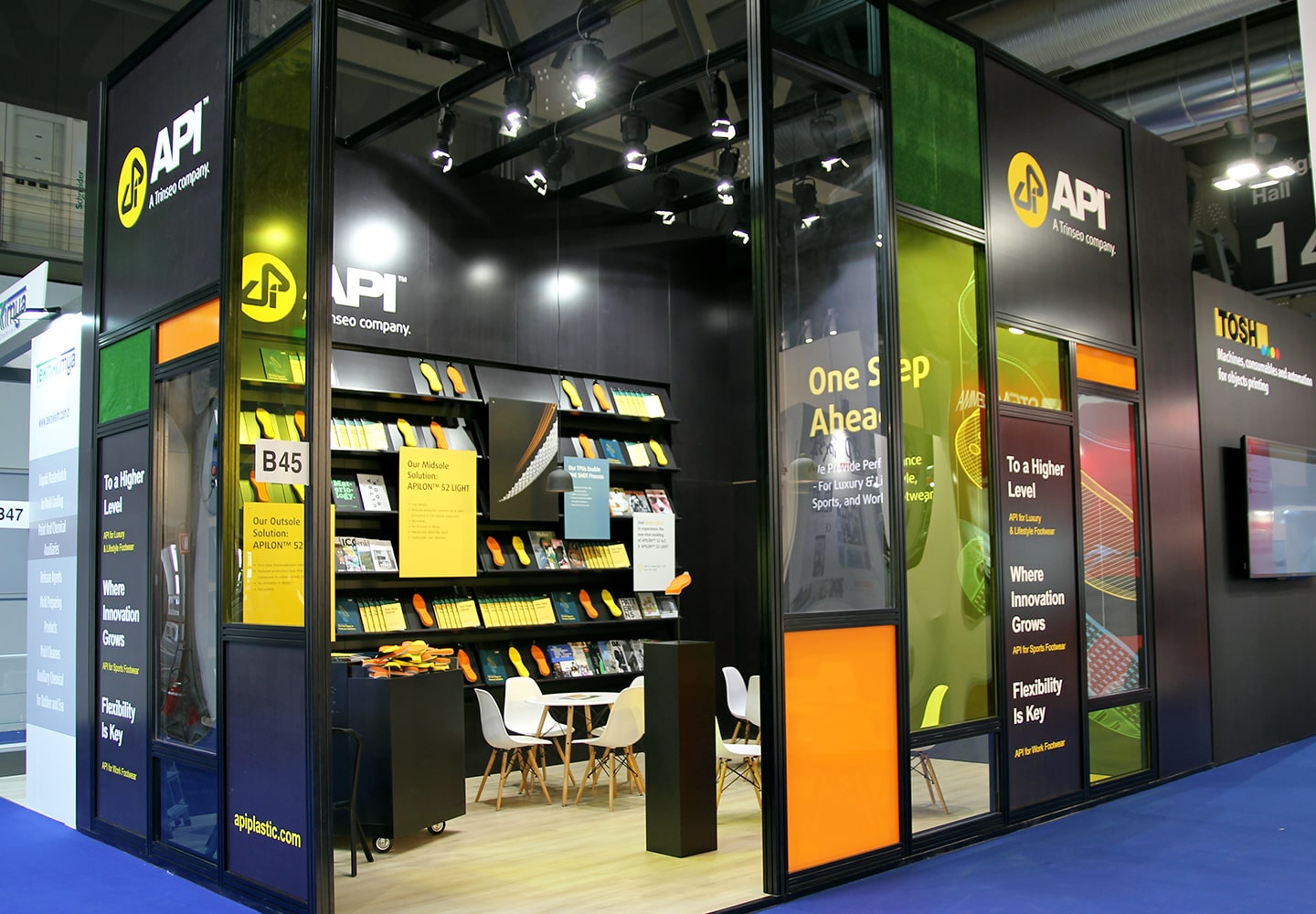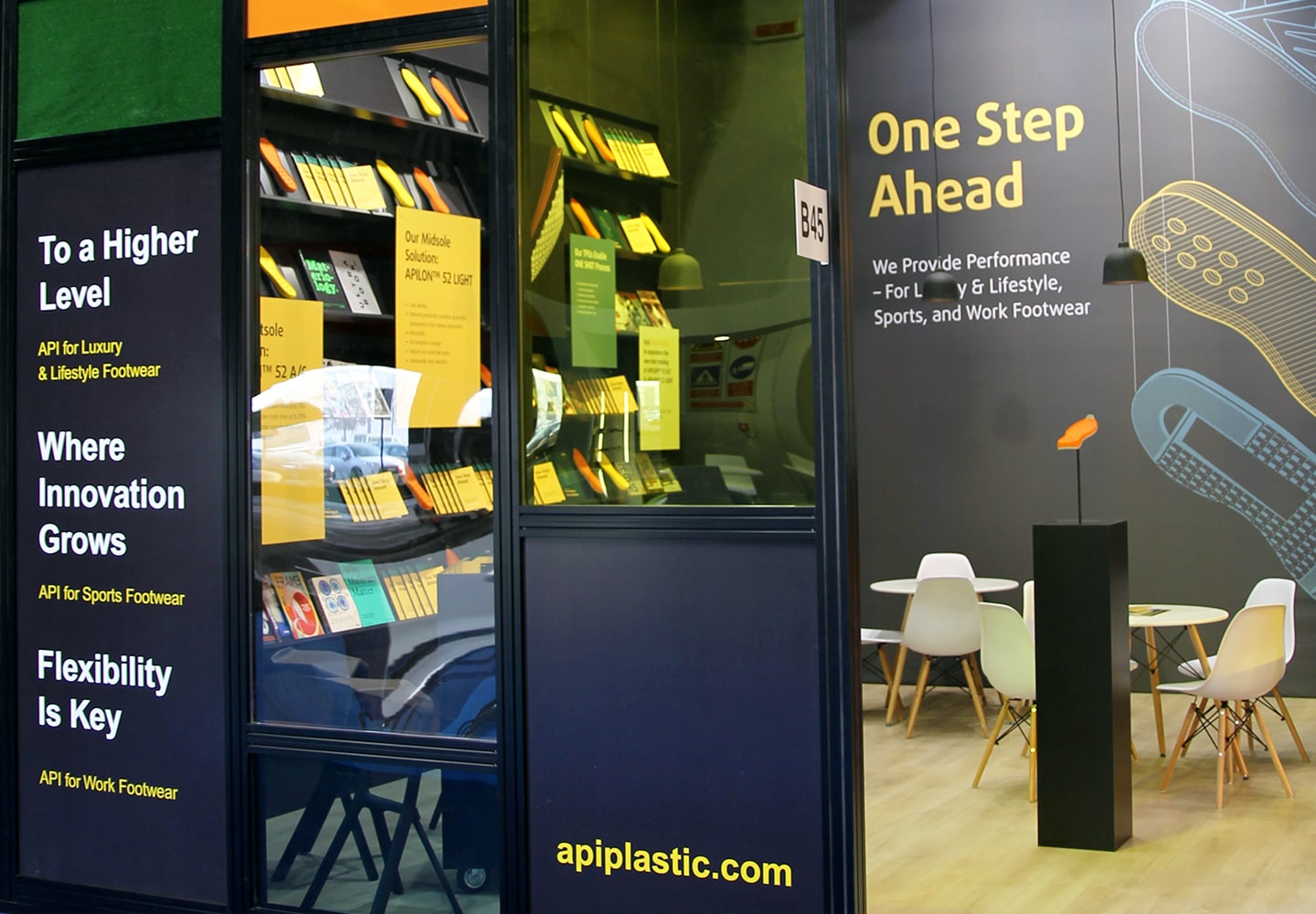 On the heels of the target group
We used the specially developed modular trade fair system to create the atmosphere of a relaxed, modern shoe shop. Which was a great fit as after all, quite a few trade fair visitors came from the fashion industry and were therefore very familiar with lifestyle and trends. The young shop design made it clear that API shares this understanding and can competently support its customers.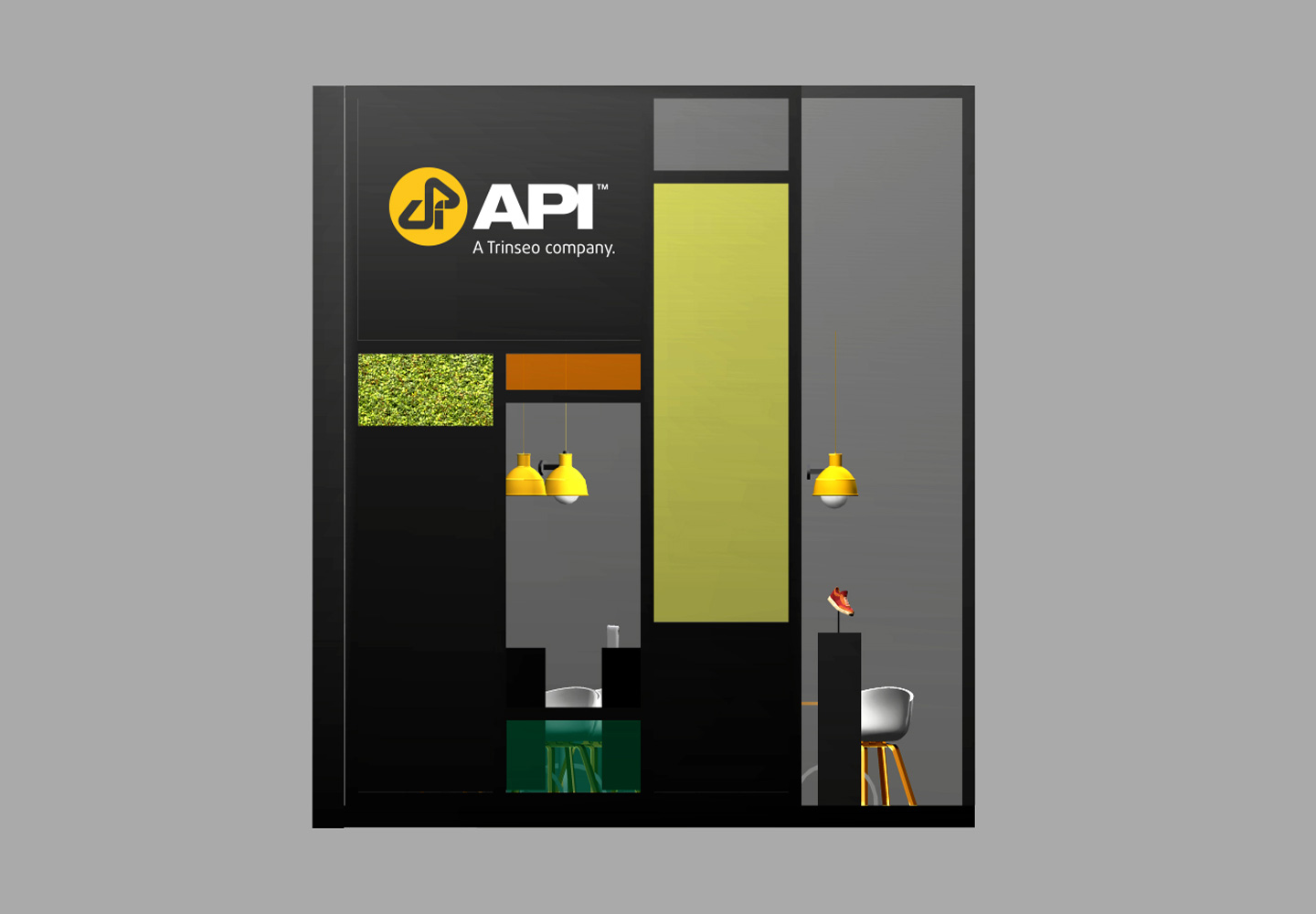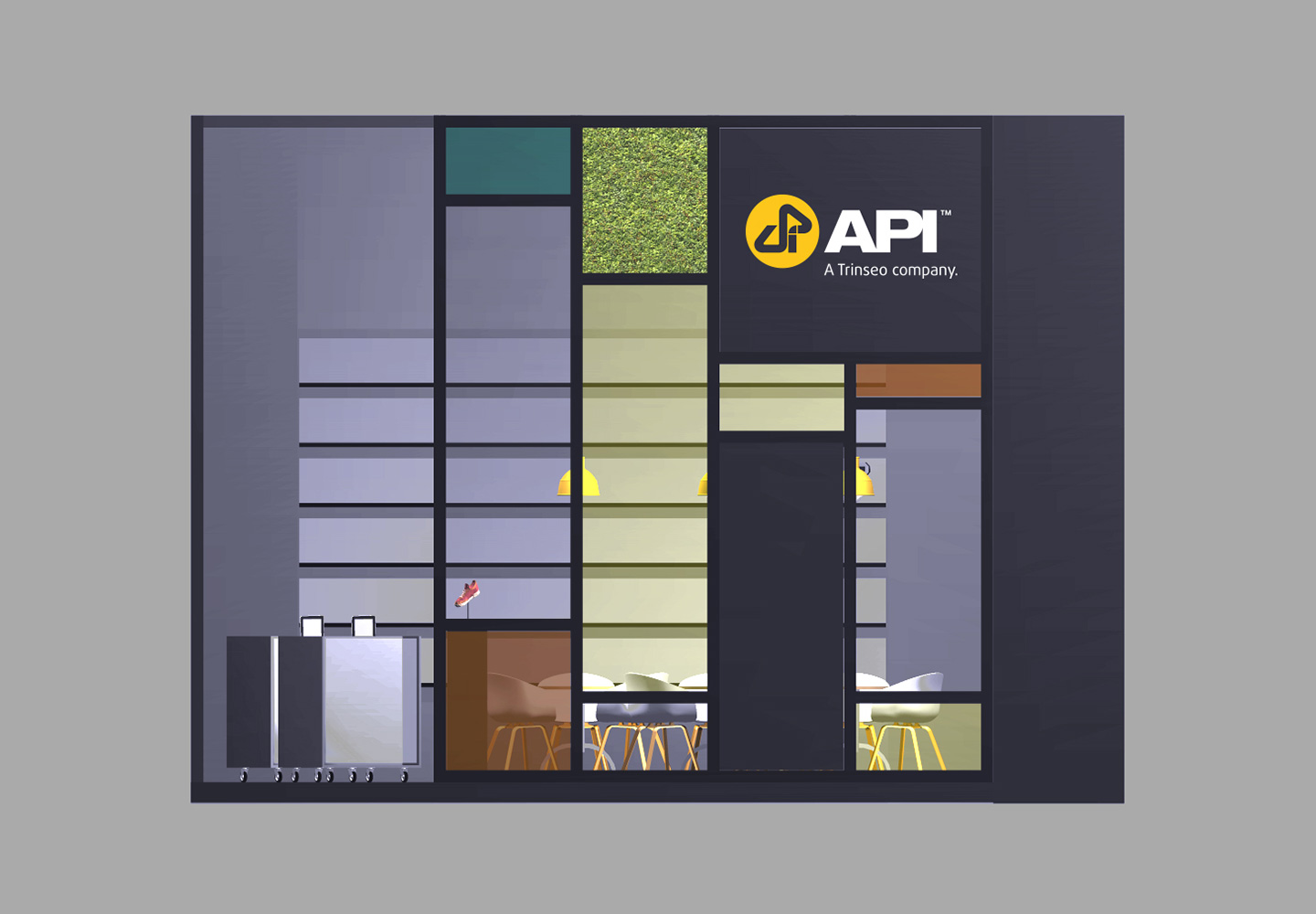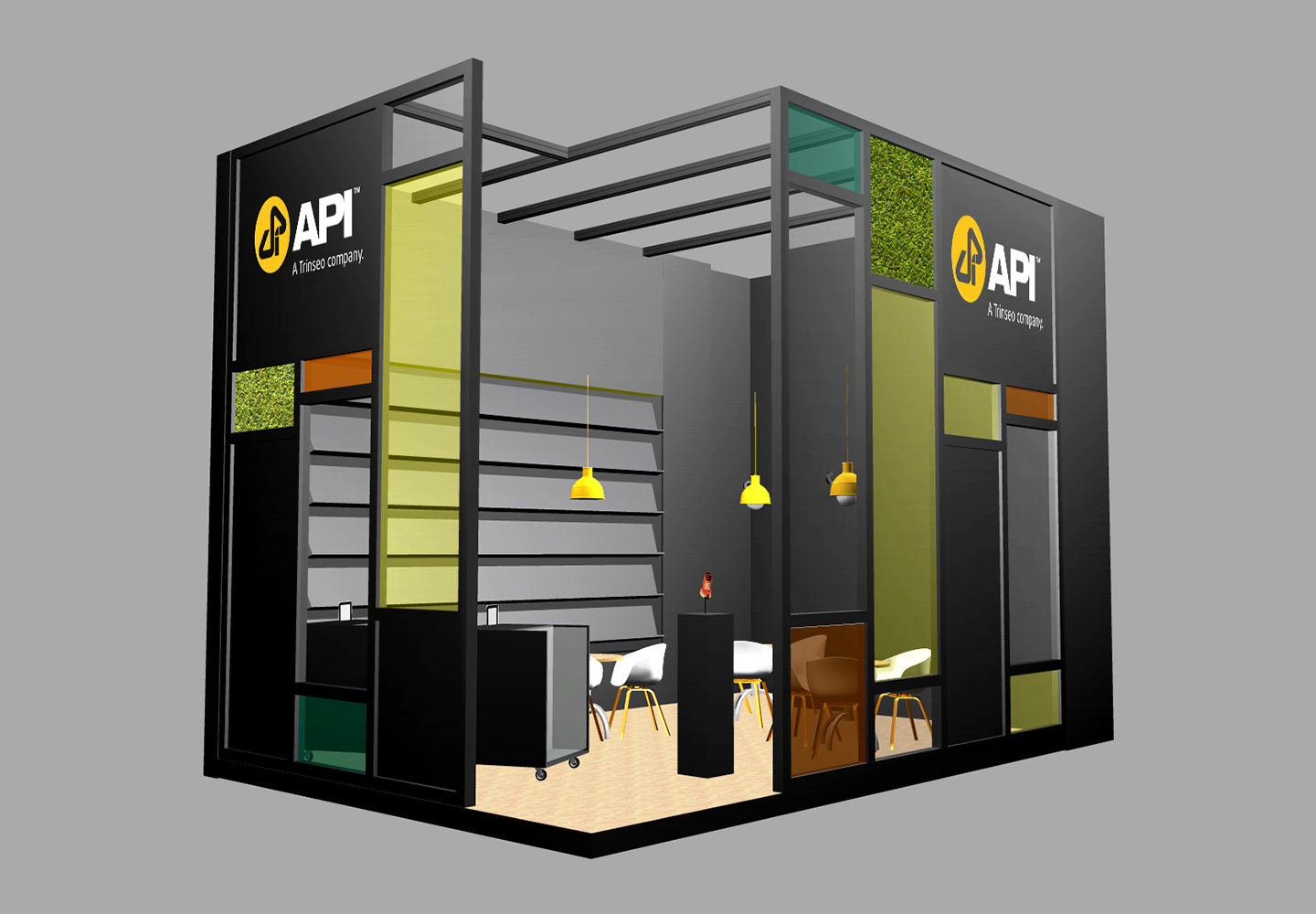 We came up with the idea of a vibrant, young design, that looks like a shoe shop, but is also a fun place to hang out.

João, Senior Art Director at Orange Hive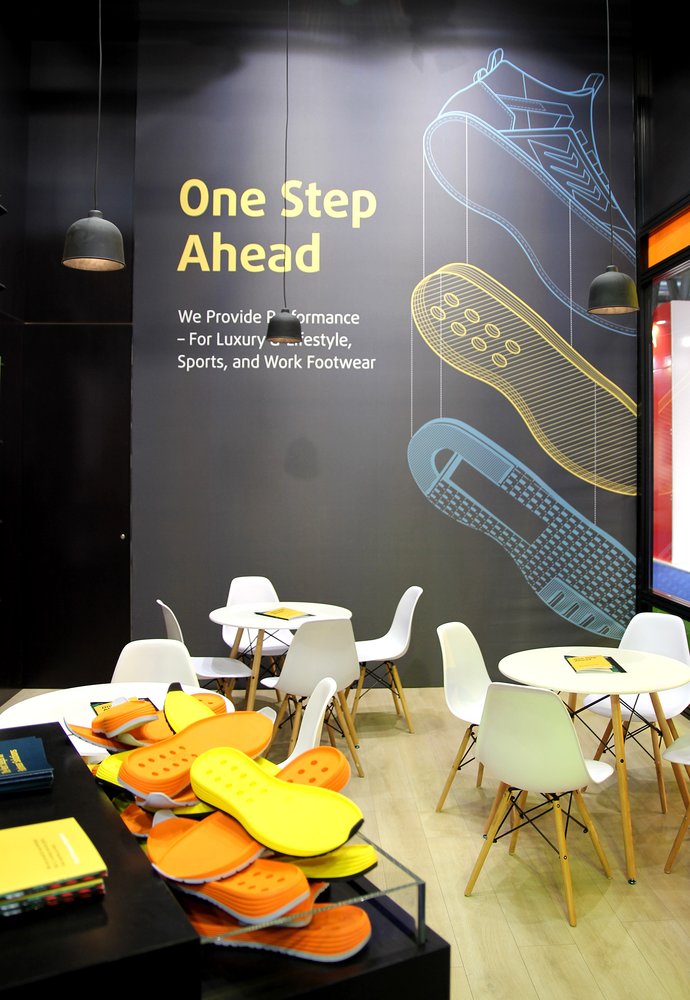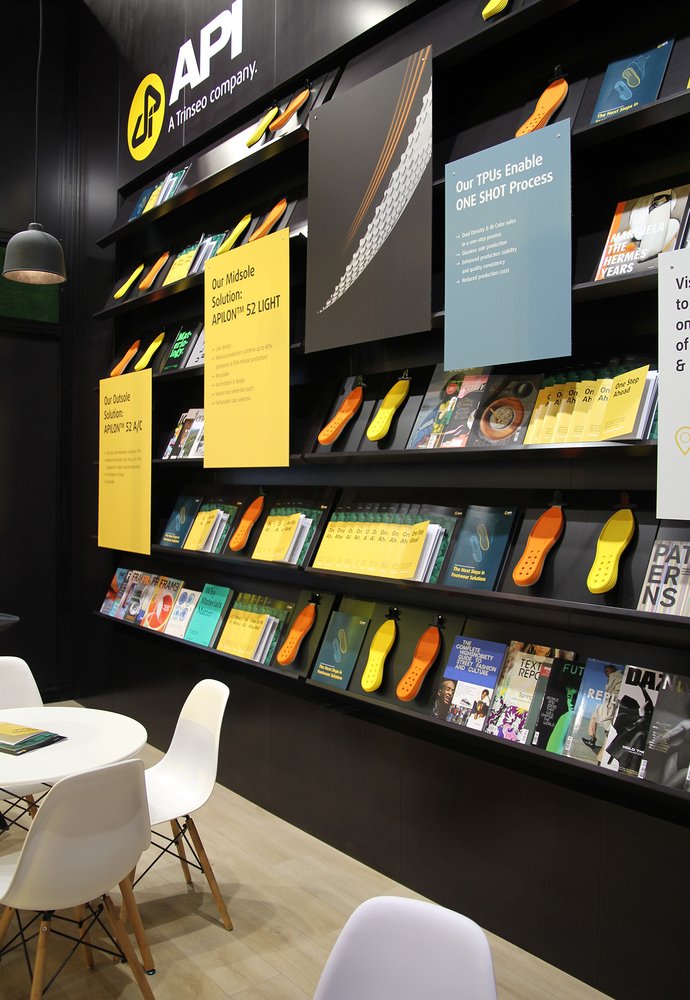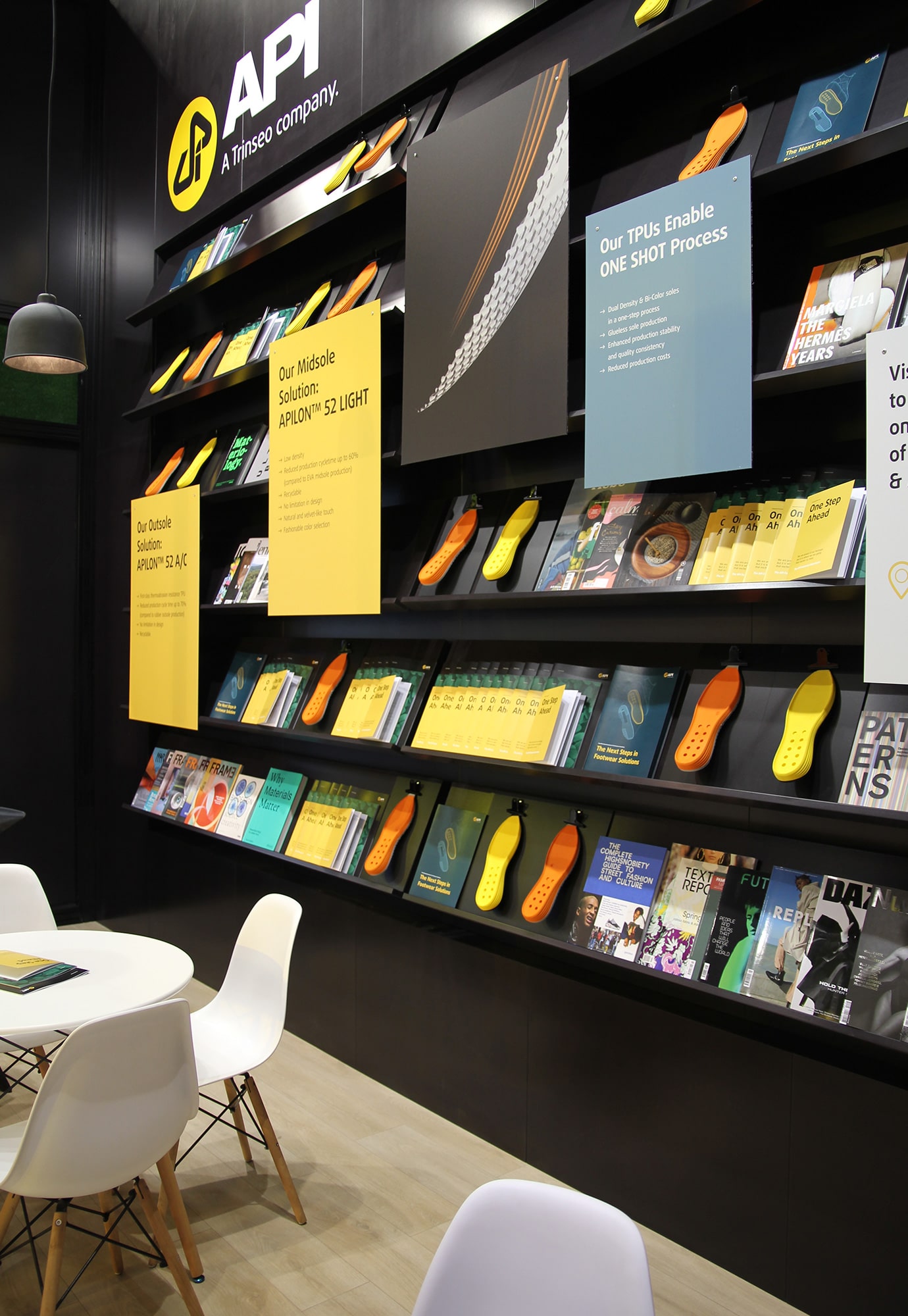 One step ahead
The stand invited visitors to take a look at the offer from Api - A Trinseo Company in relaxed surroundings. Brochures informing about the new one-shot method for the production of shoe soles were placed right next to fashion and lifestyle magazines inviting you to leaf through over a cup of coffee.
In addition to the stand design, we also contributed the brochures and the trade fair communication in the form of invitations and newsletters.