Back to overview
Shit Flow Diagram Platform
Deutsche Gesellschaft für Internationale Zusammenarbeit (GIZ)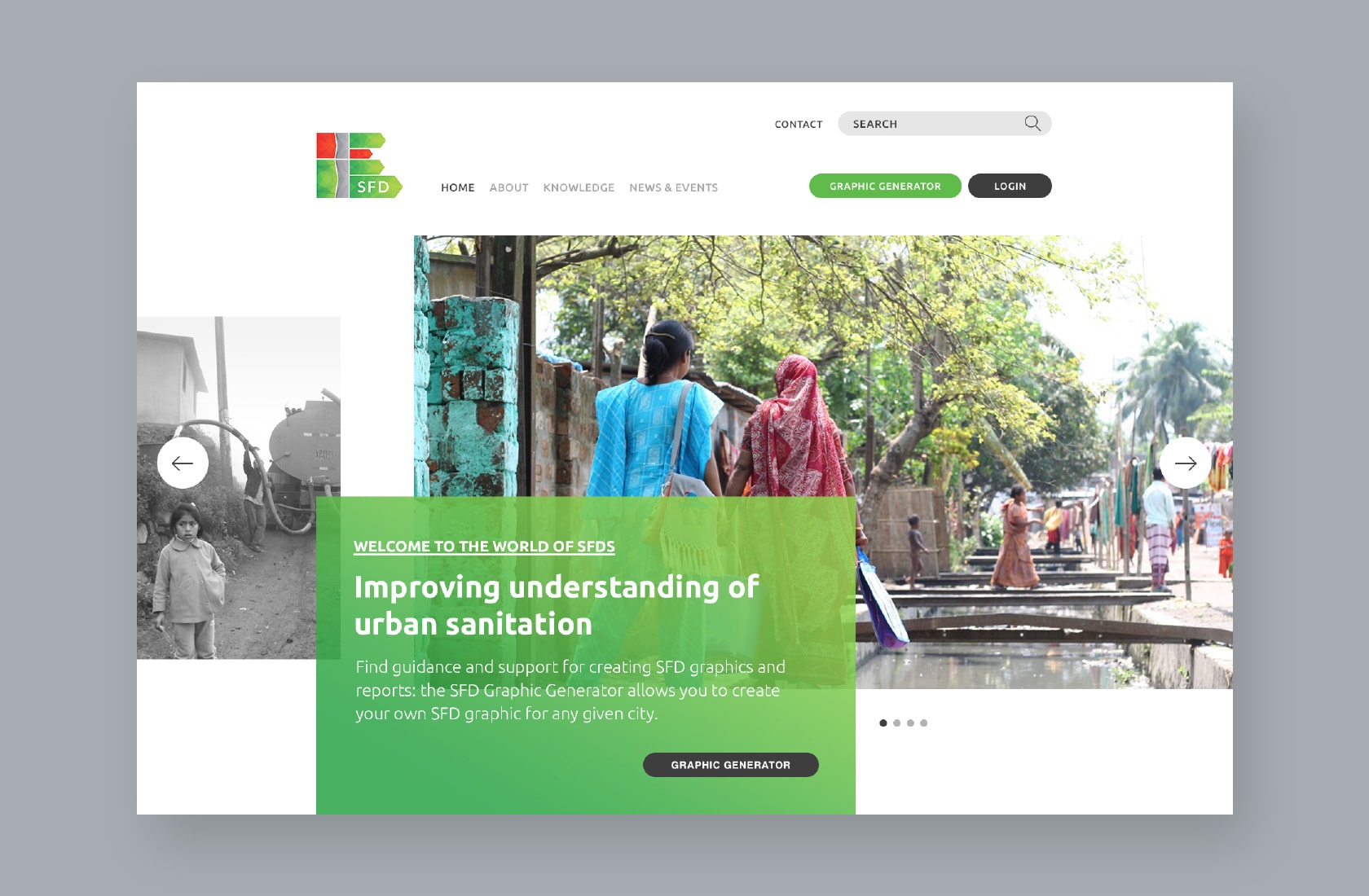 Shit Flow, what?
No, there's no typo here. The German Society for International Cooperation (GIZ) is actually working on so-called Shit Flow Diagrams (SFD). These can be used to investigate how excrement flows through a city and how this process can be optimized. Clean water and adequate sanitation are essential for healthy ecosystems and a secure livelihood.
By creating the SFD website, we have helped GIZ bring a simple tool for improving sanitation out into the world.


Customer

Deutsche Gesellschaft für Intern. Zusammenarbeit (GIZ)

Service

Research & Analysis
Conceptual Idea Development
User Interface Design (UI)
User Experience Design (UX)
Webdesign
Content Management System (CMS)
Measurement & Analytics
Technical Consulting
Web Development
Technical Concept
Software Architecture

Year

2018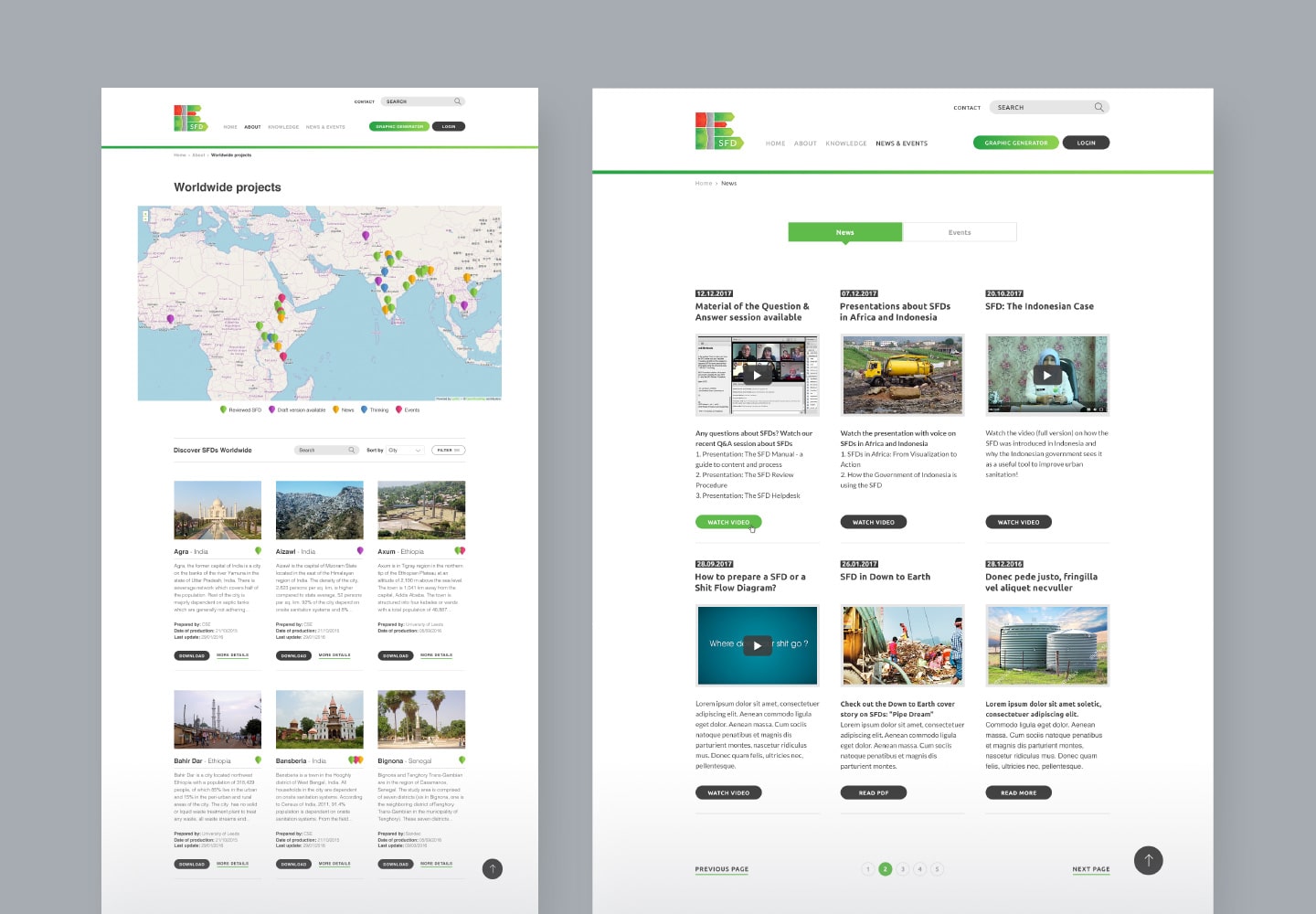 A first step towards providing adequate sanitation services in urban areas is to monitor the sanitation service chain.

SFD Website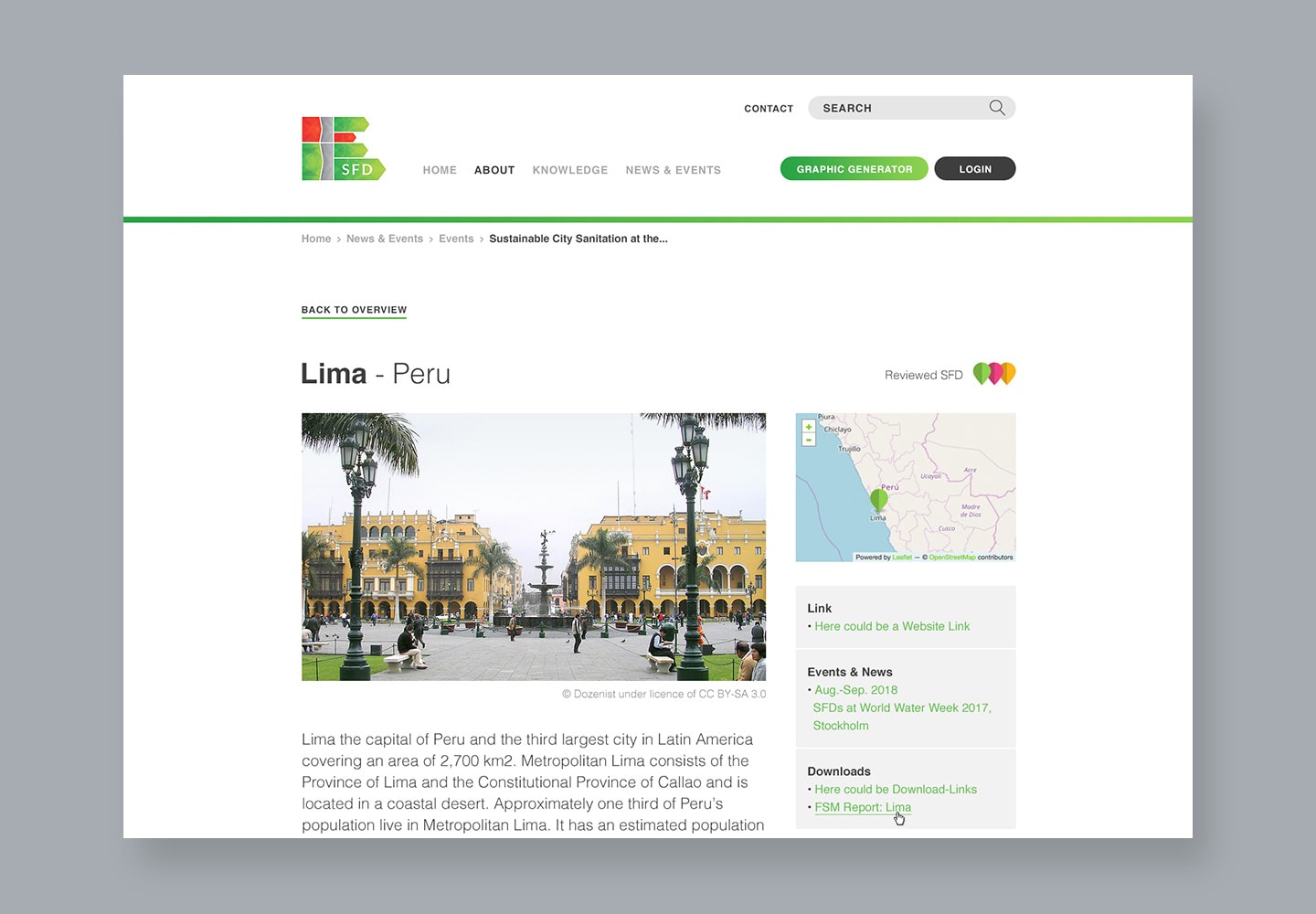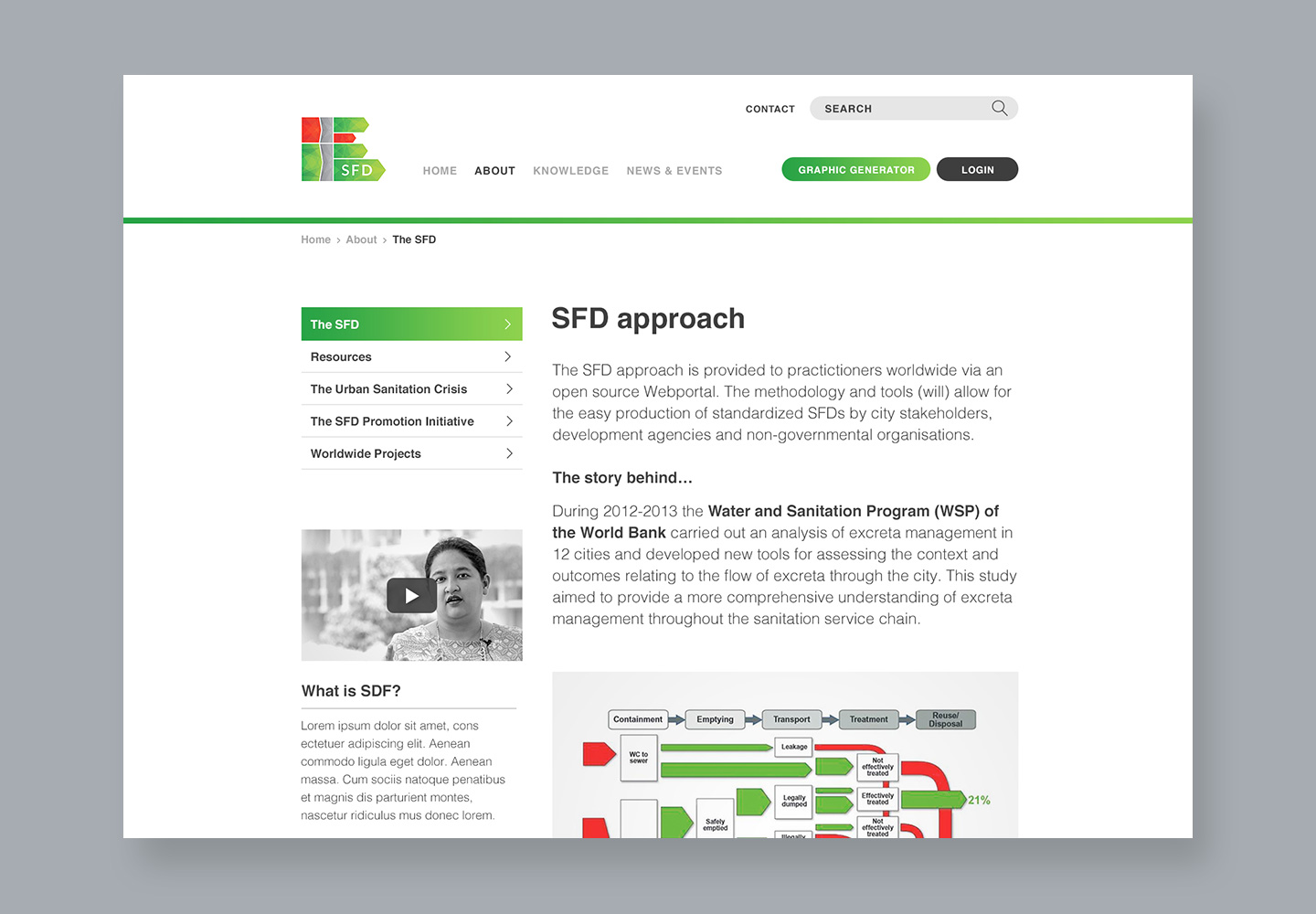 Up-to-date thanks to CMS
The website explains the importance of a regulated medical supply and forwards interested parties quickly to the SFD Generator. When programming the site, we opted for a CMS-based concept so that our customer could adapt the content himself at any time. Thus, the information on the SFD project is always up-to-date and the processes are kept short.