The easy way of planning your finances
Standard Life offers a wide range of solutions for planning financial provision for old age. The highlight product are the Standard Life MyFolios, which can be individually adapted to different goals and living conditions. But many people still shy away from saving plans – even though their savings could grow significantly when invested in a fund-based MyFolio on a long-term. In order to make this clear to Standard Life customers, we have developed a simple online tool: the MyFolio calculator.
Customer

Standard Life

Service

Webdesign
UX Development
Web Development
Measurement & Analytics
Technical Consulting
Database Design
User Interface Design (UI)
User Experience Design (UX)

Year

2018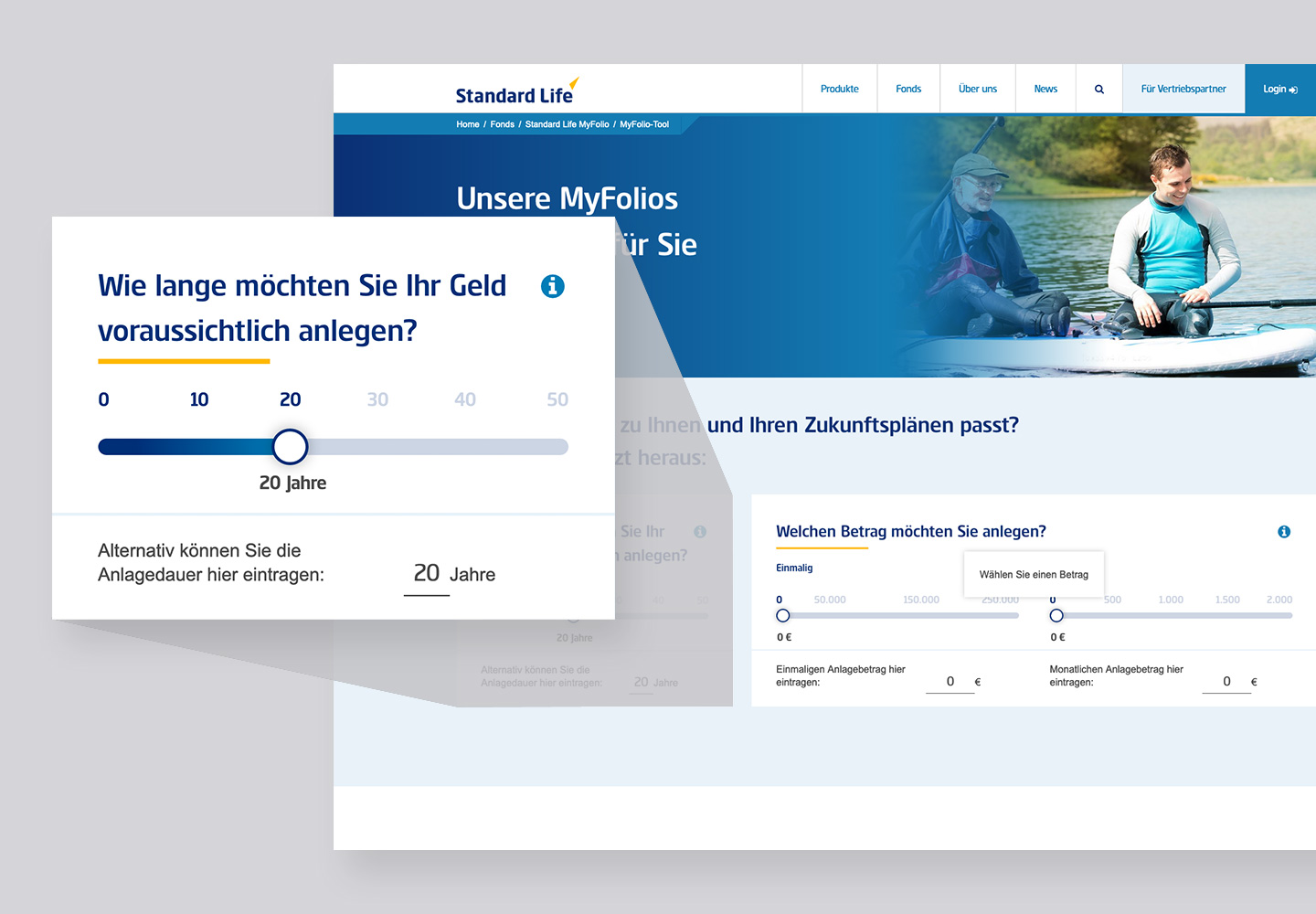 To make the MyFolios more tangible, we've put all our money on gamification. With the help of HTML5, CSS3, PHP and various JavaScript functions, we created a tool that is equally useful for customers and brokers.

Sebastian, Developer at Orange Hive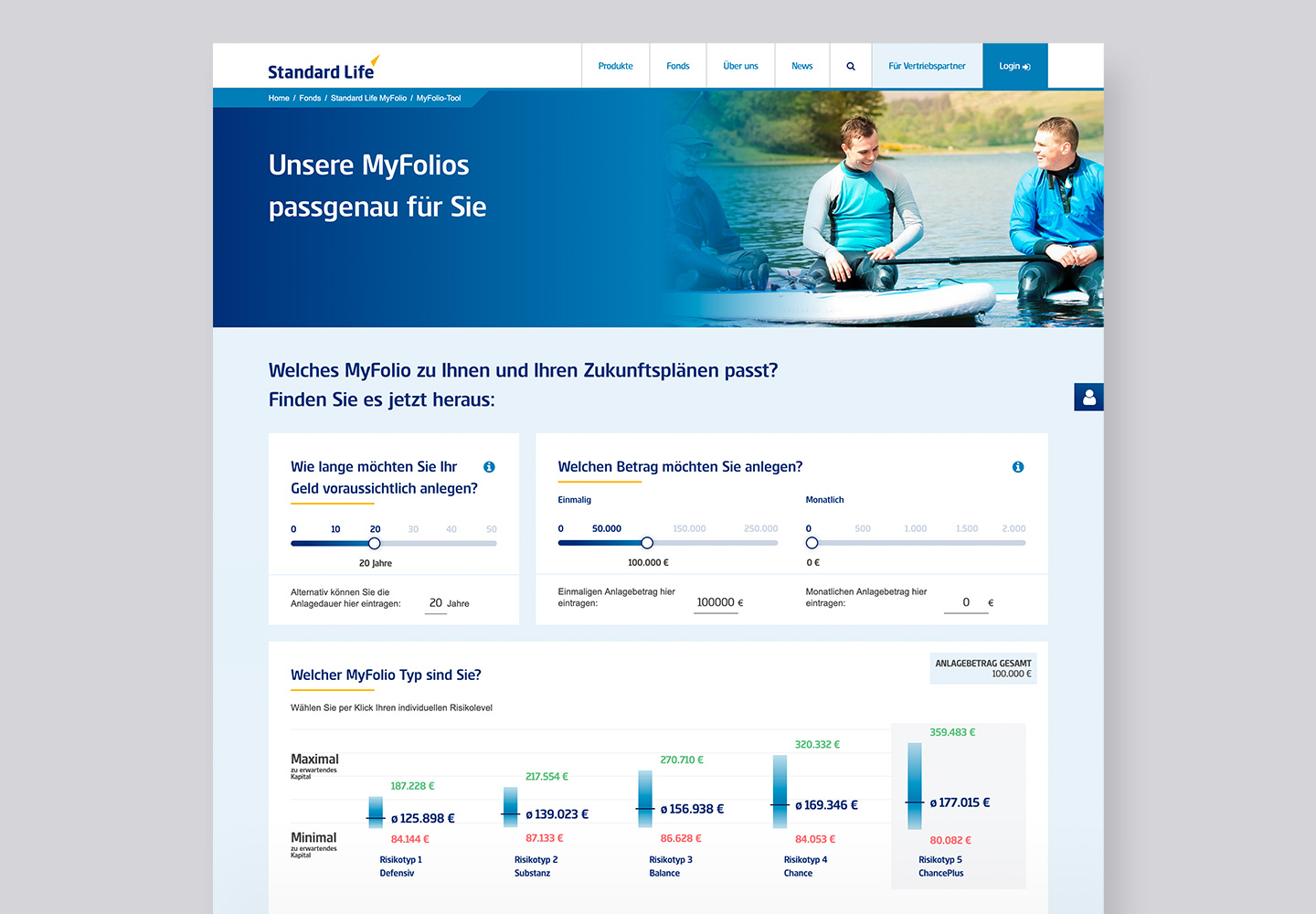 The crystal ball for financial planning
To take a look into the future, you only have to move a few easy-to-use sliders on the MyFolio calculator. The customers can playfully find out how the parameters duration, savings sum and investment rhythm affect the returns of their potential investment. A graphic shows the results - and not only persuades, but also facilitates the selection of the right MyFolio product.
The tool is actively used by both clients and insurance brokers to visualize investment plans. Since it was specially developed for smartphones, Standard Life brokers are particularly happy to use it directly in their consultation.