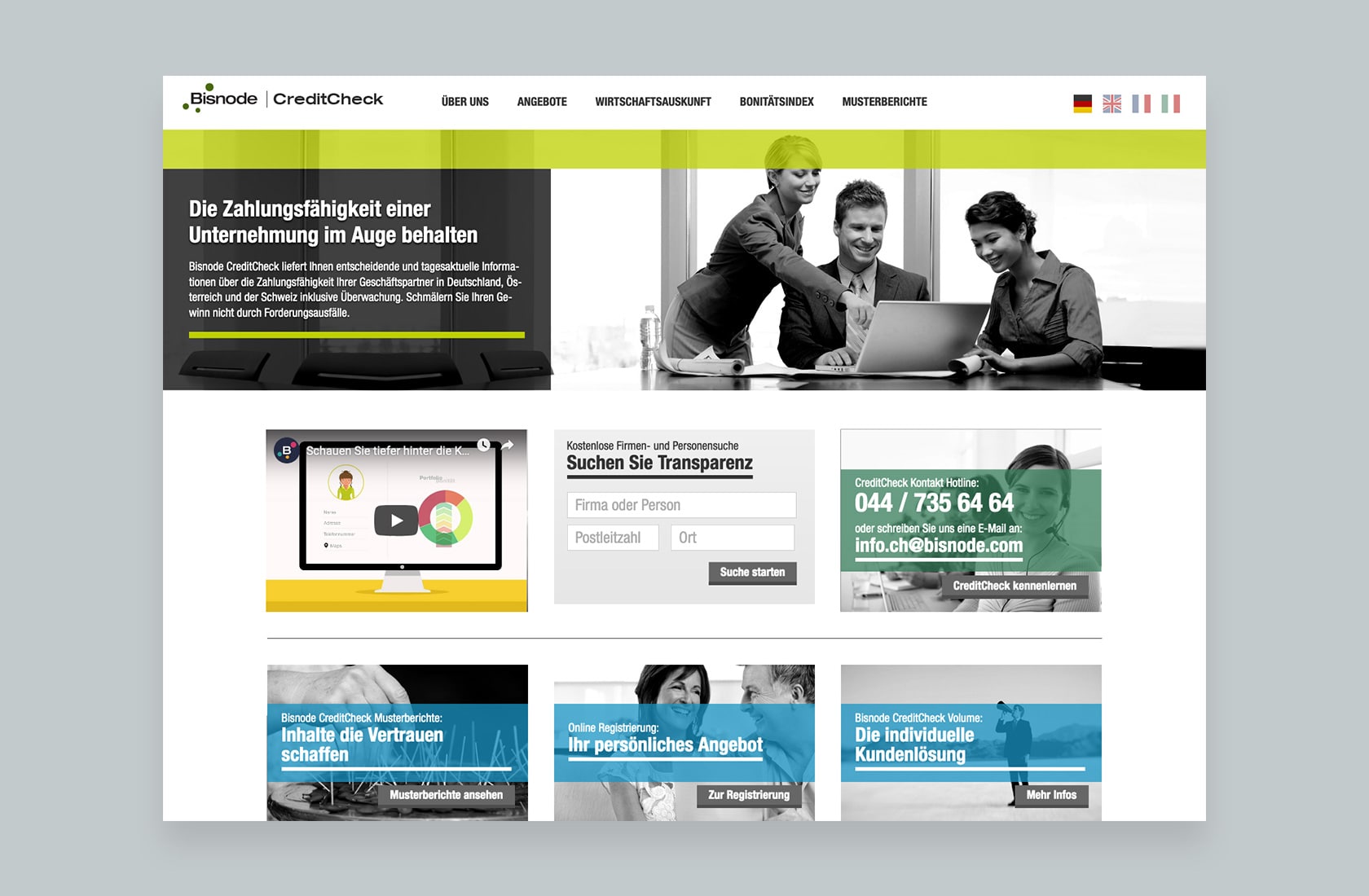 Credit assessment online
Bisnode CreditCheck enables companies to check the creditworthiness of their business partners in Switzerland, Germany and Austria. The portal accesses the largest company database in the D-A-CH region and thus obtains reliable business information.
We designed and programmed the CreditCheck page for Bisnode. A special focus was on flawless operation and structuring of content. The most important thing comes first - in the interest of the user.
Customer

Bisnode

Service

Web Development
Technical Concept
UX Development
Measurement & Analytics
Database Design
Technical Consulting
Software Architecture

Year

2009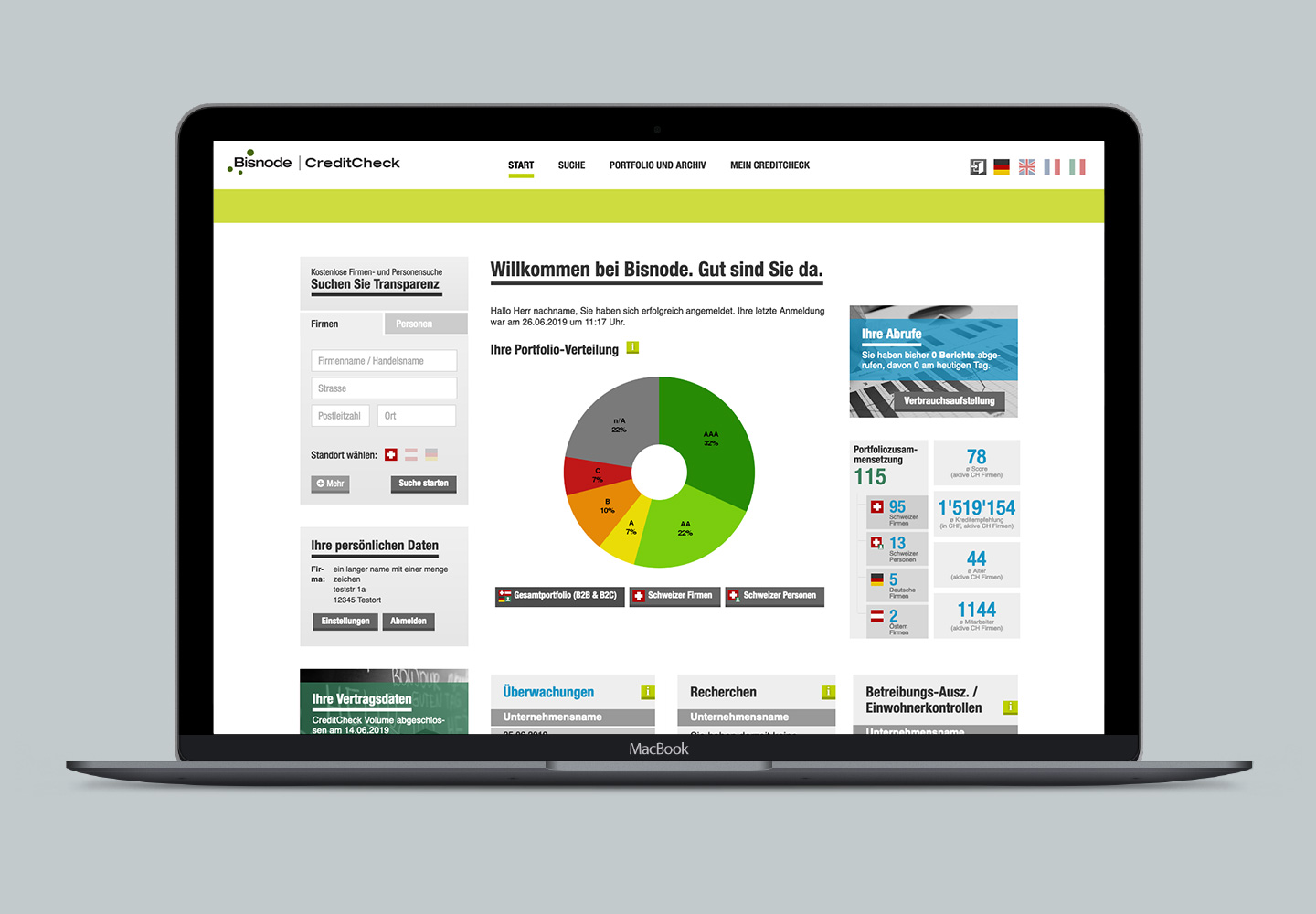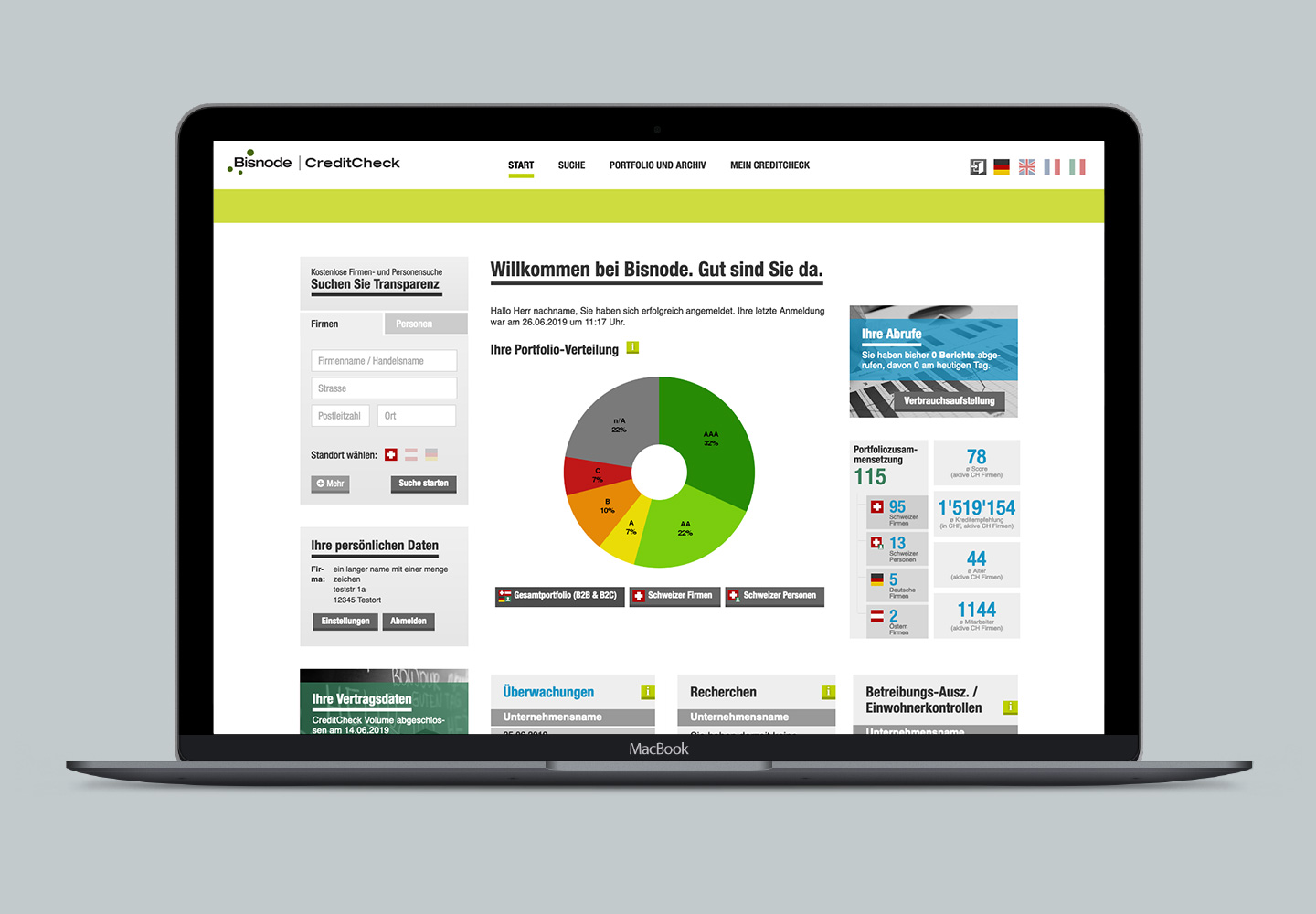 Bisnode CreditCheck has deliberately been ergonomically designed. At no time does the system present you with an operating hurdle.

Bisnode CreditCheck Website