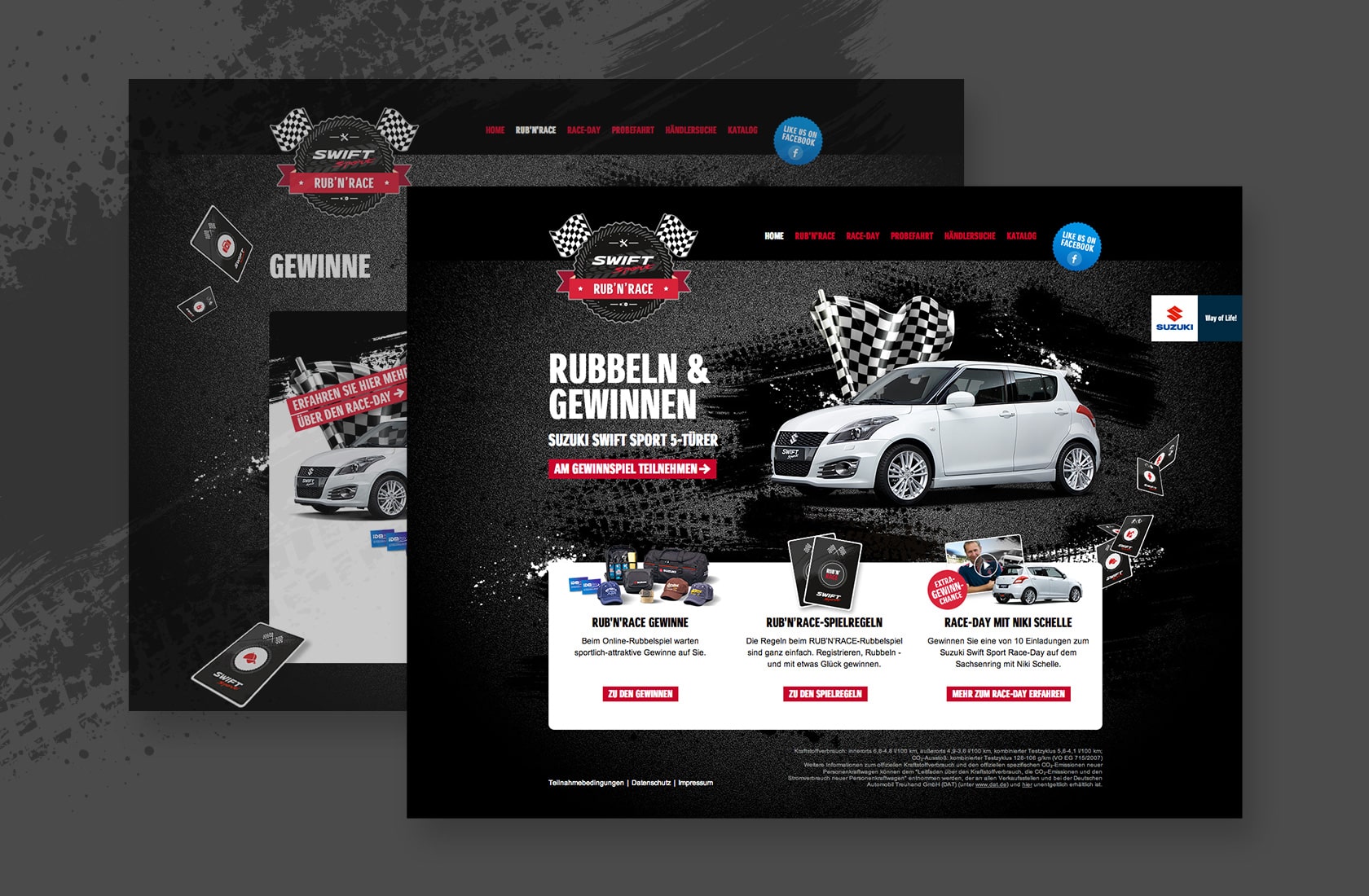 Rub the scratchie and win!
Sporty, fast, stylish - the Suzuki Swift Sport comes with a lot of attractive features. In order to promote these characteristics to customers and car dealers alike, we have developed the Rub'n'Race competition together with Suzuki. The integrated campaign took place online and offline and attracted with a playful implementation and a huge jackpot.
Customer

Suzuki

Service

Creative Concept
Brand Communication
Copywriting
Social Media
Webdesign
Web Development
Messaging
Design
Illustration
Video
Editorial Work

Year

2014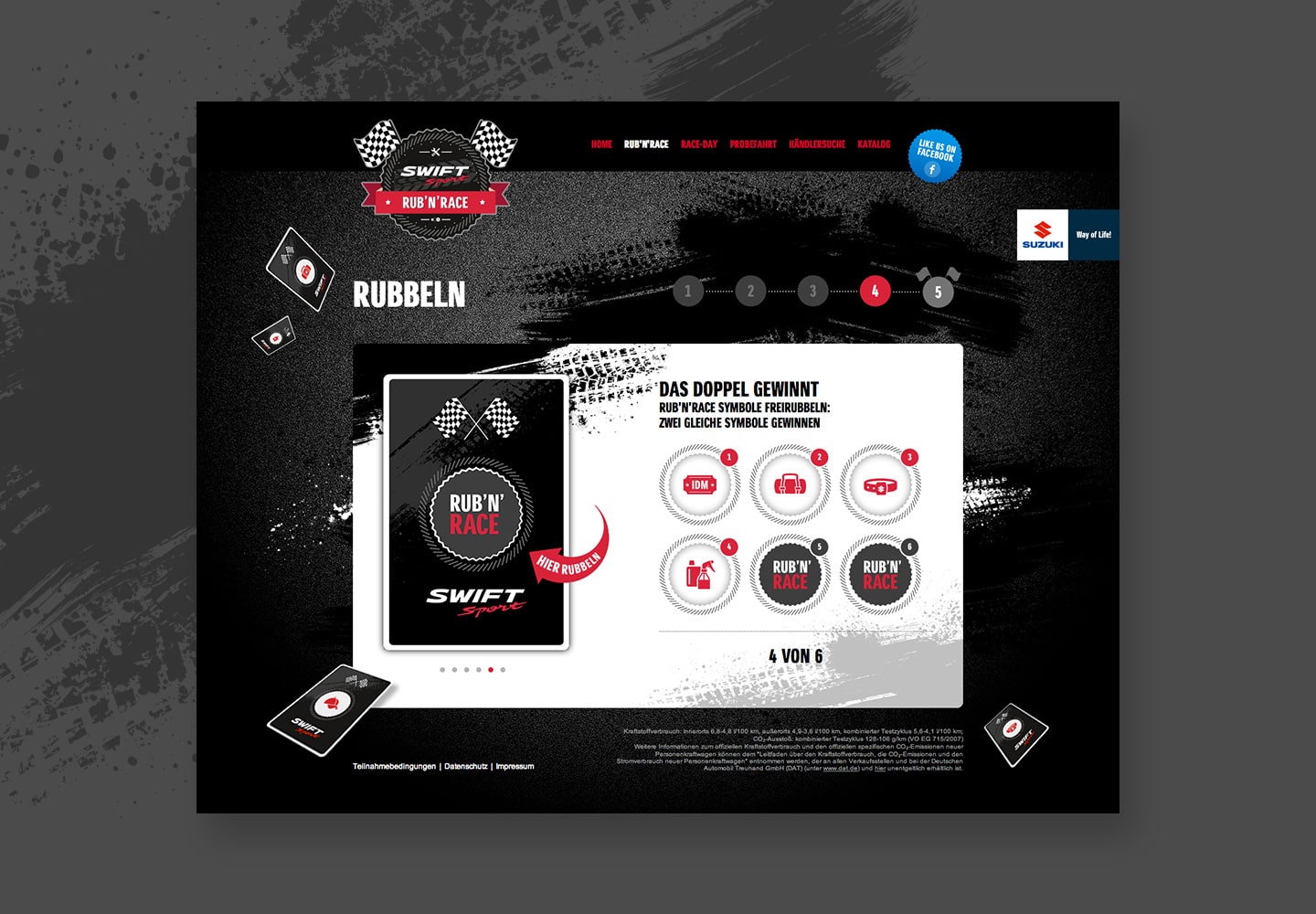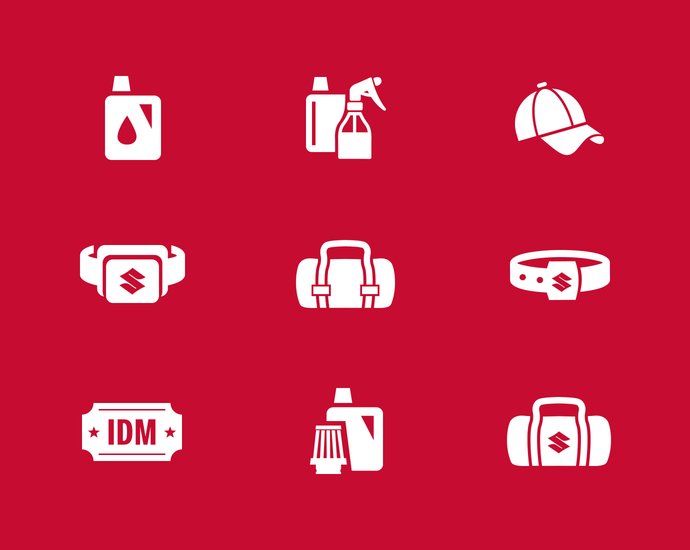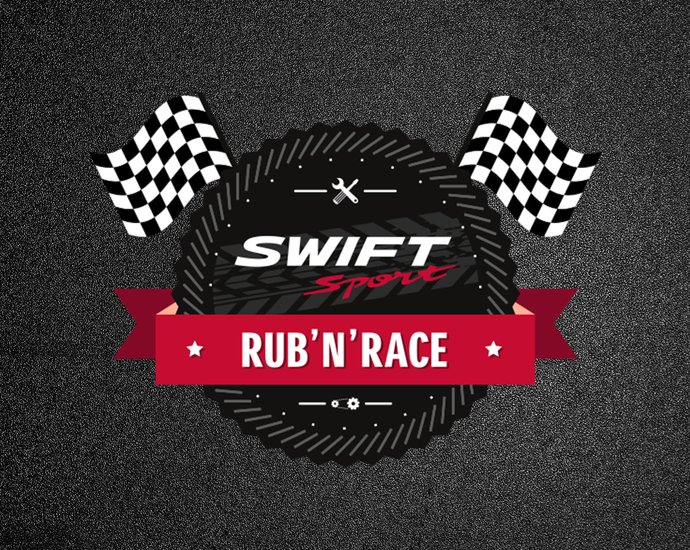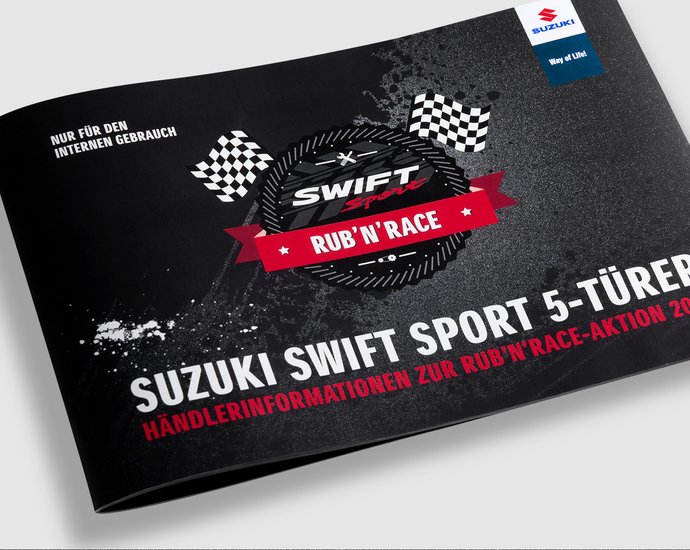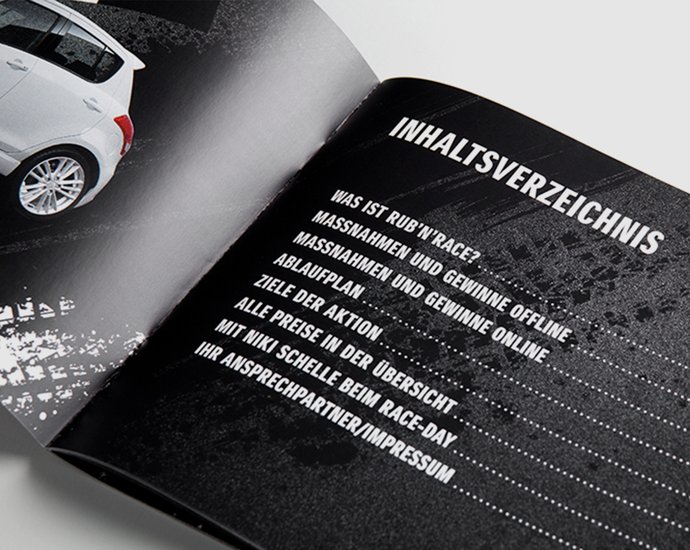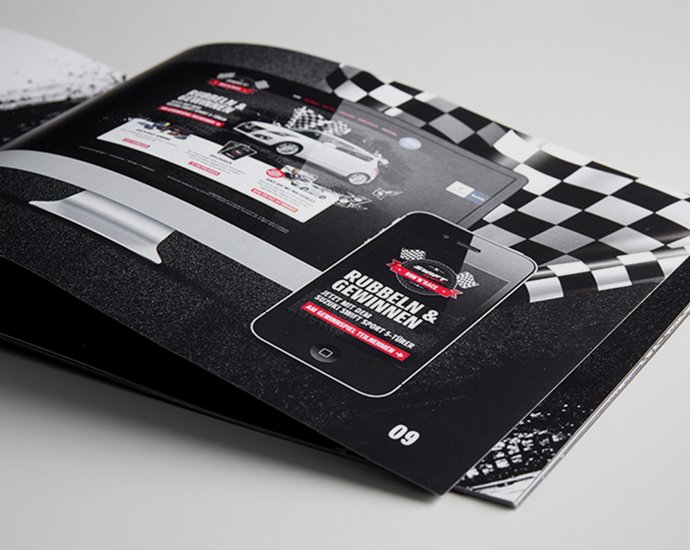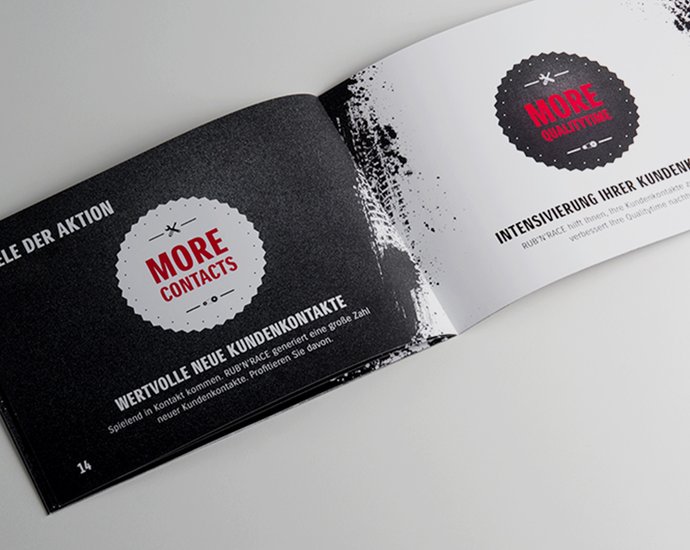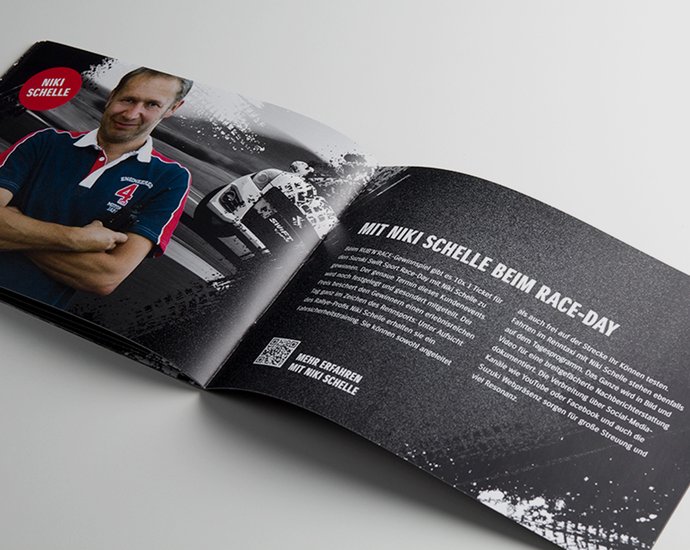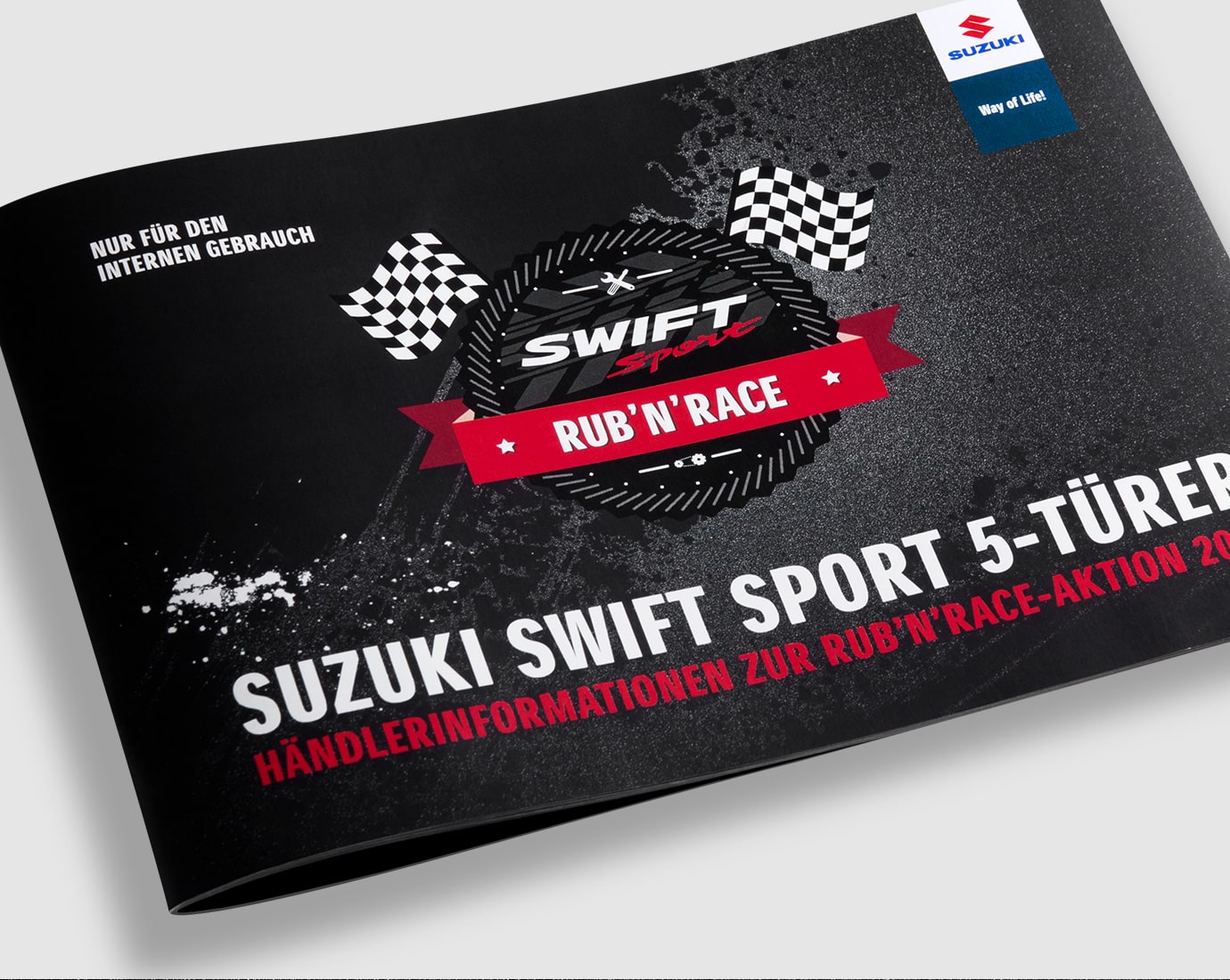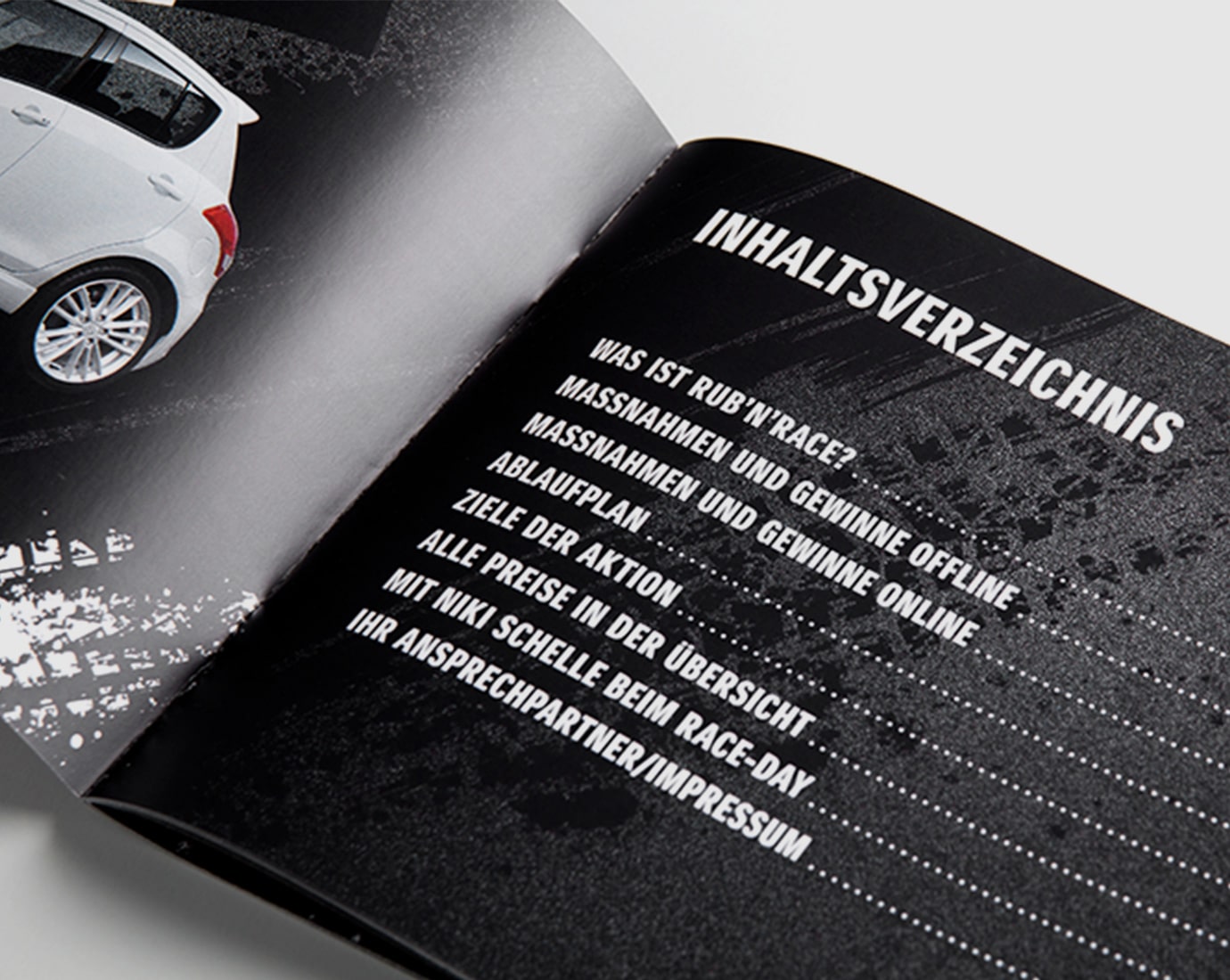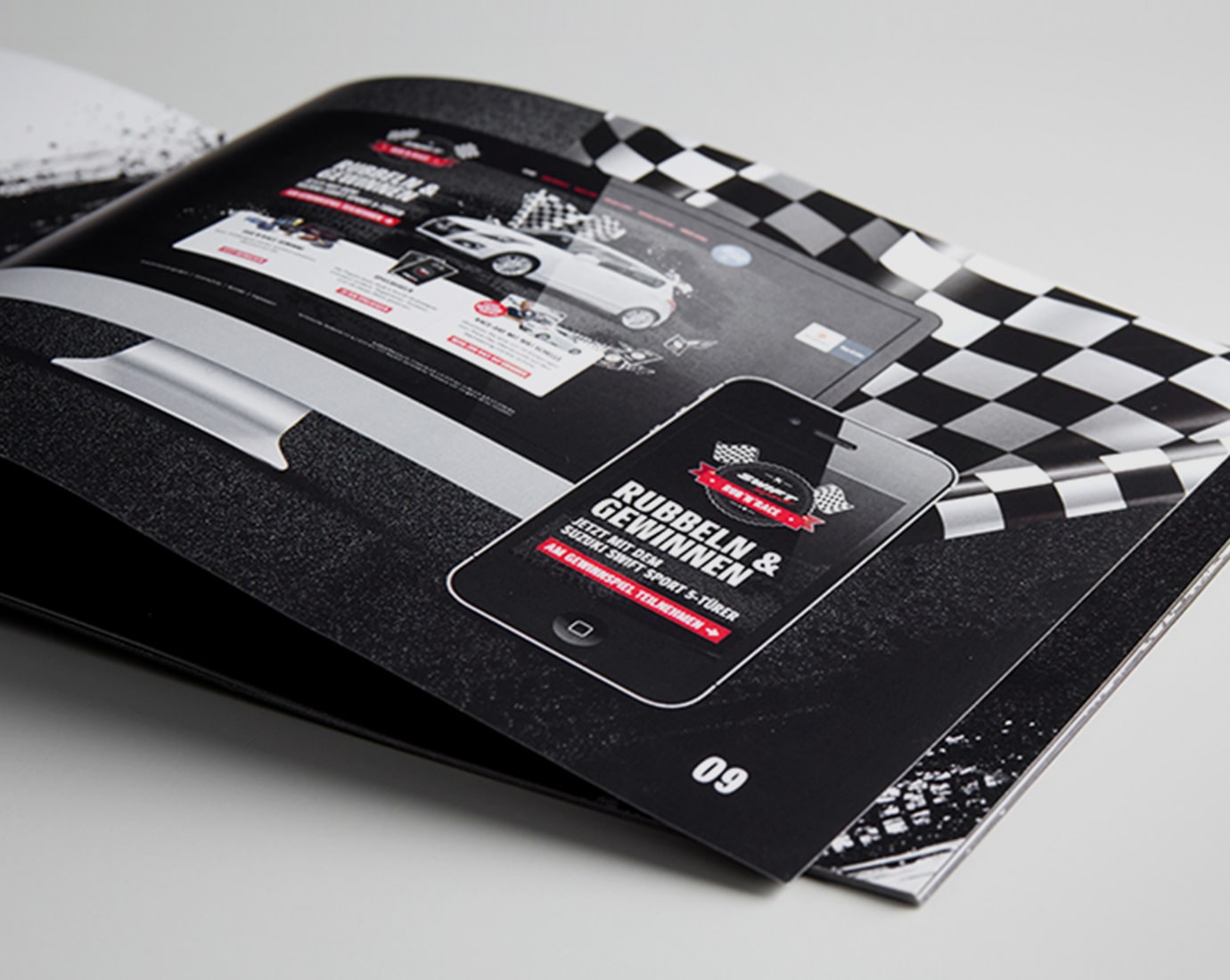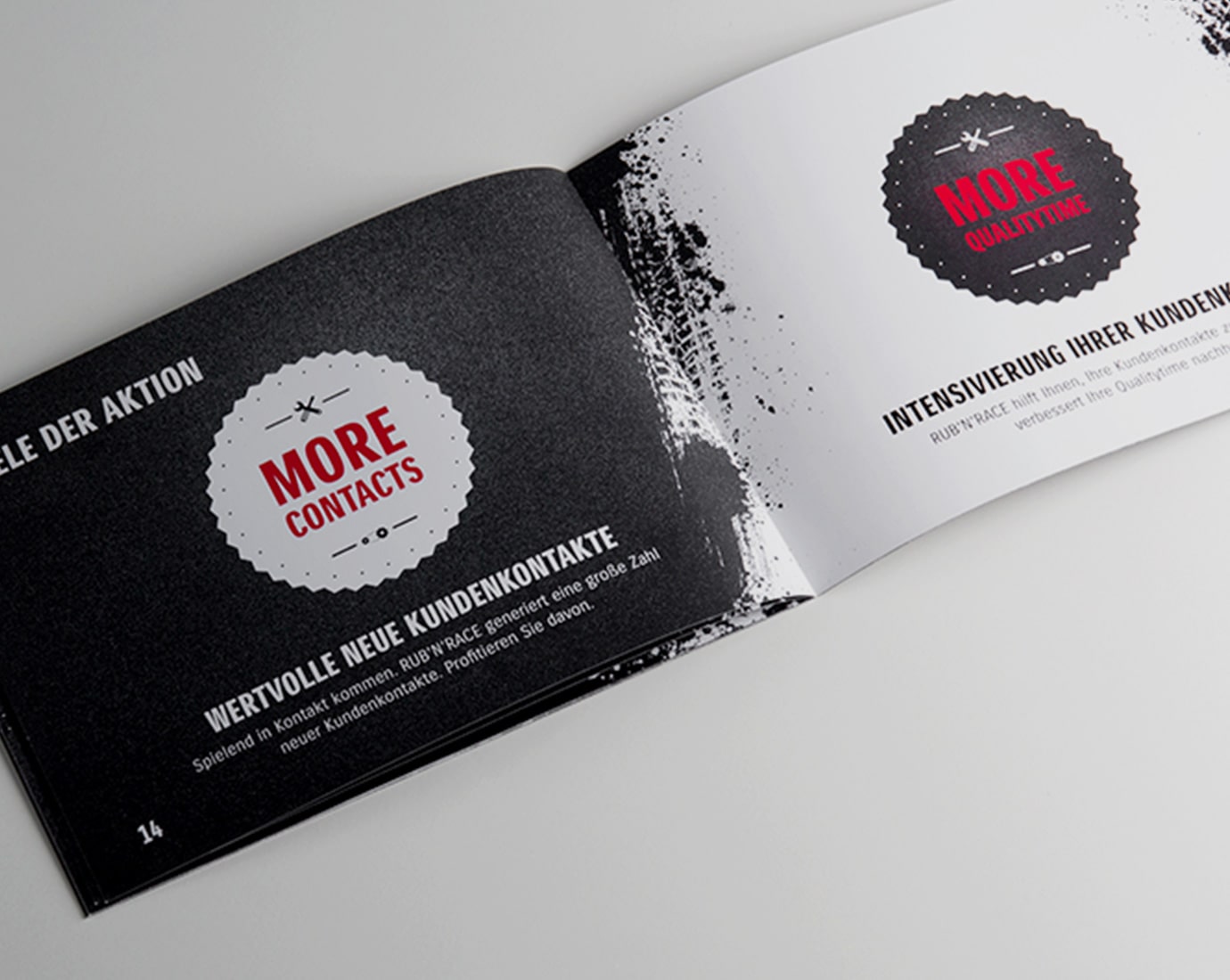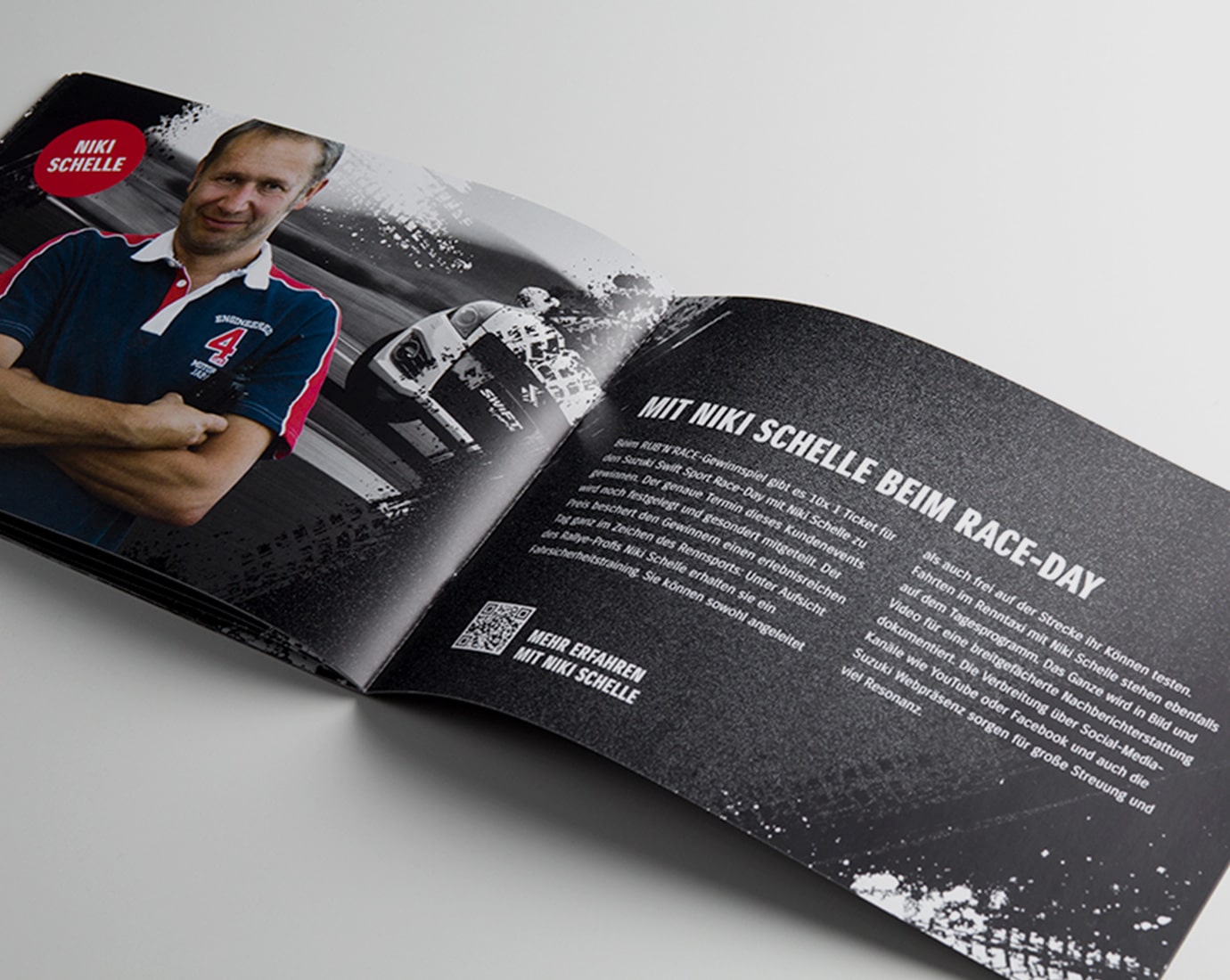 The beauty of a fully integrated campaign is that we always have the bigger picture in mind and get to design the full process.

Franzi, Senior Art Director at Orange Hive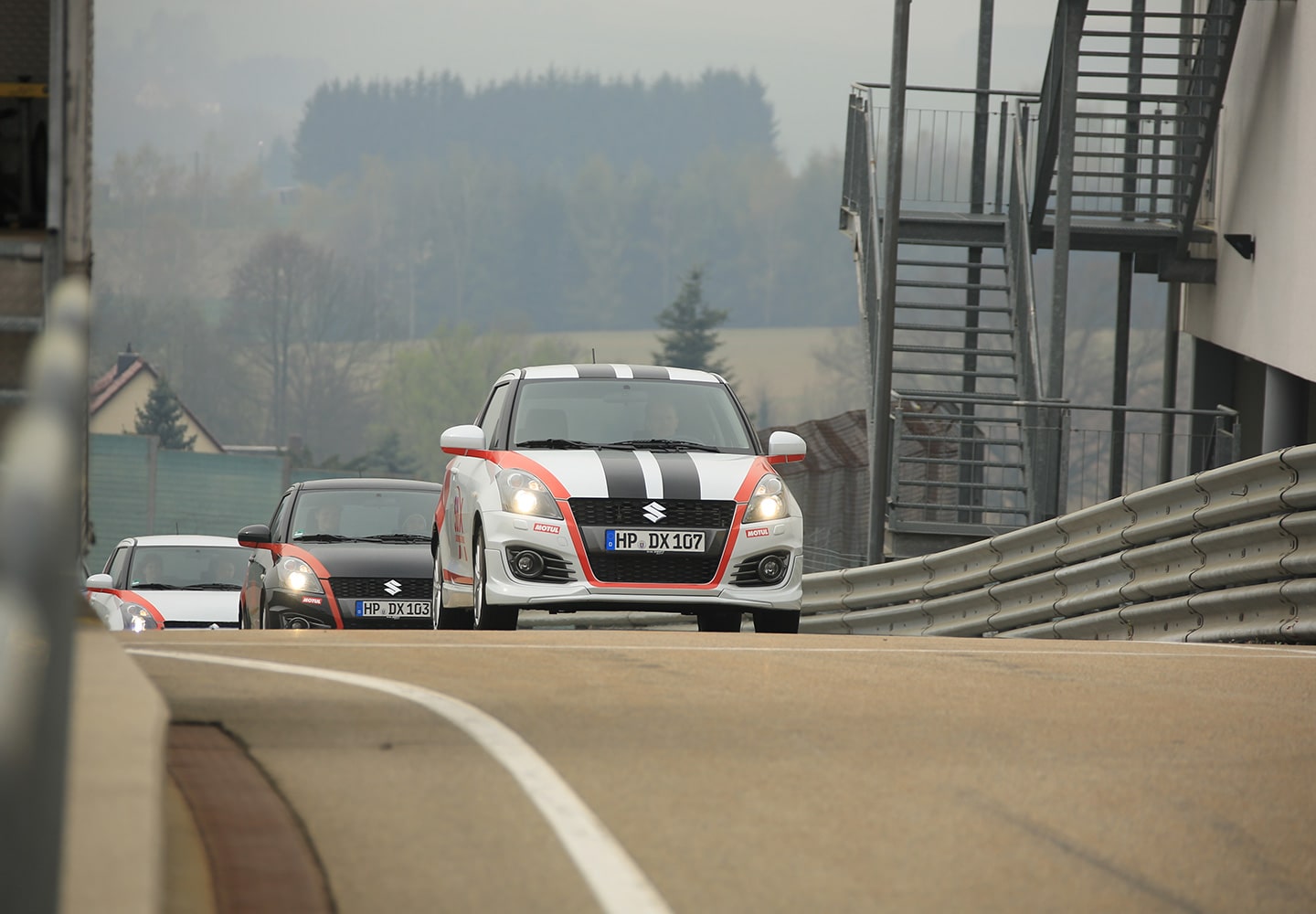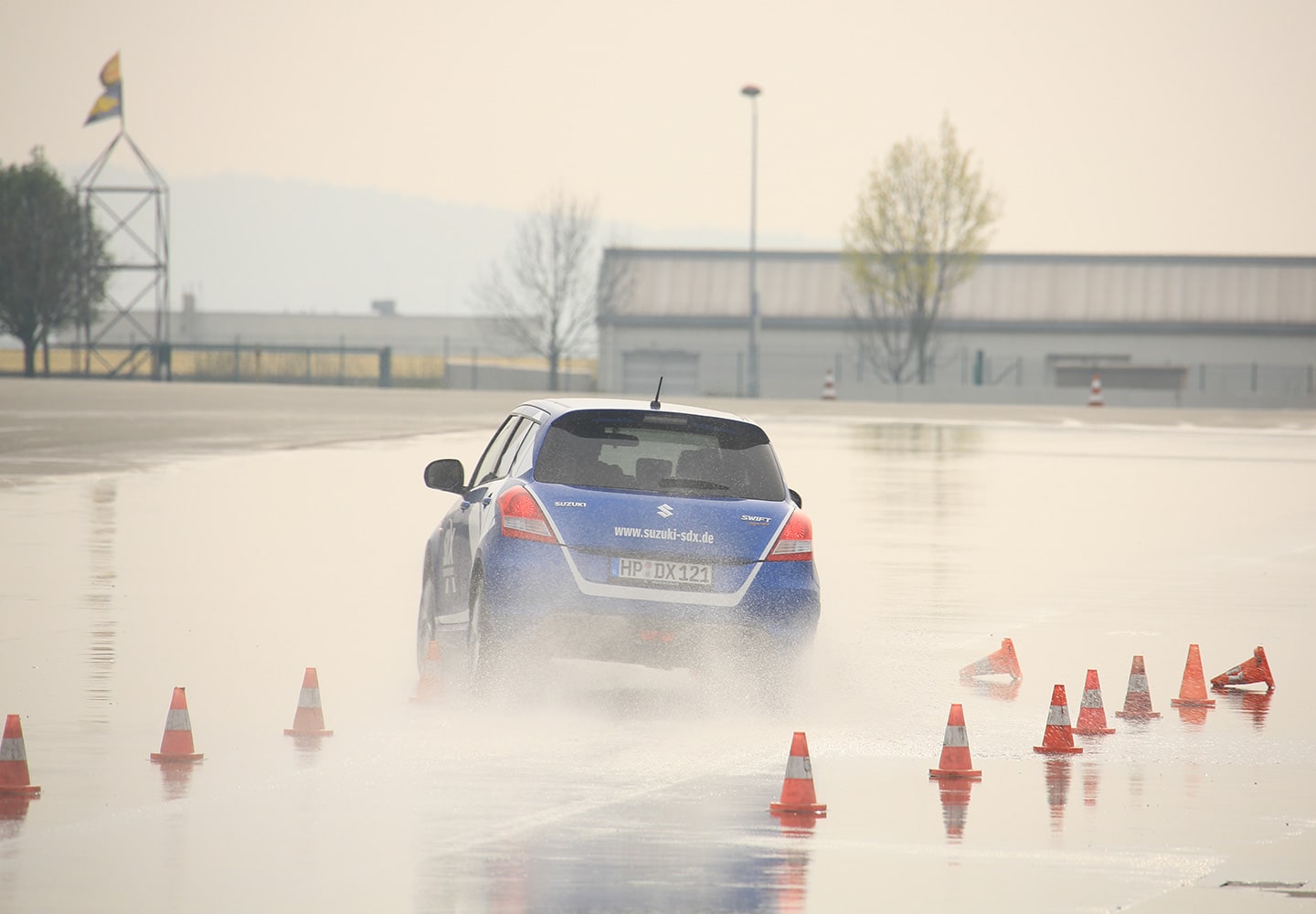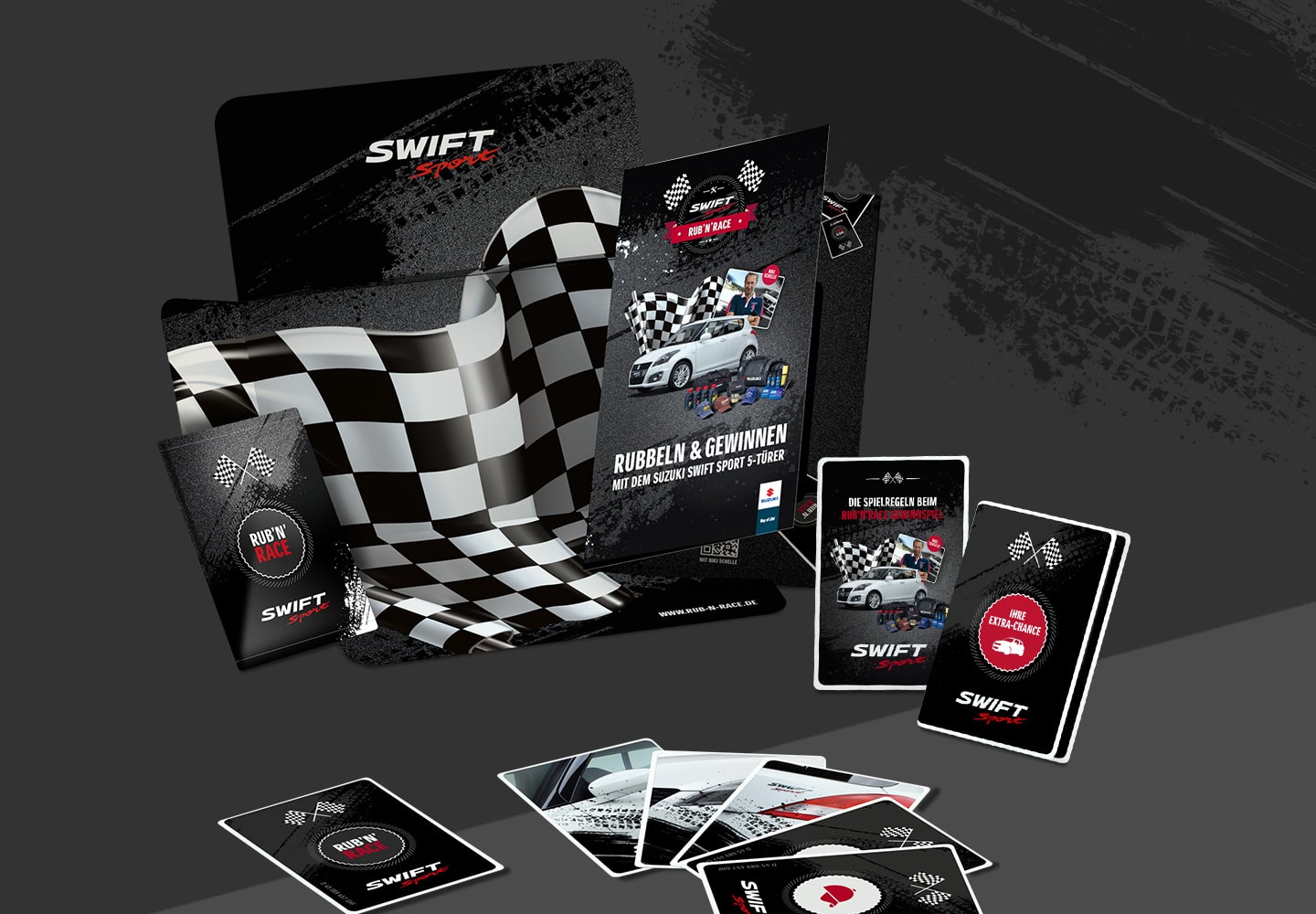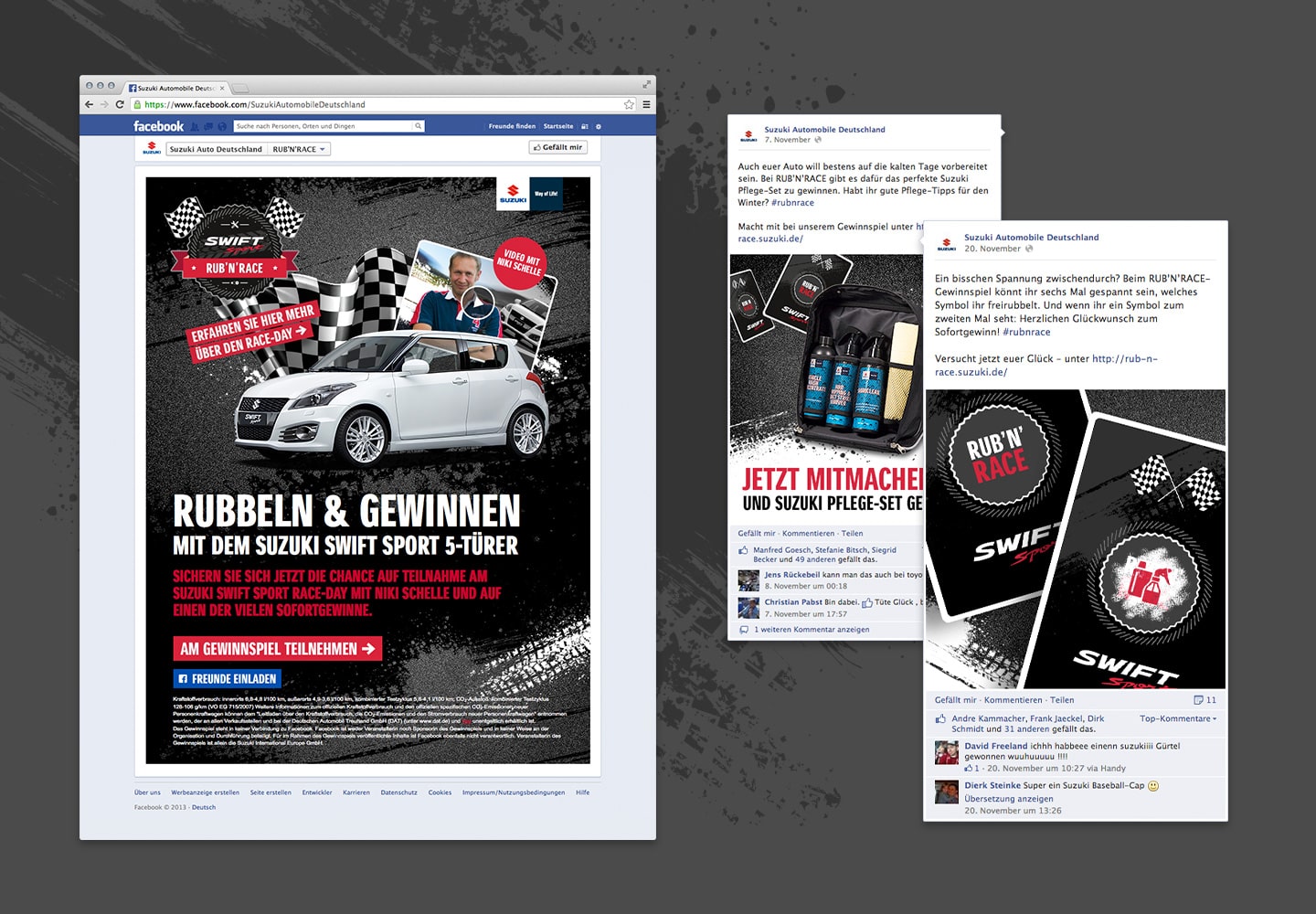 Out-of-home, web, racetrack!
In order to attract maximum attention, we marketed Rub'n'Race on all channels. Dealers were provided with out-of-home advertising and informative brochures, customers received well-designed print products with the look and feel of the campaign and found advertising postings on the web. The customers were then able to reveal a digital scratchie on the campaign landingpage. And with a little luck, the main prize was hidden behind it: a Race Day at the Sachsenring.
We took over the complete implementation and organization of the campaign - starting with the conception, the implementation of the text and the design including the key visual, up to the programming of all online media and the coordination of the print production.