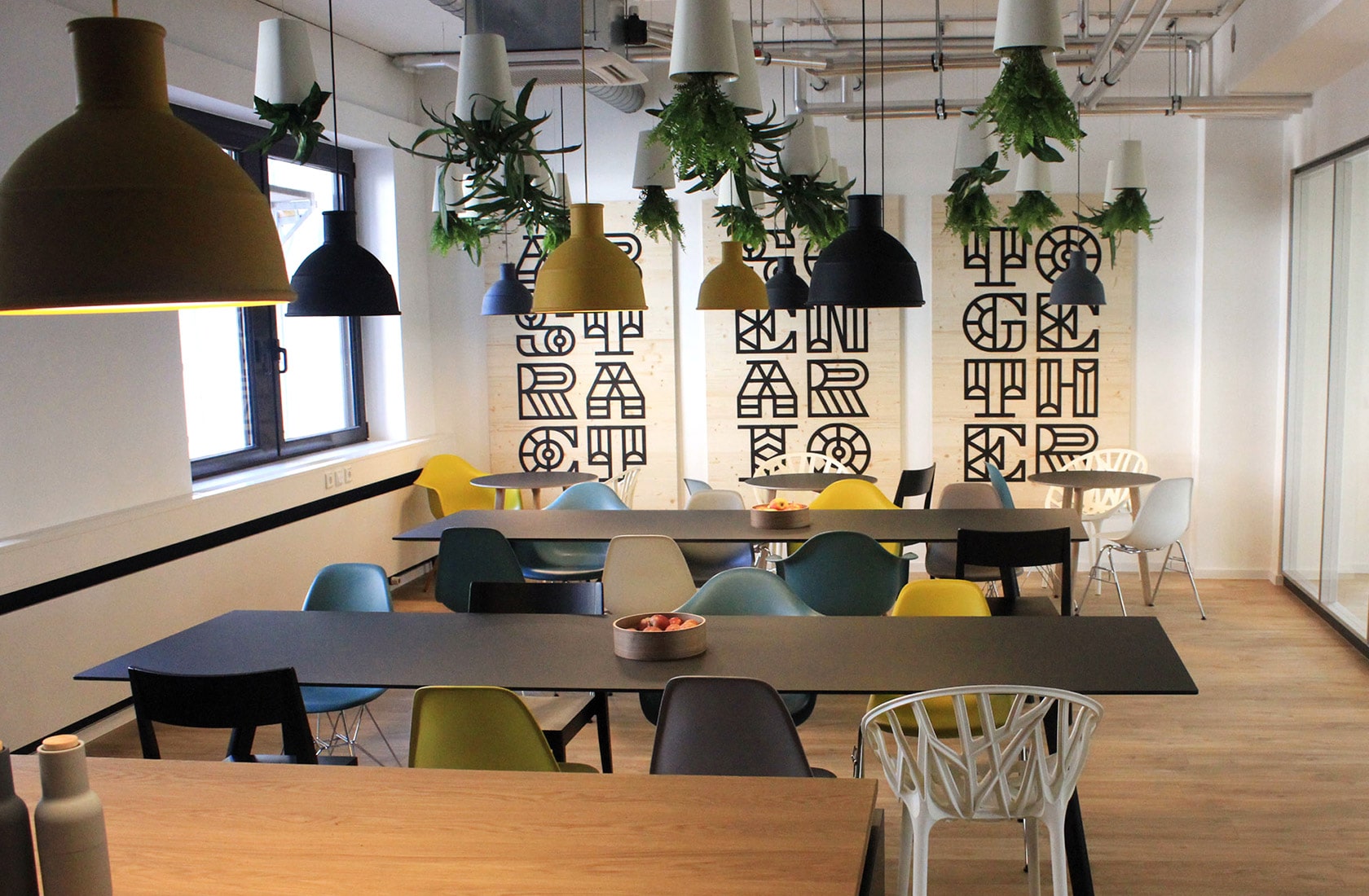 A space for growth and innovation
Innovation needs space and an inspiring ambience. For good ideas and efficient work. We are familiar with this, and – no doubt – we were given the opportunity to design Trinseo's new Frankfurt office. Our customer's team moved to a new and larger office space and we were able to realize an urban, modularly expandable office design for a continuously growing number of employees.
Customer

Trinseo

Service

Creative Concept
Brand Design
Illustration
Interior Design
Environmental Design
CNC Milling
Photography
Murals
Linocut
Custom Typography
Laser Engraving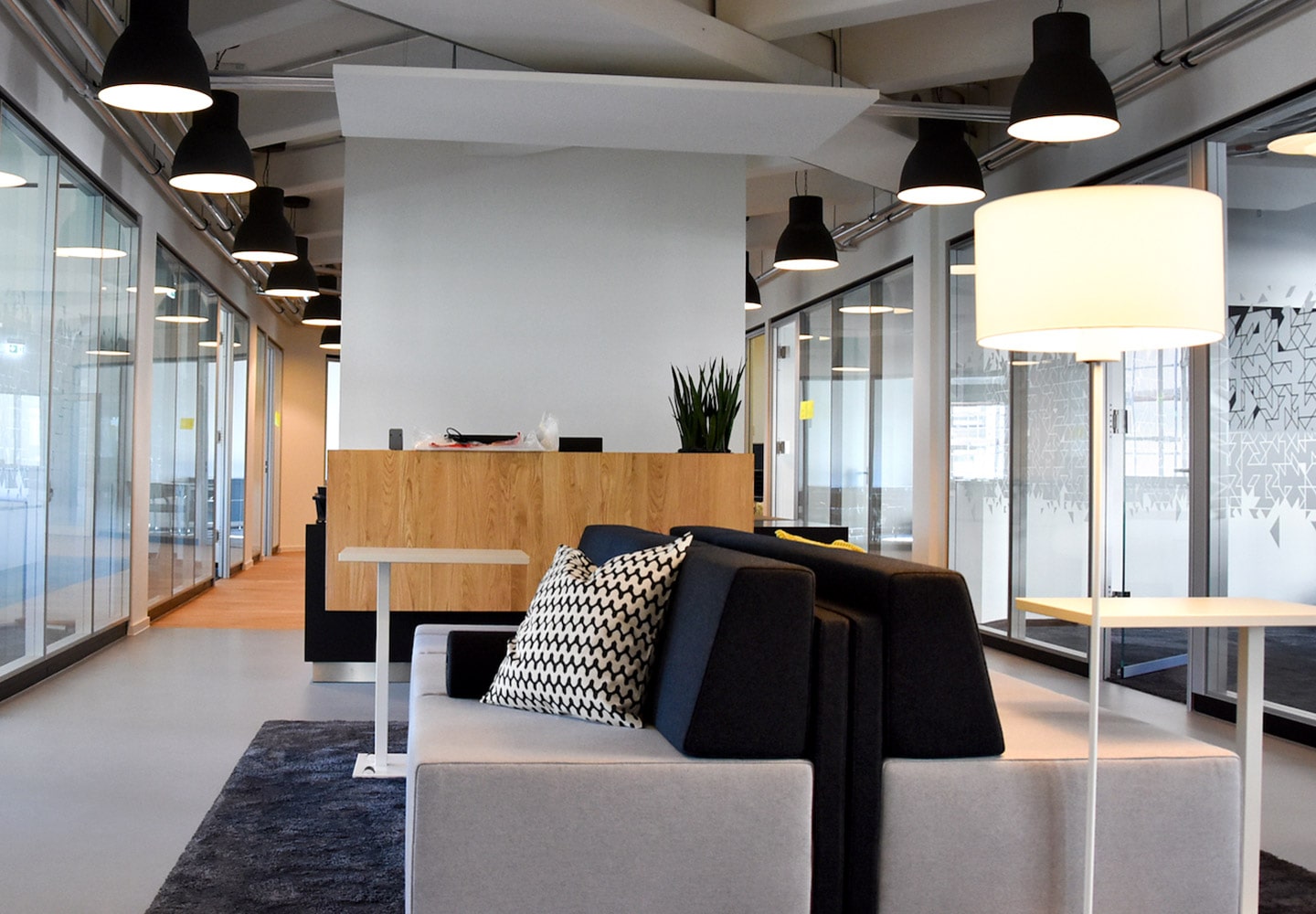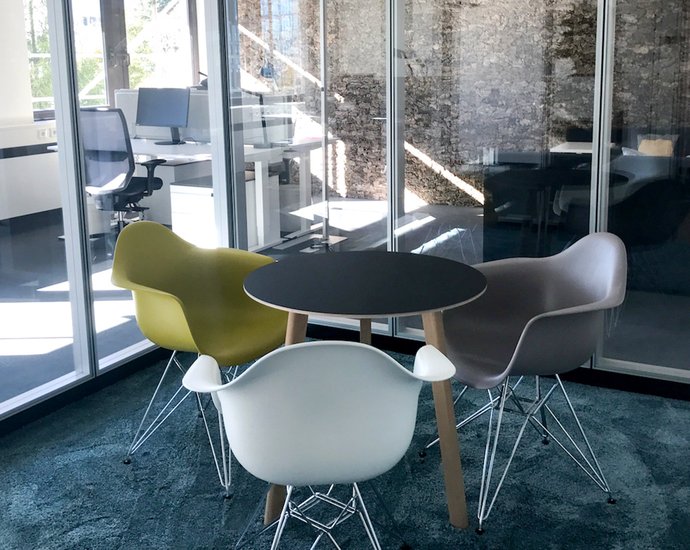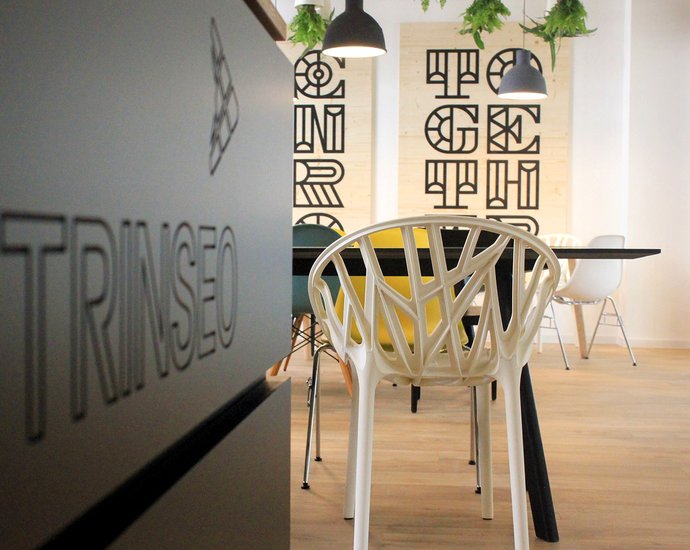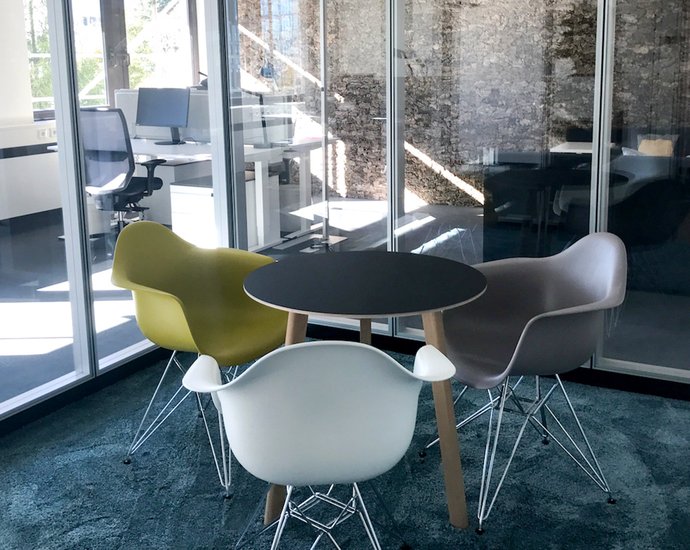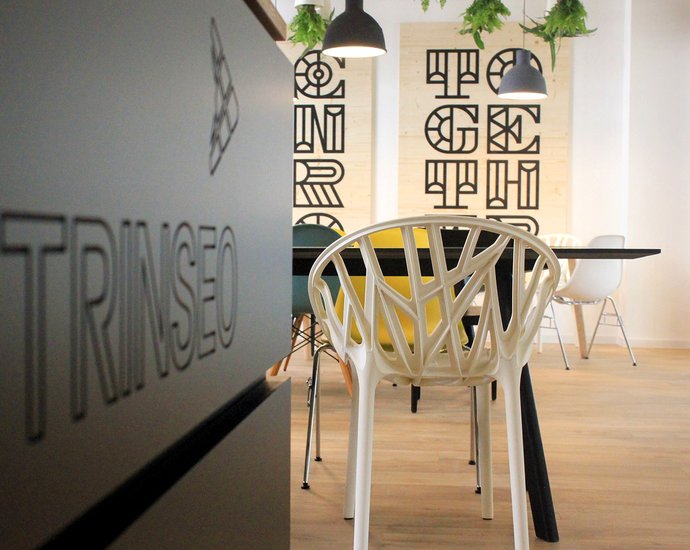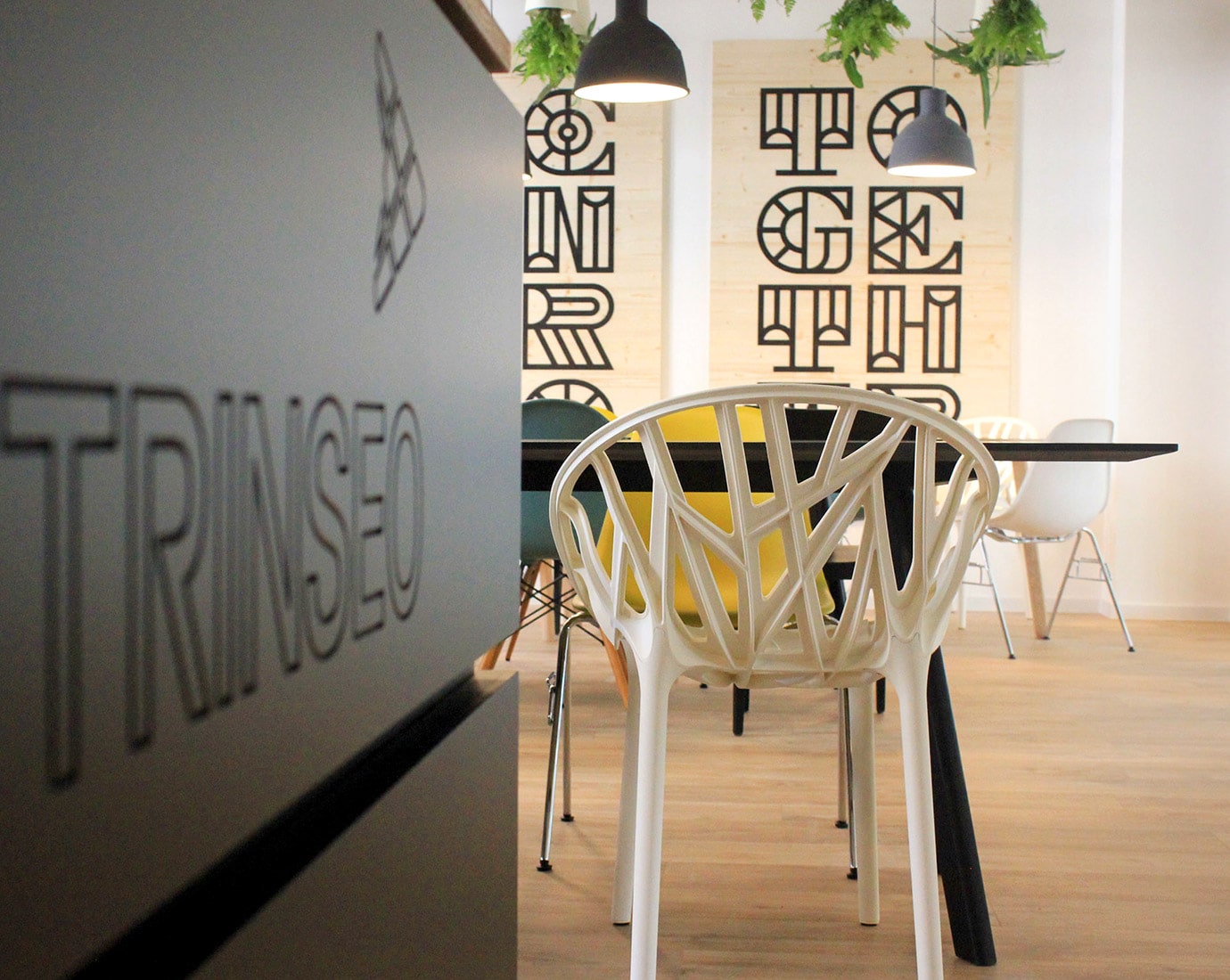 Our new work space encourages innovative thinking and supports our business strategy of being an innovation leader in Europe and beyond.

Marjolein Groeneweg, Marketing Communication Leader, Trinseo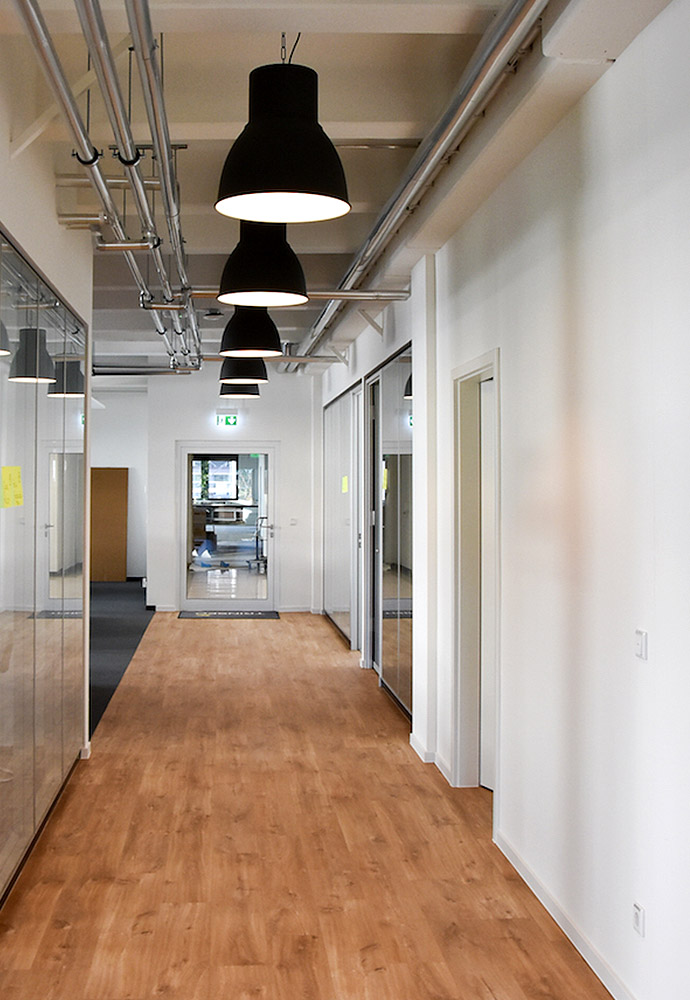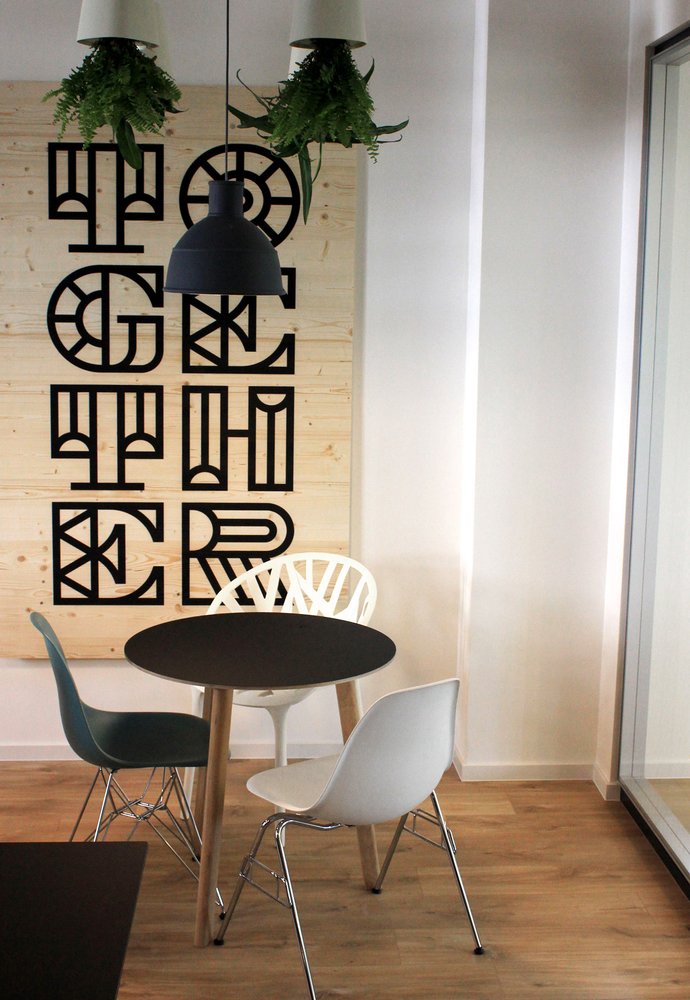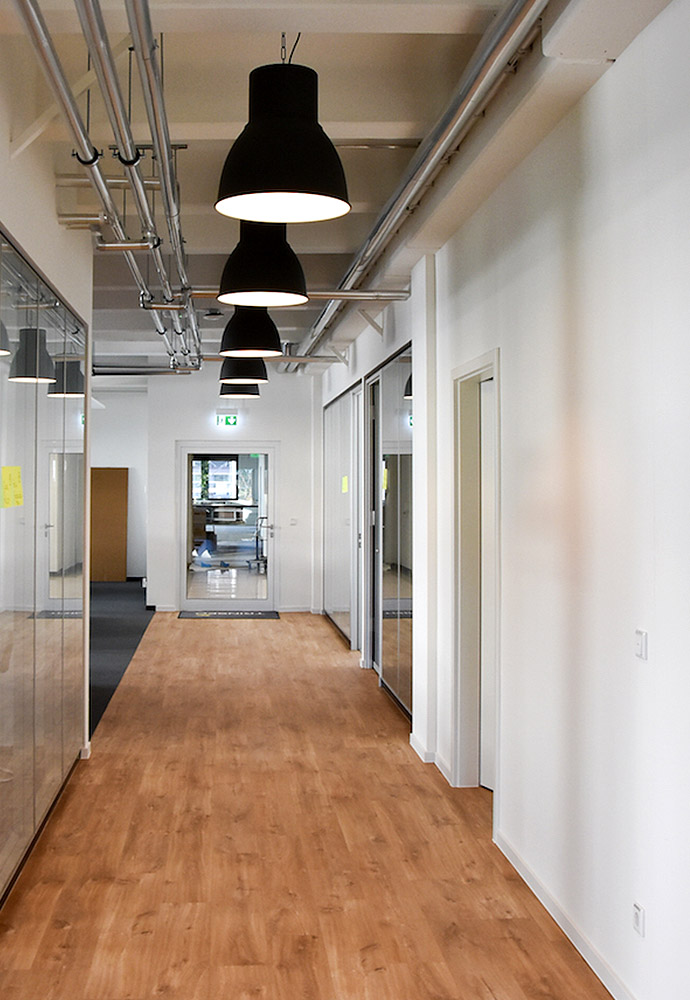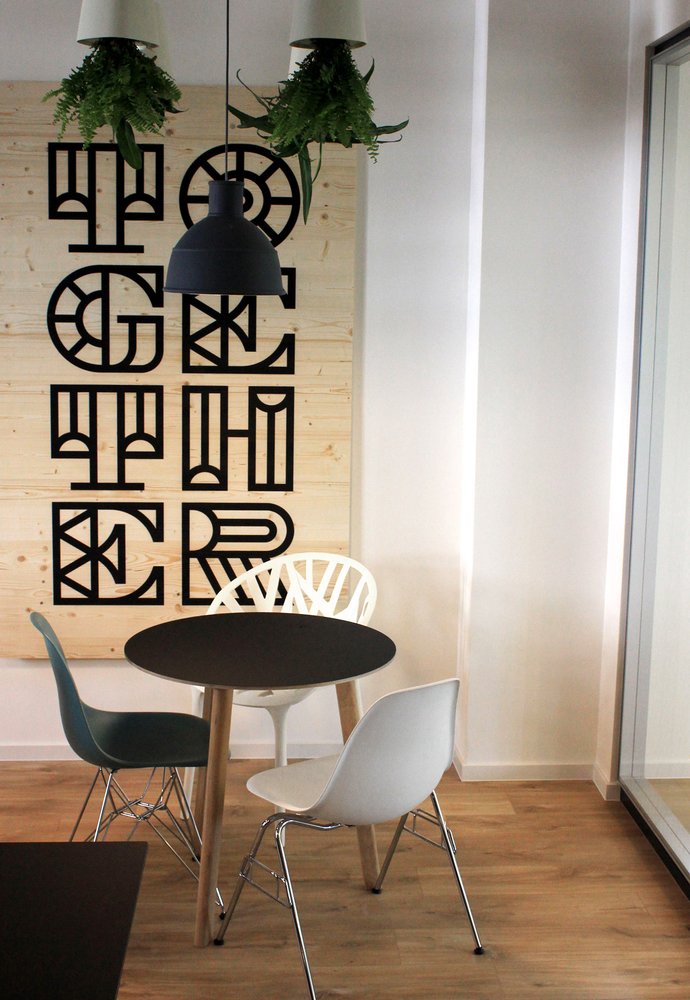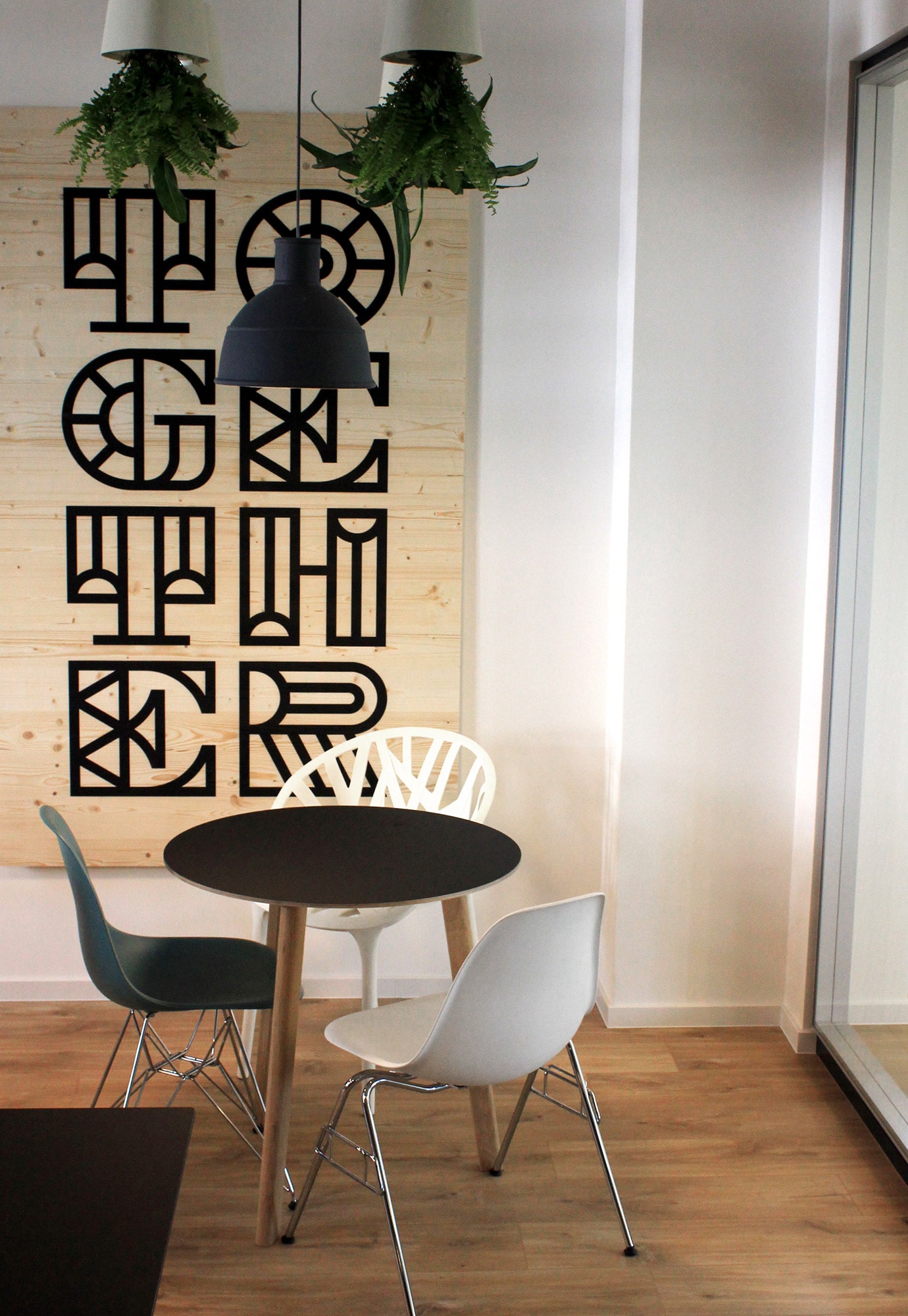 A brand space for new work
For an interdisciplinary, modern way of working, we have arranged both offices in variable sizes as well as high-tech meeting rooms along a sequence of partly open, partly rather confidential communication areas. As a result, the team members are not only facilitated to work together flexibly and smoothly. Collaboration with external colleagues or business partners who are visiting has also become more comfortable and efficient.
Together with Maren Schmidt, Managing Director of Neuhaus Einrichtungen GmbH + Co. KG, we created a concept and implemented the selection of furniture, fabrics, and accessories. Our customer also requested to integrate some of the furnishing elements of the old office. We welcomed this sustainable approach and naturally took it into account in our tonality concept for the colors and shapes on our new office design. Very special about this project: Orange Hive designers were allowed to contribute their own works of art to the Eschborn Office - some serial works, some one-of-a-kind. They are a central element for the inviting, inspiring atmosphere of the rooms.