Hoek Site opens the gates
Trinseo is a growing plastics manufacturer that aims to offer its customers flexible production and short delivery times all around the world. The opening of a new production facility is therefore a major event. To celebrate the opening of the Hoek Site in Terneuzen, Netherlands, we have put together a comprehensive communication packag. It included the creation of key visuals and invitations, the guest gift and a video animation. In addition, we designed the premises and the stage, coordinated the production and supported the organization of the entire event.
Customer

Trinseo

Service

Project Management
Copywriting
Messaging
Design
Environmental Design
Coordination & Supervision
Animations

Year

2019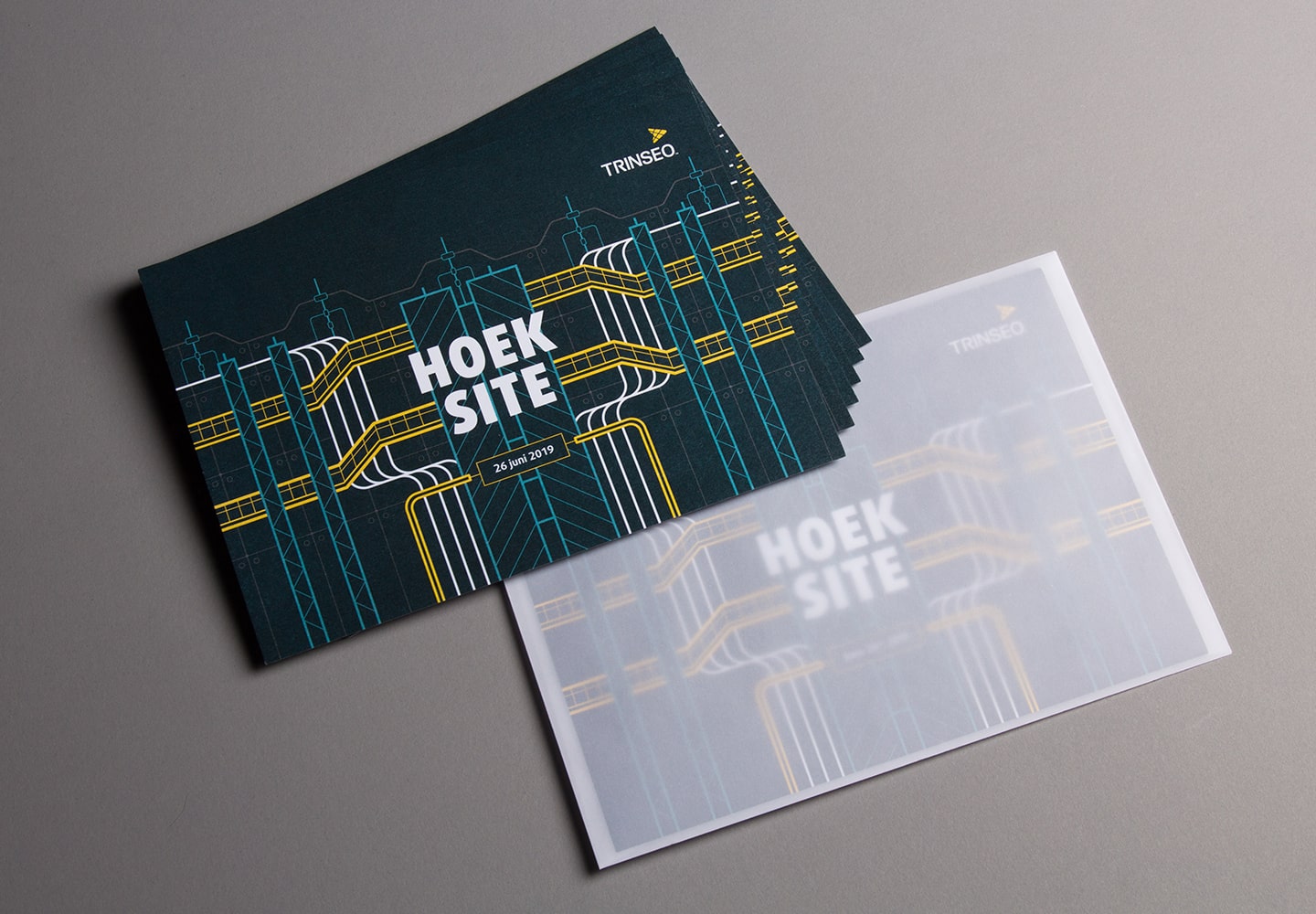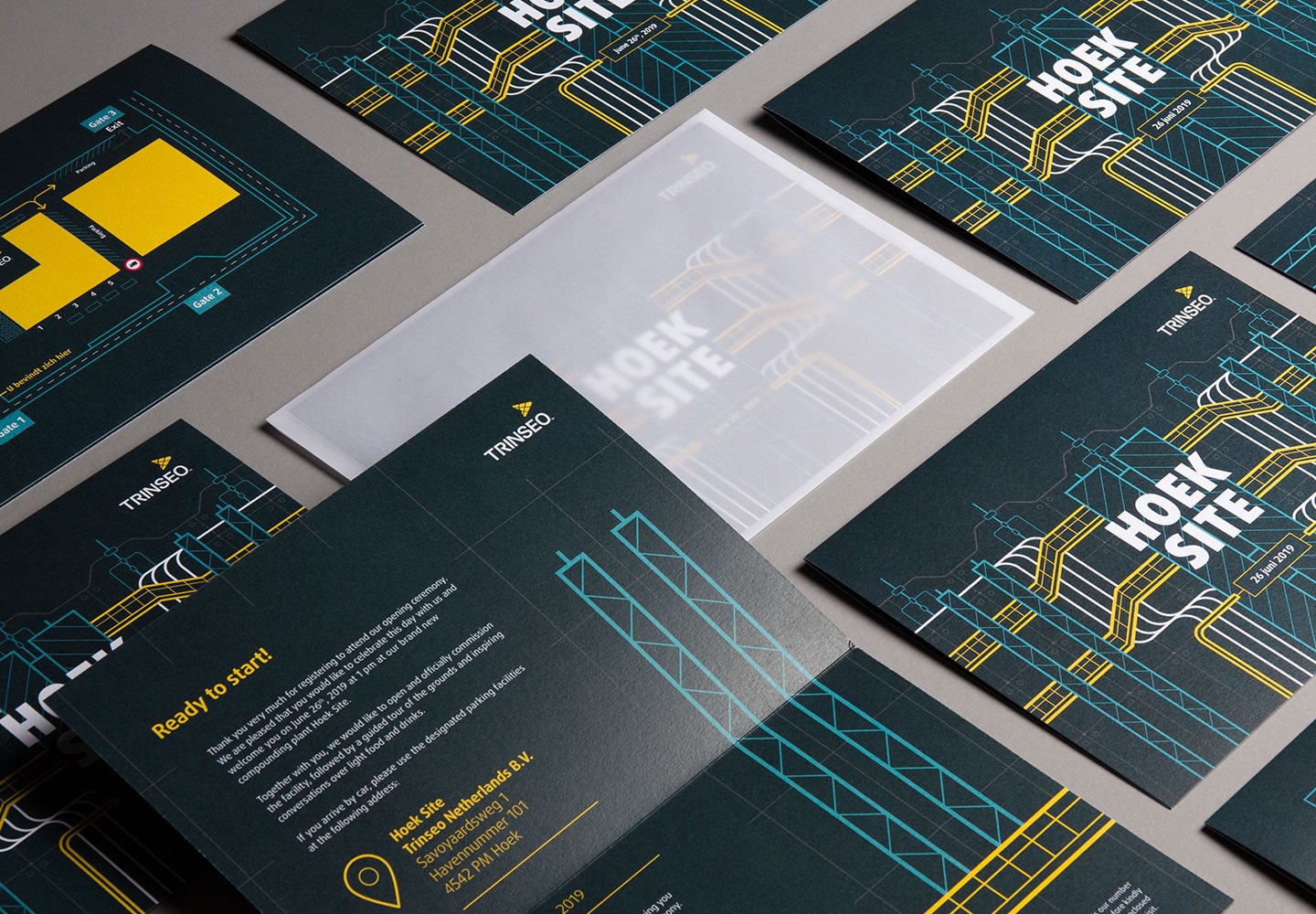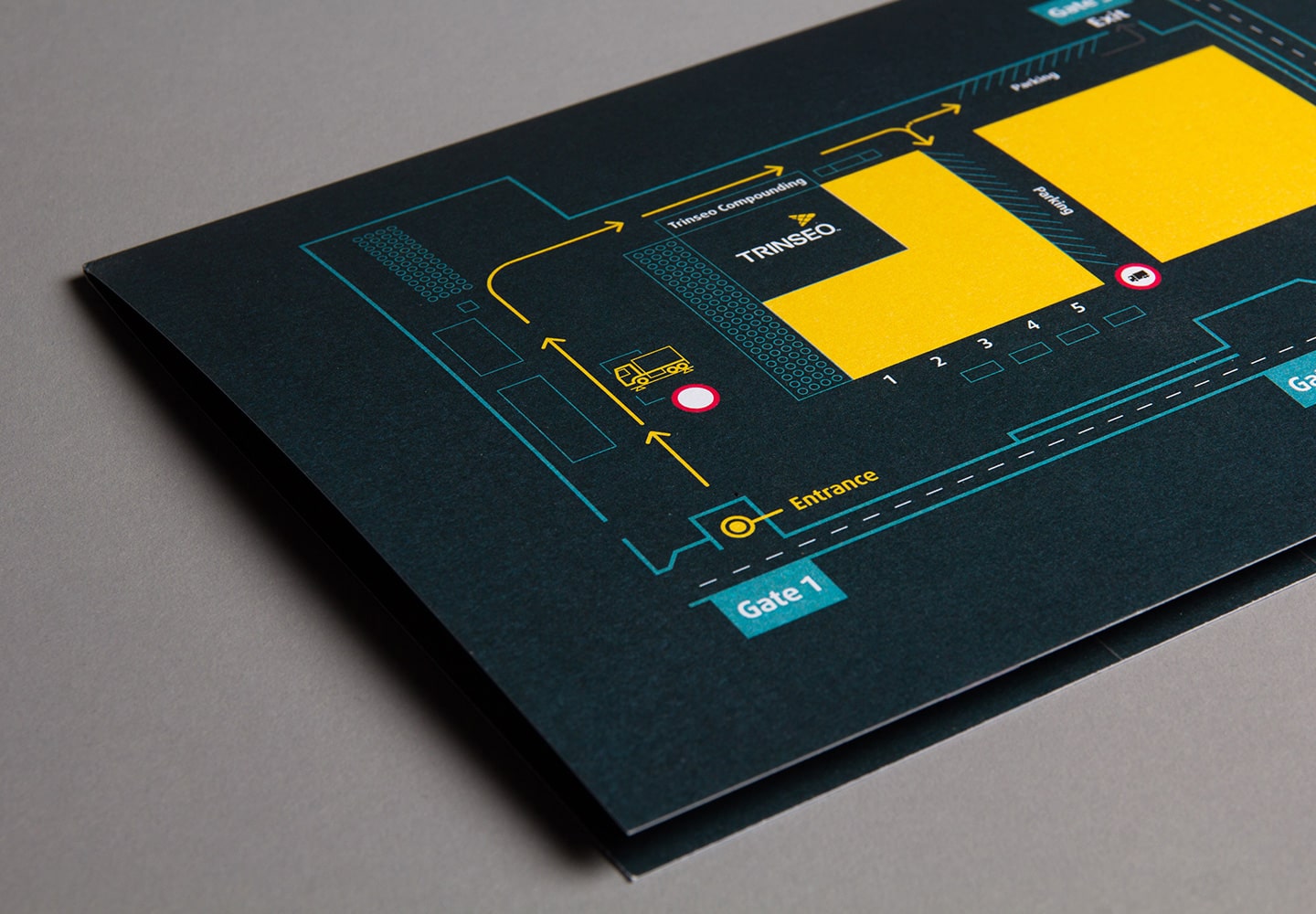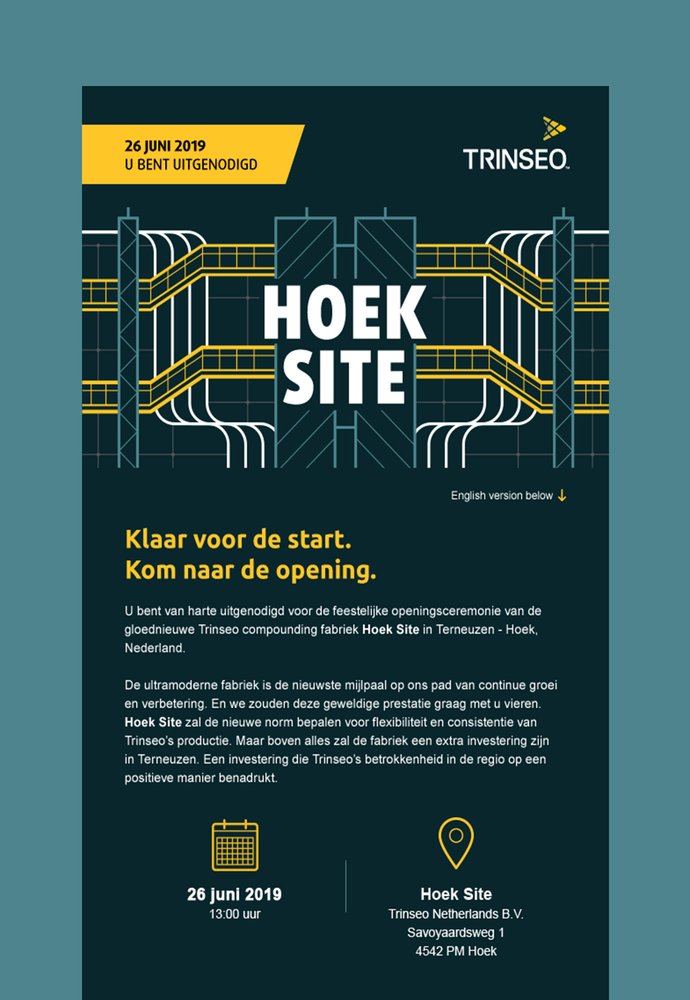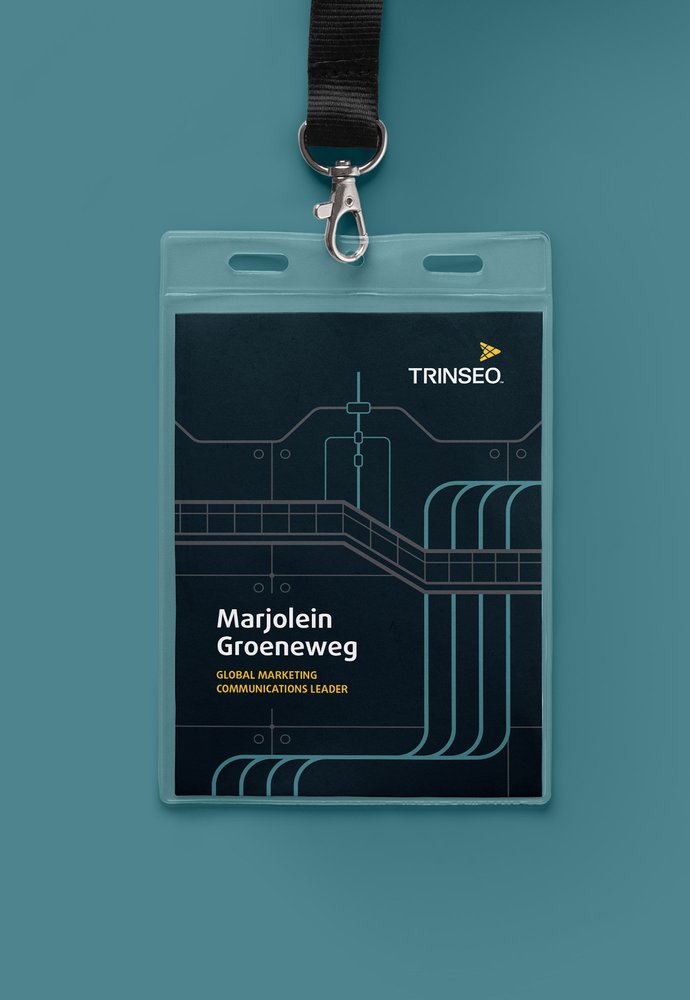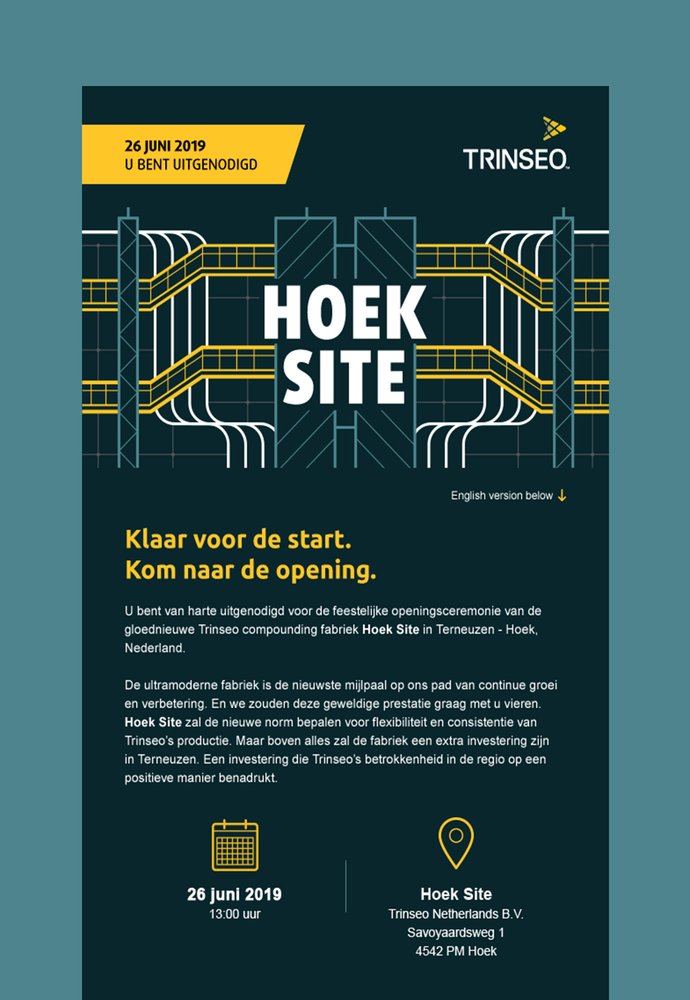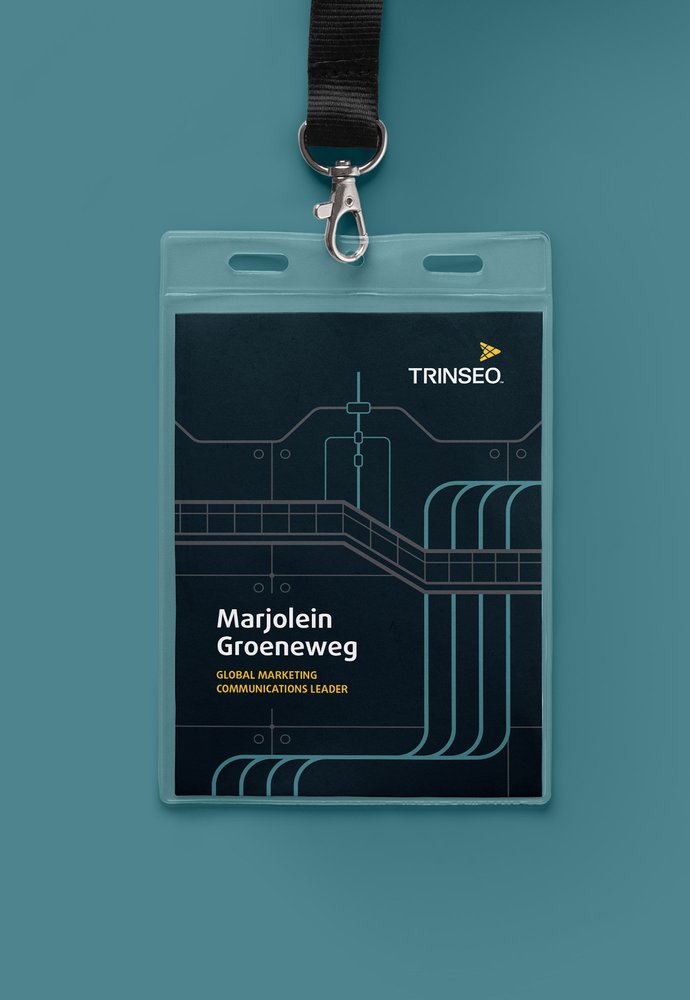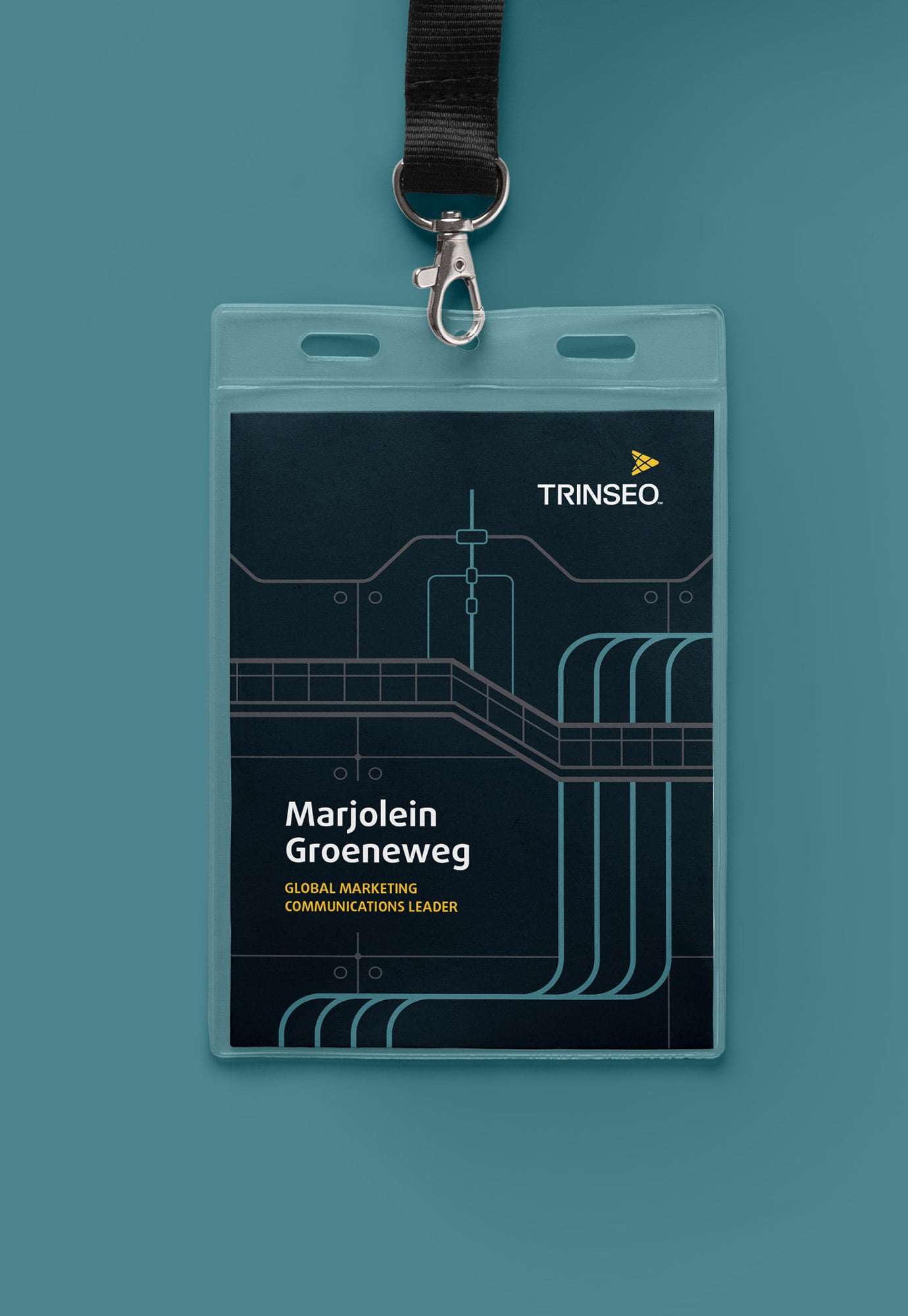 Hoek Site itself provided the main inspiration for the design of the entire event communication

Eustachio, Art Director at Orange Hive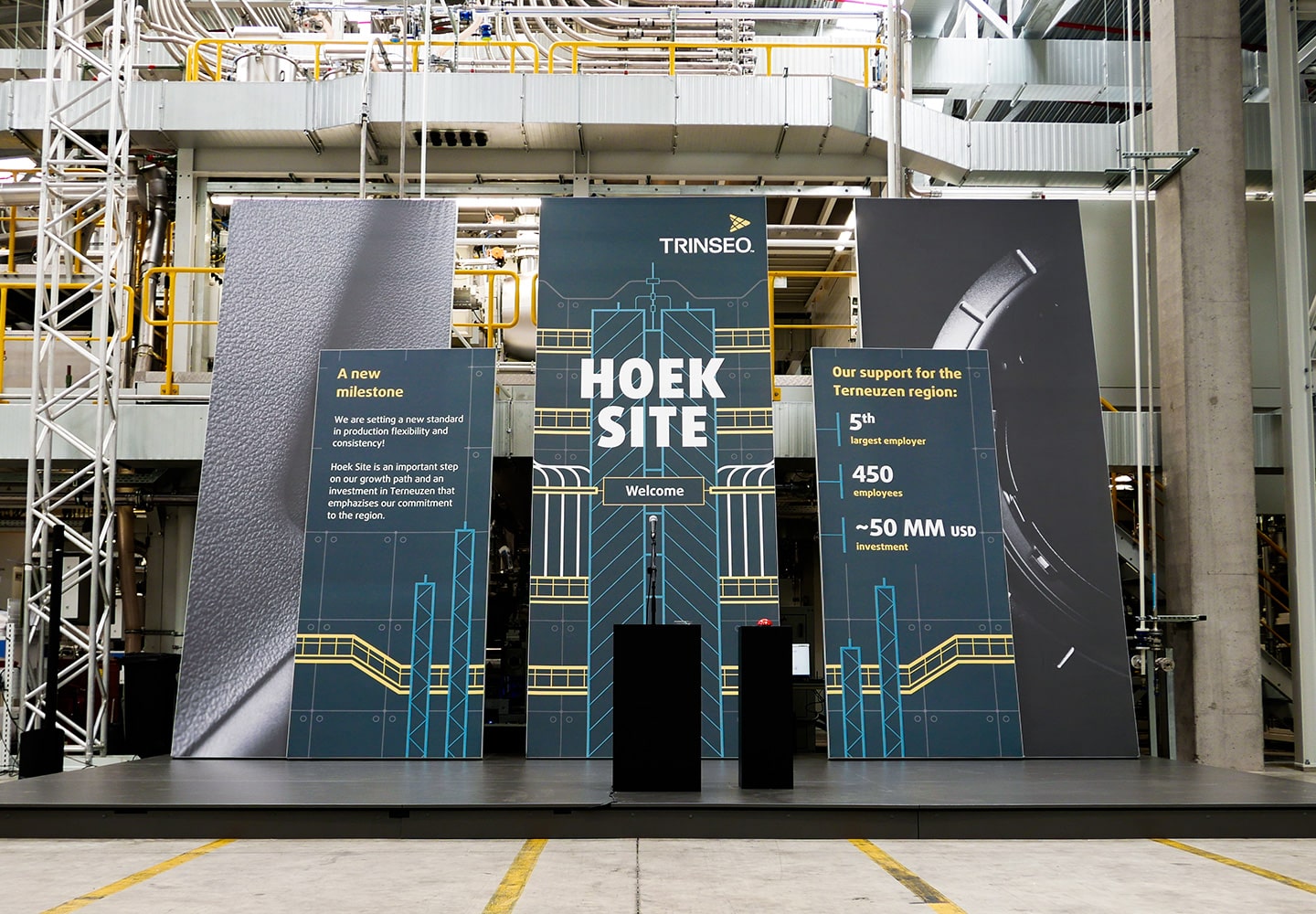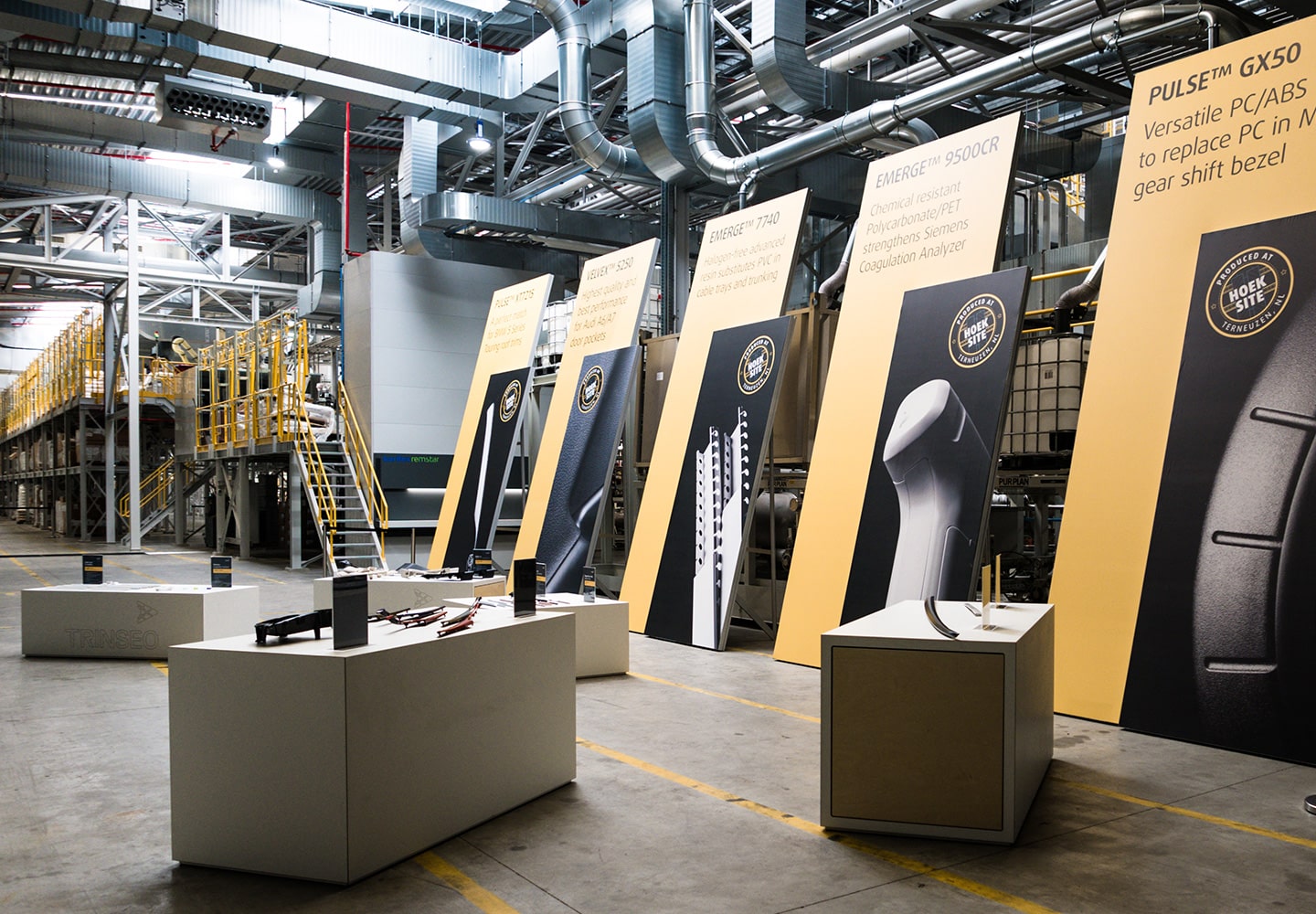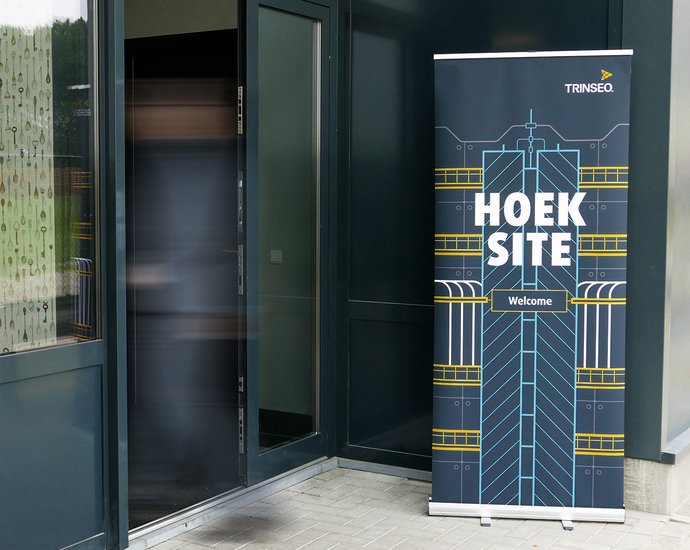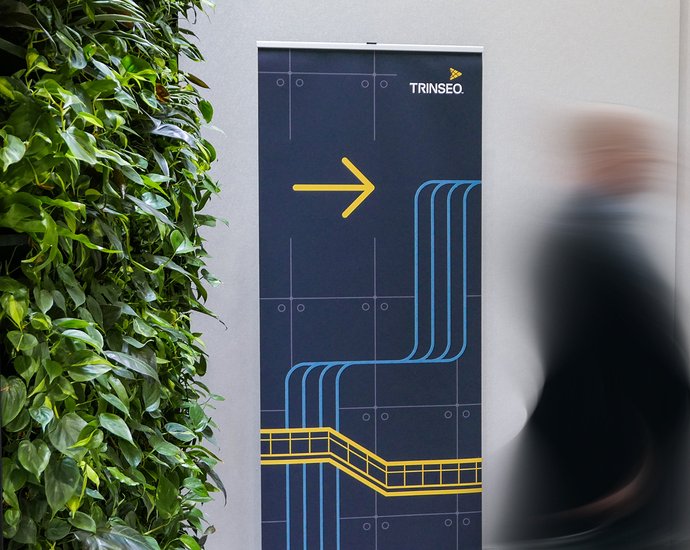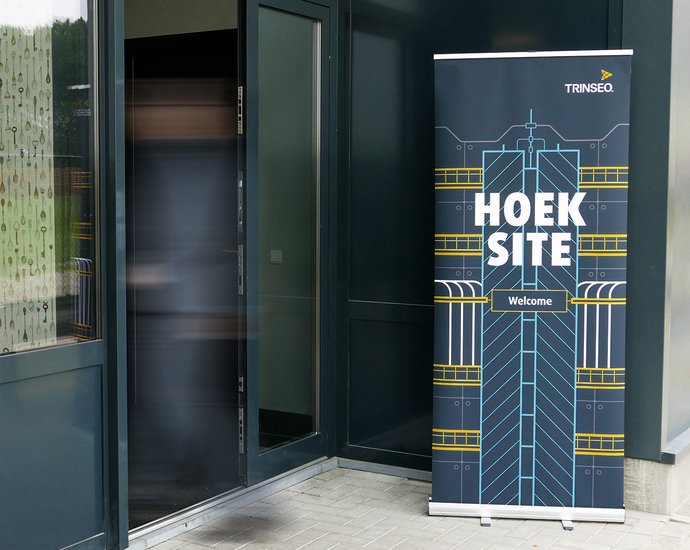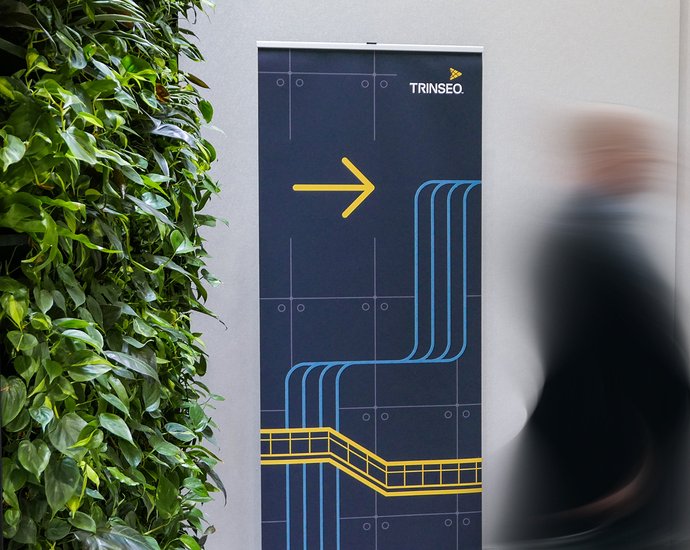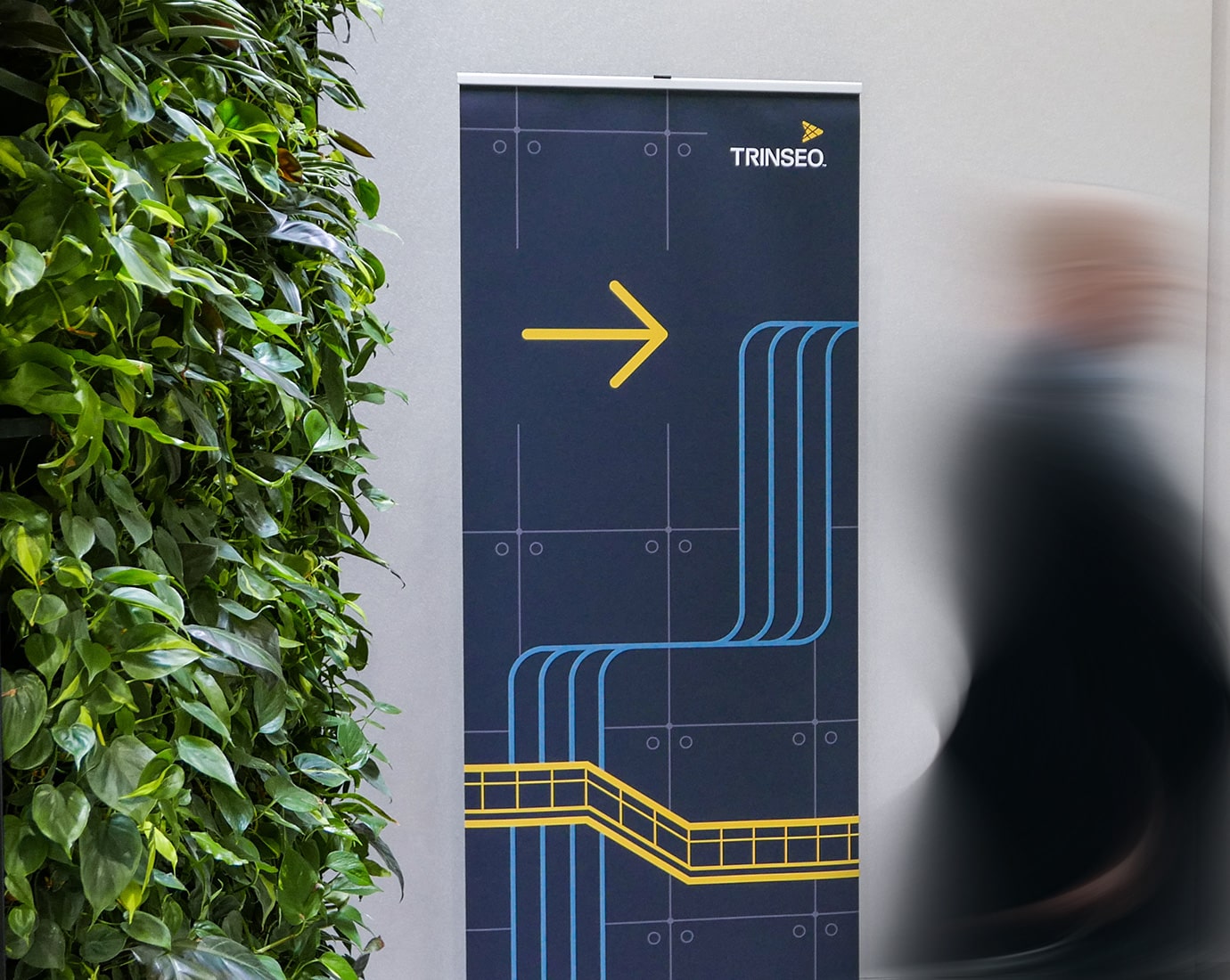 Plastics, pellets and product photography
All elements of our event concept are inspired by Hoek Site itself. The shapes and colors of the production site provided the look and feel whereas the applications from the plastics produced at Hoek served as models for the decoration. Large-scale, in-house produced photographs and exhibition pieces clearly focused on the Trinseo product. And even the give-away of the day showcased real plastic pellets made in Terneuzen.