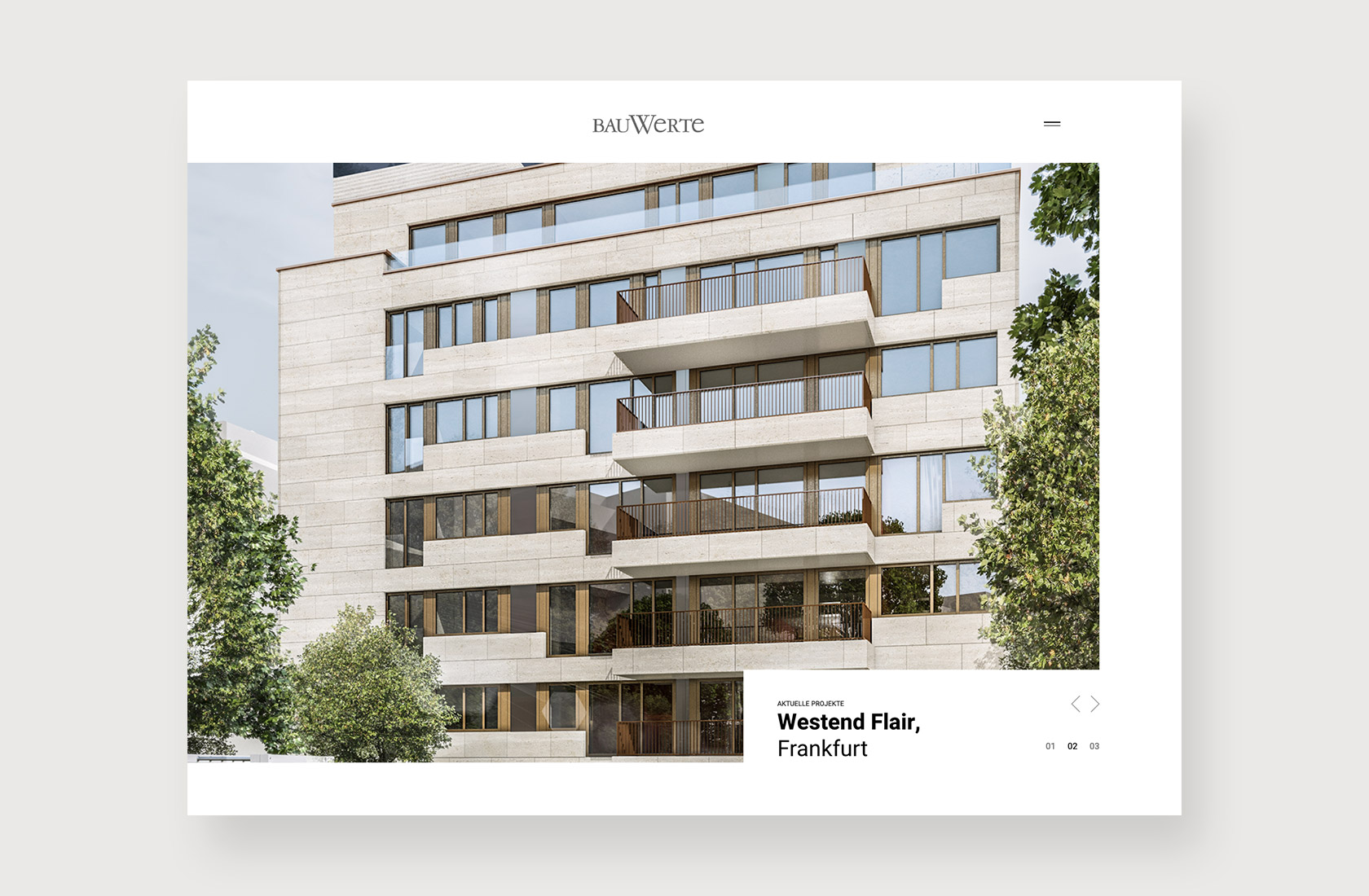 Lasting Values
Expertise, exclusivity and passion - these is how the BauWerte Group describes its core values as a successful developer and project developer in the Rhine-Main region. The company network offers its clients conception, planning and financing, as well as project management and marketing of high-quality architectural projects.
We were commissioned to create an elegant digital presence based on our customers core values. The website not only communicates the client's philosophy and professional expertise. Above all, it generously stages real estate projects that meet the highest standards in style and equipment.
Customer

BauWerte

Service

Creative Concept
Brand Communication
Corporate Design
Webdesign
Web Development

Year

2019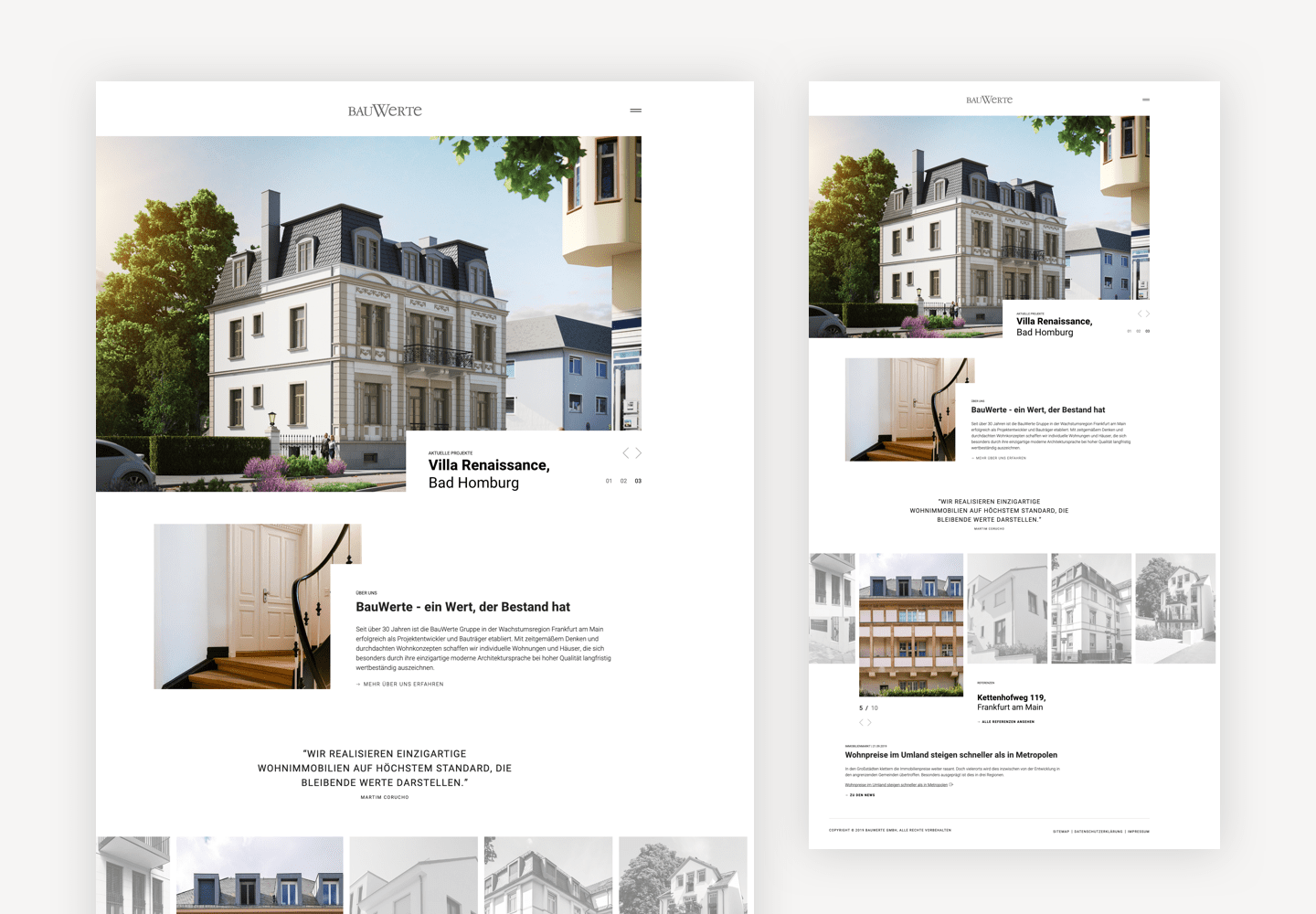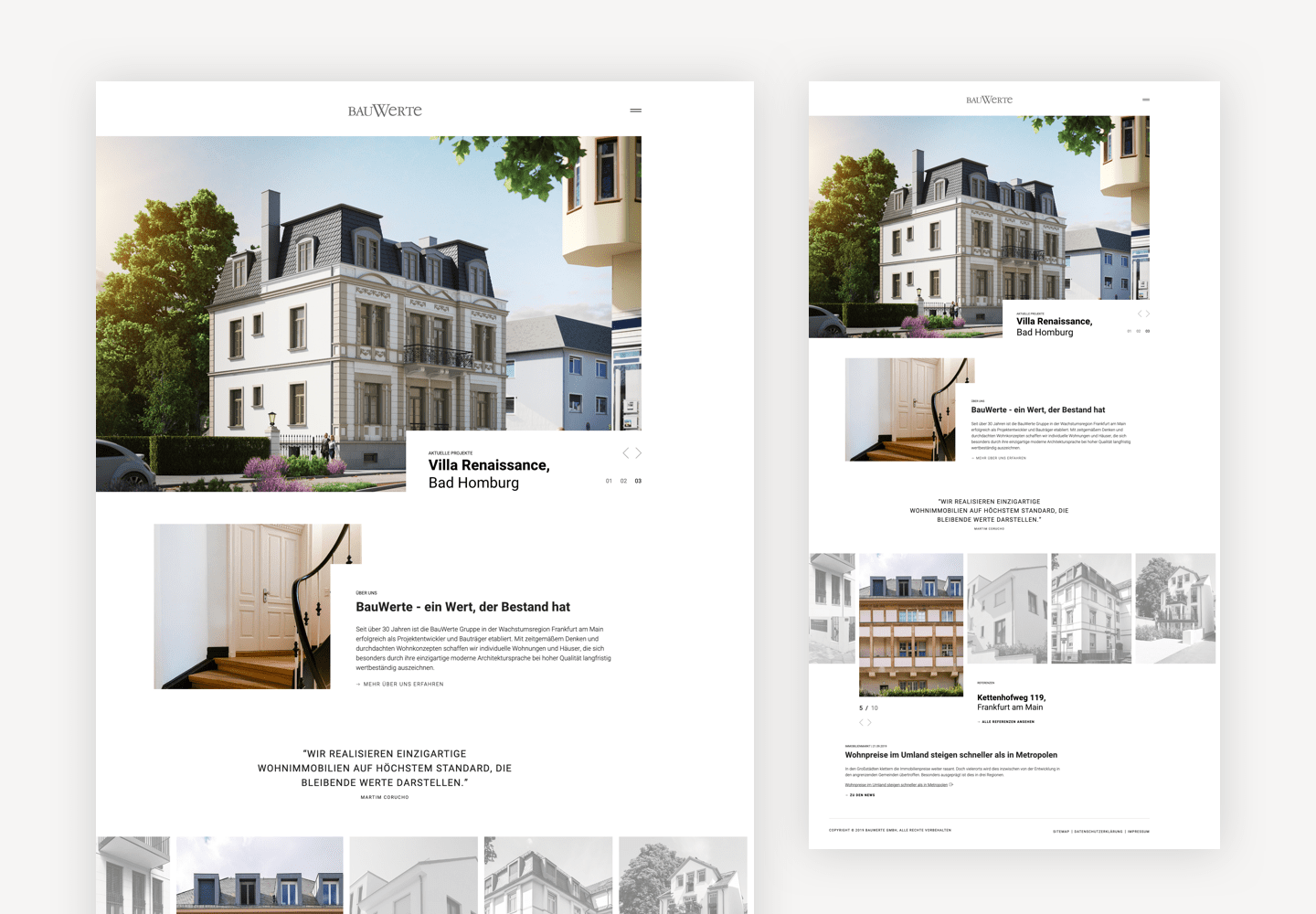 A website at the cutting edge of technology. Without ballast, attractively functional and efficient in the long term.

Franzi, Senior Art Director at Orange Hive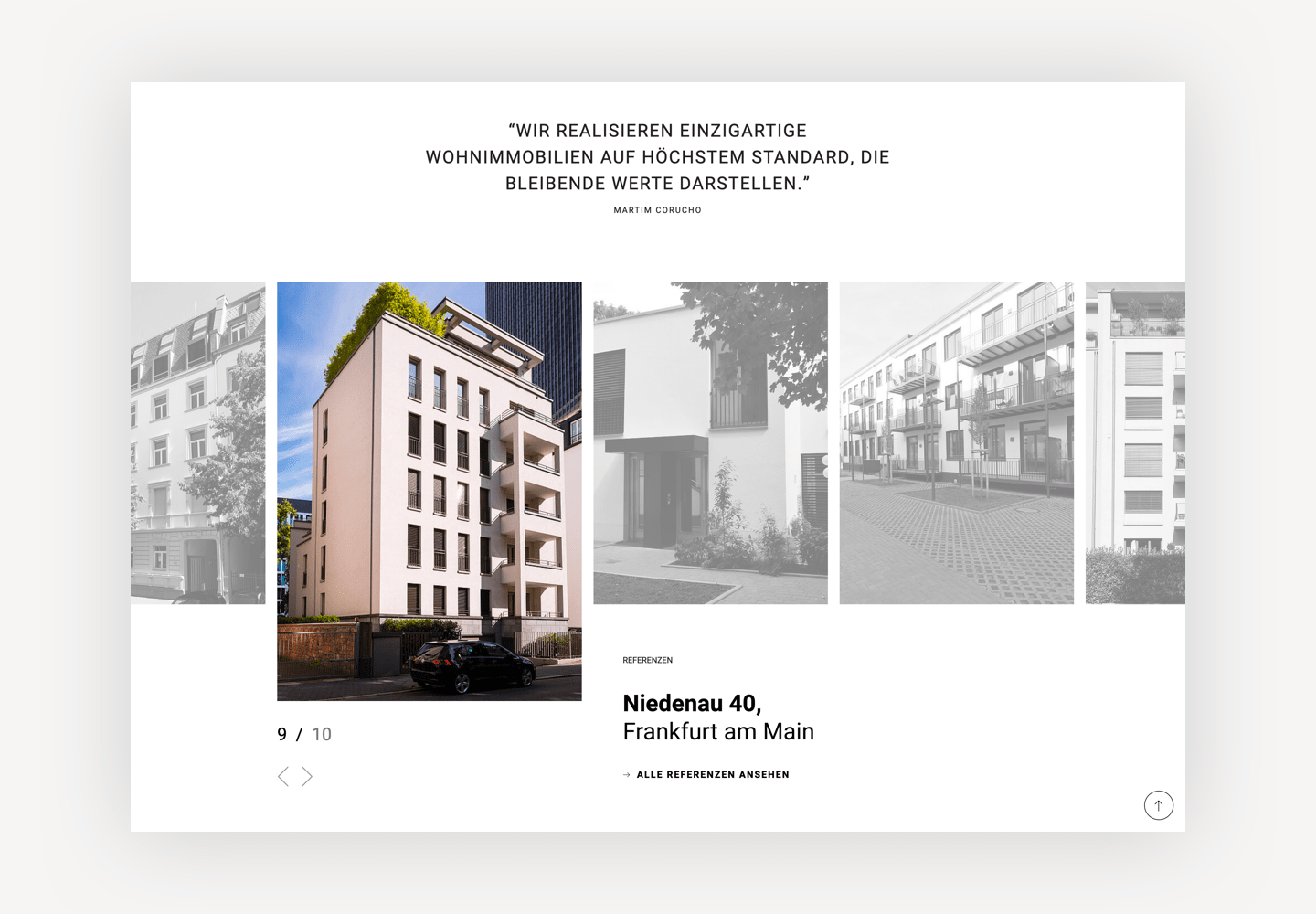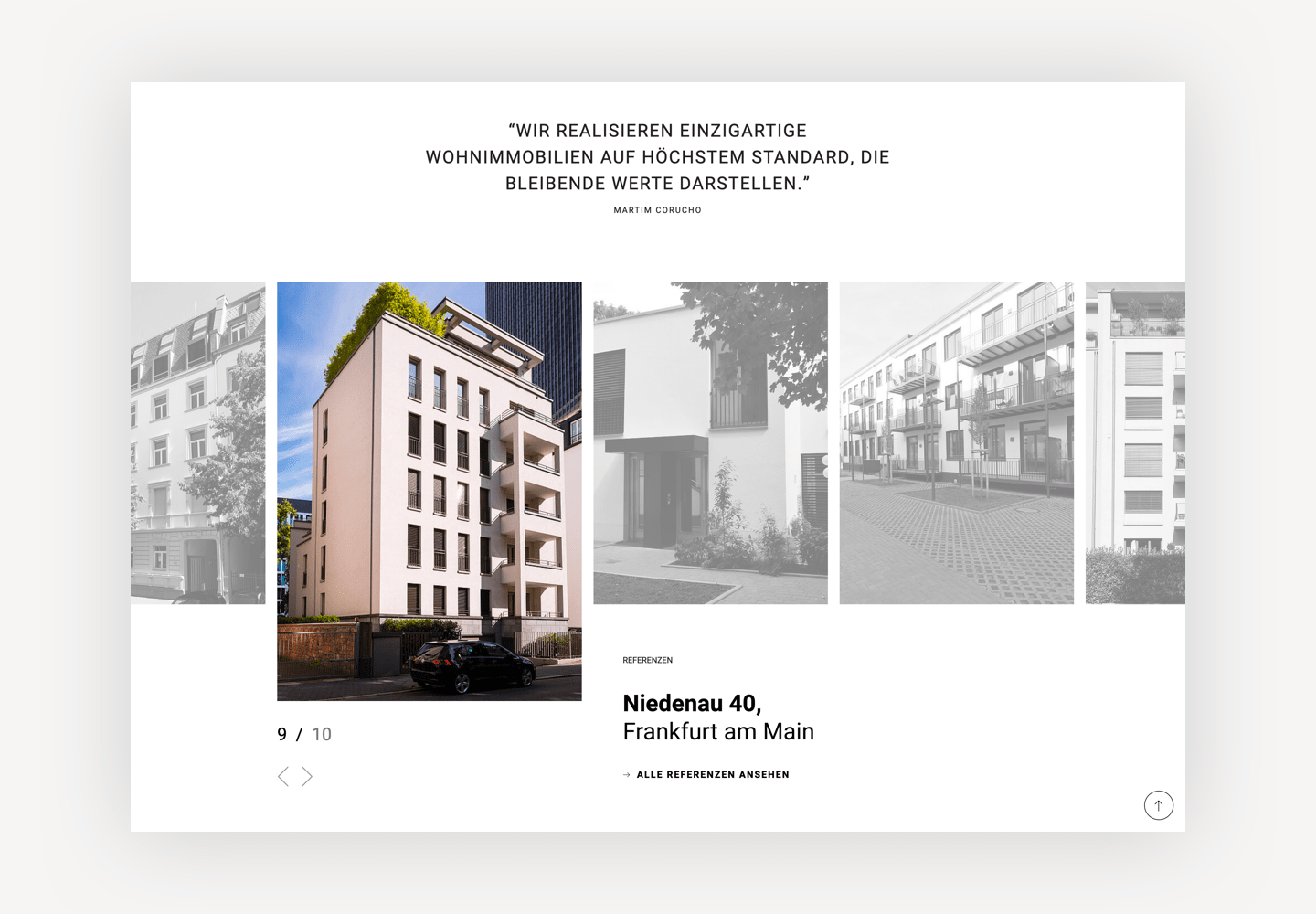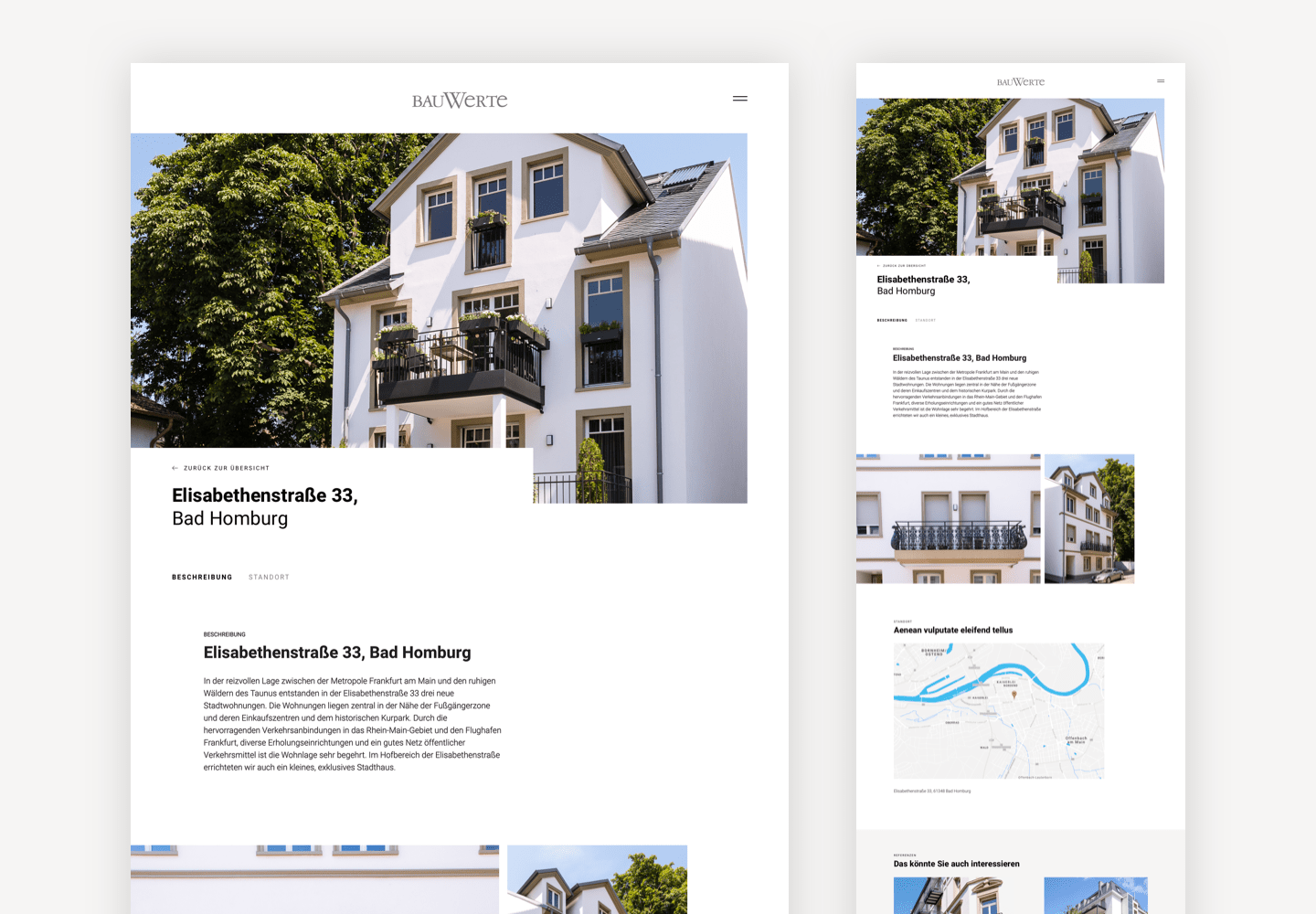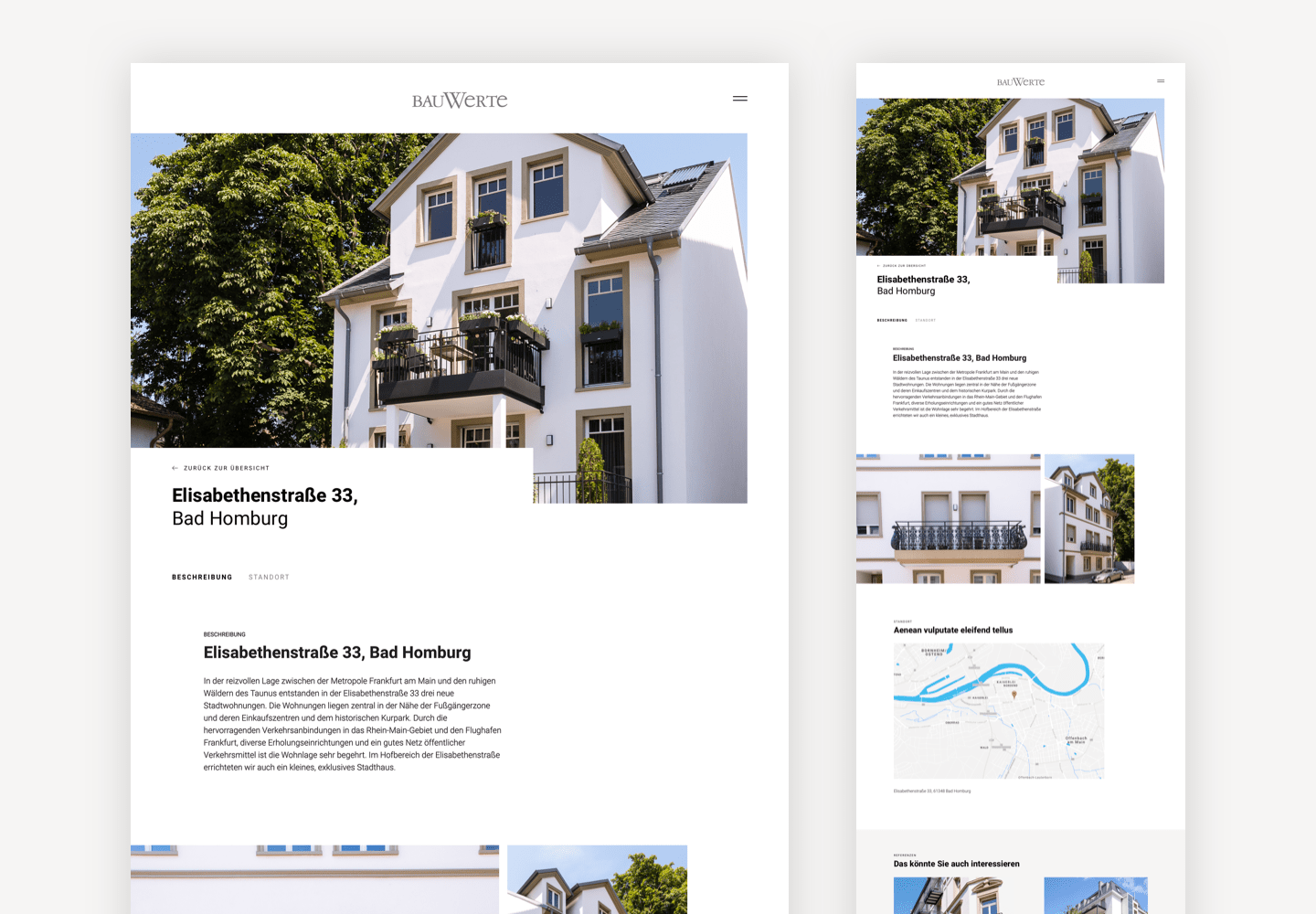 Straight to the goal
The BauWerte Group brings the old and the proven into harmony with the latest technology and the current economic and social situation. Therefore, we developed and implemented a new website concept based on existing content, enhanced by a compact menu and clear user guidance.
It grants visitors direct access to current projects and selected references, which we have modernly redesigned and placed on their pages. Naturally, the BauWerte site can be used smoothly and efficiently with all common browsers and end devices.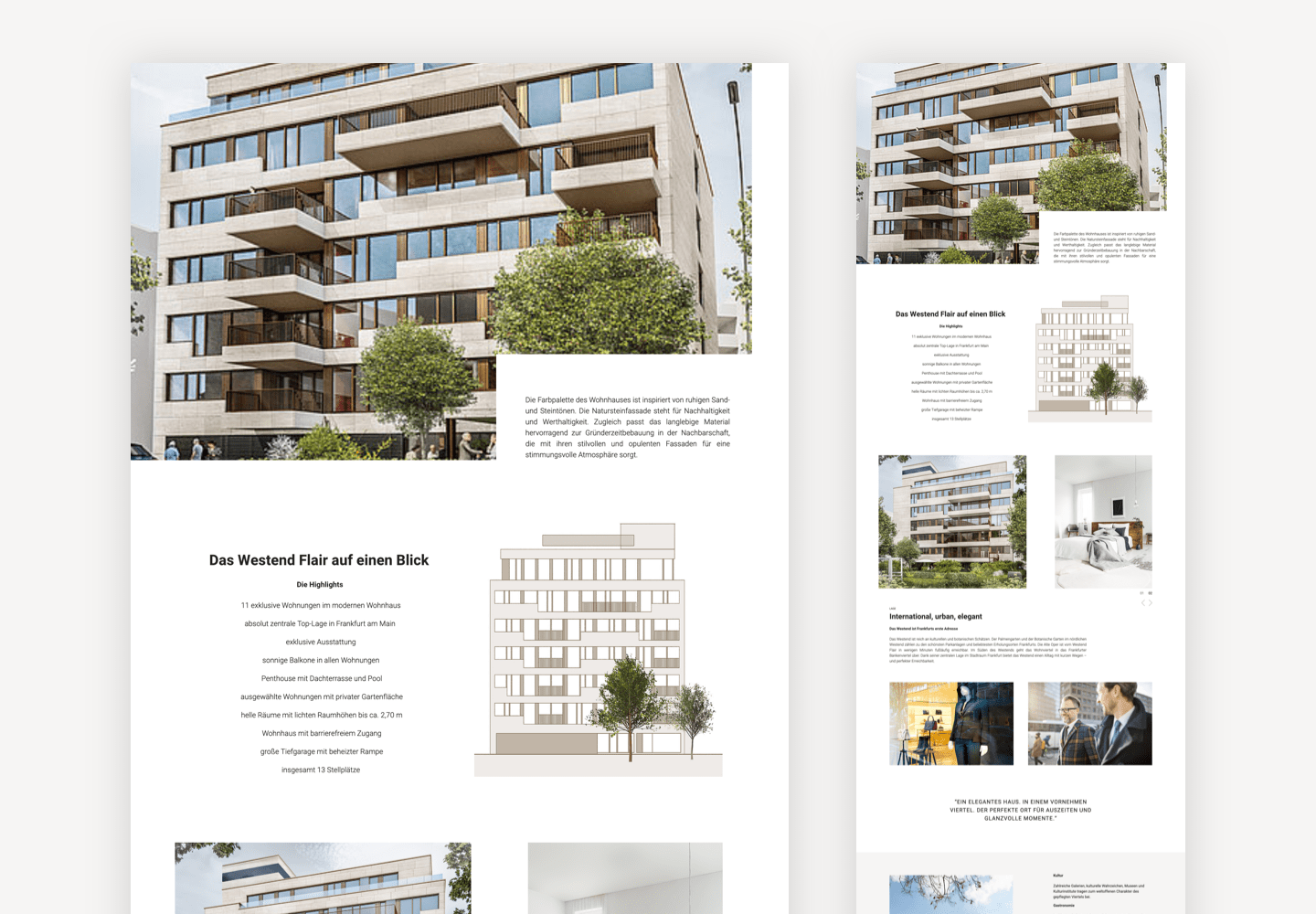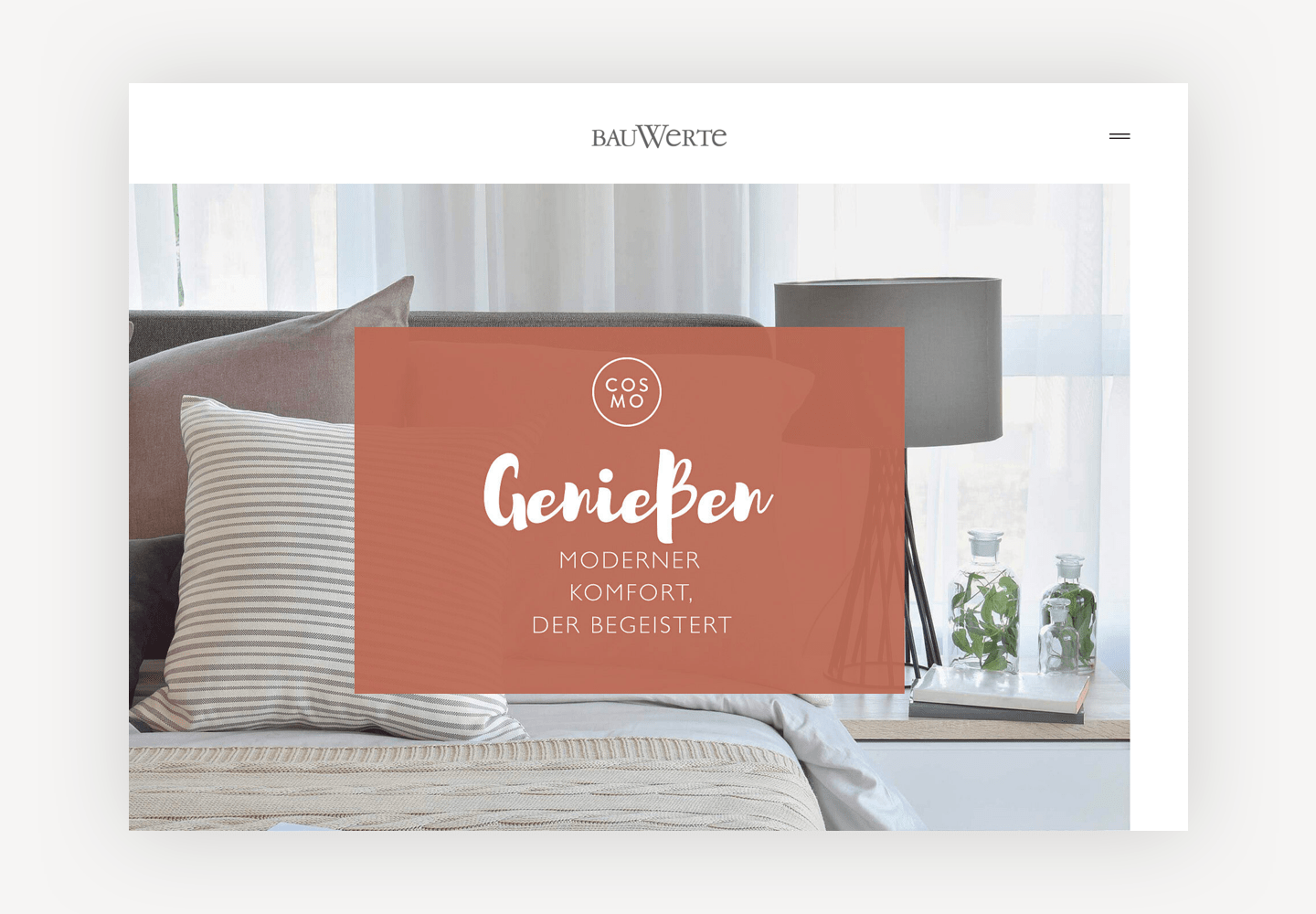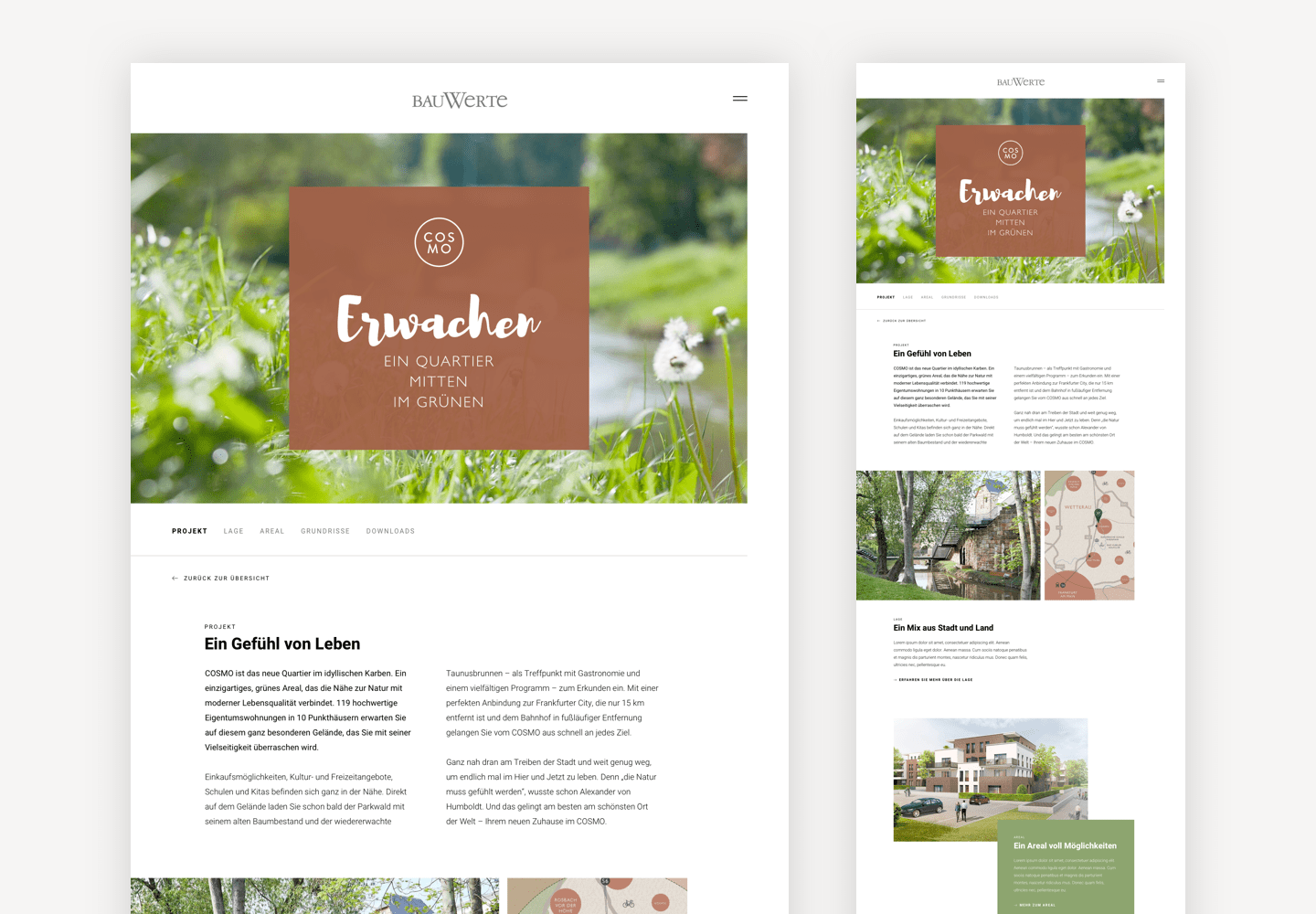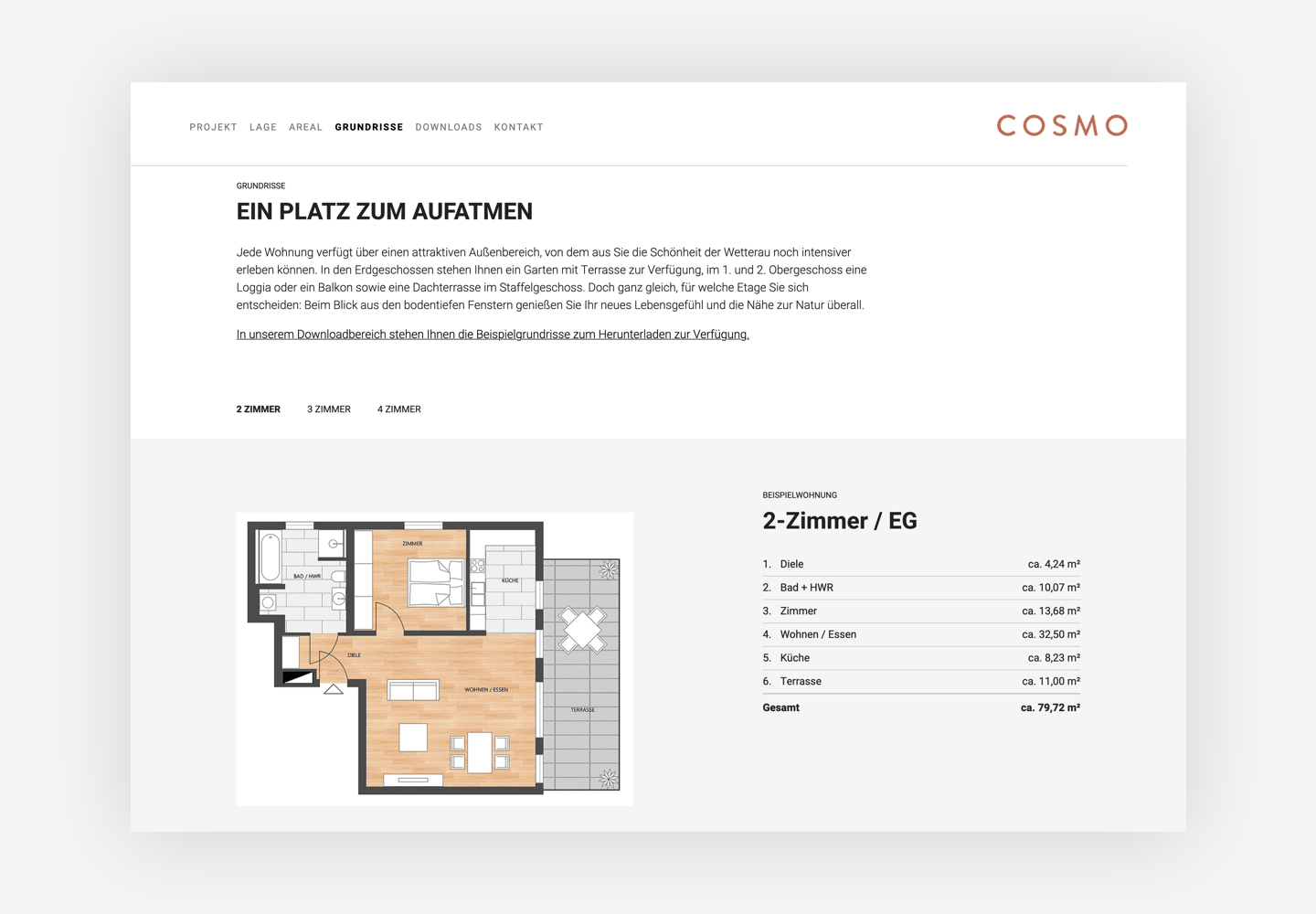 Space for growth
A special feature of the project was the integration of an already existing microsite. Thanks to our flexible concept, we were able to seamlessly integrate the web presence for the presentation and marketing of the residential quarter COSMO as an additional area of the BauWerte website.