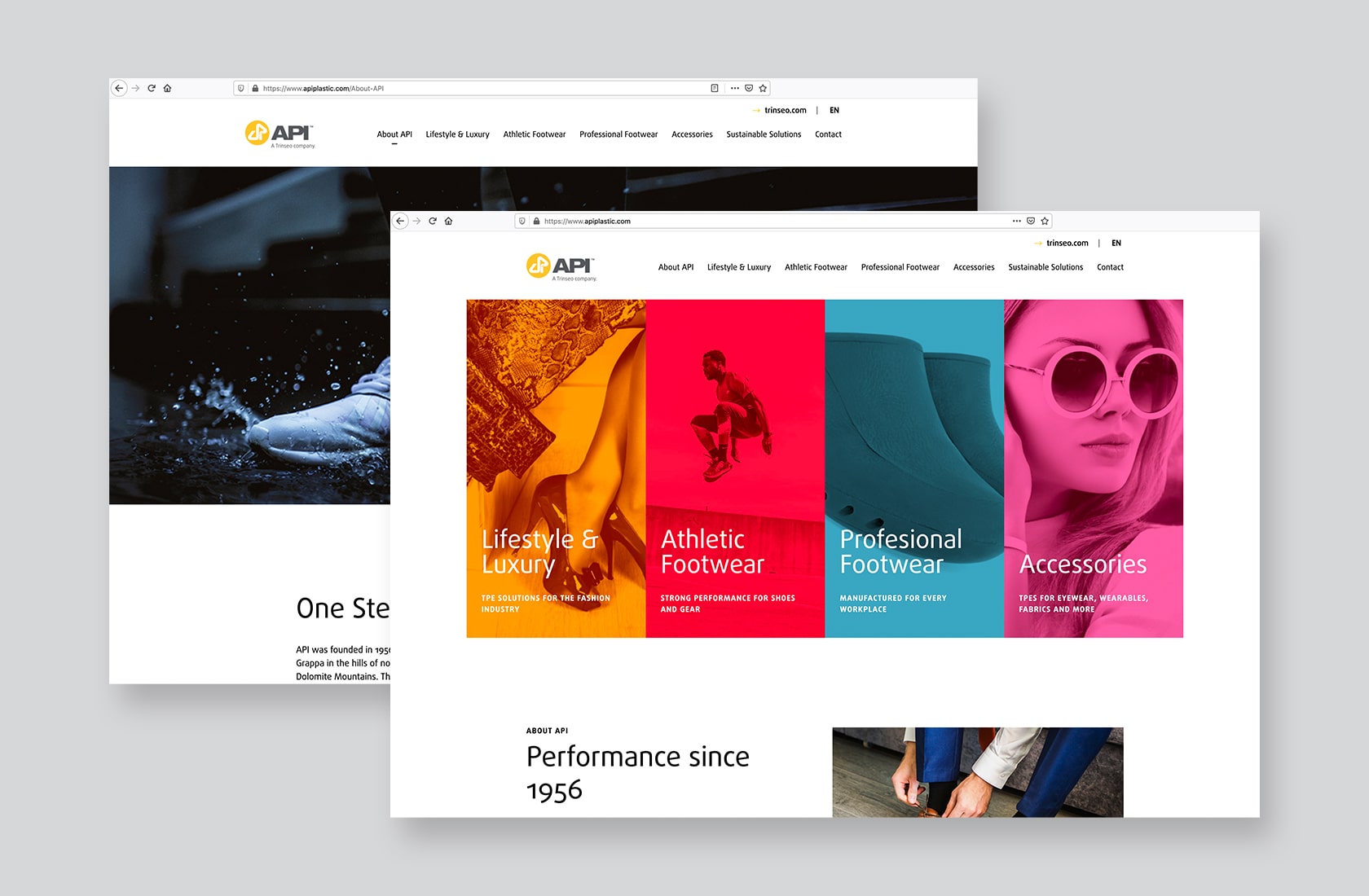 A passion for footwear & fashion
Trinseo, manufacturer of tailor-made thermoplastic elastomers and bioplastics for more than 60 years, asked for an updated digital appearance for their footwear & fashion focused API Website. We were allowed to create its structure, content, and design following on an overhaul of the company's corporate design. The new website refreshes and extends our customer's excellent image with designers and producers from the footwear, fashion, and accessories industries.
Customer

Trinseo

Service

Research & Analysis
Creative Concept
Web design
Copywriting
User Interface Design (UI)
User Experience Design (UX)



Year

2019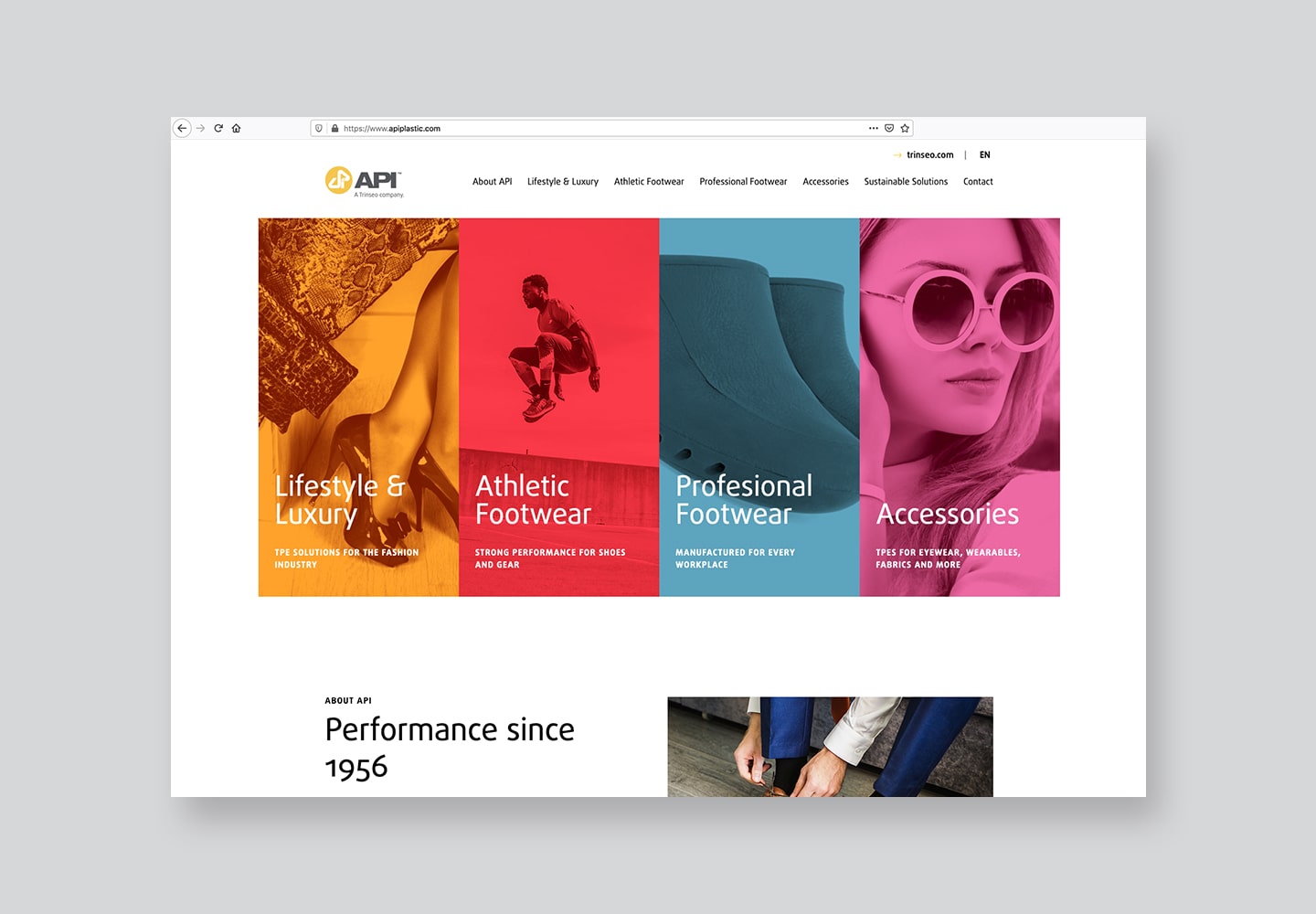 We are proud of our heritage. But it is where we are going that excites us most.

Sandro Gusi, Global Business Development Director TPE Trinseo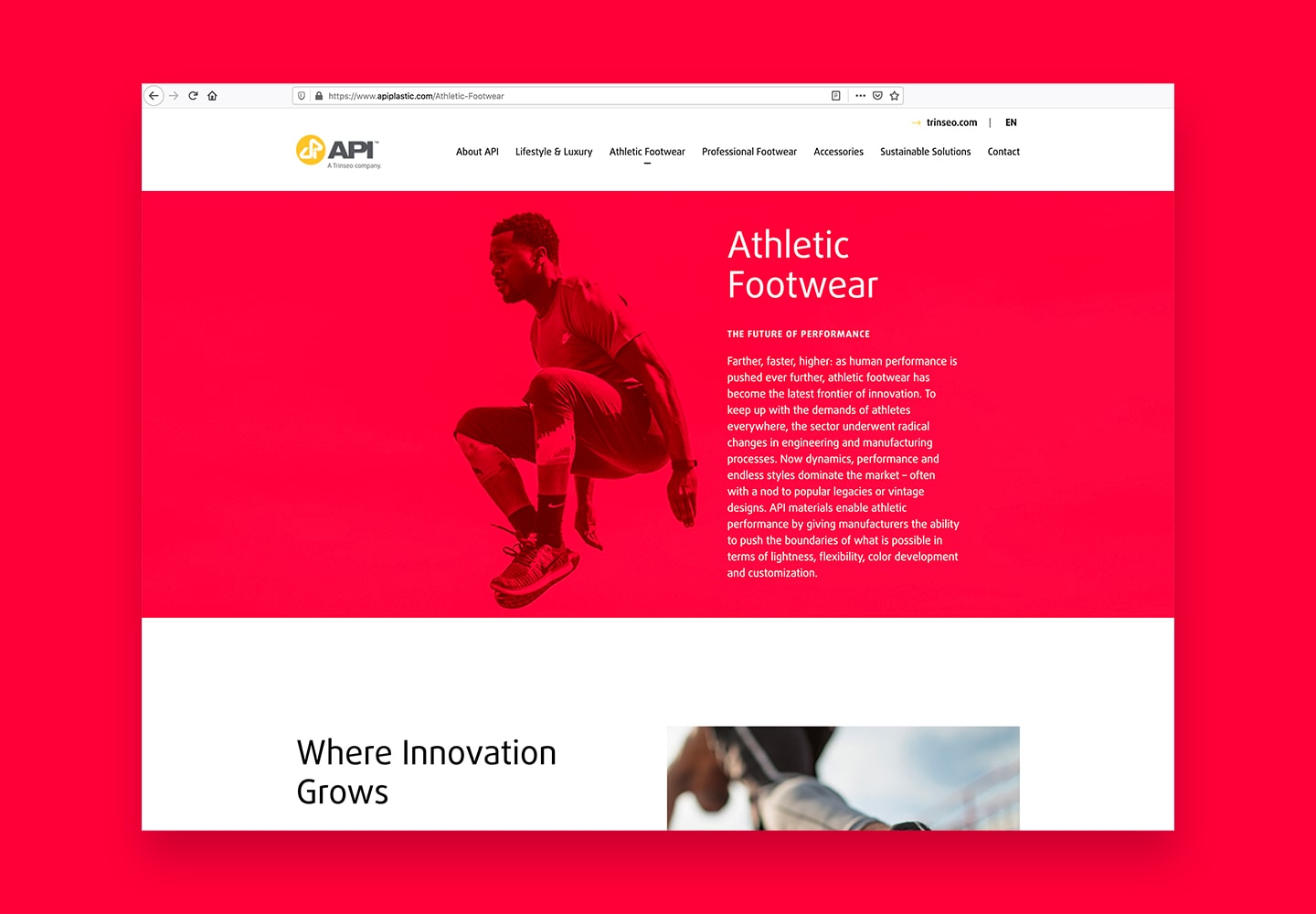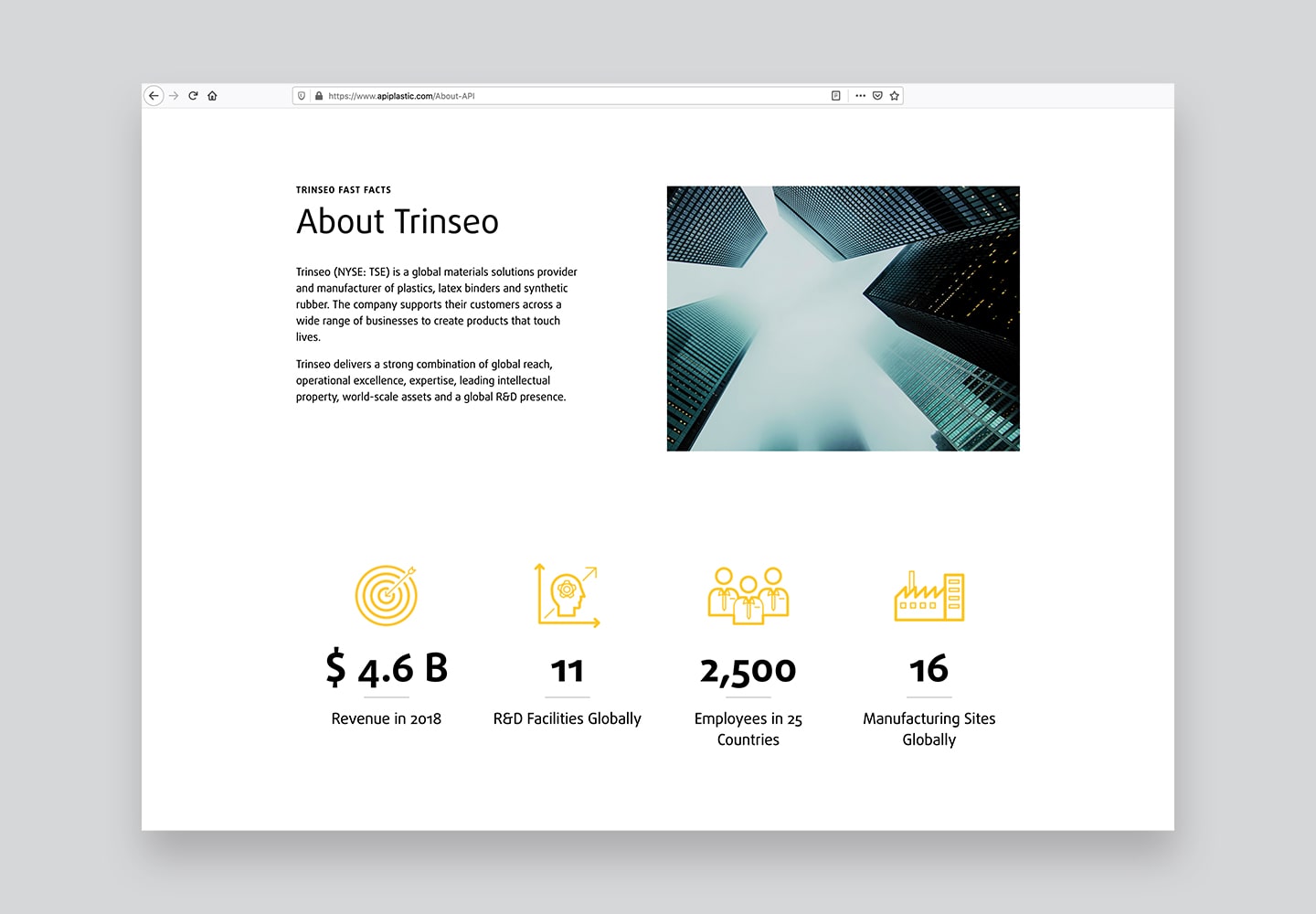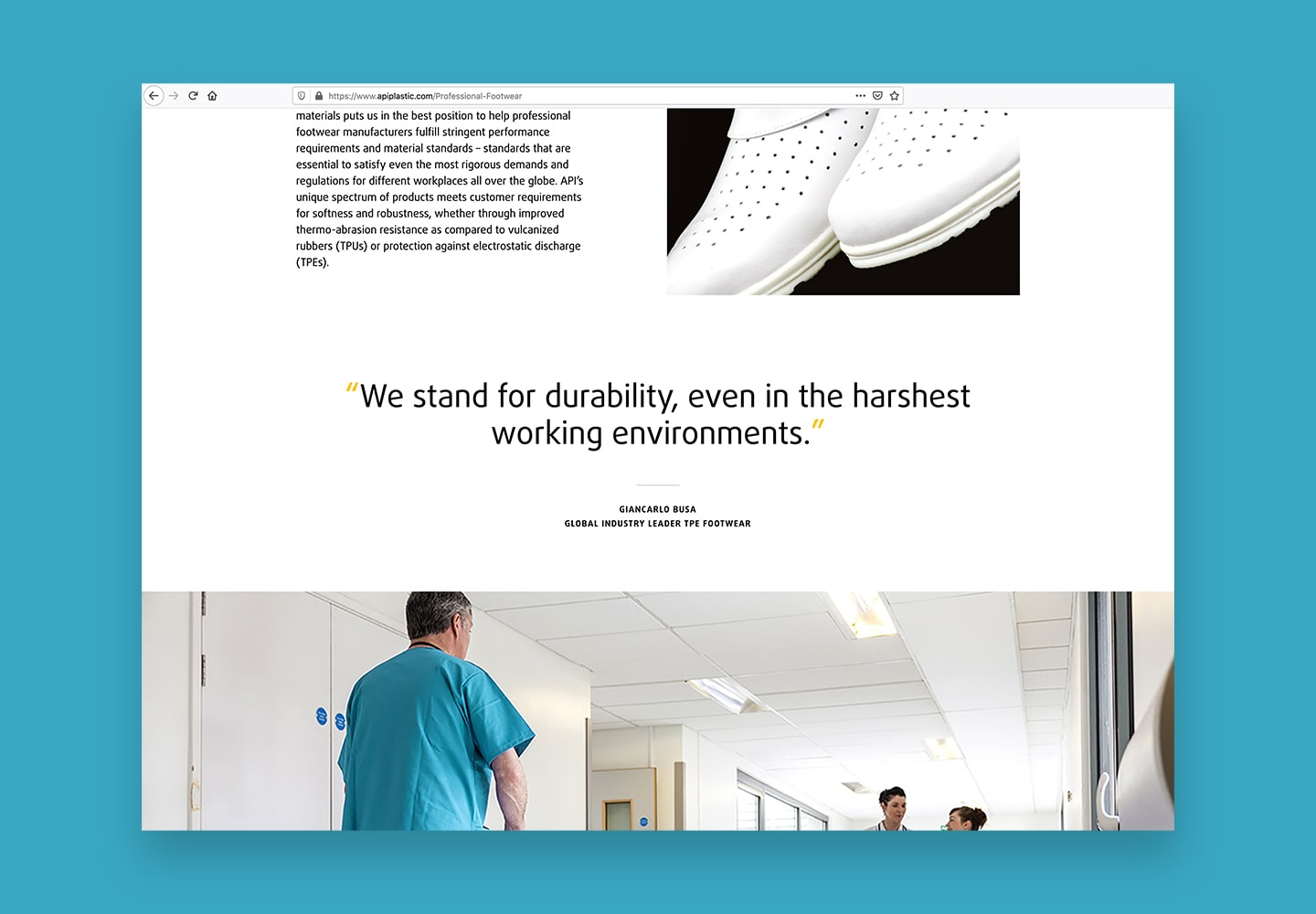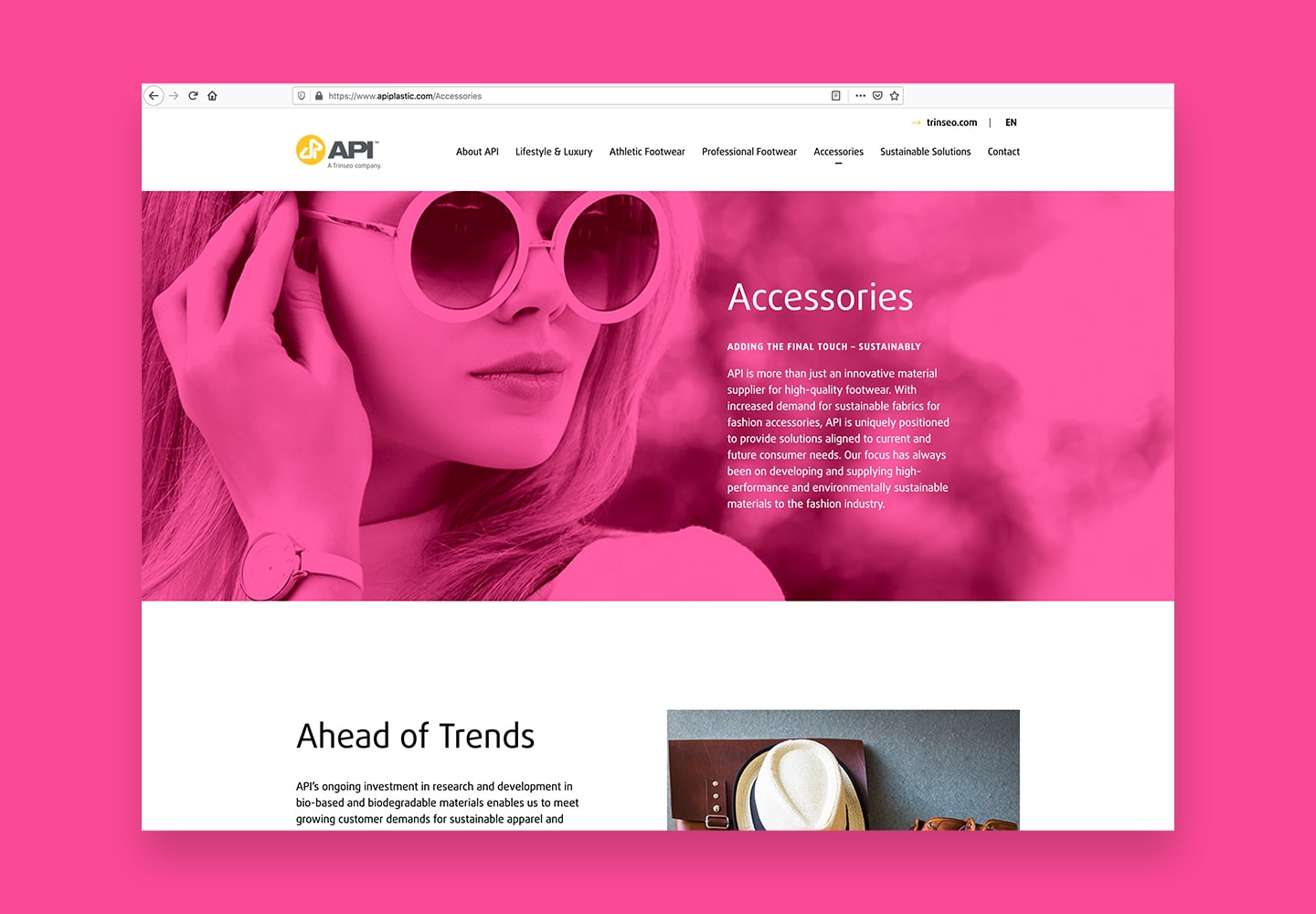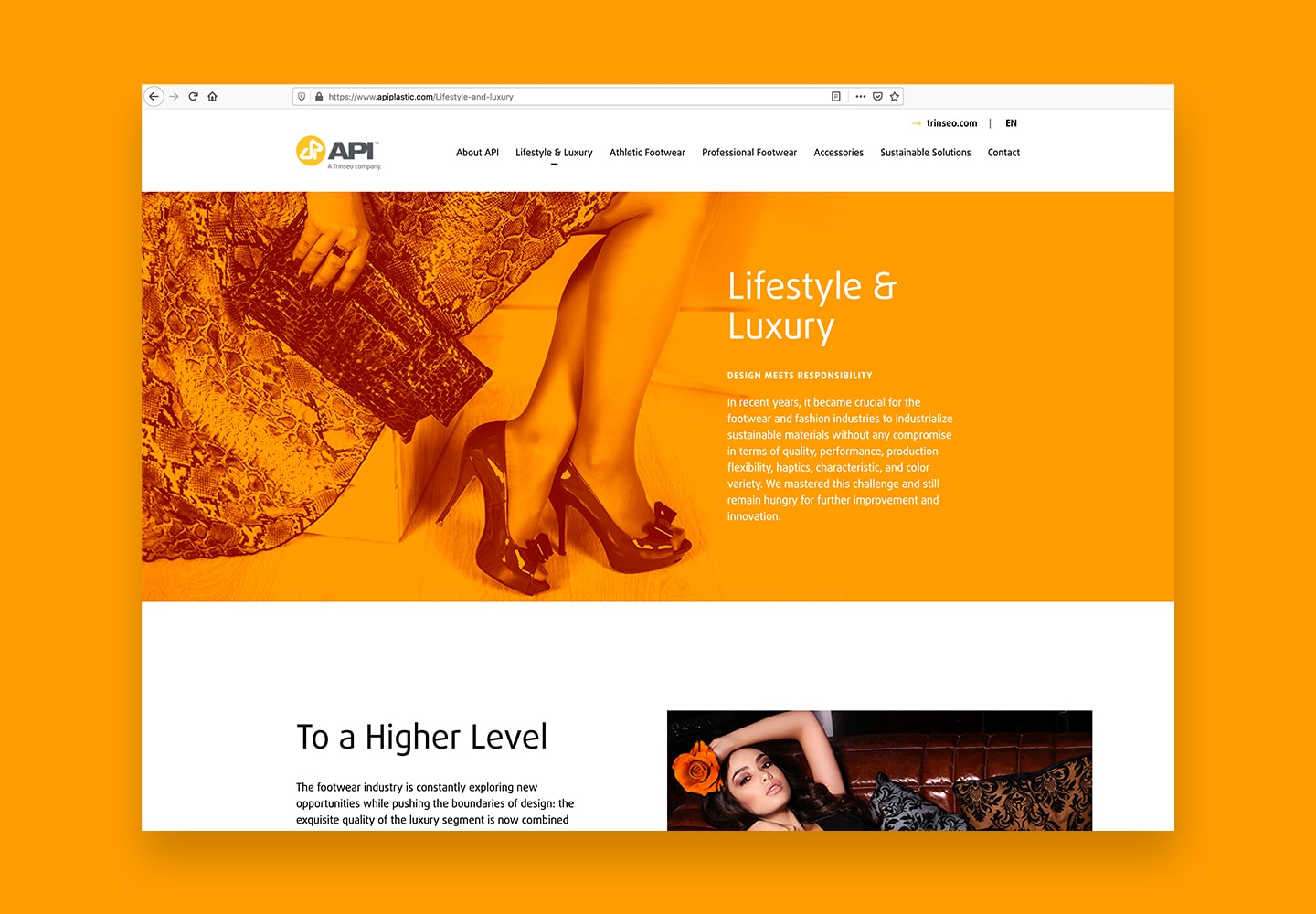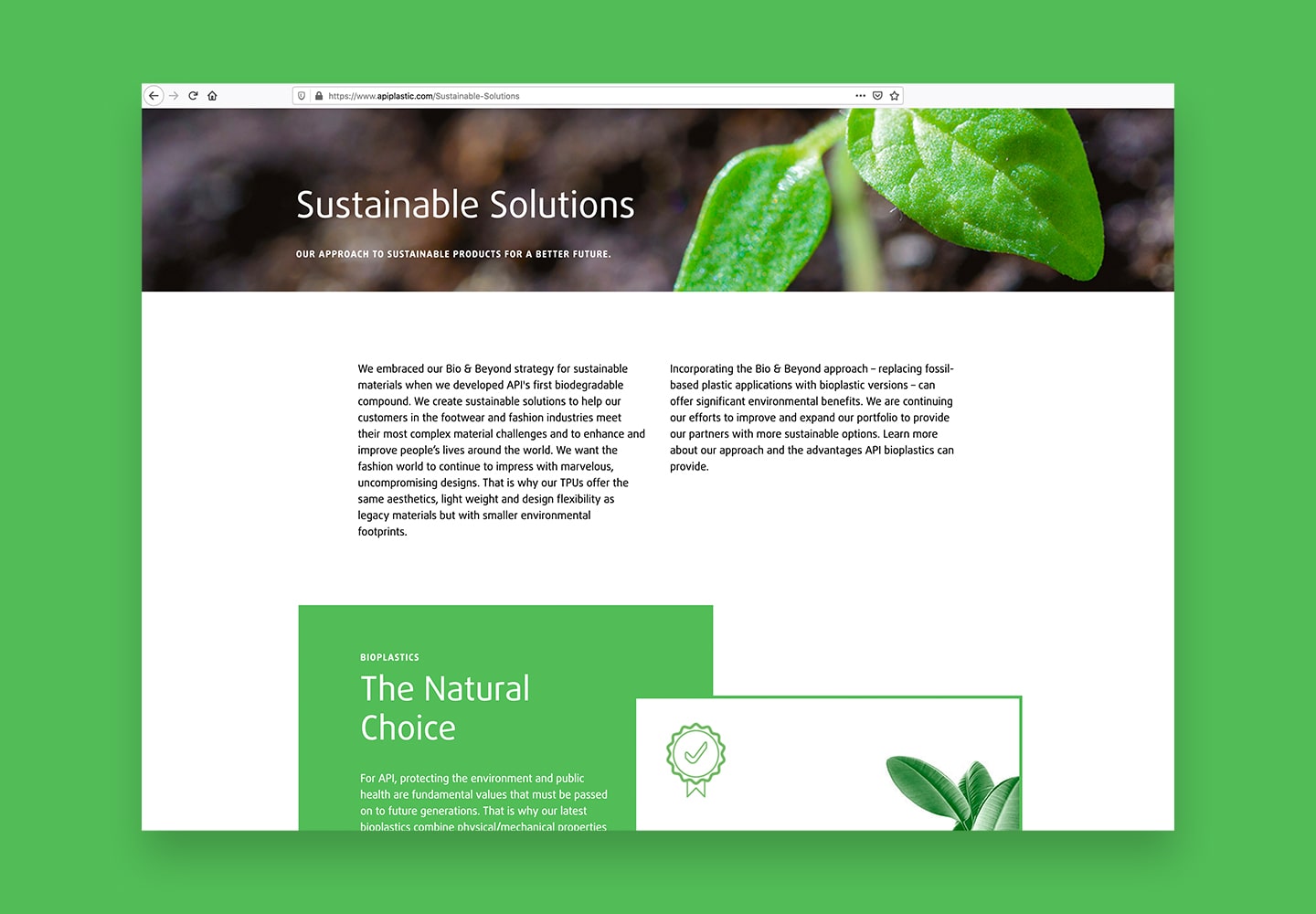 Tailor-made solutions and bioplastics
The fashion industry's trends are emerging faster and faster, you must be able to implement new ideas without delay. The API website therefore provides visitors with direct access, sorted by four markets, to the most relevant product information and connects to the right contact for the tailor-made material solutions that distinguish Trinseo from its competitors. Users can intuitively find their information of interest via a compact menu or via large visuals whose colors are differentiated according to markets and can be found again on each market's subpage.
The Sustainable Solutions are a different story in the navigation: Trinseo enjoys an outstanding reputation for its plastics made from renewable raw materials and/or biodegradable plastics. Since it is a necessity not only in the shoe and fashion industry, we created a prominent place for the topic sustainability on API's website.