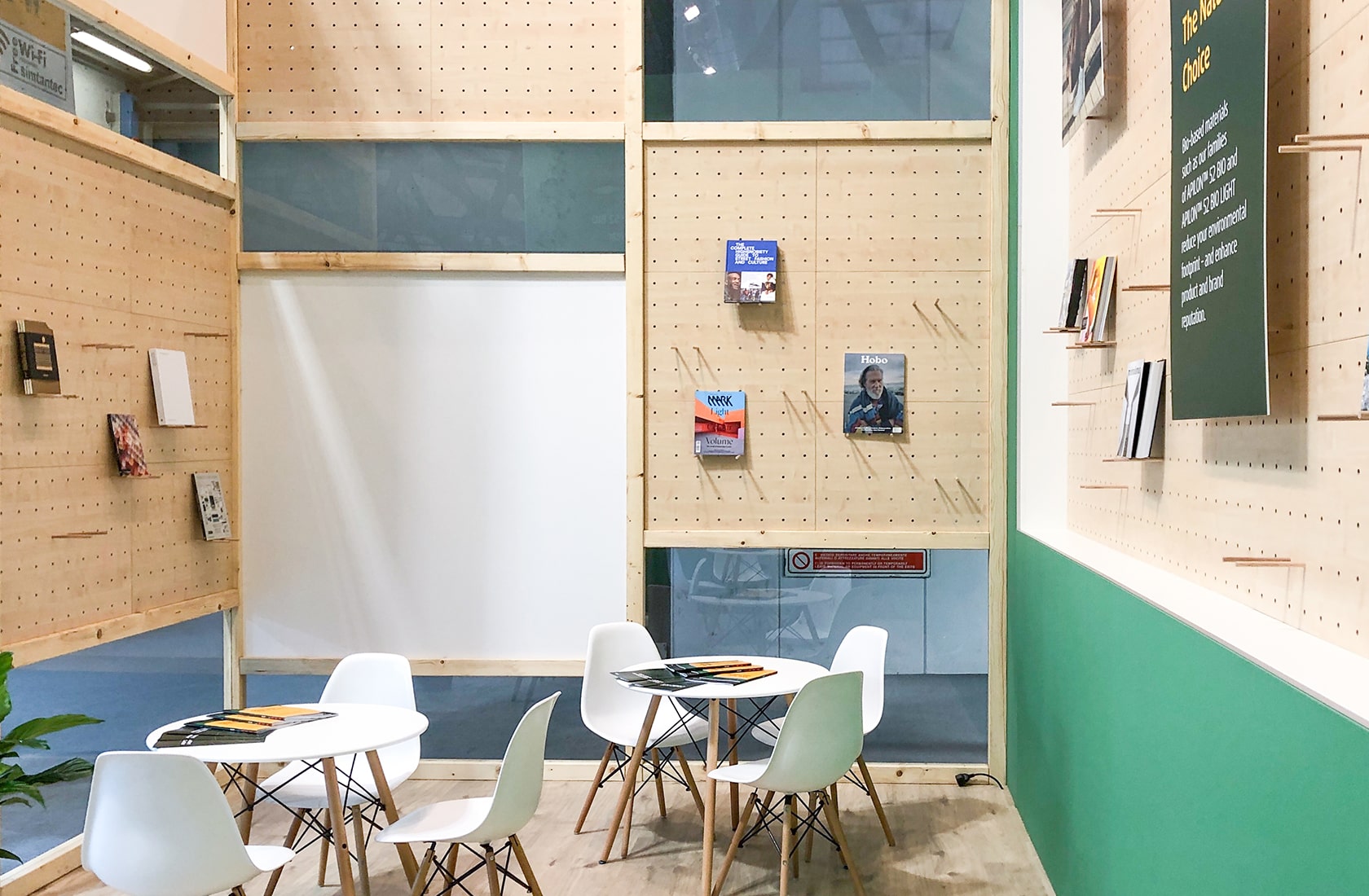 Forward to nature
Fashion, plastics, and "organic" – how does this work? We support the Trinseo company API in providing the footwear and fashion industry with a lot of good answers to these questions. As in the years before, we were commissioned to design the API trade show appearance and related marketing communication for the Simac Tanning Tech 2020 in Milan, Italy.
At this year's internationally renowned trade fair for materials, machinery and technology in the footwear and fashion industry, API wanted to focus on its grades of bio-based plastics, which are primarily used for shoes and soles. We designed the reusable stand of widely unpainted wood with fresh, green color accents being geared towards a fashion industry that is increasingly committed to sustainability and the protection of resources.
Customer

Trinseo

Service

Creative Concept
Trade Fair Design
Trade Fair Architecture
Project Coordination
Project Supervision
Communication Design

Year

2020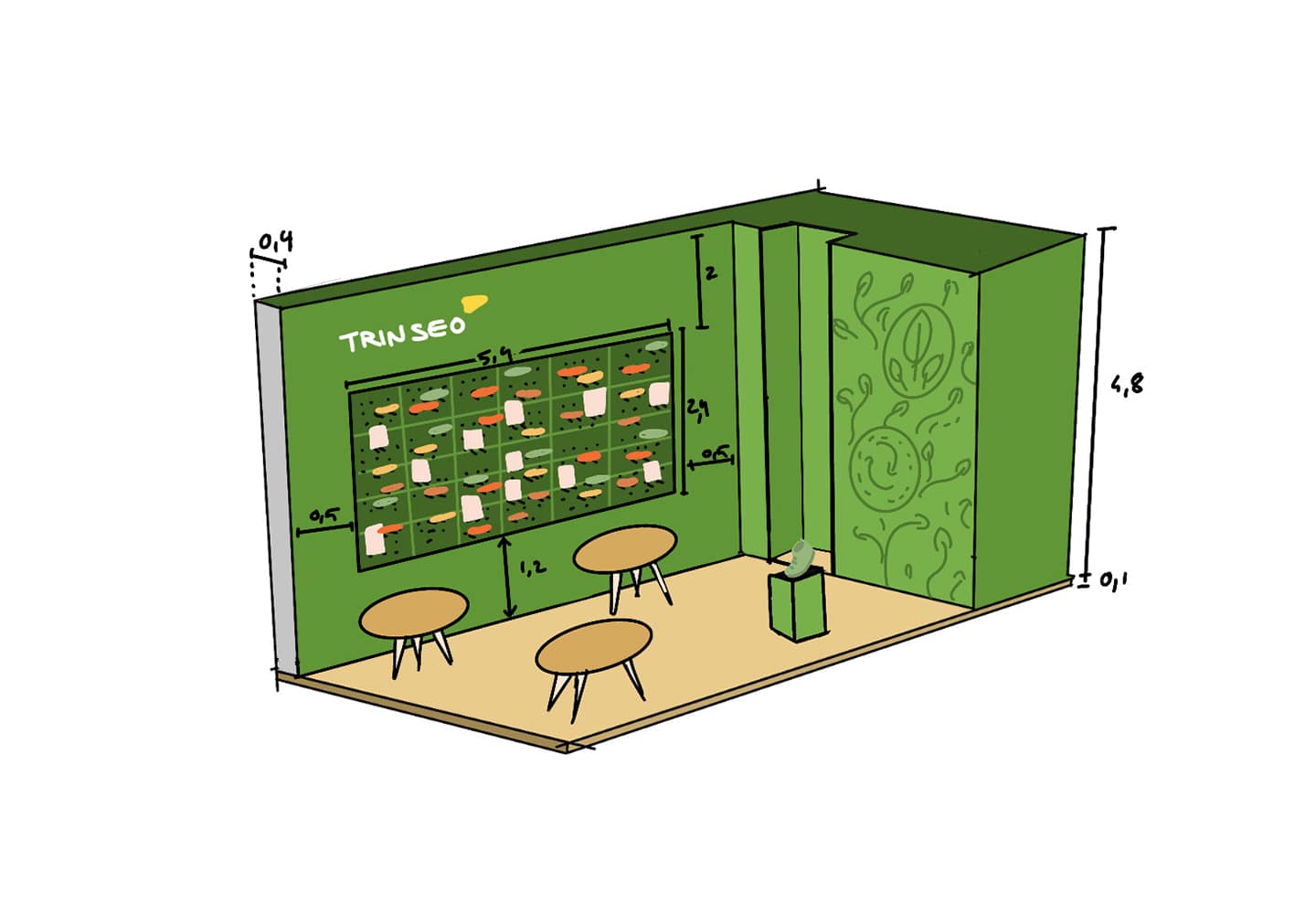 A run-of-the-mill, disposable trade fair stand – that is out of the question for us if we like to focus on sustainability.

Eustachio, Art Director at Orange Hive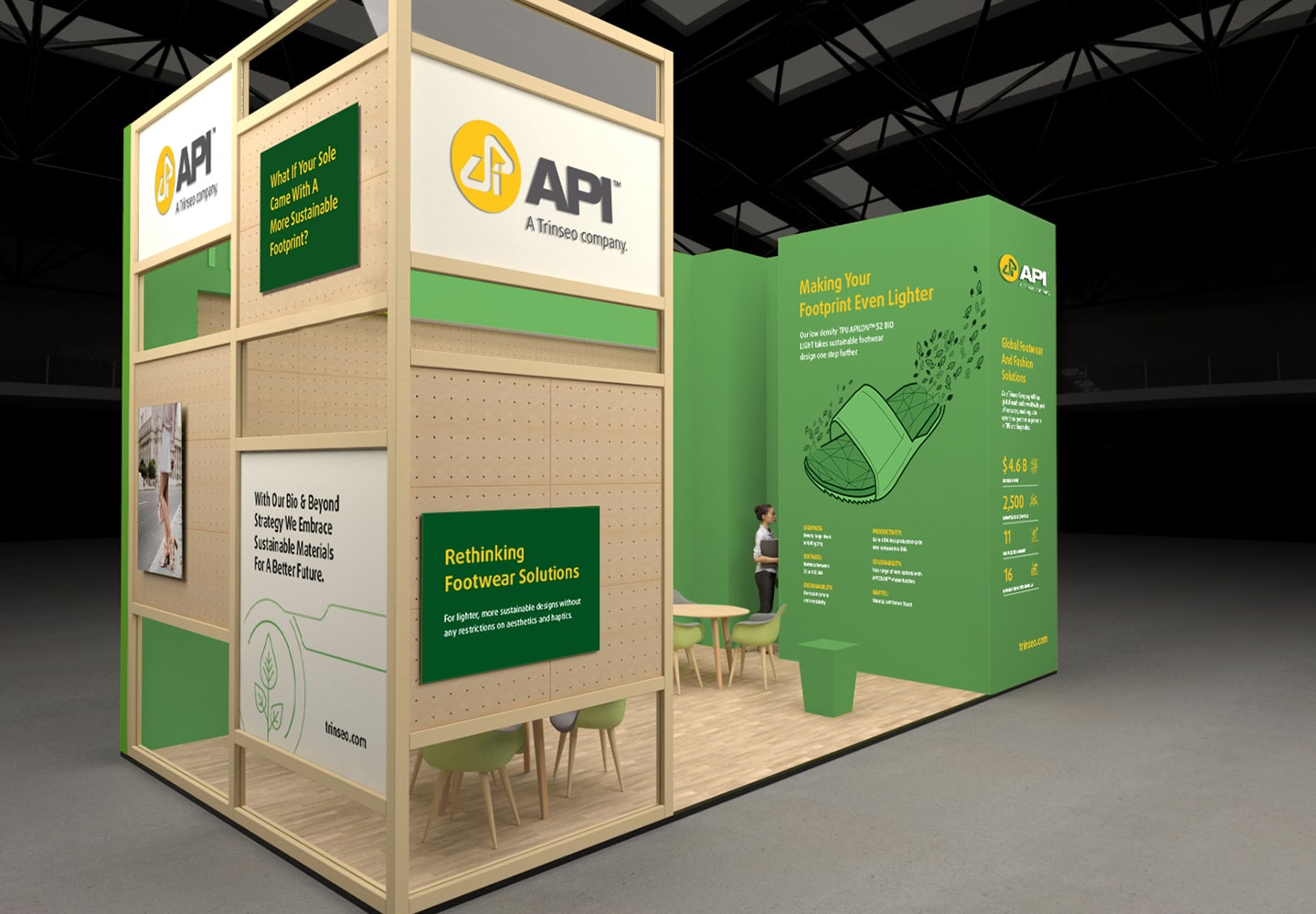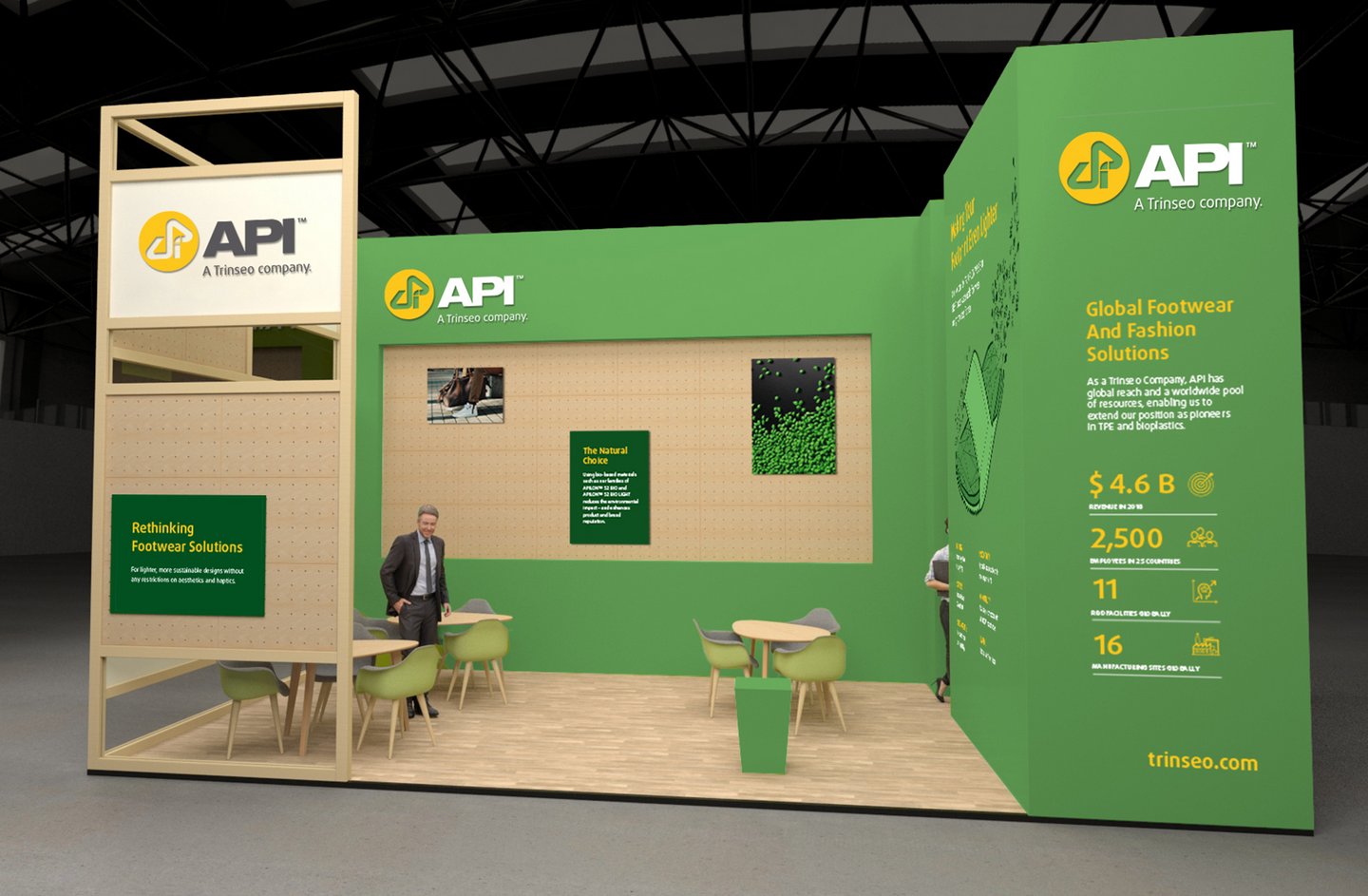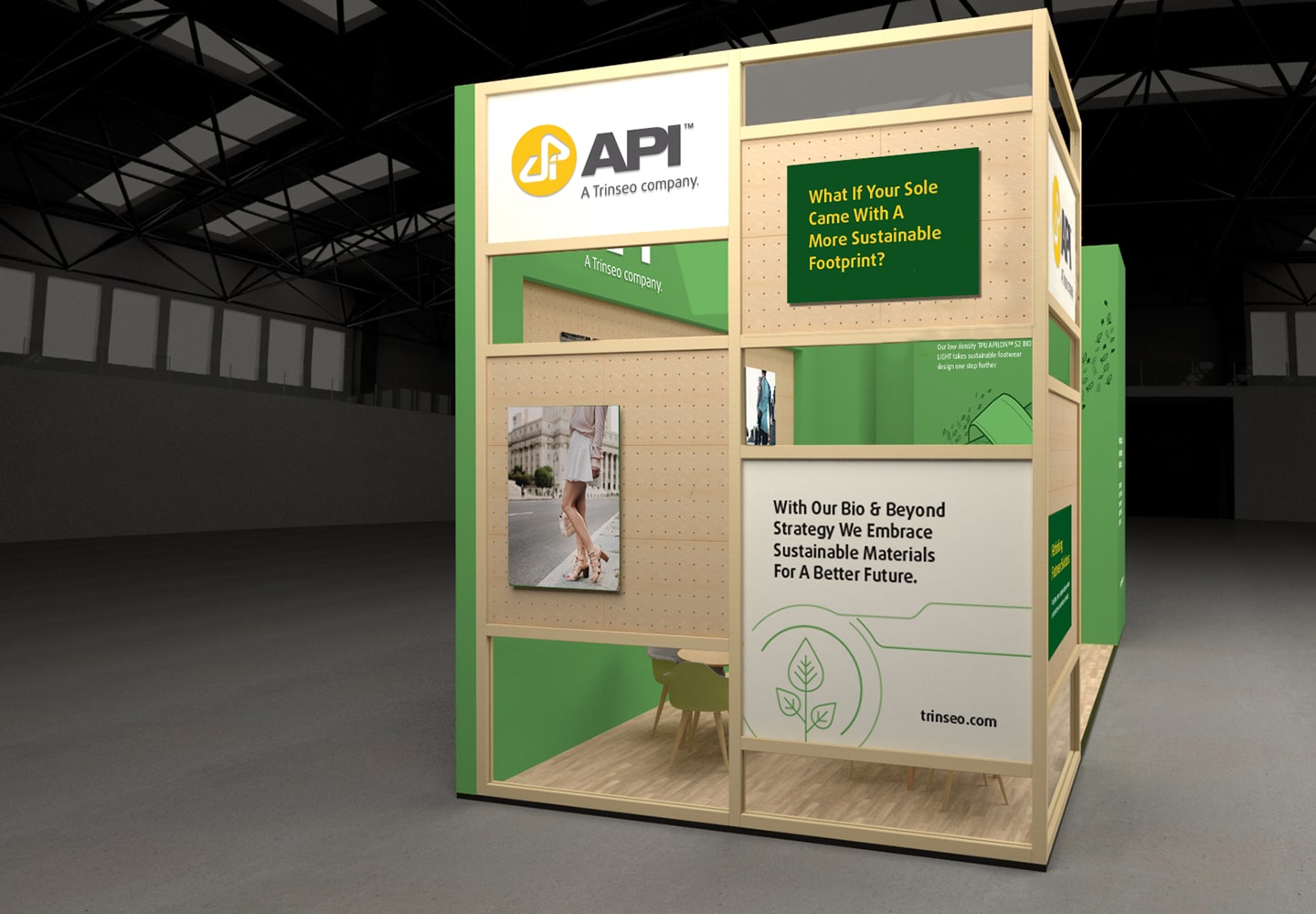 Light and sustainable without boundaries
For API, it is important to meet the high demands of the shoe industry particularly for bio-based material components and to meet requirements such as a velvety soft touch or optimum colorability.
We achieved to offer visitors a pleasant, memorable trade fair experience. Therefore, we designed a "bio-lounge" with reusable construction elements and furniture, with lots of uncoated, visible wood and a natural look & feel. Using the functional plug-in system of the wall panels, we exhibited not only material and production samples but also literature on fashion, design and sustainability.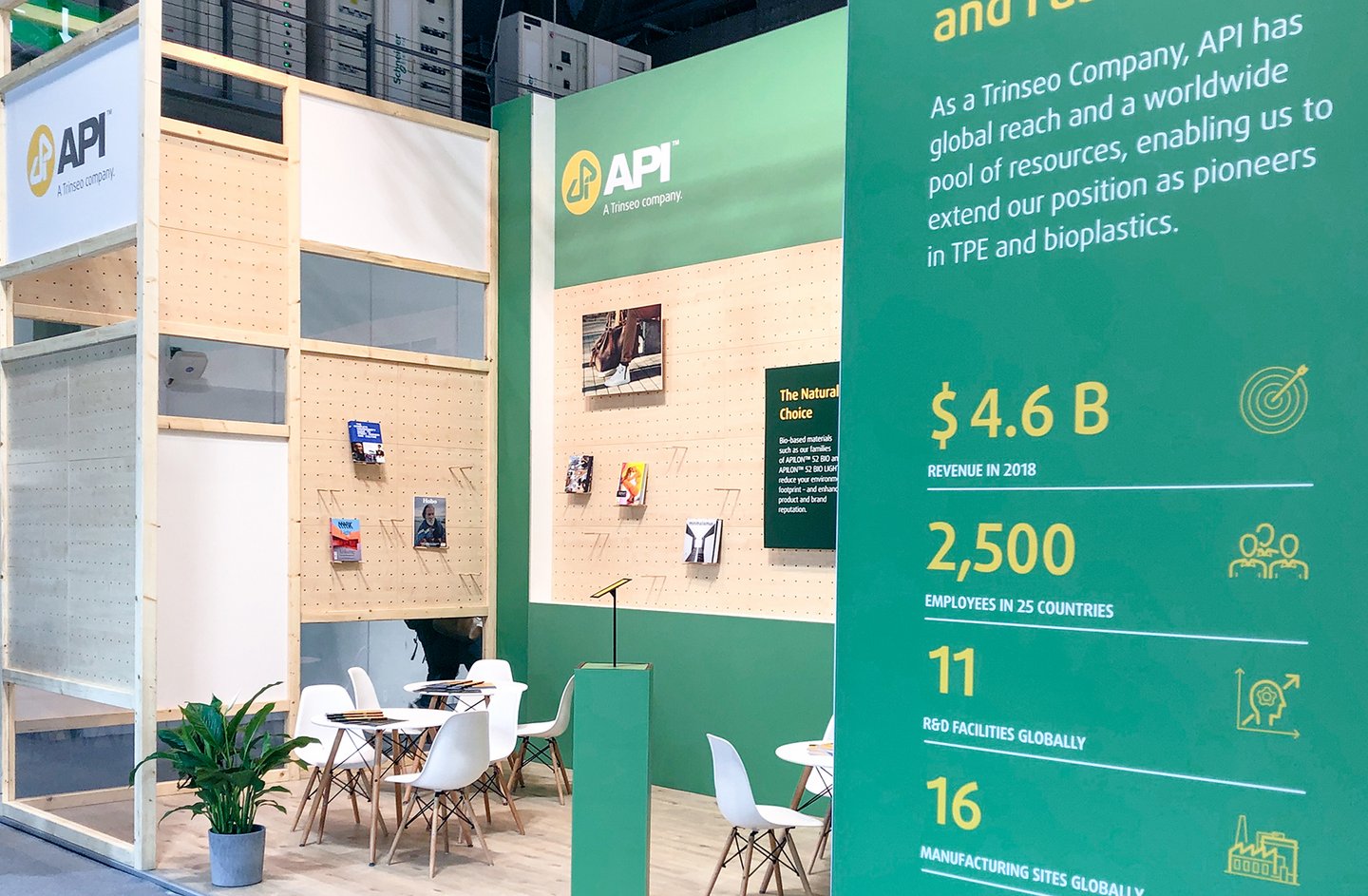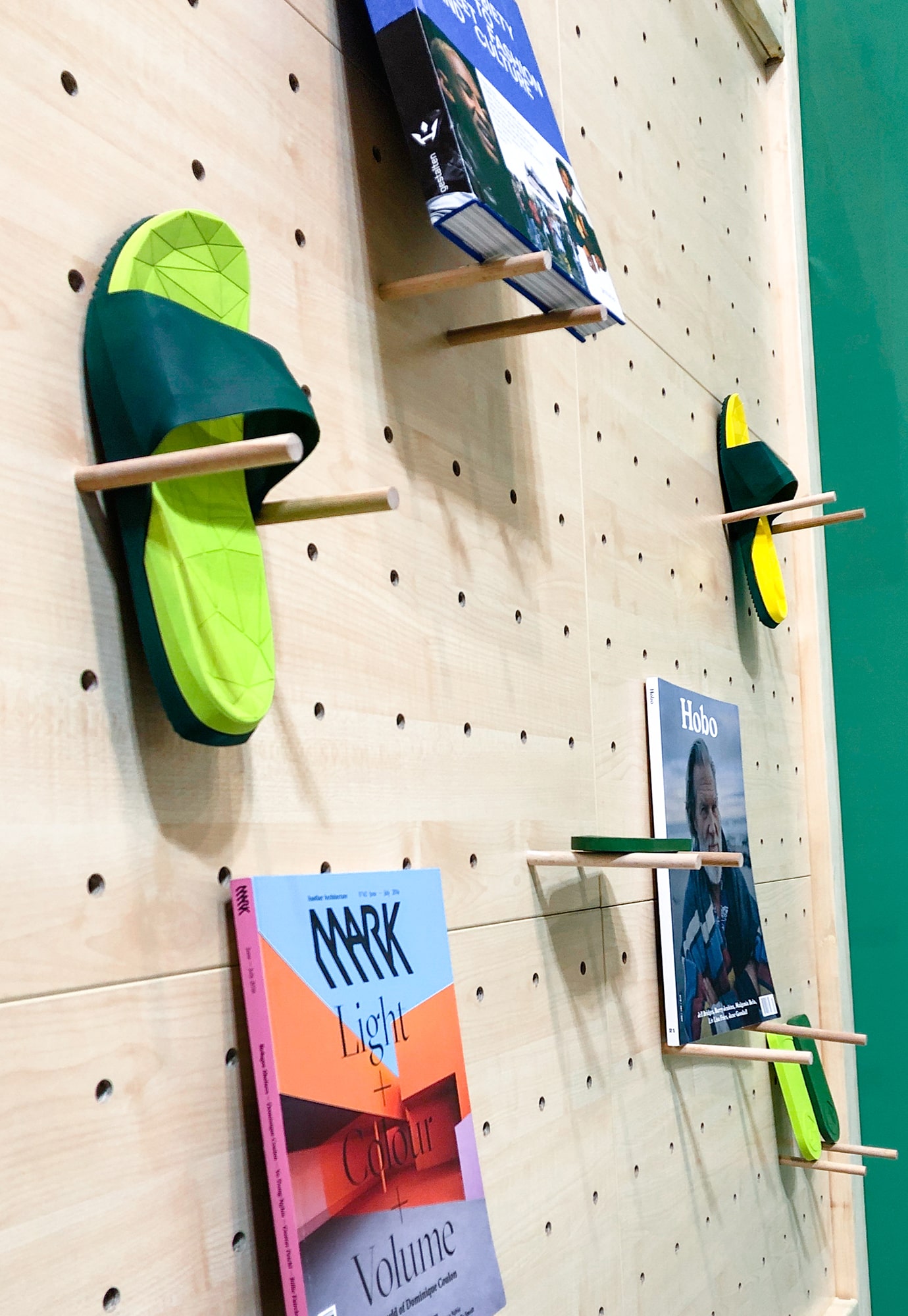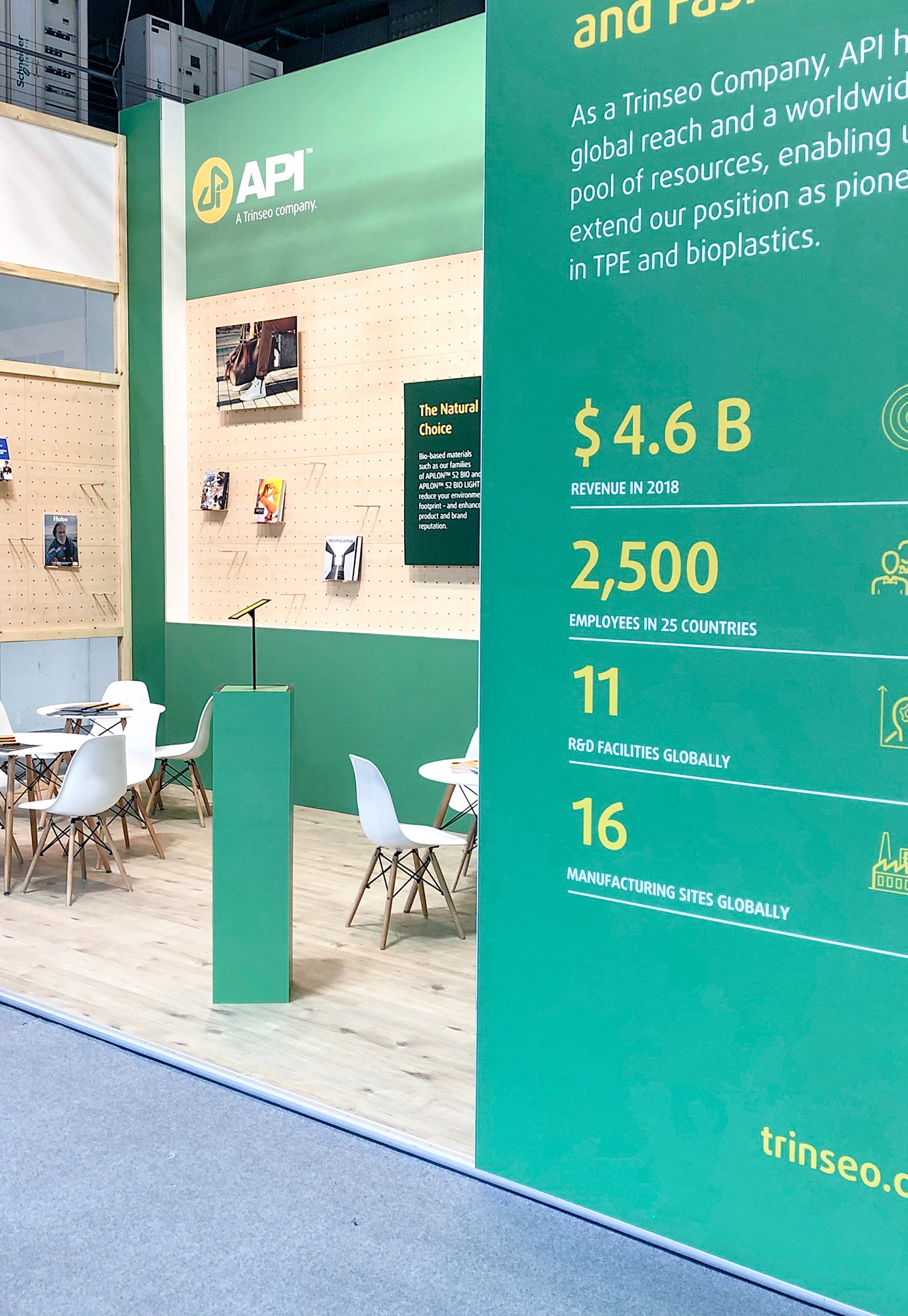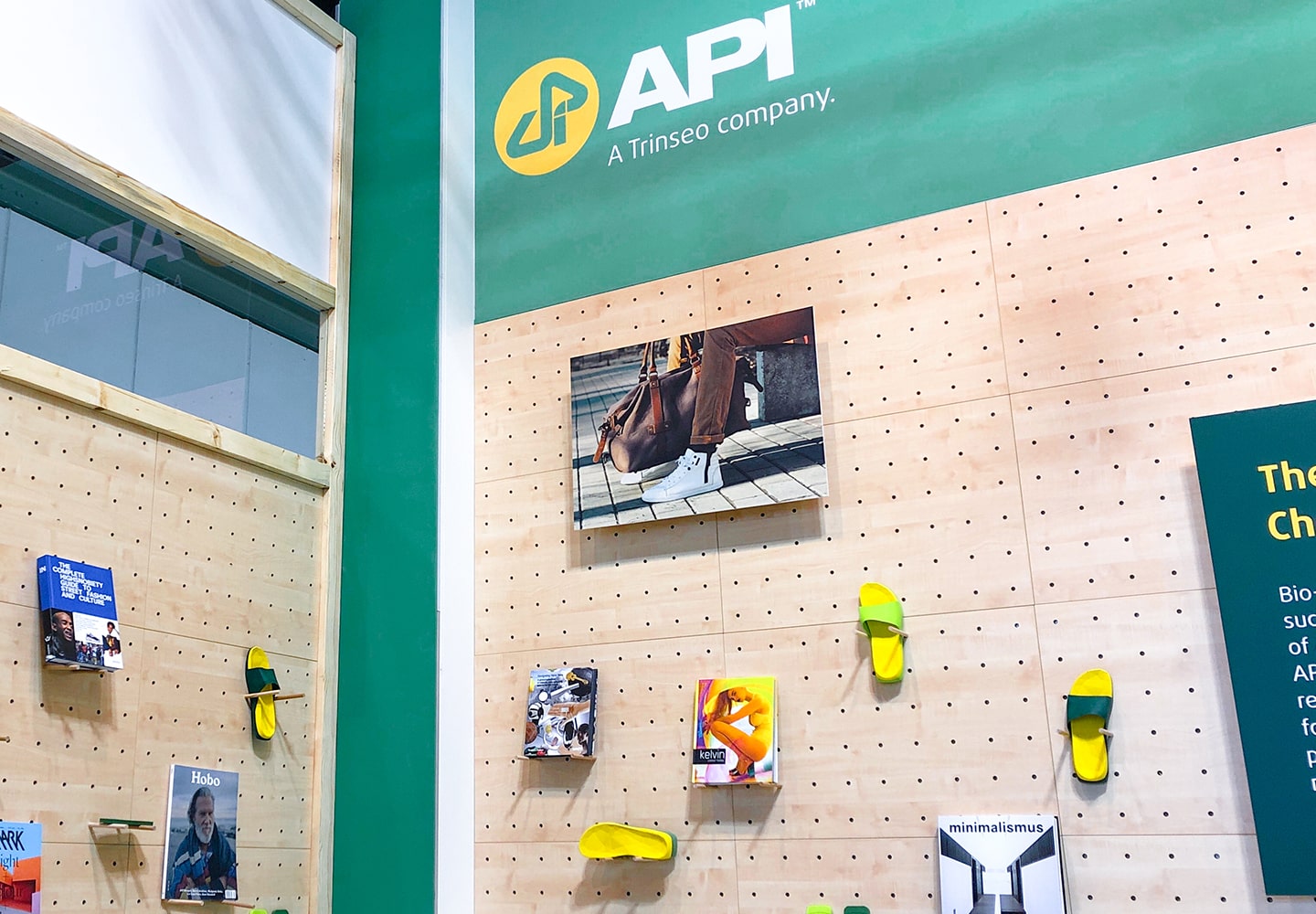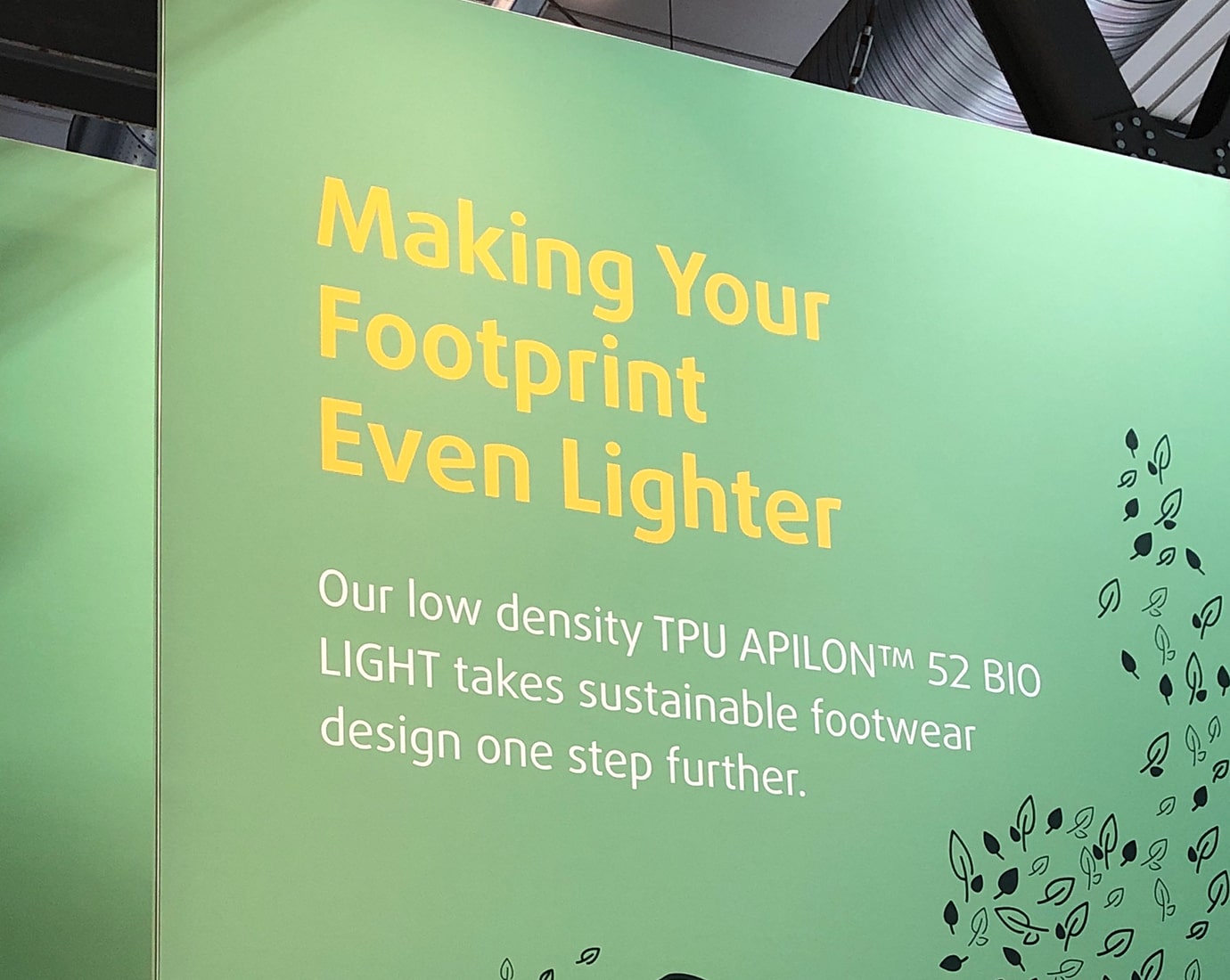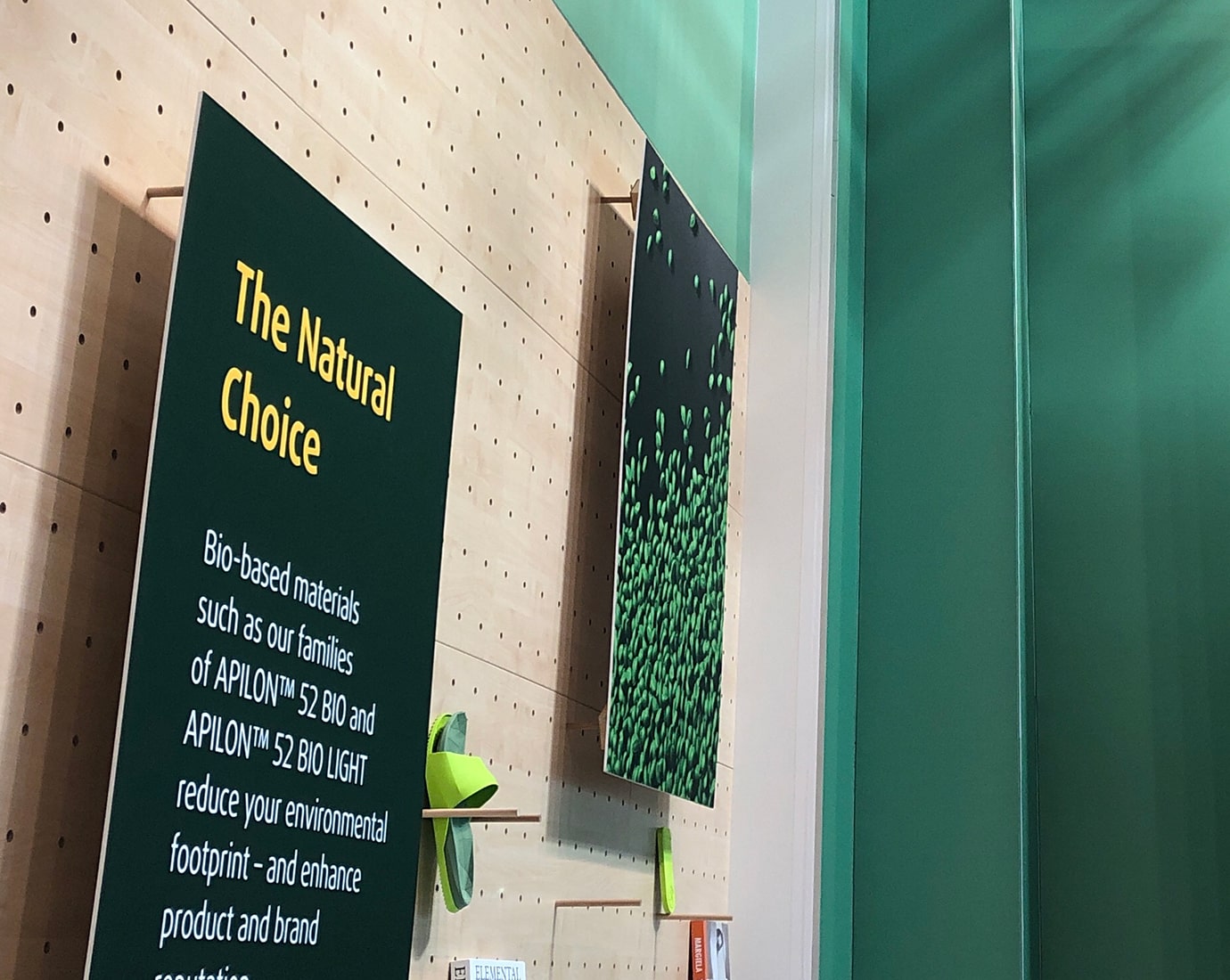 Simply put: less, better
Footwear and fashion industry customers were welcomed at a friendly, minimalist stand that focused on the essentials: resource-saving materials, tailor-made styling and a sufficient feel-good space for discussions about API's extraordinarily lightweight and versatile bioplastics for sustainable product solutions.
As usual, we applied the design concept for the trade fair presentation to e-mail marketing, invitations and advertisements in the run-up to the fair, as well as to brochures and information material spread during the fair.